DORIS AND THE DRAGON 2 LAUNCH DATE + TRAILER DROP
You can now Wishlist the heck out of this game on Steam: WISHLIST NOW

We'd love to know what you think of our project and we read all the comments and feedback we receive! Please do head on over to our community page and let everyone know how excited you are! THE TALE OF DORIS AND THE DRAGON EPISODE 2 will be available soon on Steam!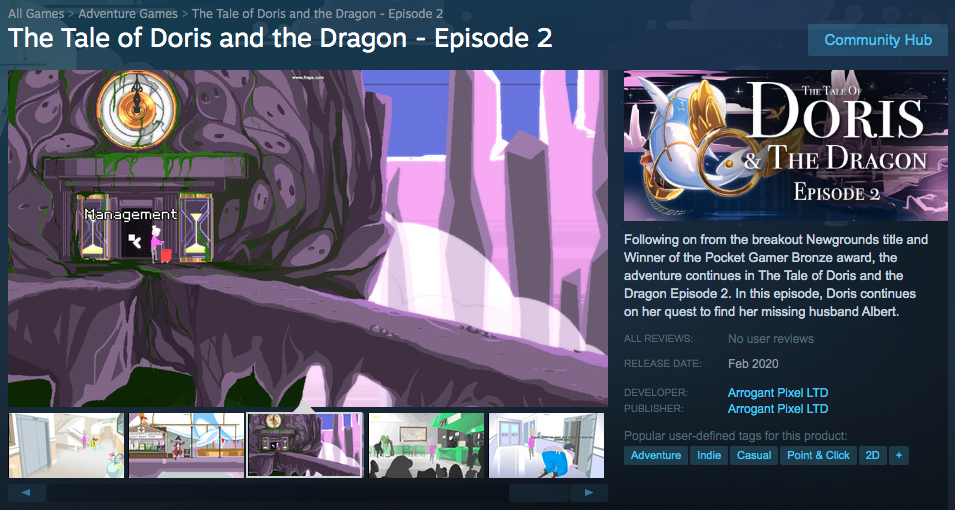 ---
---
Arrogant Pixel Dev Diary #14

We have been a quiet on socials for a few months because we've been getting our heads down to finish Doris 2, once and for all! For all of you following us on Instagram and Twitter, you should have already seen a few things dropping here and there. We are forever grateful for all of your support and feedback and really pleased to be bringing you some really exciting news today.
Here's the new trailer:
When is The Tale of Doris and the Dragon Episode 2 coming out?
The time has come, friends! We have finished development on The Tale of Doris and the Dragon Episode 2. We are aiming towards a launch in February 2020. Press copies will be ready shortly and we are happy to provide assets to any journalists that want to have a look at Doris 2!If you are a journalist / reviewer / youtuber and would like to request a press copy, please get in contact: jay@arrogantpixel.com
On behalf of everyone at Arrogant Pixel, Merry Christmas everyone!
Thank you everyone for taking the time to read this article and supporting our efforts to launch this game; it's been a long time coming.
Again, make sure you WISHLIST the game so you get all the juicy updates!
Love the AP Team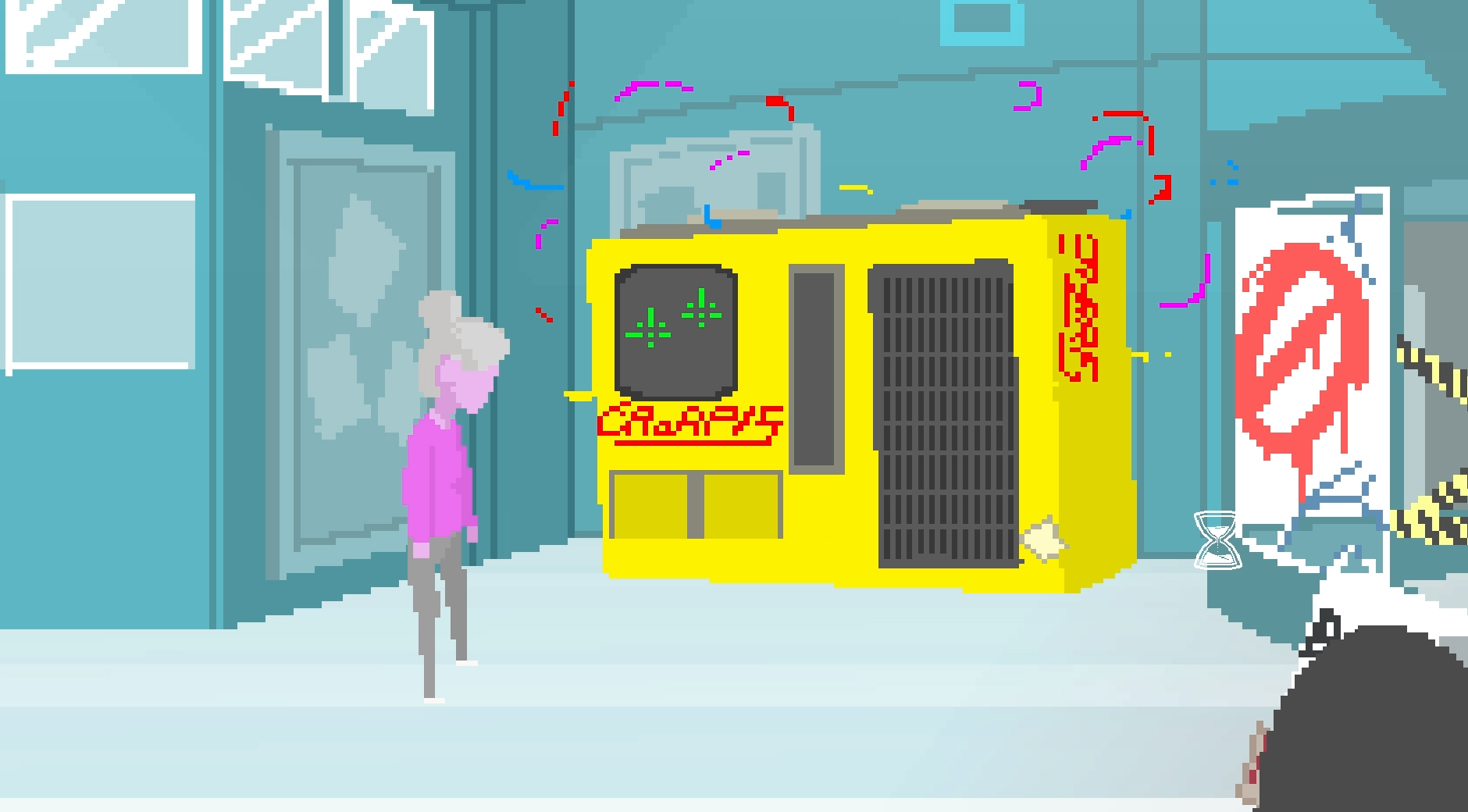 ---
For further information:
If you have any questions or would like to book an interview, please contact jay@arrogantpixel.com
About Arrogant Pixel:
Formed in 2012 by Ben Simpson, Arrogant Pixel is a small team of six game developers based in South West London. Our ultimate goal is to make high-quality games with memorable characters and a strong narrative. We will never release games that we don't enjoy playing ourselves. Growing up in the early 90s, we were playing some of the greatest 'point and click' adventure games of all time. Our latest game series "The Tale of Doris and the Dragon" is our homage to the genre. As an independent company, we have self-funded this project and aim to release Episode 2 on Steam, iOS and Android.