DORIS AND THE DRAGON EPISODE 2 IS SO NEARLY FINISHED!!!
Add The Tale of Doris and the Dragon to your favourites: VIEW NOW

We'd love to know what you think of our project and we read all the comments and feedback we receive! Please do head on over to our community page and let everyone know how excited you are!
THE TALE OF DORIS AND THE DRAGON EPISODE 2 will be available soon on the App Store and Google Store and the trailer can be downloaded here [PRESS MATERIALS]
---
Arrogant Pixel Dev Diary #13
It hasn't been too long since we last posted but there have been some massive developments on the game and we have released a new video about our latest exploits. For all of you following us on Instagram and Twitter, you will know that we have been attending a few conferences and festivals this summer. We are forever grateful for all of your support and feedback. We can't wait to launch Doris 2!
What have we been up to?
As we slowly get nearer towards the end of the production cycle, we are turning our attention to setting up the launch marketing campaign for the game. At the end of June, we attended the first ever Guildford.Games festival. Supported by Guildford Borough Council, Ukie and the University of Surrey, Guildford Games Festival is a new event focused at both players and people in the gaming industry.
We made a short summary film about our experience at #GGF19. Check it out:
The big studios of the past decades are mostly gone or changed beyond recognition: but what's emerged is an eclectic, varied, and creative scene that produces everything from top-tier console exclusives to indie hits and mobile games.

By Laura Kate Dale on 18 Feb 2019 at 5:18PM
Guildford is a fascinating area for game development companies and related industries. When we arrived, there was a huge mix of smaller and larger companies. We had so much fun making new friends and meeting experienced industry veterans.
Highlights of the event included the Guildford.Games awards show hosted by Wargaming, BoilerRooms and catered by Bring and Braii. South African BBQ and beers on one of the hottest days of the year is hard to beat! We walked away from the event feeling more optimistic about the product than we have done in a very long time.
It was an amazing event, especially as it was the first ever Guildford.Games. We can't wait to come back next year. Check out the Doris stand at #ggf19: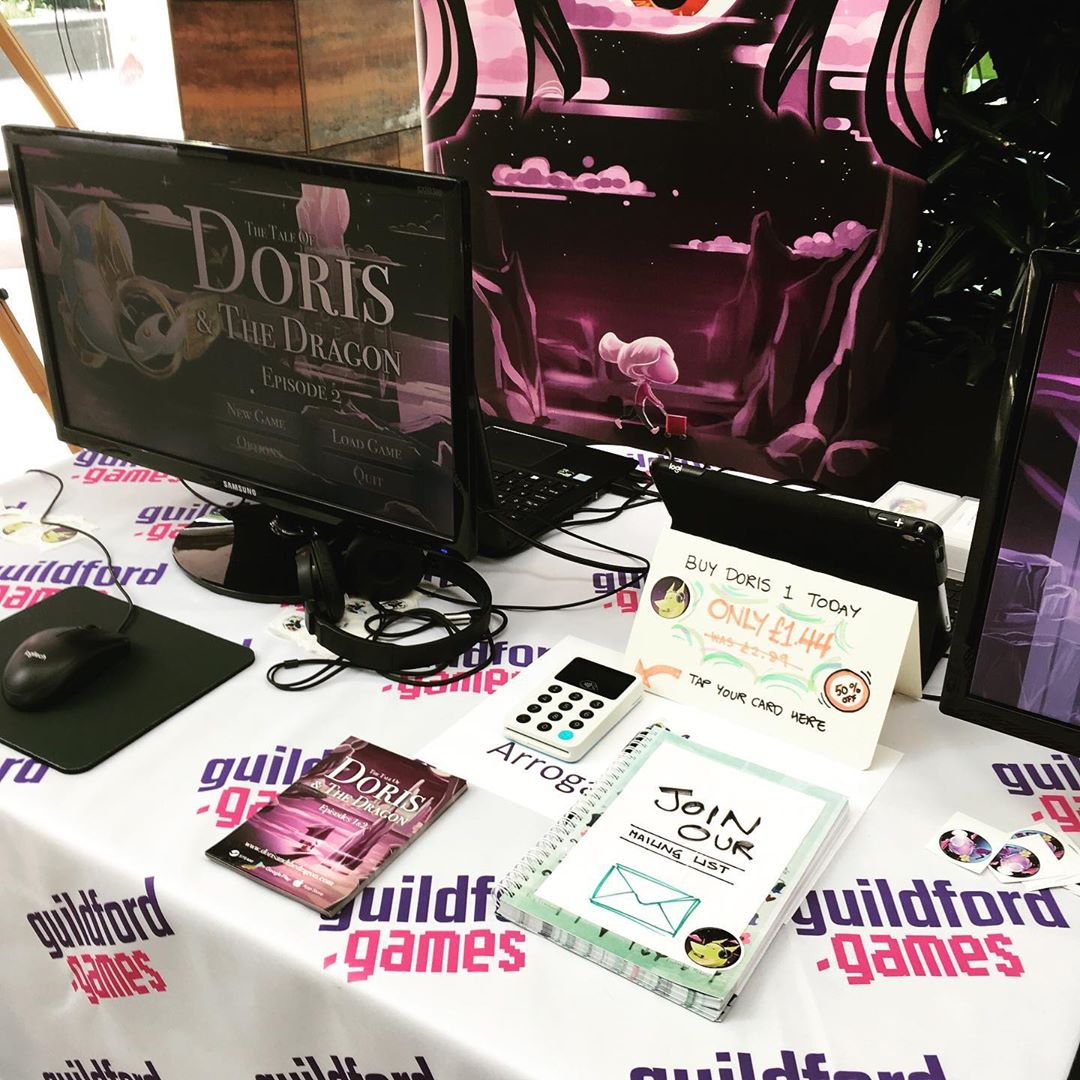 During Guildford.Games, we got our arms twisted into going to Develop:Brighton the following week. We hadn't planned to attend at all so only two people from the team were able to go. It was again, another really productive and busy day but we didn't get a chance to capture any footage. It was a completely different vibe from Guildford.Games since it was a more formal, conference. However, free ice cream for expo visitors was much appreciated as it was so hot and humid that day!
It's really easy to ignore going to events like these when you are right in the middle of production but we've found that it has been an important step in building contacts in the games industry. Since none of us in the company are "from industry", we have had to build our network from scratch.
If you are working on a game right now in the UK, don't be afraid to attend these kinds of events. Who knows, we might bump into each other one day!
Updated YouTube and Twitter Headers
It had been sooooo long since we updated the graphics on our socials. In fact, I don't think we've touched these since the release of the last game. We've now got some incredible looking headers for our social media channels created by DarkLitria: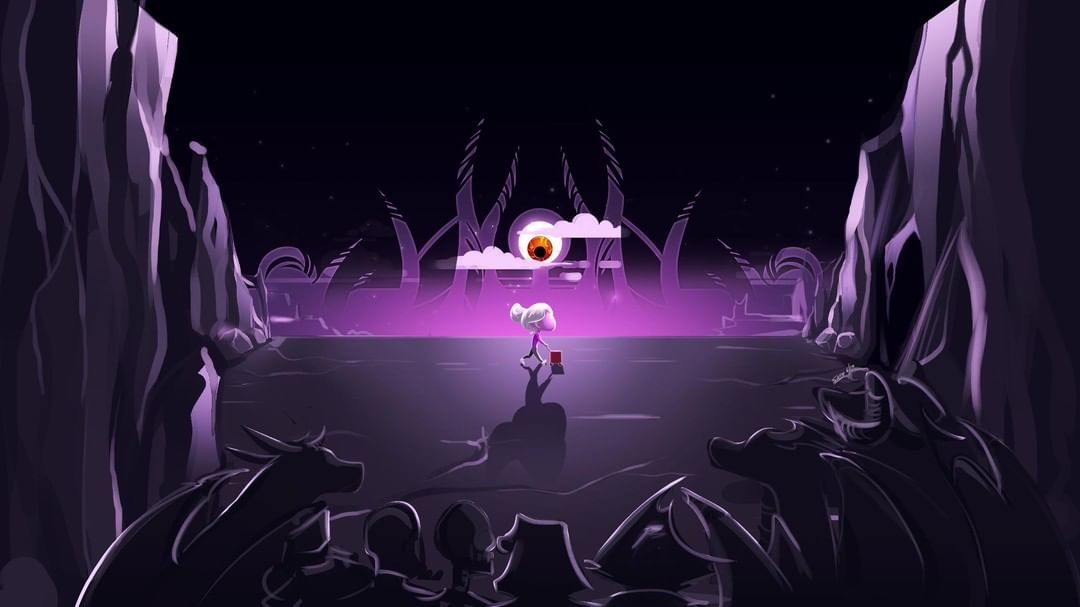 Updated Scenes and Animations
Here are some more updated scenes that Saf has been working on. It's just one of many corridors in the management building but compared to the work-in-progress, it is definitely looking much more detailed. Loving the cute little painting on the wall: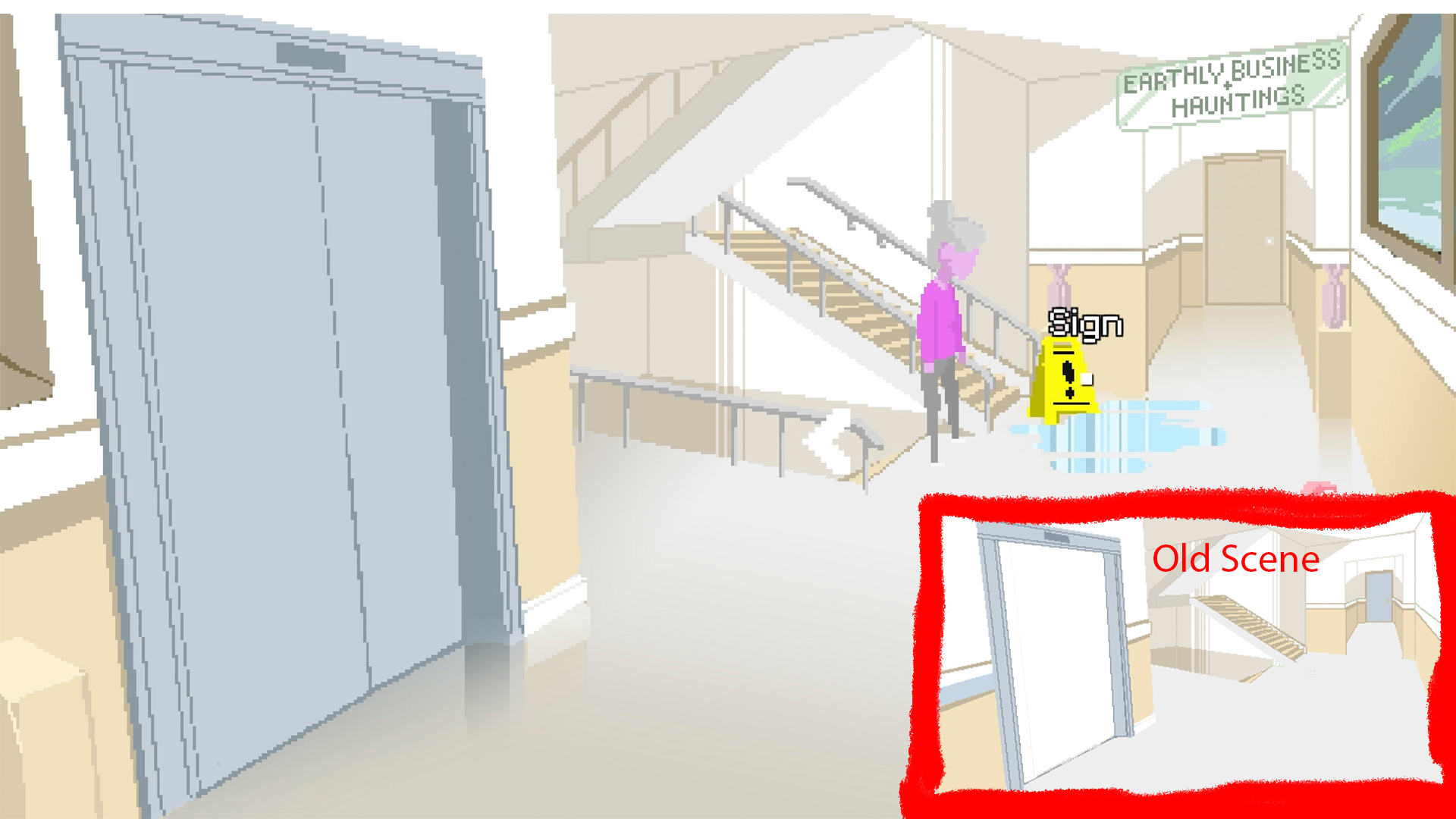 She has also been working on some marketing images for flyers, stickers and t-shirts that we take to festivals. Here is our latest flyer design: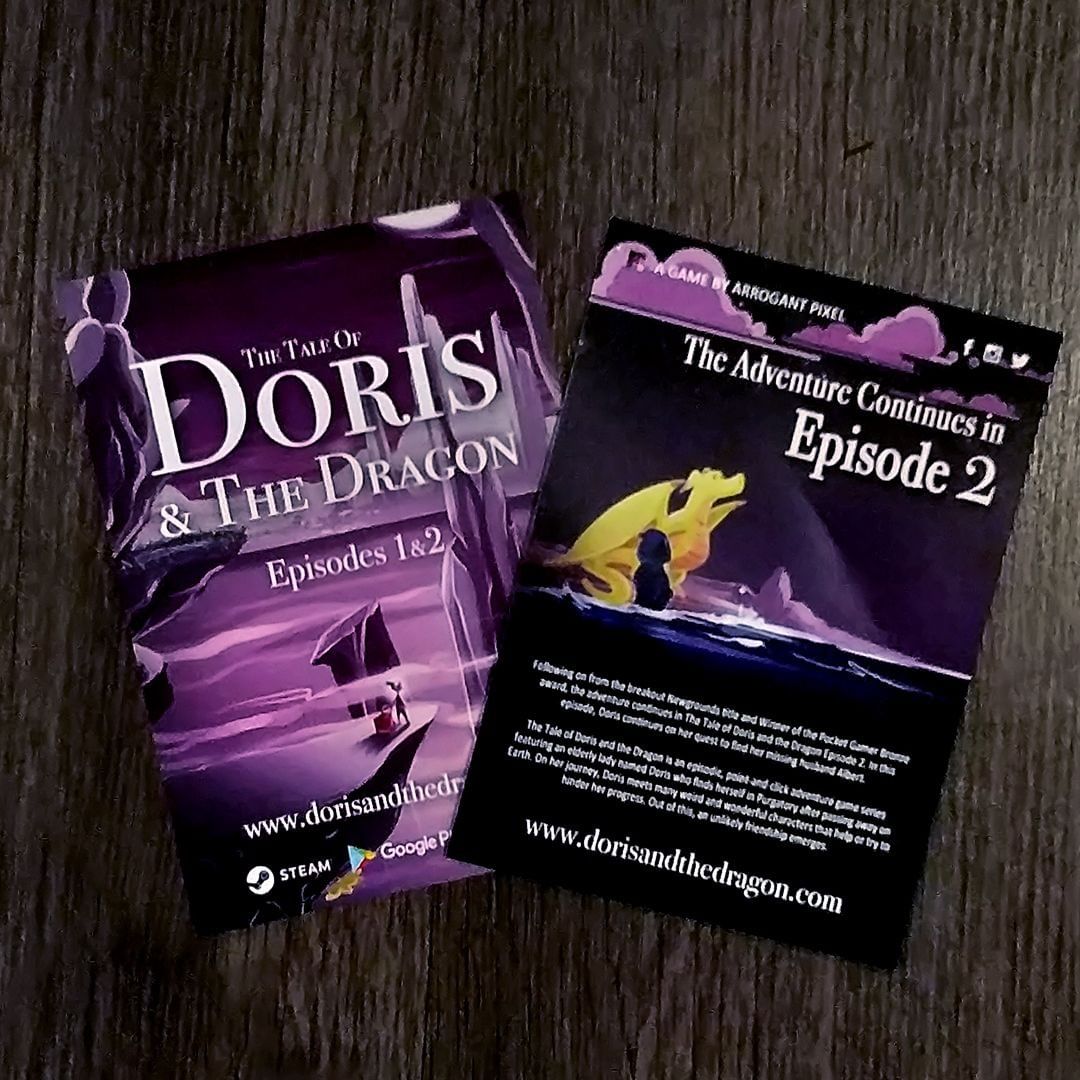 When is The Tale of Doris and the Dragon Episode 2 coming out?
I'm sitting next to Ben as he's putting in the last few elements to the final section of the game. Serious game testing starts next week and we are so happy to see the light at the end of the tunnel! Doris 2 is coming soon, people. Our next article will include a tentative launch date and we can't wait.
If you are a journalist / reviewer / youtuber and would like to request a press copy, please get in contact: jay@arrogantpixel.com
Thank you once again for your patience and for taking the time to read this article - we would not be here without all of your support.
Love the AP Team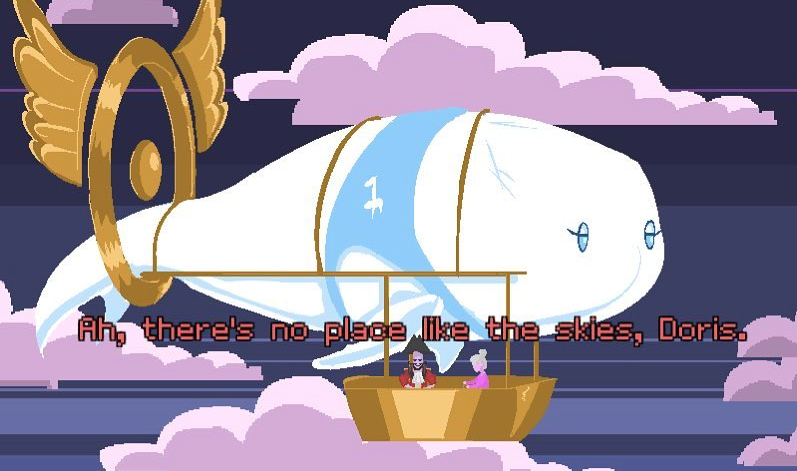 ---
For further information:
If you have any questions or would like to book an interview, please contact jay@arrogantpixel.com
About Arrogant Pixel:
Formed in 2012 by Ben Simpson, Arrogant Pixel is a small team of six game developers based in South West London. Our ultimate goal is to make high-quality games with memorable characters and a strong narrative. We will never release games that we don't enjoy playing ourselves. Growing up in the early 90s, we were playing some of the greatest 'point and click' adventure games of all time. Our latest game series "The Tale of Doris and the Dragon" is our homage to the genre. As an independent company, we have self-funded this project and aim to release Episode 2 on Steam, iOS and Android.