Well, it's been a while since our last update. While troubleshooting a light bleed issue, we realized that we needed to put some more work into properly implementing UE5's lighting system within the project. This, along with a revamp of character animations, led to the lack of updates here. In reality, we didn't have a lot "new" to share. Fortunately, that's behind us now and I'm excited to share some more screenshots with you all!
Updates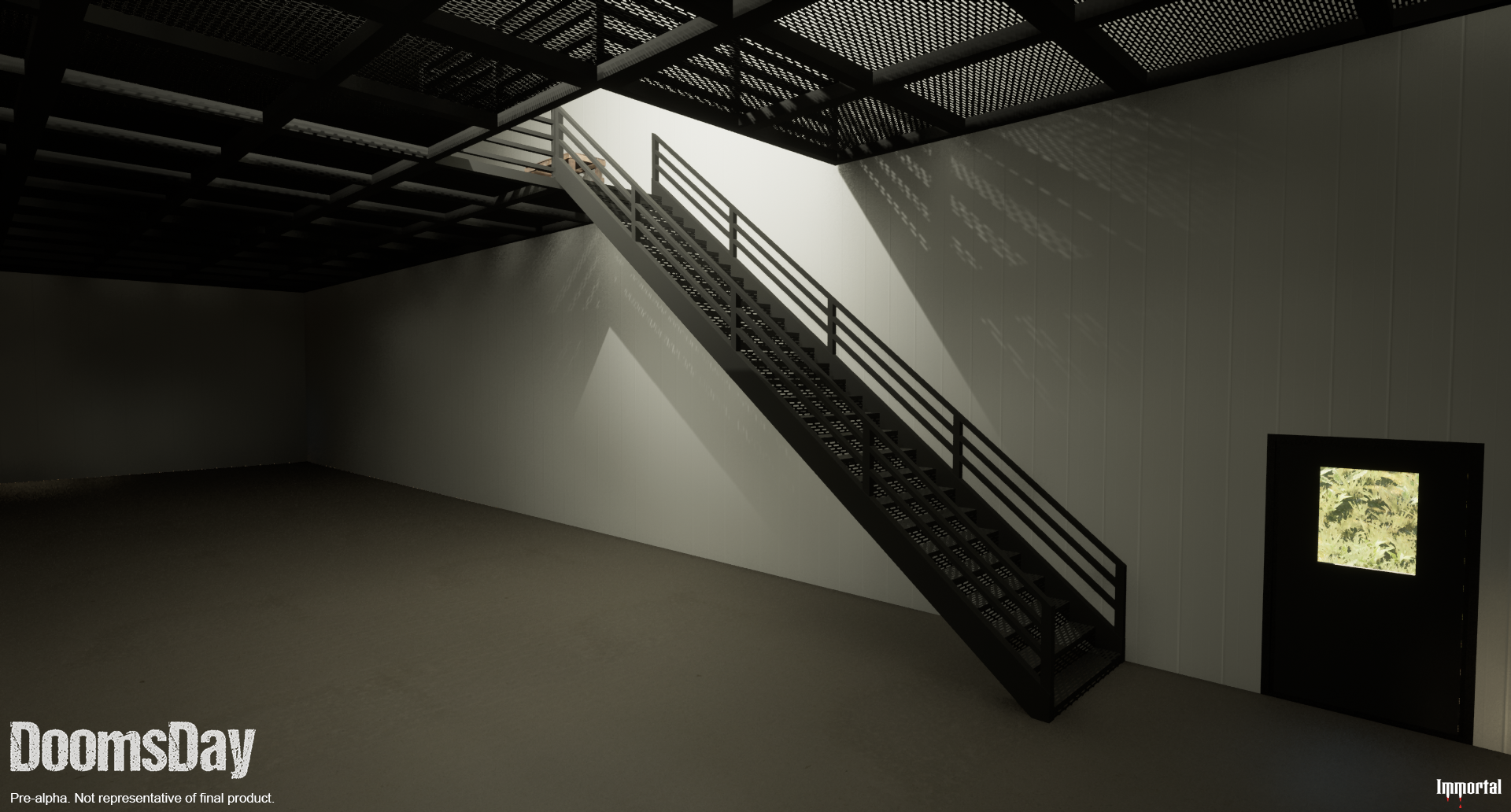 In our last update, the stairs inside the Construction Warehouse we just a placeholder - and a bit of an eyesore compared to the rest of the scene. As you can see, those stairs have had a bit of a blow-up in recent weeks!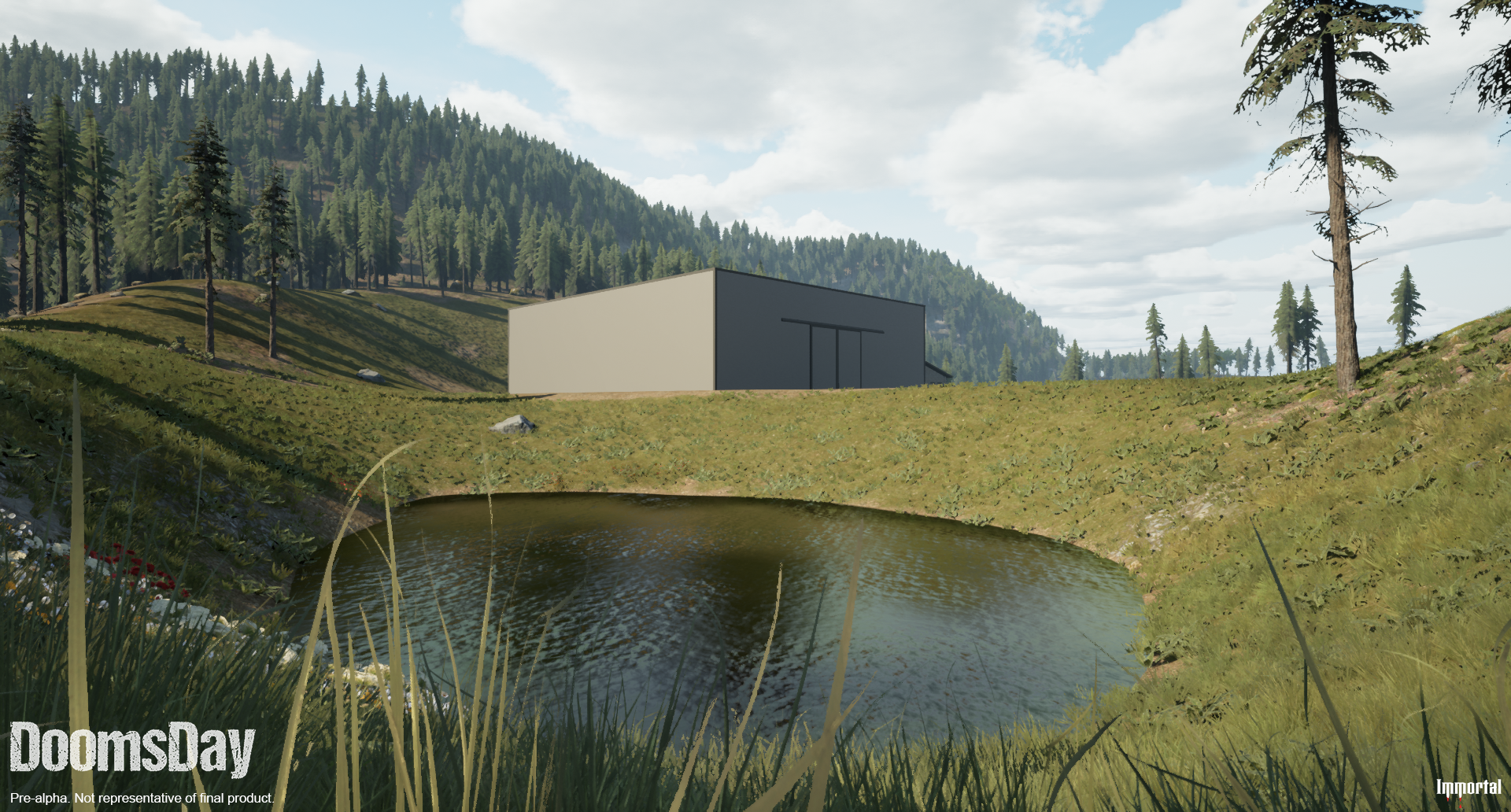 The Warehouse was also missing an important piece in the last update - the main door! Here's an exterior shot of the new asset with the added bonus of a pond. (No lifeguard on duty...)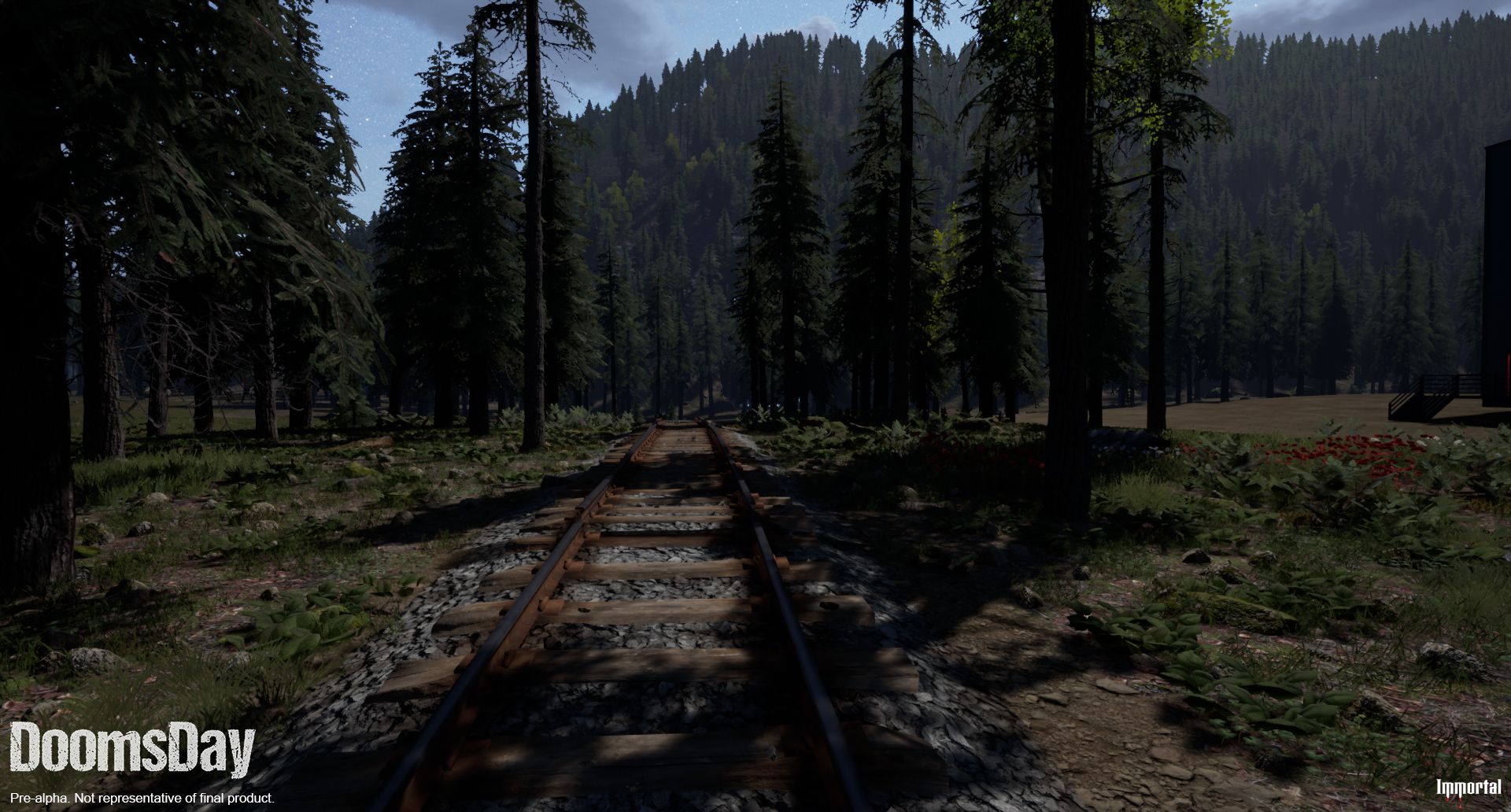 The railroad has been an absolute must-have for me since day 1 and I'm happy that it's finally being added to the game. Having grown up in the hills of Appalachia, I see the railroad as a vital component of capturing the vibe of the locale.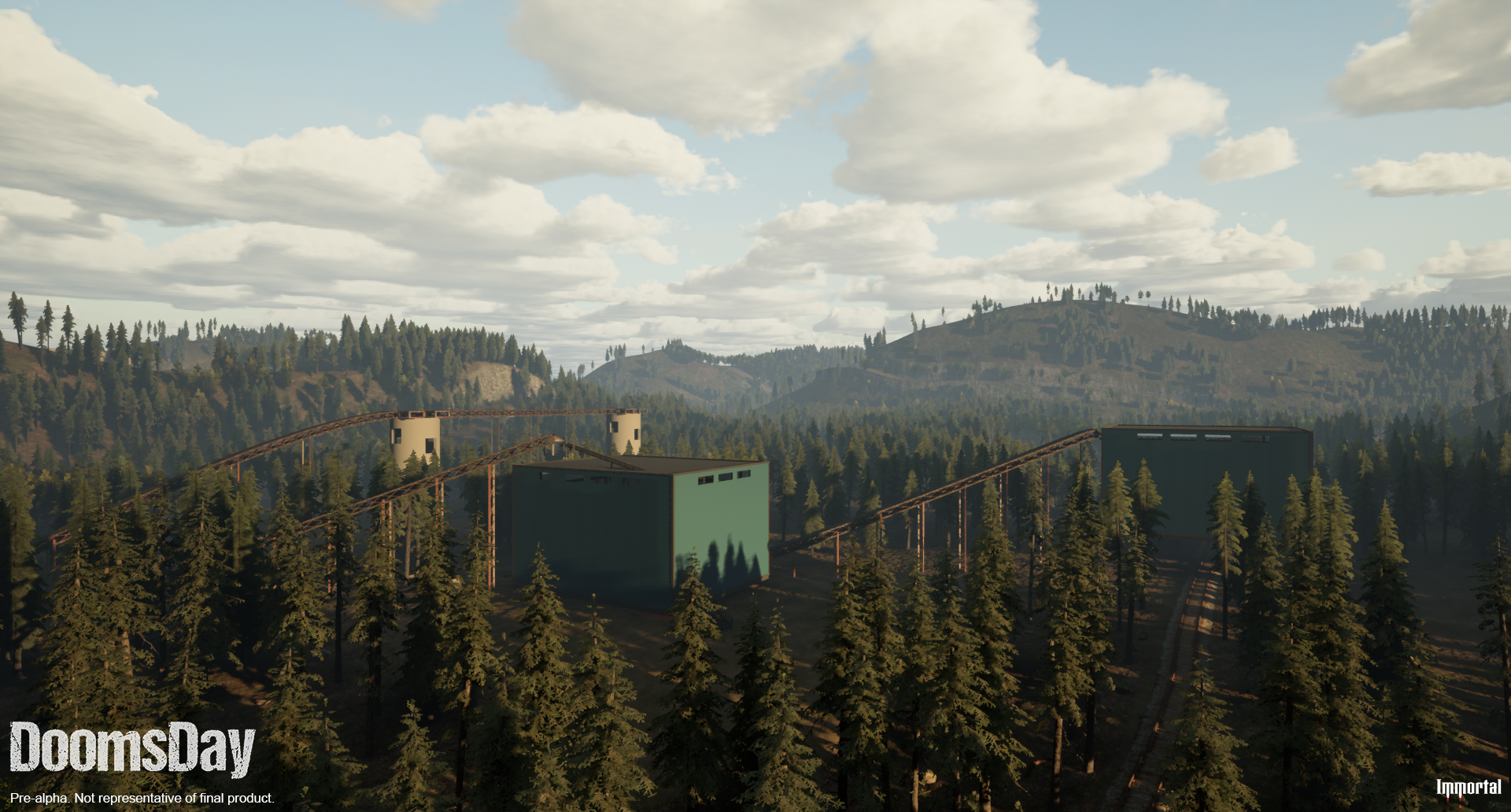 The coal tipple is another vital aspect of life in Appalachia. They're also in the process of getting a massive facelift! Here you can see the updated exterior of the buildings and I'm really pleased with how they're turning out.
Thanks for checking in with us this week! We'll be back with another update next Monday (unless someone breaks something and we all collectively go insane...).
Be sure to wishlist DoomsDay on Steam!
- Justin
Links
Steam - Store.steampowered.com
Discord - Discord.com
Twitter - Twitter.com
Website - Immortalinc.org
Facebook - Facebook.com
Instagram - Instagram.com
TikTok - Tiktok.com