The featured game for March 9 - 12 is here! Get it now!
Game: Doom and Destiny
Developer: Heartbit Interactive
DRM: DRM-Free, Desura
Platforms: Windows
Featured Charity: American Red Cross
10% of all sales generated by this deal will go to the American Red Cross.
---
Game Description:
"Doom & Destiny is an old-school RPG with tons of attitude, content and comedy! Help Nigel, Mike, Johnny and Francis, four nerdy friends, to fight their way through the funniest quest they ever had! Trapped in a fantasy world and mistaken for Heroes, those four nerds will have to deal with long journeys, hundreds of enemies, villains, super villains and even an Unnamed super villain! Will they be destined to become real Heroes? Will they manage to return home? Will they manage to find a good Pizza restaurant in this weird fantasy world? More than 25 hours of gameplay, huge party customization, over 500 items, between potions, weapons, armour and accessories, over 200 special Powers and attacks to defeat over 300 enemies, an immersive and rich world, with tons of locations, cities, dungeons, secrets and challenges, Doom & Destiny is a must for every old-school RPG lover and video game fan!"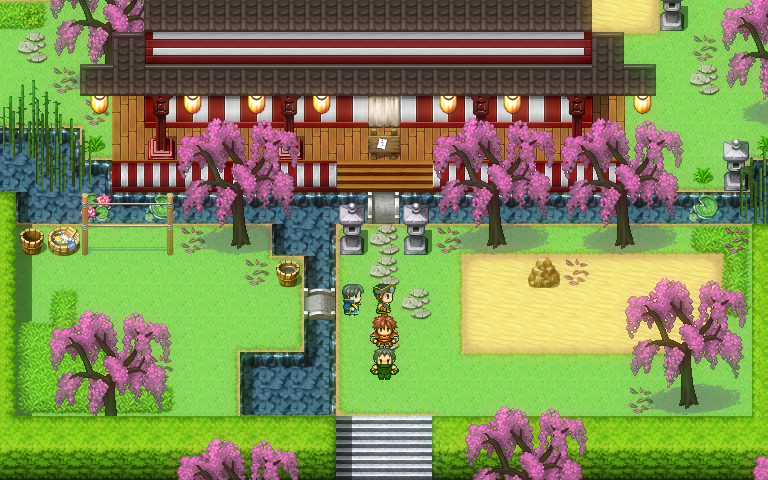 ---
Beat the average and get Heartbit's previous two games as a bonus!
Spyleaks (and the awesome chiptune soundtrack!)
The top five contributors will receive special rewards!
Exclusive IGS limited boxed copy of Doom & Destiny, Miner Warfare, and Spyleaks!
Stickers of all three games!

Doom & Destiny Map and Control Sheet