LudoNarraCon is coming up next week, a global digital festival celebrating narrative video games.
Available to everyone for free via Steam, it will run from April 24th - 27th. Our very own Nick Pearce will be giving a talk on Time Loop games on the first day.

Panel date: April 24, 2PM PST, 11PM CET & April 25, 7AM AEST

You can set yourself a reminder via Steam here: Store.steampowered.com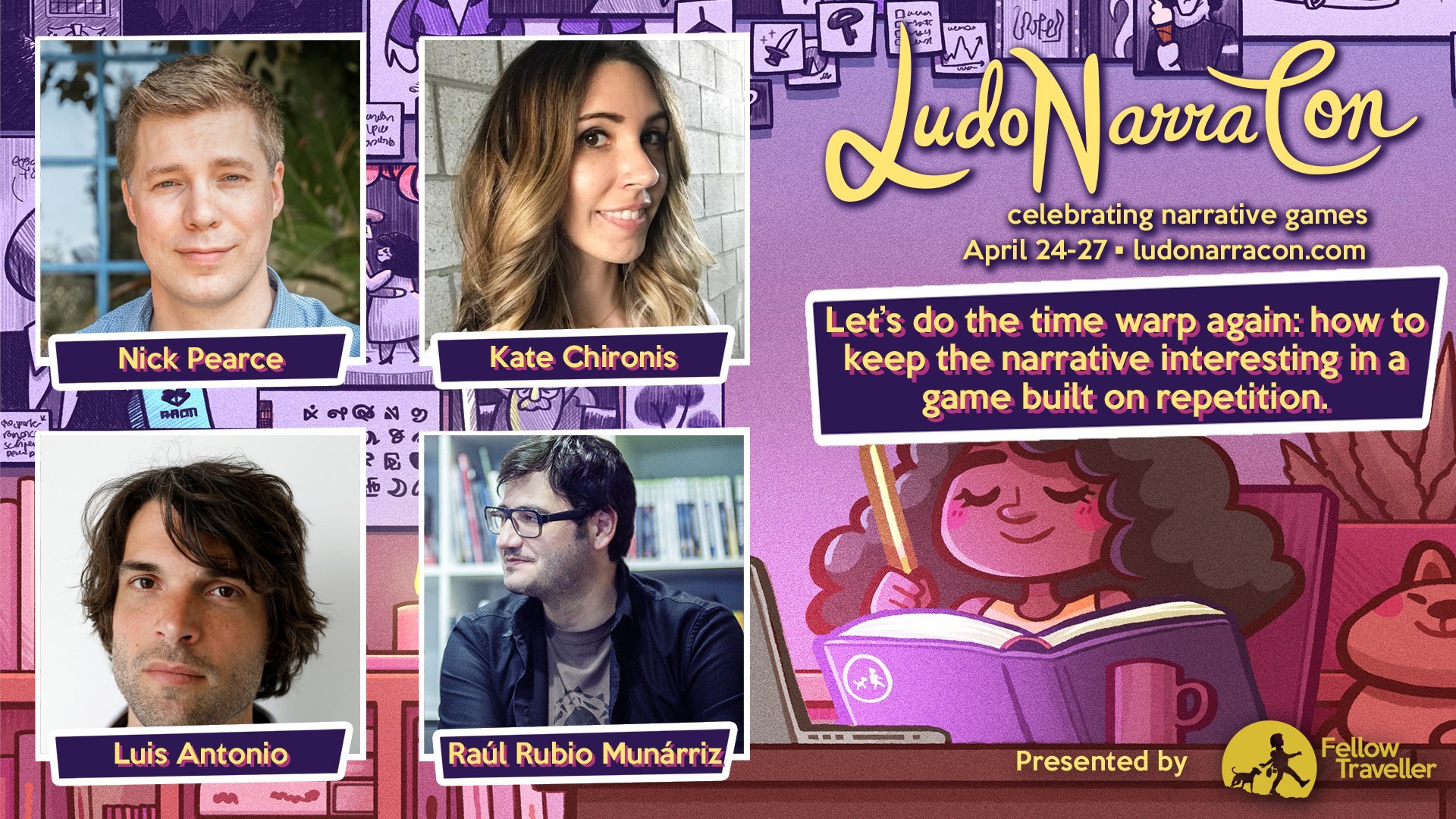 Discover some of the design philosophy behind our upcoming game, The Forgotten City:
Ever since Groundhog Day, time loop stories have captured the imagination of film makers and game developers alike. Time loop games offer players the unique ability to experiment, see the consequences of their actions, correct mistakes, and exploit knowledge they shouldn't have - but all at the risk of becoming repetitive. In this panel, Nick Pearce, Kate Chironis, Raúl Rubio Munárriz & Luis Antonio will discuss how to keep narrative interesting in a game based on repetition.

Don't forget to follow Modern Storyteller on Twitter & our publisher on Twitter & Facebook not to miss future news about The Forgotten City!