Chico: Eh, hello? Is anyone there?
Get away from here! Stranger! Ah, oops, sorry pal, I've been enclosed here for a long time.
Chico: Jesus Fran, you look like crap, what happened to you? and, more important what happened with "Catequesis" ?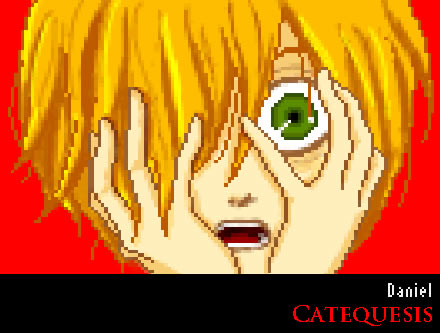 You don't know Chico, they, they came from everywhere... it was a...ah, Max, poor french bastard he resisted till the end. It was a Max_sacre... Ok, I'm trolling, the game is alive, and we are working so hard, bla bla.
Chico: But you don't post any news since a month or so. Why? Tell me why!
Well, because we are working in a teaser trailer, yeah, showing a lot of stuff... yeaaah.
Chico: Ingame too?
Yeeeaaaah! So, will be a huge update and we want to do it right.
Meanwhile I have another fan art, take a look this awesome picture. This is a work of Caelin Cacciatore, she wanted to capture the ritual that Isabel performs on Daniel, and the loss of Sophie.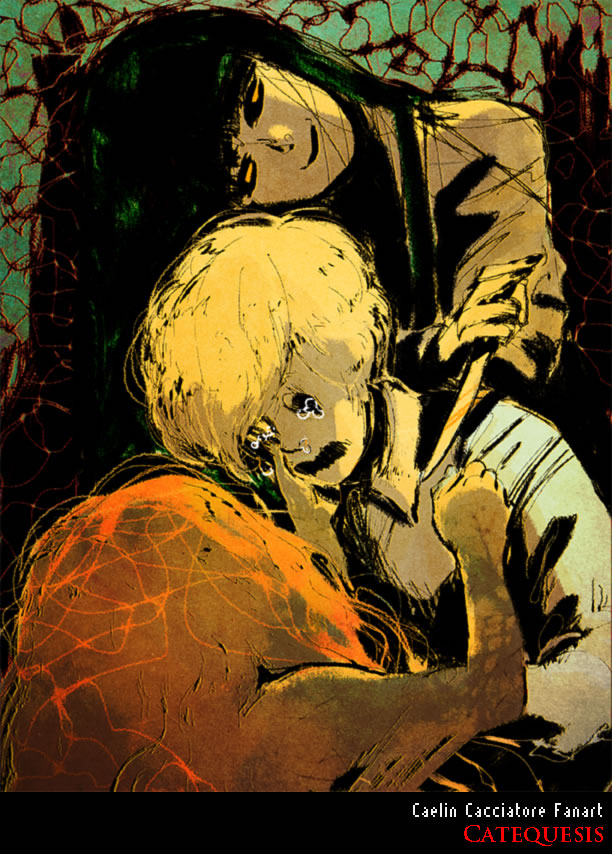 You can see more works of Caelin here:
deadums.deviantart.com
null-physical.tumblr.com