May - June 2016 Updates
First of all, it's been a long absence so here's a pretty Dragonfly to make up for it :)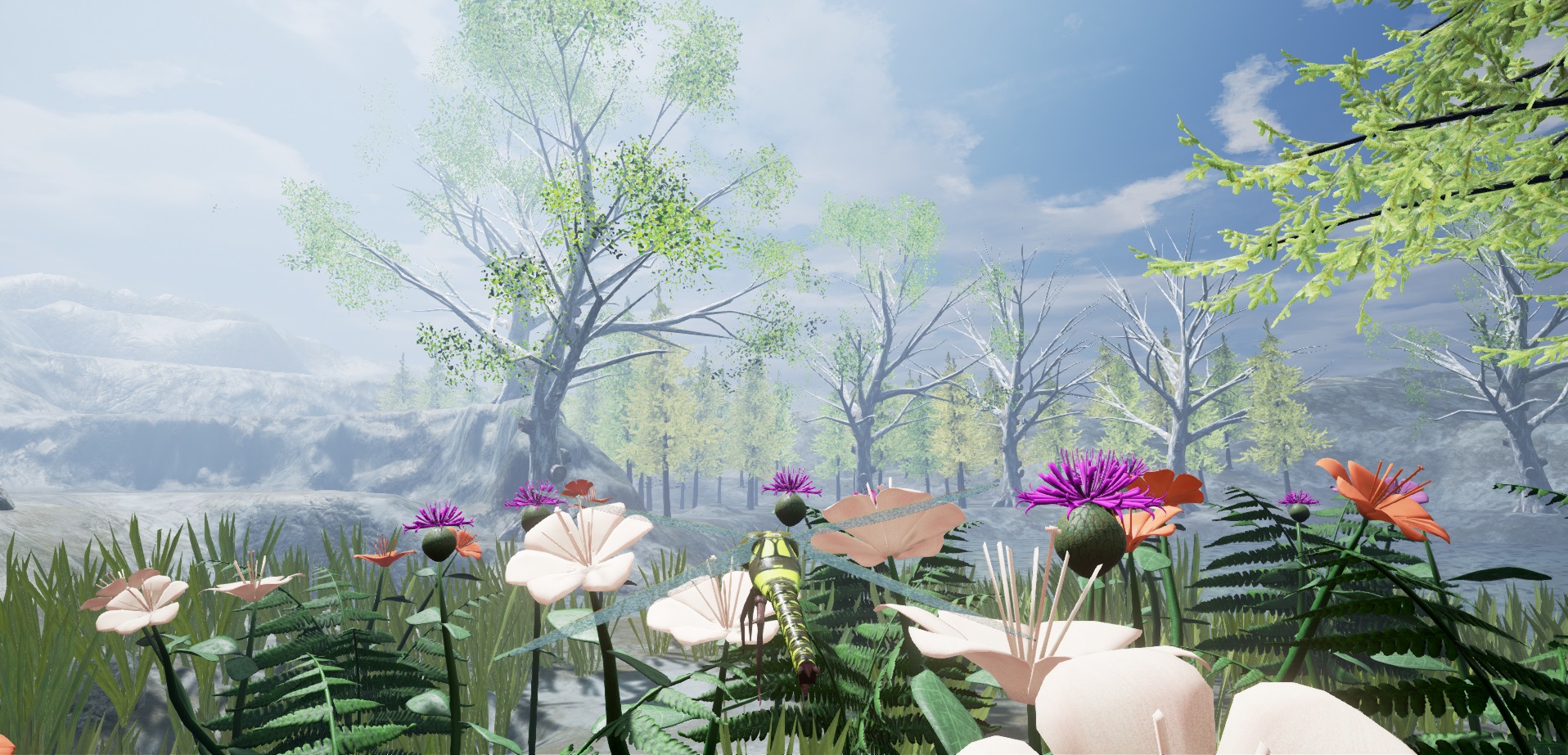 I'm super-excited to announce that DoN is now closer to release than ever before!
All the ground-work that I talked about in the previous article (i.e. Menus/HUD/SFX/BGM) is now in place and both game modes (Combat and Simulation) have been vastly improved.
And a new species stalks the skies - a glorious, beautiful Dragonfly Common Hawker!
Steam Greenlight
Of course, Steam Greenlight comes first. I'm going to start recording content for the Greenlight submission after going through one final pass (it's the last, I promise!) of polish and care.
The only reason I've postponed DoN's Greenlight submission so many times now is to make sure everyone get a proper feel for the unlimited potential that a game like DoN holds in its bosoms. This is not an experimental project or a tongue-in-cheek gimmick, but a deep, sincere, long-term commitment to an ultimate Nature Sandbox whose scope is as broad and deep as the subject it covers; i.e. the resplendent natural world - a bottomless well of inspiration, a source of joy and wonderment.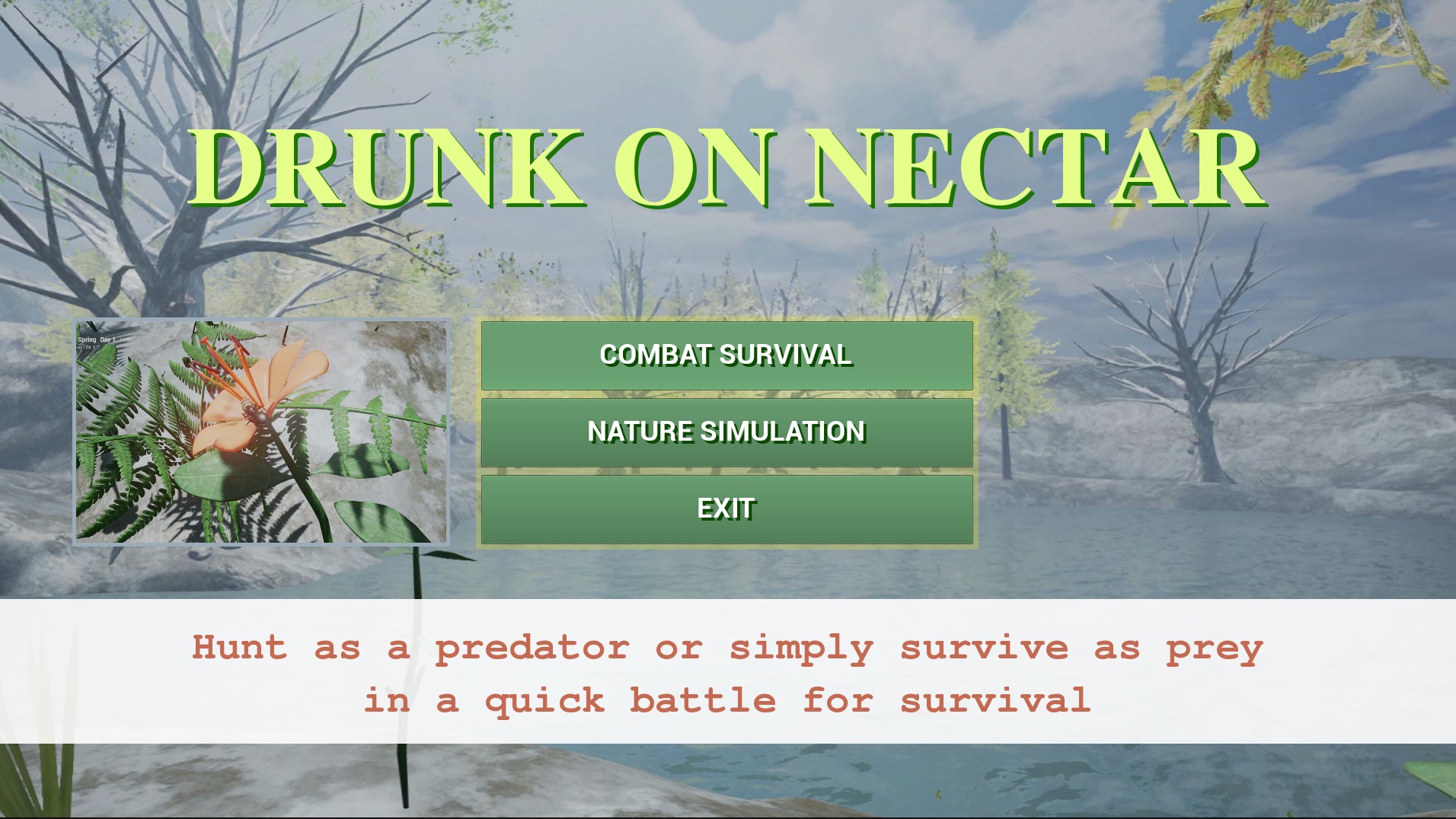 Pics for you!
Thanks for reading this far along, here are some new DoN pics!
#1 "Face Off" is a new feature of Combat Survival game mode.
Allows for 1 v/s 1 gladiatorial mayhem! Great for satiating those "what-if X were to face Y" fantasies :)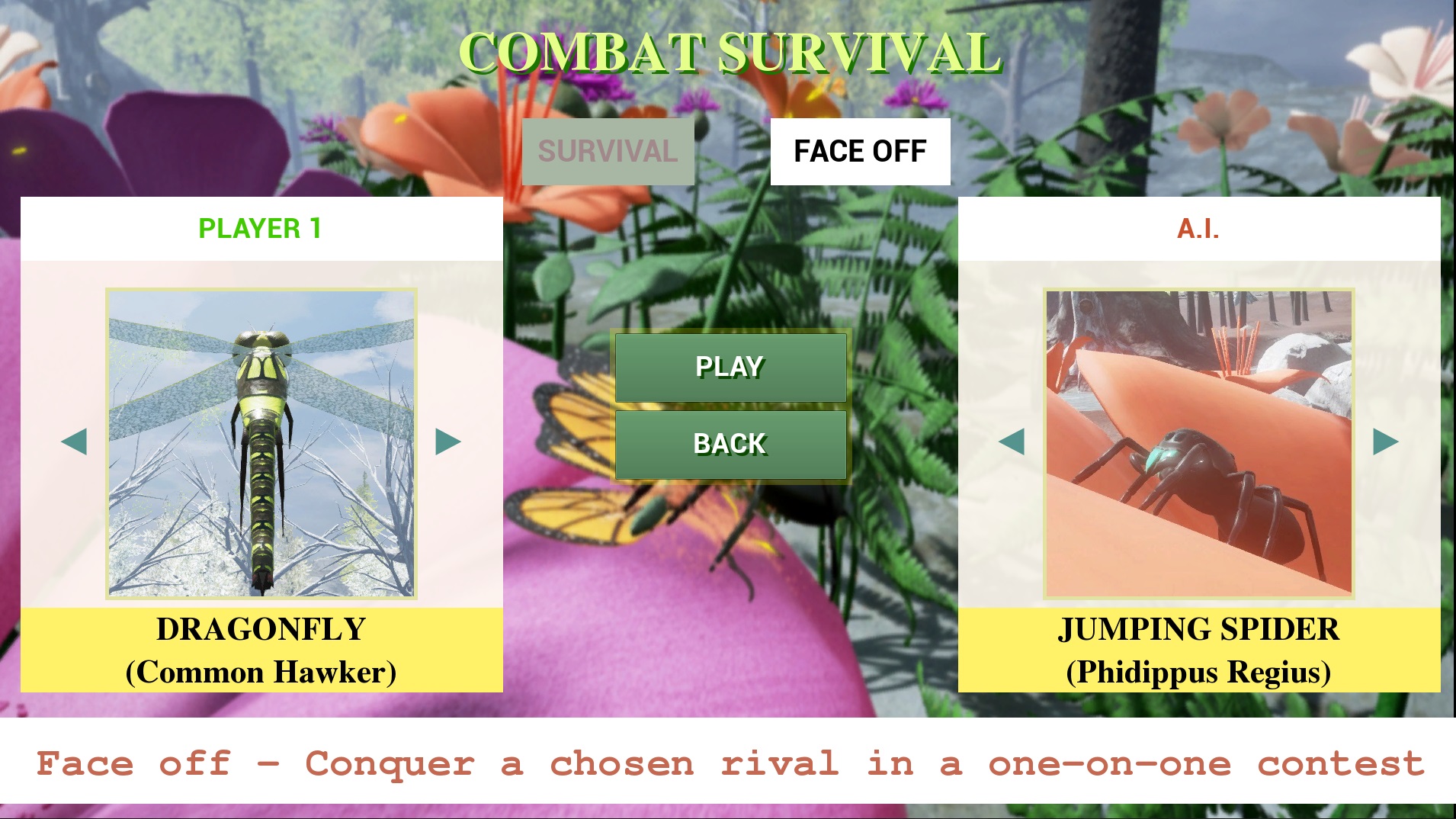 #2 A Dragon gently rests...
Don't bee fooled (note emphasis), this dragon is not as gentle as it seems. (as you'll see further below!)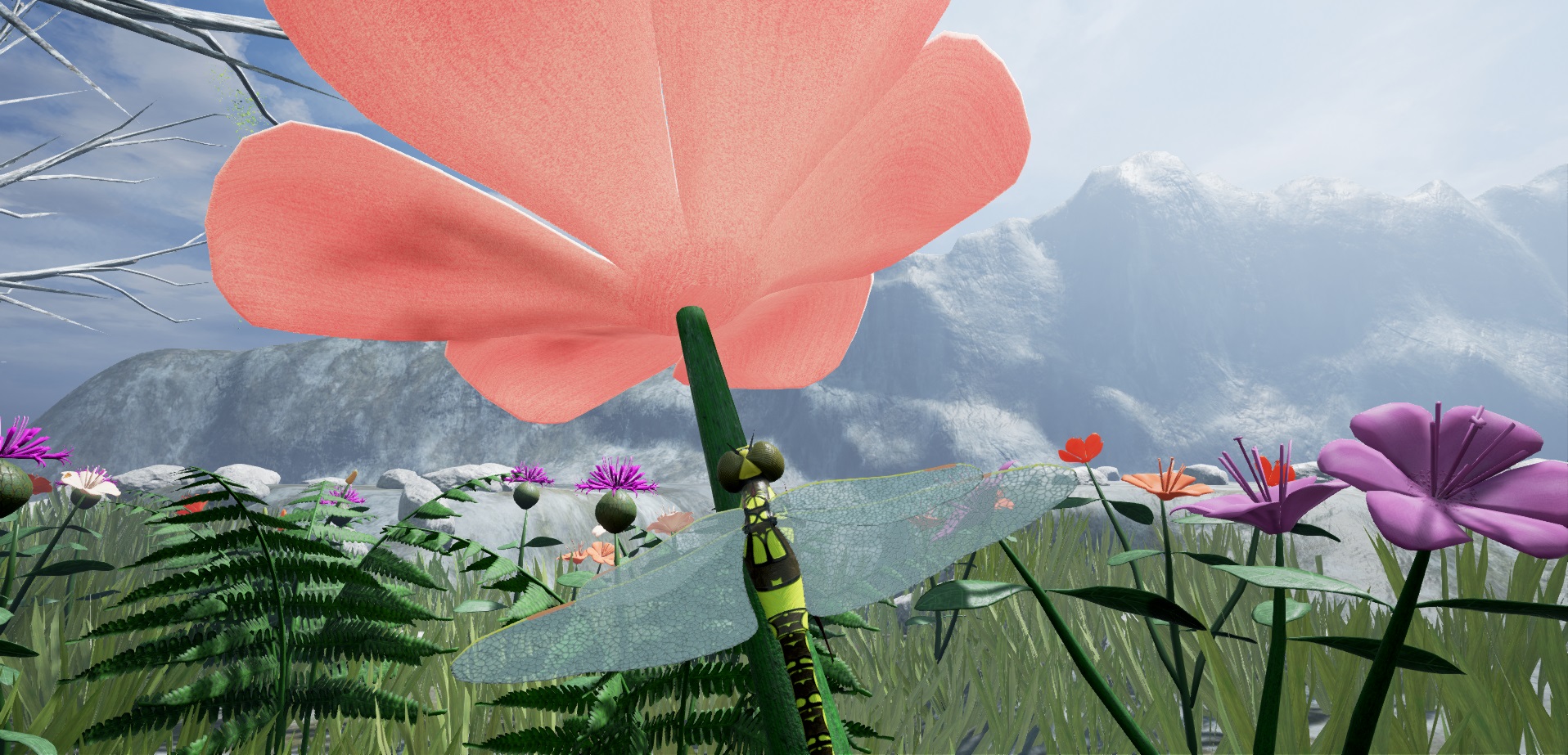 #3 - Simulation Mode now has a new, rich user-interface!
Unlike the combat mode which plays by strict rules, the Simulation mode is your ultimate Nature Sandbox allowing you to manage, tweak and control a hypothetical ecosystem to your liking. You can also jump in and play as any creature you like.
To achieve this, Simulation mode underwent a complete UI overhaul and now features complex widgets that provide rich, detailed information for players. A new bottom panel allows you to control time and add new species of plants and animals while you're still playing the game!
This is a solid foundation for building a vast, grand simulation onto, I hope.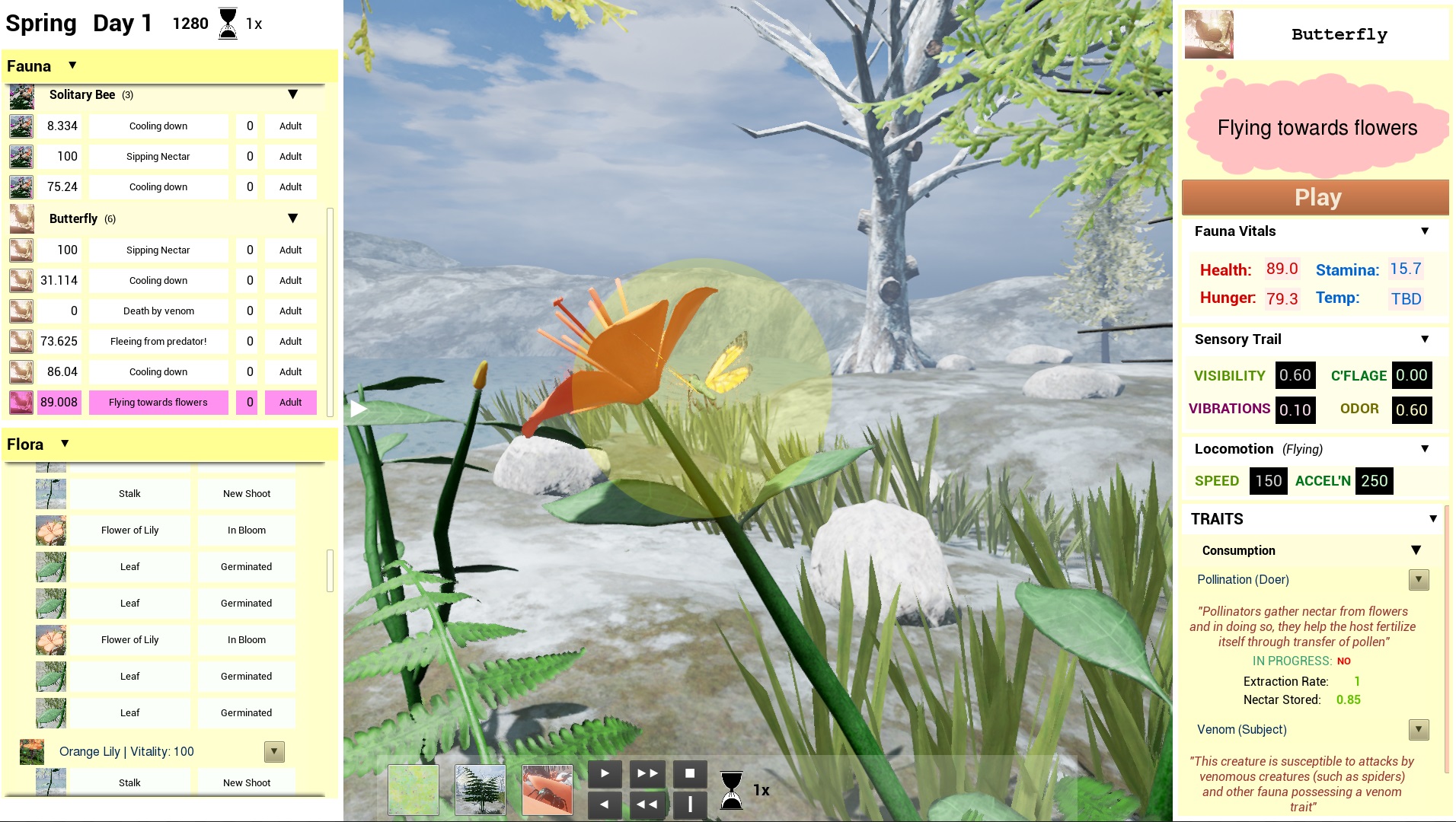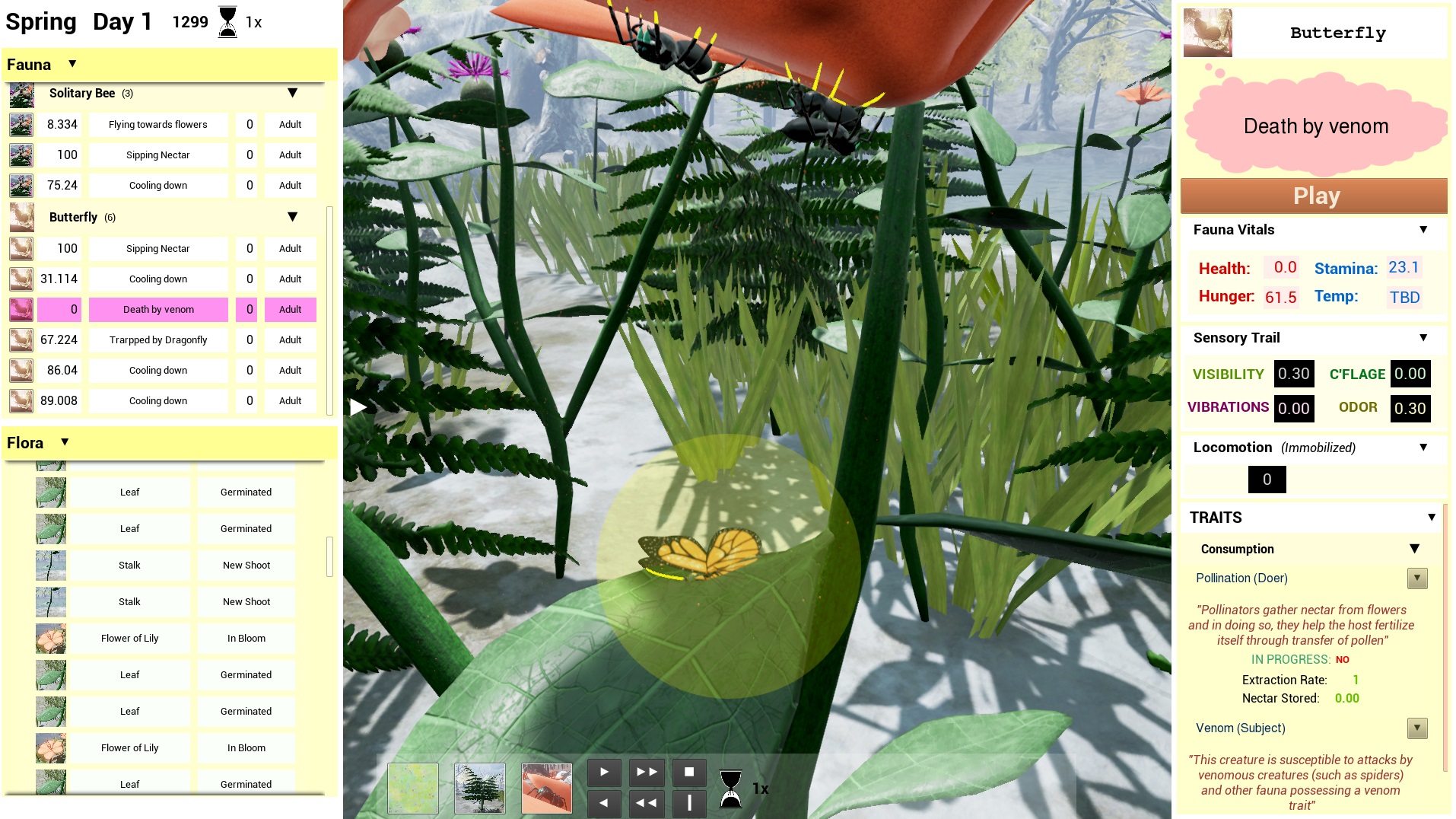 #4 - New UI for planting trees and adding new species to the world!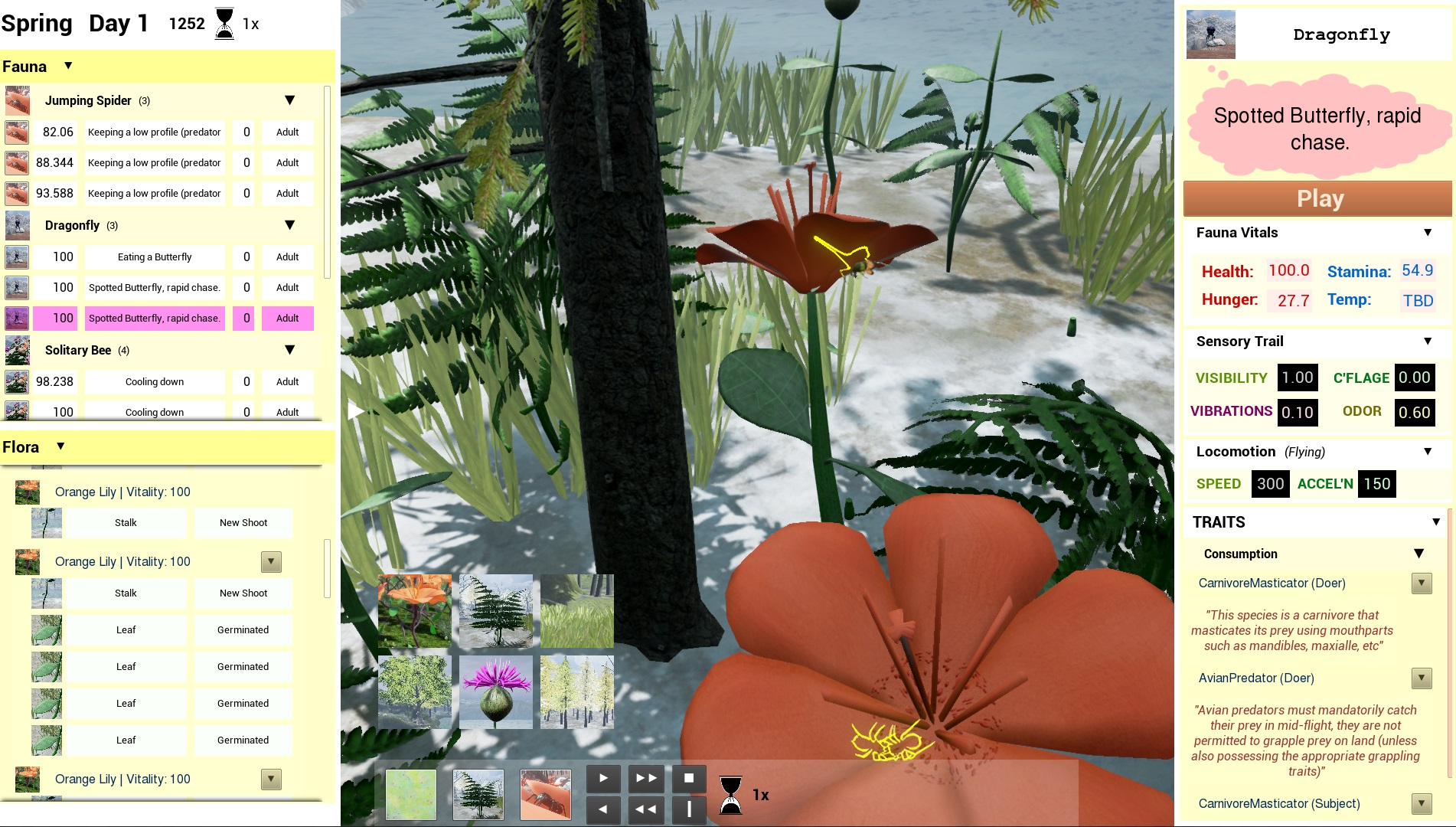 #5 Alright, here's the Dragonfly eating a bee sequence I alluded to in #2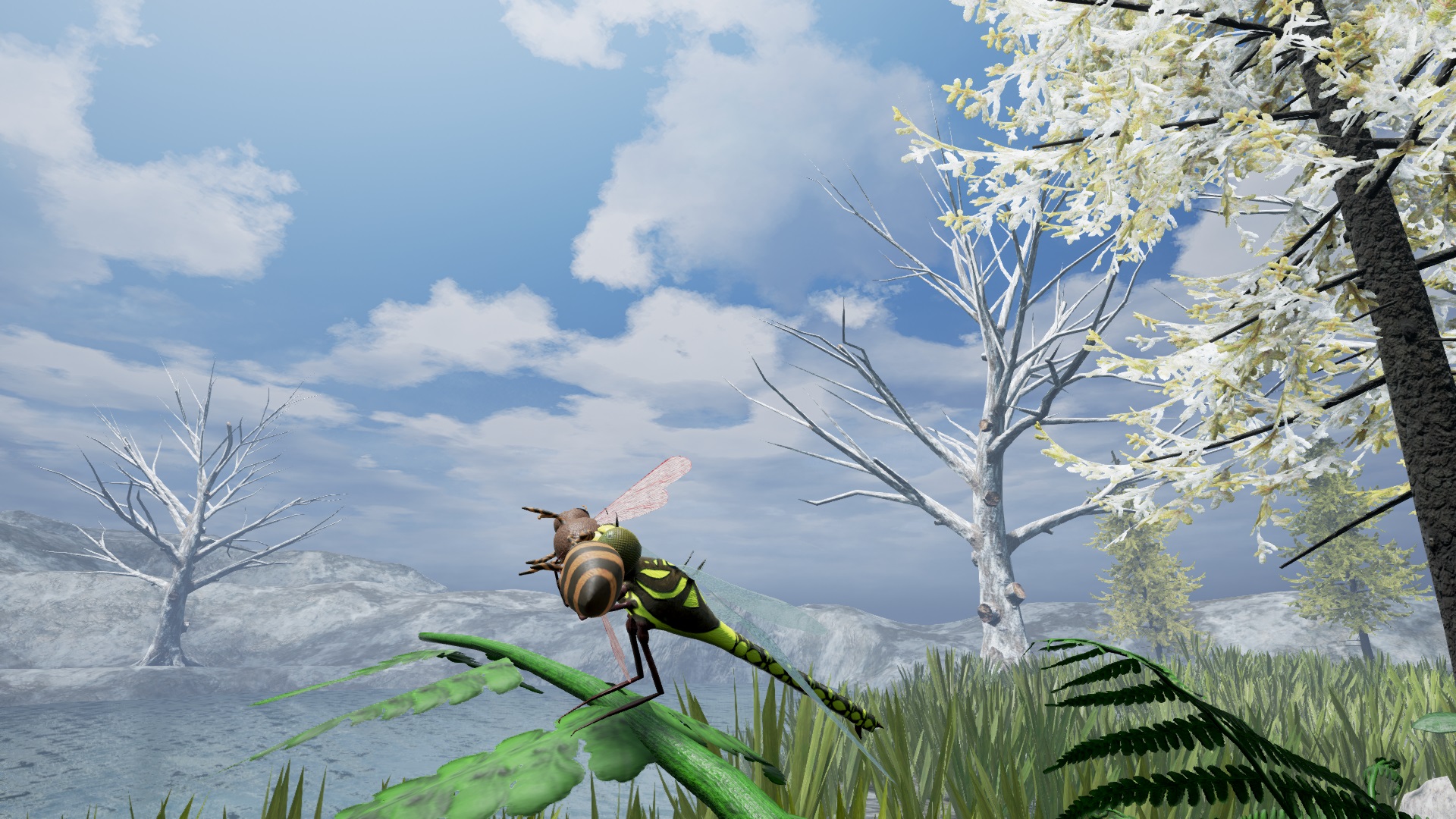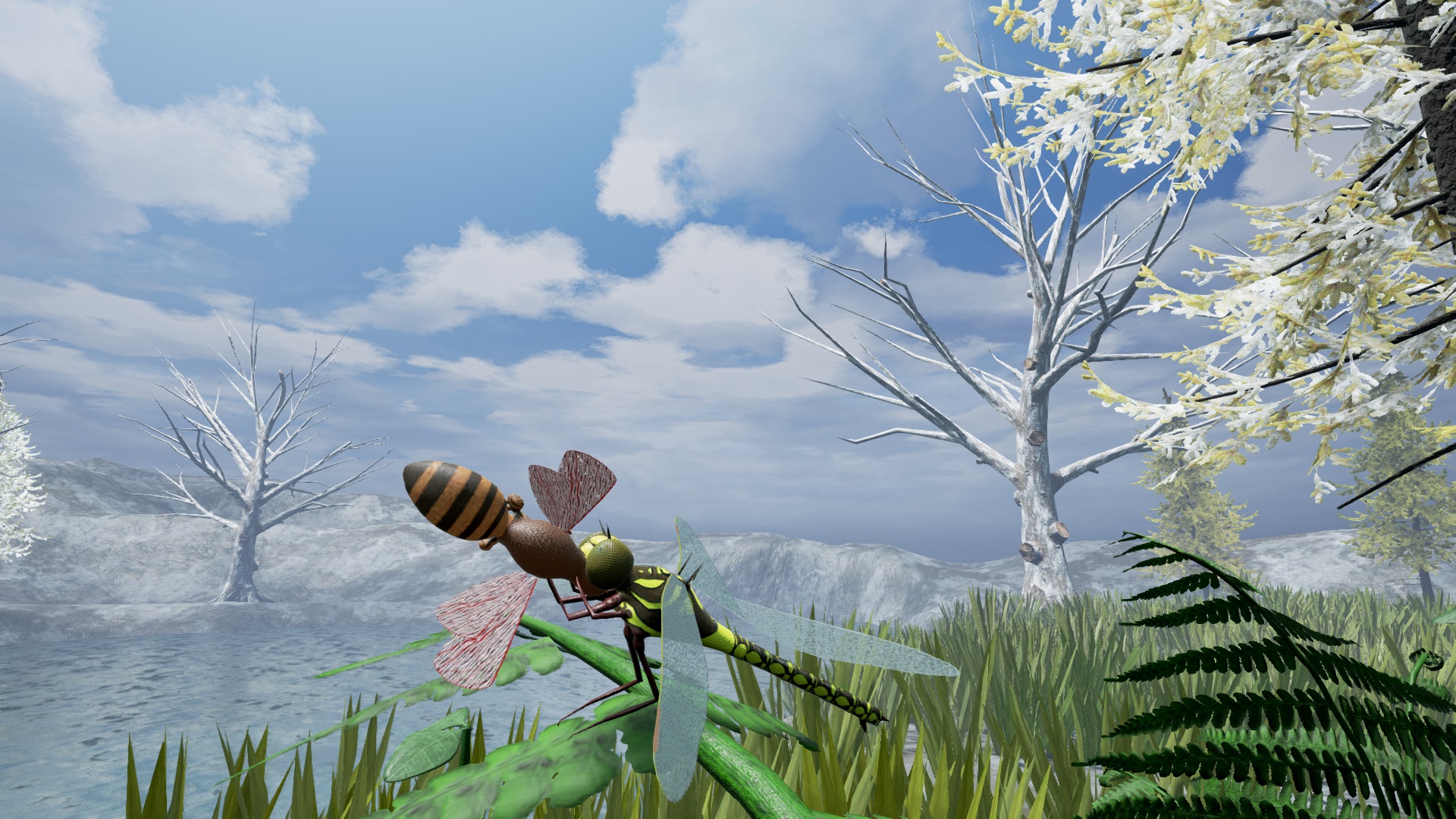 Watch out for that stinger!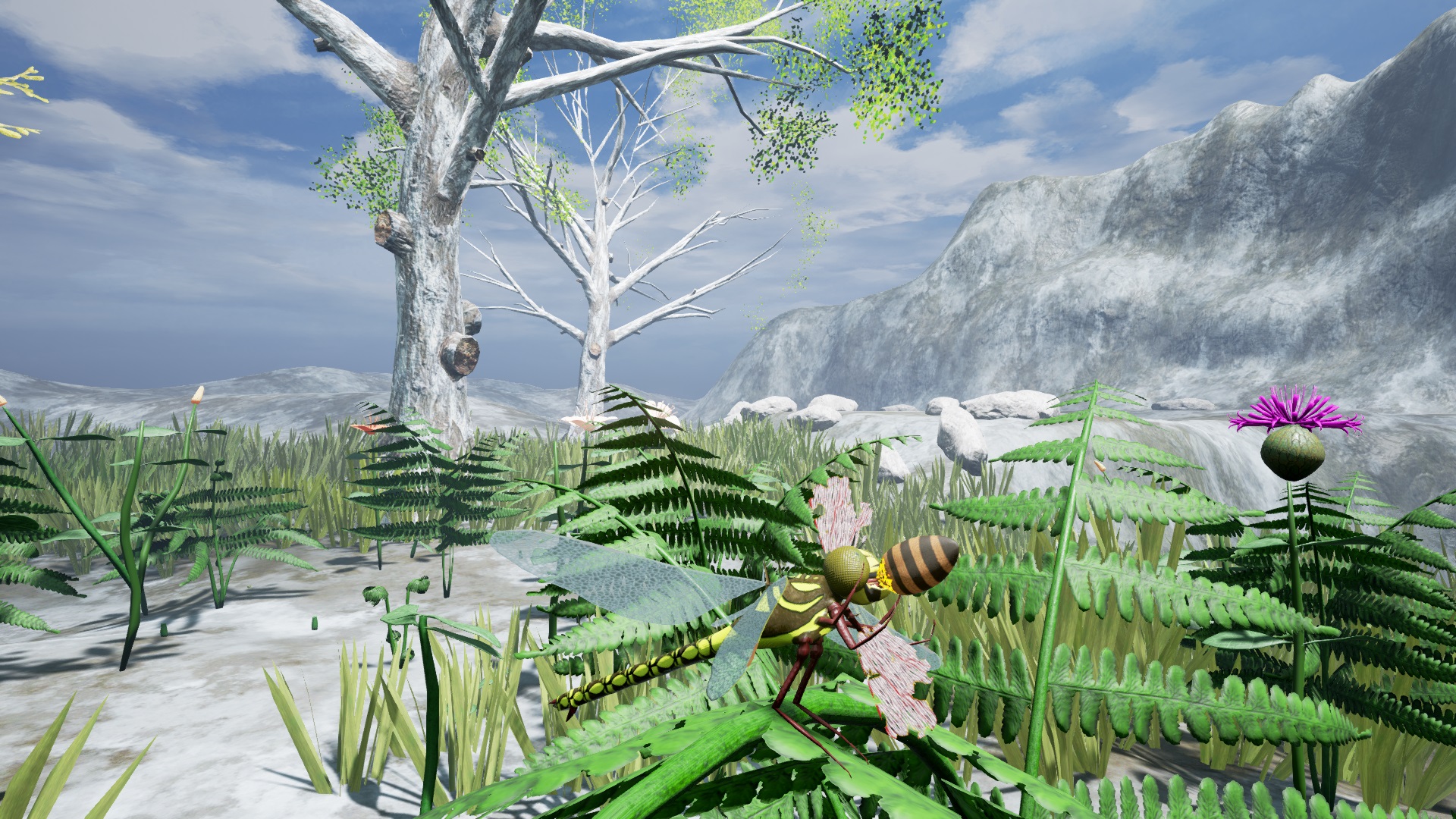 A Jumping Spider observes the action from a safe distance :P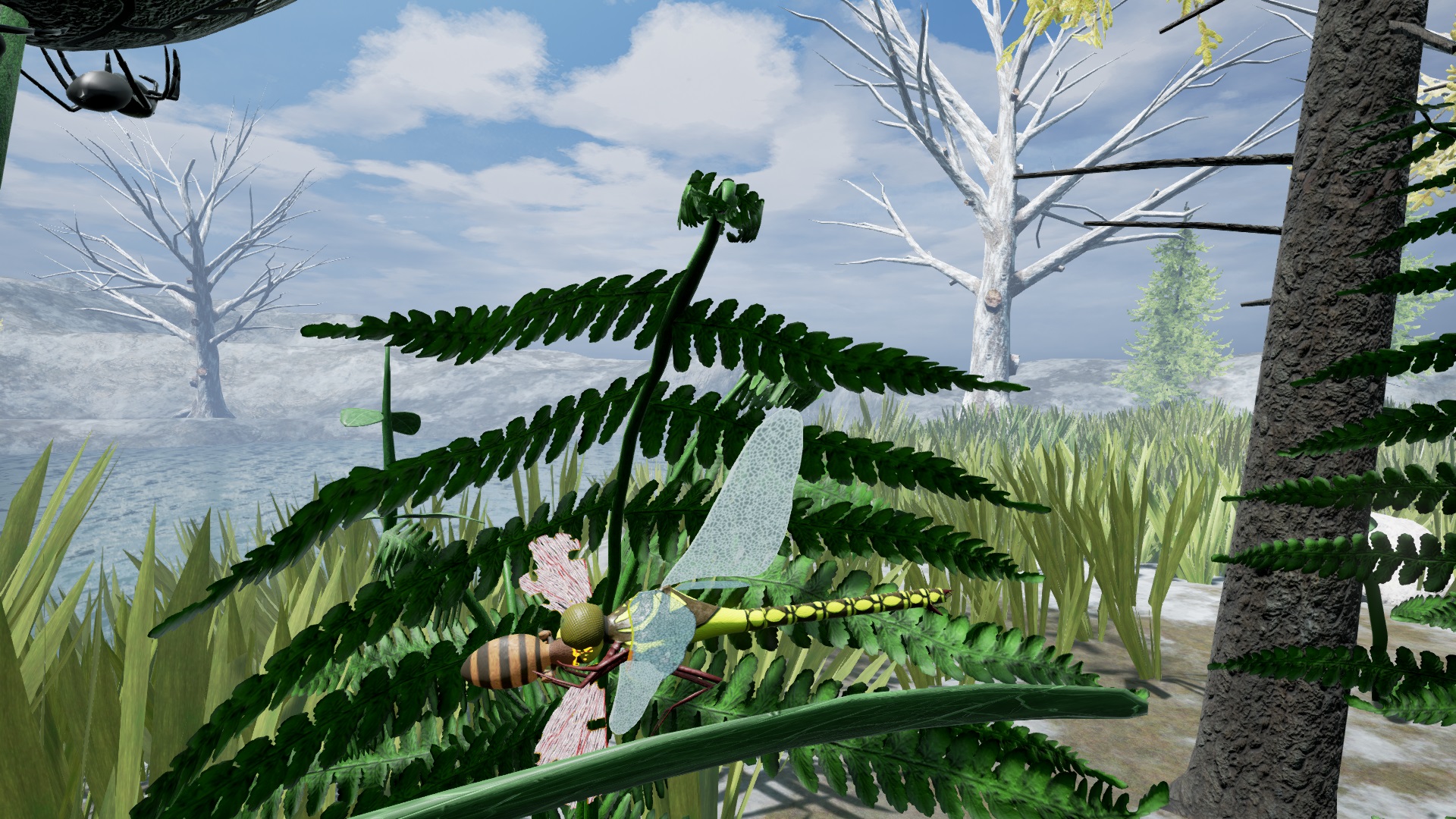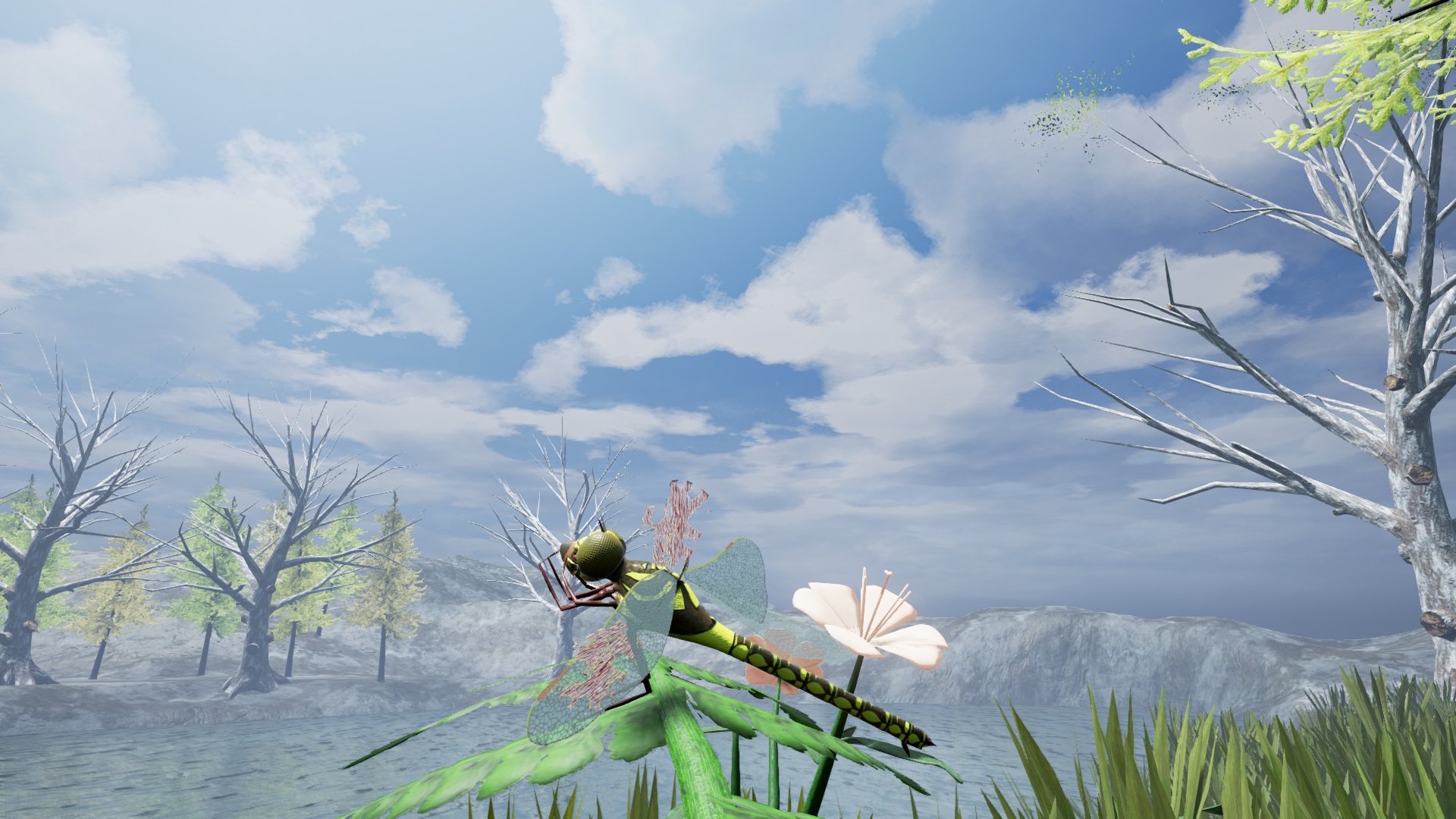 #6 Getting a taste of your own medicine is not too much fun, eh?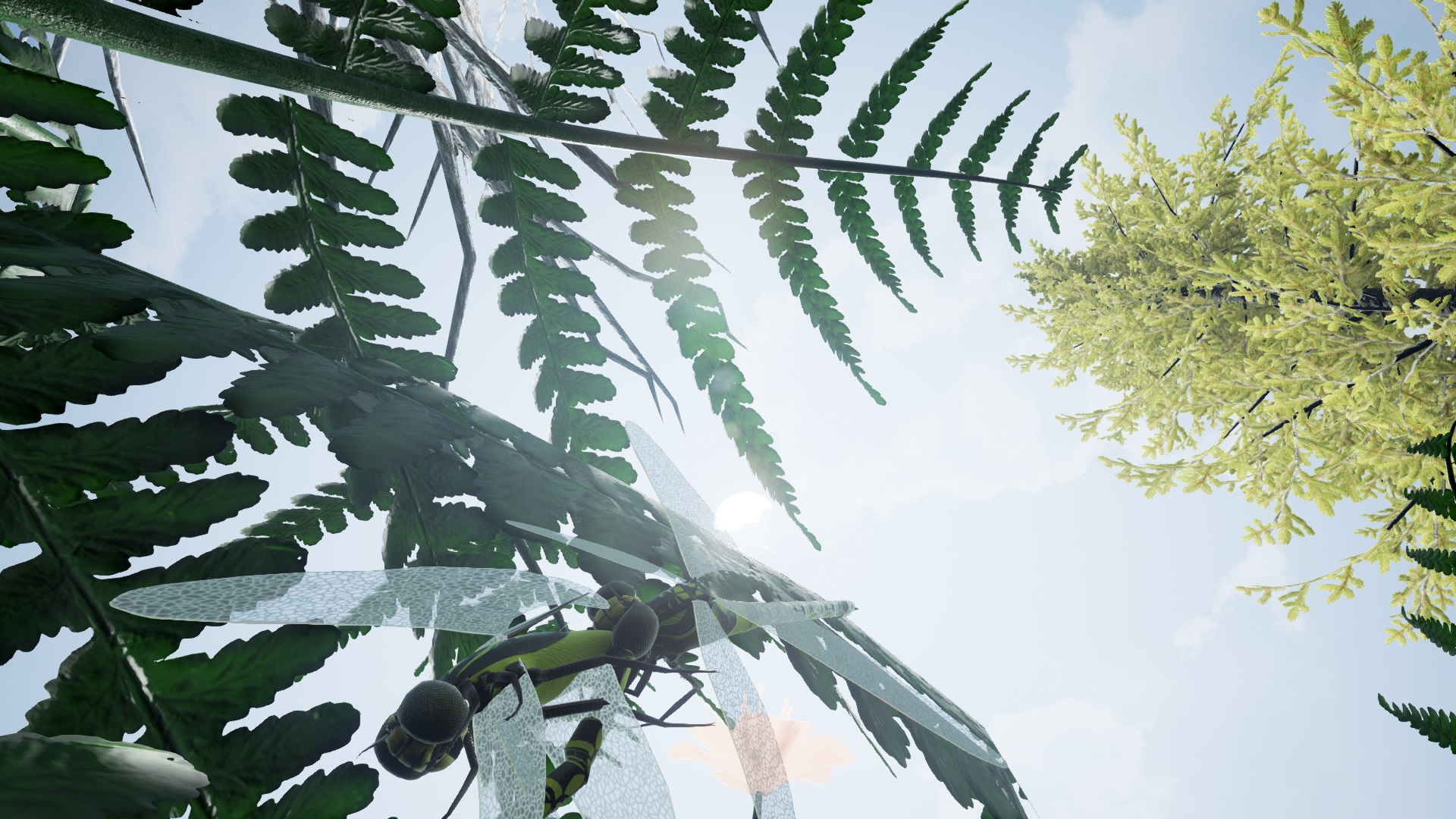 Until next time!
Alright, I really need to get back to work now, this was meant to be just a tiny article but I had so much fun sharing the world of DoN with you that I got a bit carried away here!
I'm working around the clock to get DoN into Steam Greenlight and beyond. The "tip of the iceberg" is how I would describe what the first build of DoN shall offer compared to what the game can truly realize with the support of gamers and nature lovers world-wide.
I hope to see people enjoying DoN on Steam very soon!