DOF has landed on Moddb
Up until now I have been content to host the DOF mod files on Steam and other private hosting but today it's joining the Moddb collection too.
What is DOF?
DOF is the community shorthand for dolynick's Faction Add-On and it's associated mods. It's a multiverse mashing affair that brings together all kinds of popular sci-fi, all set for a collision course of vying stellar empires. There are currently racial/factional shipsets, with 13 of them having dedicated unique playable factions already implemented in-game.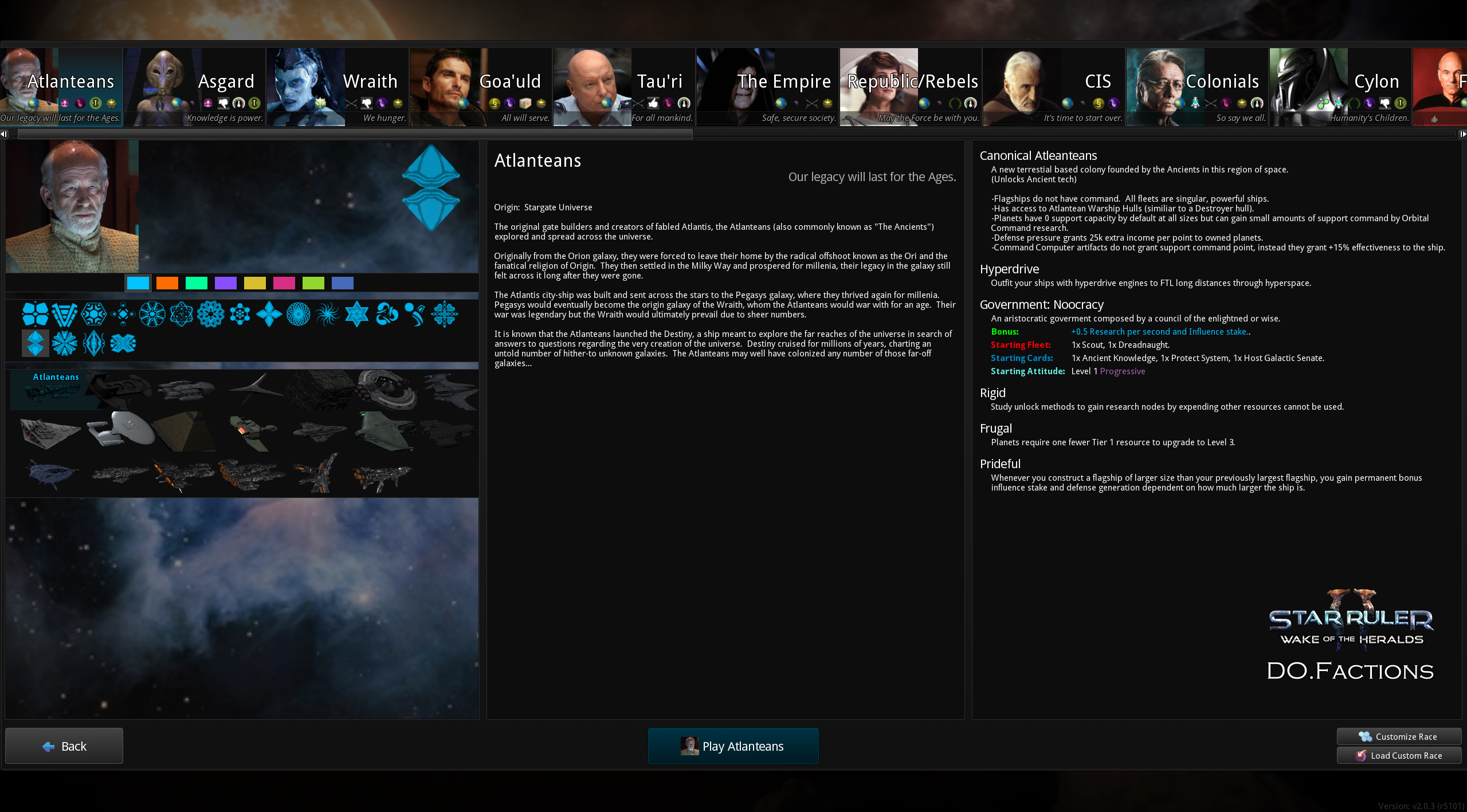 Given its size and the amount of content, DOF is split up into several separate mods. While the game is 64 bit and everything can be used all at once if you have enough memory, it seemed prudent to offer more options than just all-or-nothing. Shipsets are grouped up by universe and available as needed or wanted, or for use with other gameplay mods for Star Ruler 2 outside of DOF. There are also a few little mini-mods that were developed along the way.
Open Source
While Star Ruler 2 and its expansion (Wake of the Heralds) are still available for purchase on Steam and GOG, Blind Mind Studios made the remarkable decision in July of 2018 to release the source code for the game and its expansion for all to use. This means that for those who are inclined to compile a playable version, or use a pre-compiled version that may be available (such as this one, which may now be out of date), the game is essentially free to all.
While the Steam version still supports the very convenient Steam Workshop and mods hosted there, the GOG and Open Source versions do not. Additionally, as the Open Source version is modified by the community it will inevitably become incompatible (for multiplayer) with the purchasable versions (this has actually already occurred to some degree). This means that, long-term, if the Open Source version becomes the dominant version, mods are going to have to shift away from being primarily based on the Steam Workshop as they currently are.
I had already set up non-Steam hosting for non-Workshop versions of all the DOF mods, but that was fairly low-key. By setting up a Moddb page, the mods and their availability should be more visible for those players how go looking to explore the mod scene for the game. I also wanted to have it somewhere with a little more potential permanence, of in the future if the private hosting solution is dropped or no longer sufficient. So, here it is...
Welcome to the New Home
If you're still reading this, I thank you for stopping in and taking the time. I hope you all enjoy the mod if you try it. And/or Star Ruler 2 itself if you're only now becoming aware of it.
If you're interested in chatting, try stopping by the Rising Stars Discord (also doubles as a general SR2 spot), or the Stargate Mods Discord.