Hi Guys,
Stefan here to talk a little bit about how CBT went for Divine Souls.
As you know we ran our first closed beta test last month with invites sent to over 700 players. We had some amazing feedback from you guys and I'd like to thank you for that.
During the CBT we've learned a lot - Day 1 we had some server issues and found out our tech just wasn't good enough so we've upgraded to 4x as powerful download and patch servers. On top of this the website went down a couple of times just through sheer demand we were stunned at the popularity of this game so we have also upgraded our web server dramatically to handle the amount of traffic.
We ran a few small scale events during CBT just for fun and gave out some gold and unique items to the participants, this shot is from the statue climb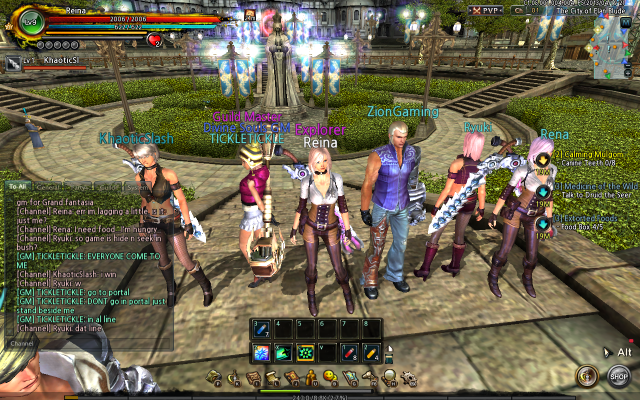 it was awesome to see how much fun you guys were having with such a simple thing so we
will certainly be doing more of these during CBT2 and beyond.
We also have a couple of trailers done so below is the fighter there's more on our page.
These are to give you guys that were not in beta an idea of what our combat is like: "fast and furious" also challenging.
We're quickly fixing the bugs you've reported and prepping for our next CBT, we are looking at May 10th if you haven't signed up go do it, what are you waiting for Divinesouls.tm
As always, thank you so much again for all the support you've given us and I hope to see you in CBT2.
Stef
Lead publisher
MMO.TM/Any.tv