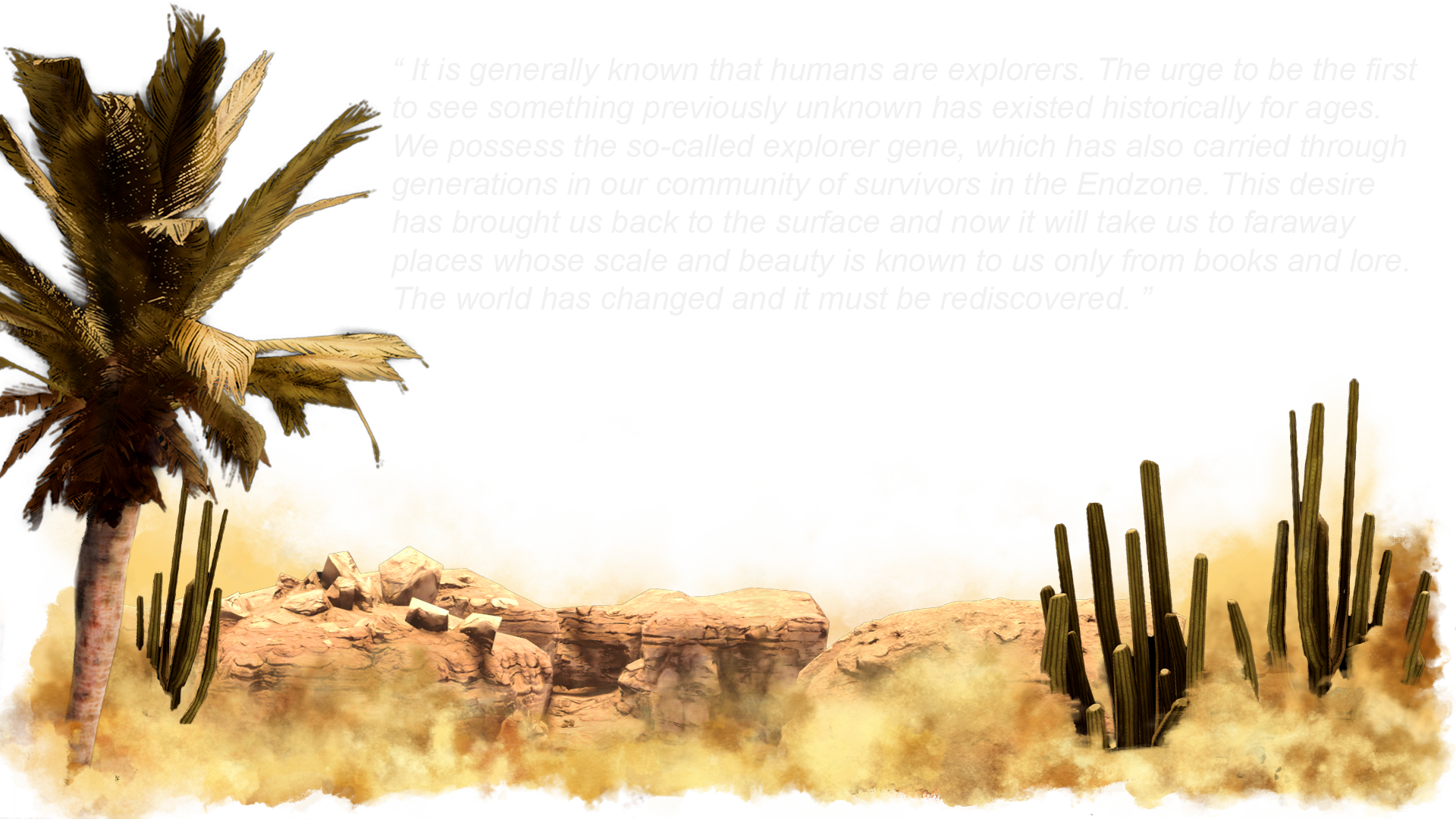 Survivors!

In this DLC, our focus is once again on expanding existing systems. In "Distant Places" you will be able to travel by hot air balloon to faraway areas that couldn't be more different from each other.

And you surely want to know what to find there, right? Well, every part of the earth is home to other plant species. For example, you can find coconuts and bananas on your journeys to foreign lands. If you return home safely and successfully from your trip, you'll be able to cultivate them in your settlement.

Look, how these coconut palms beautify your settlement.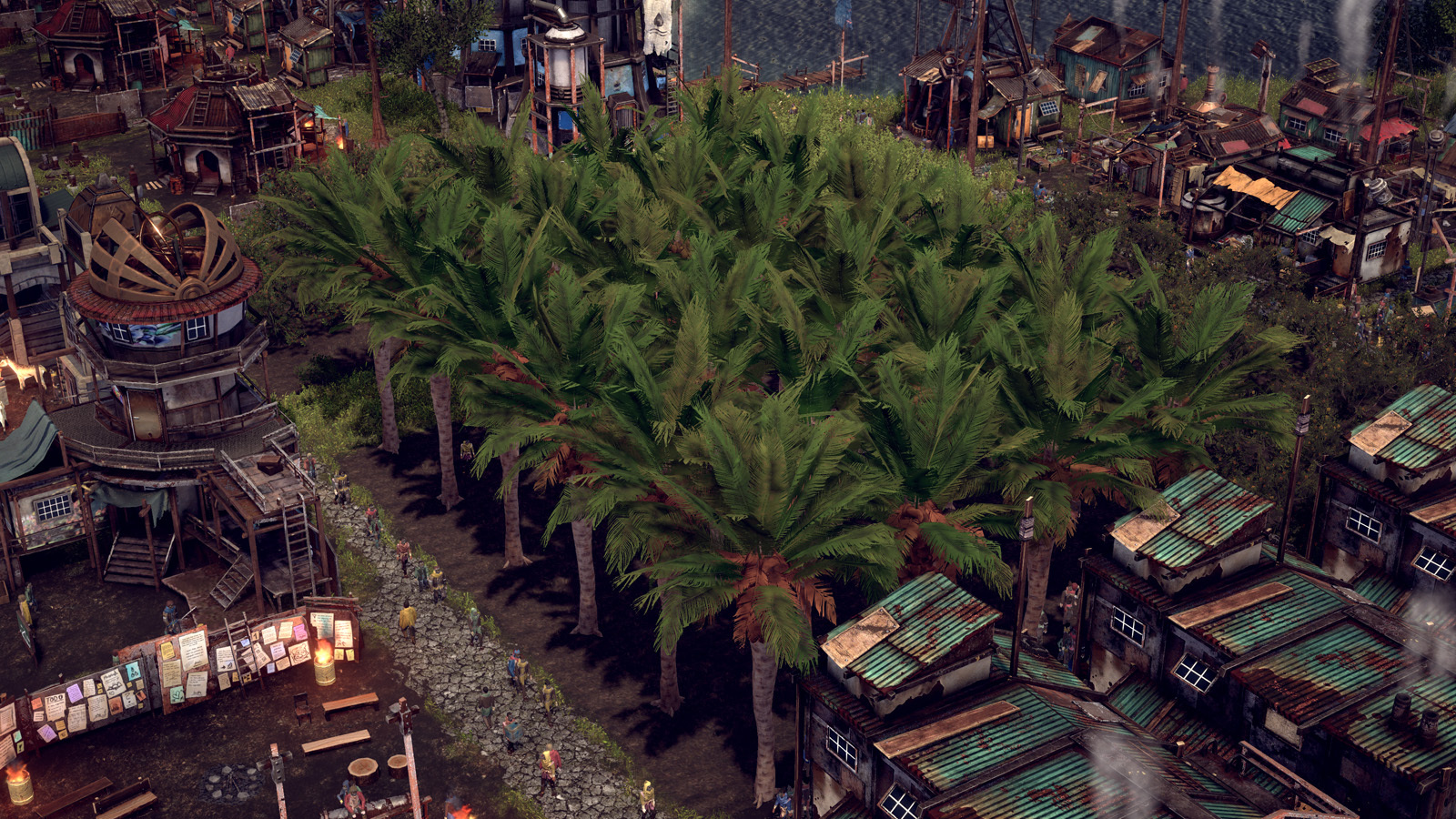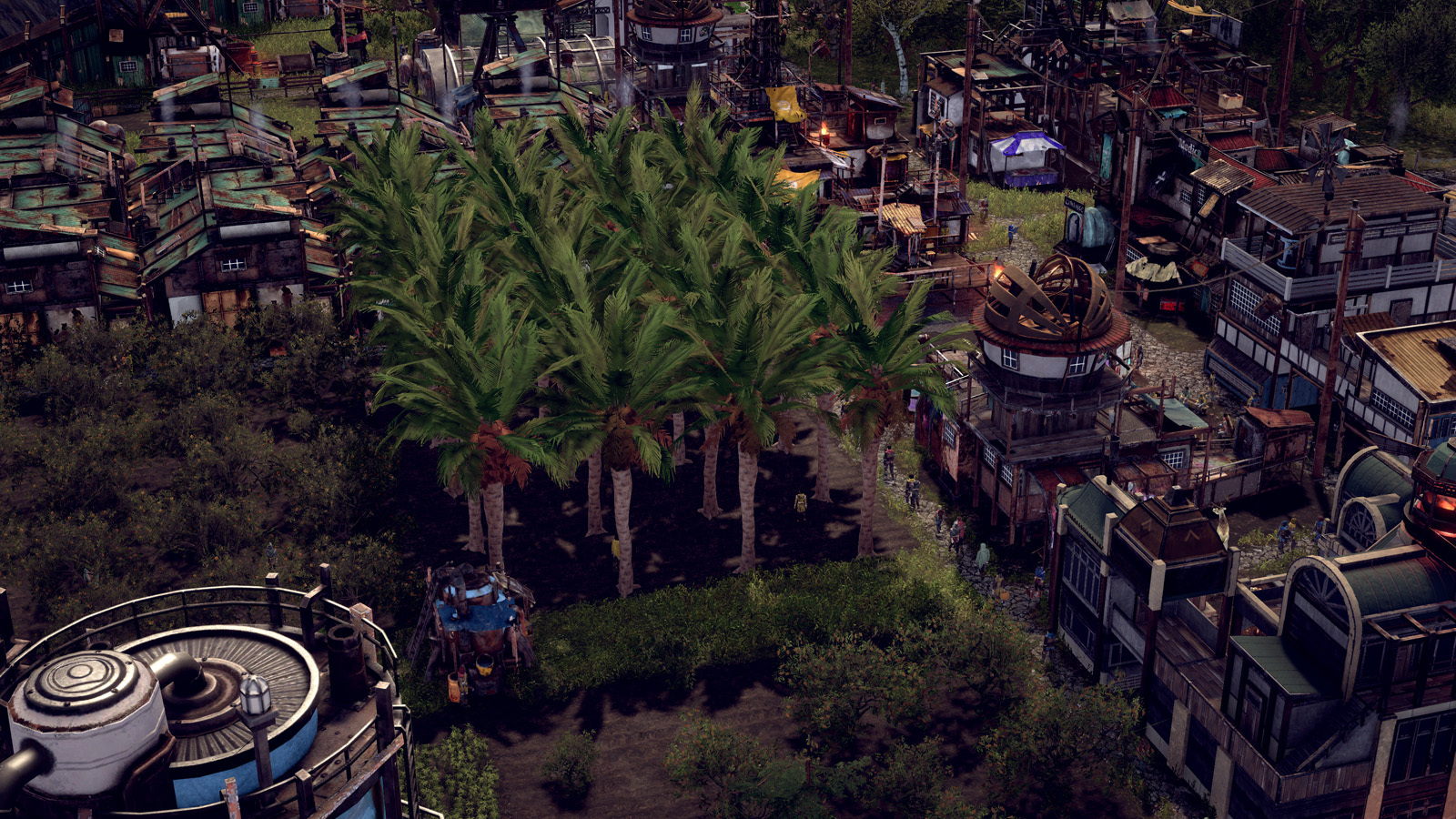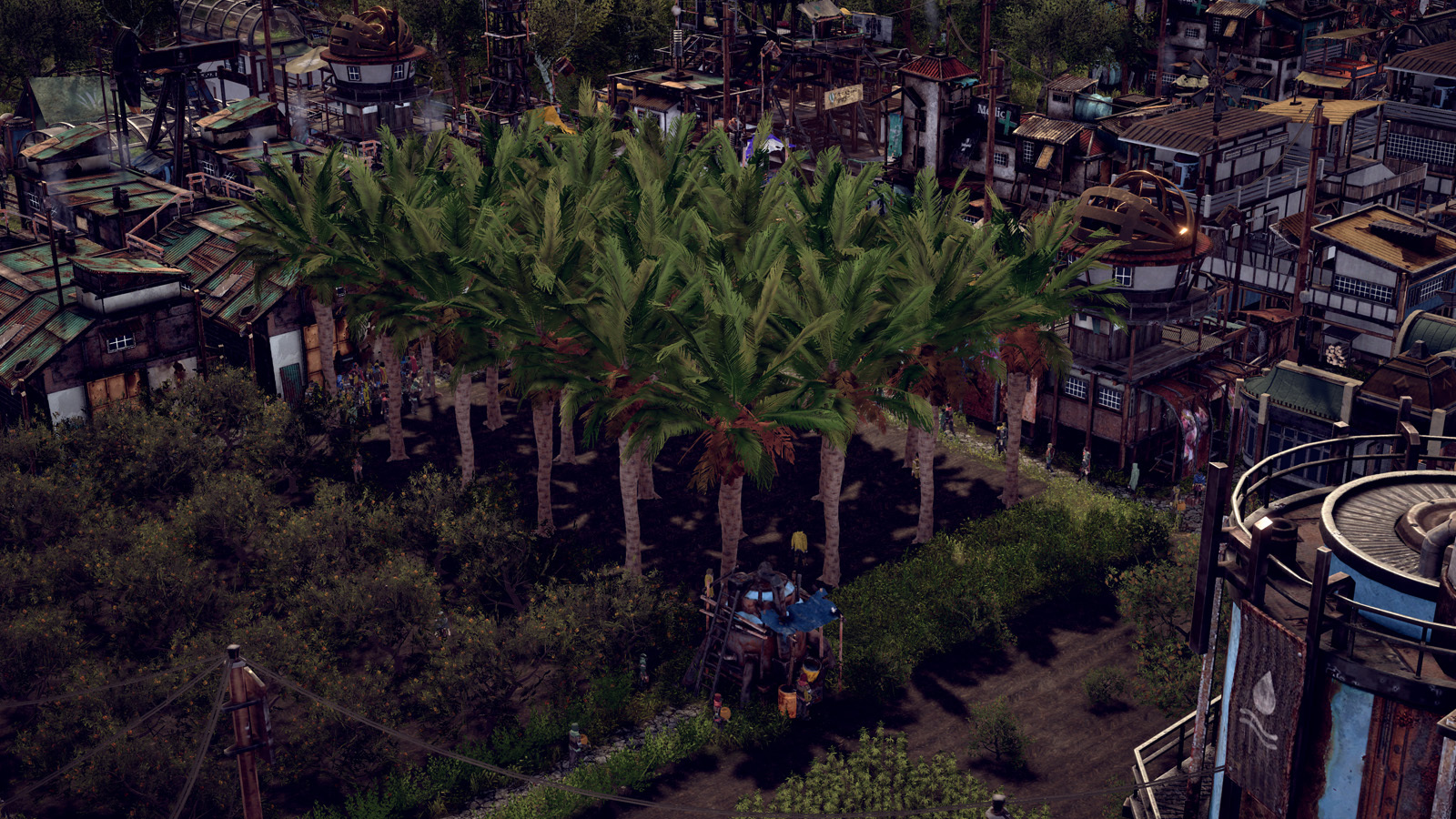 Not to mention those gorgeous banana palms!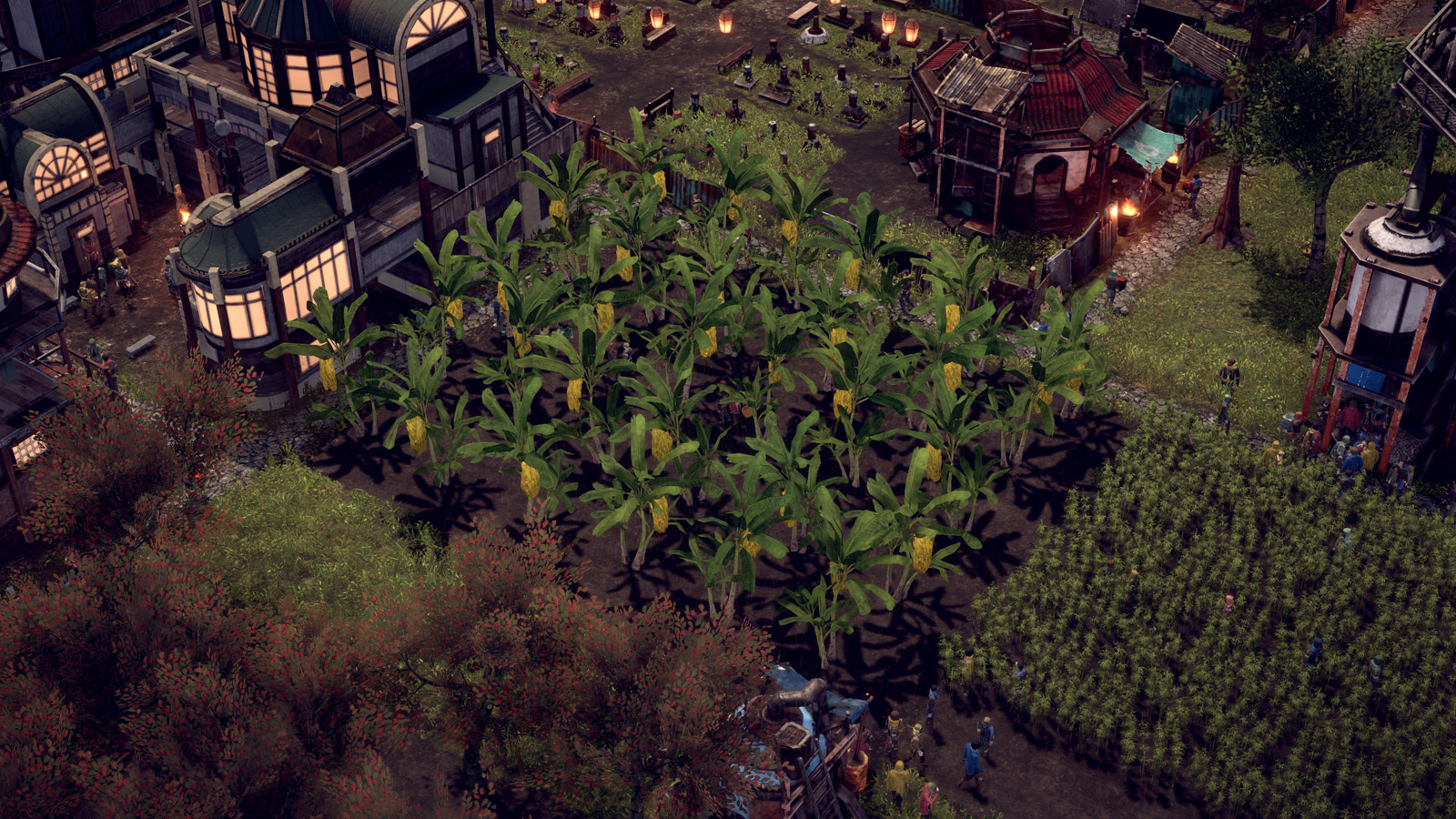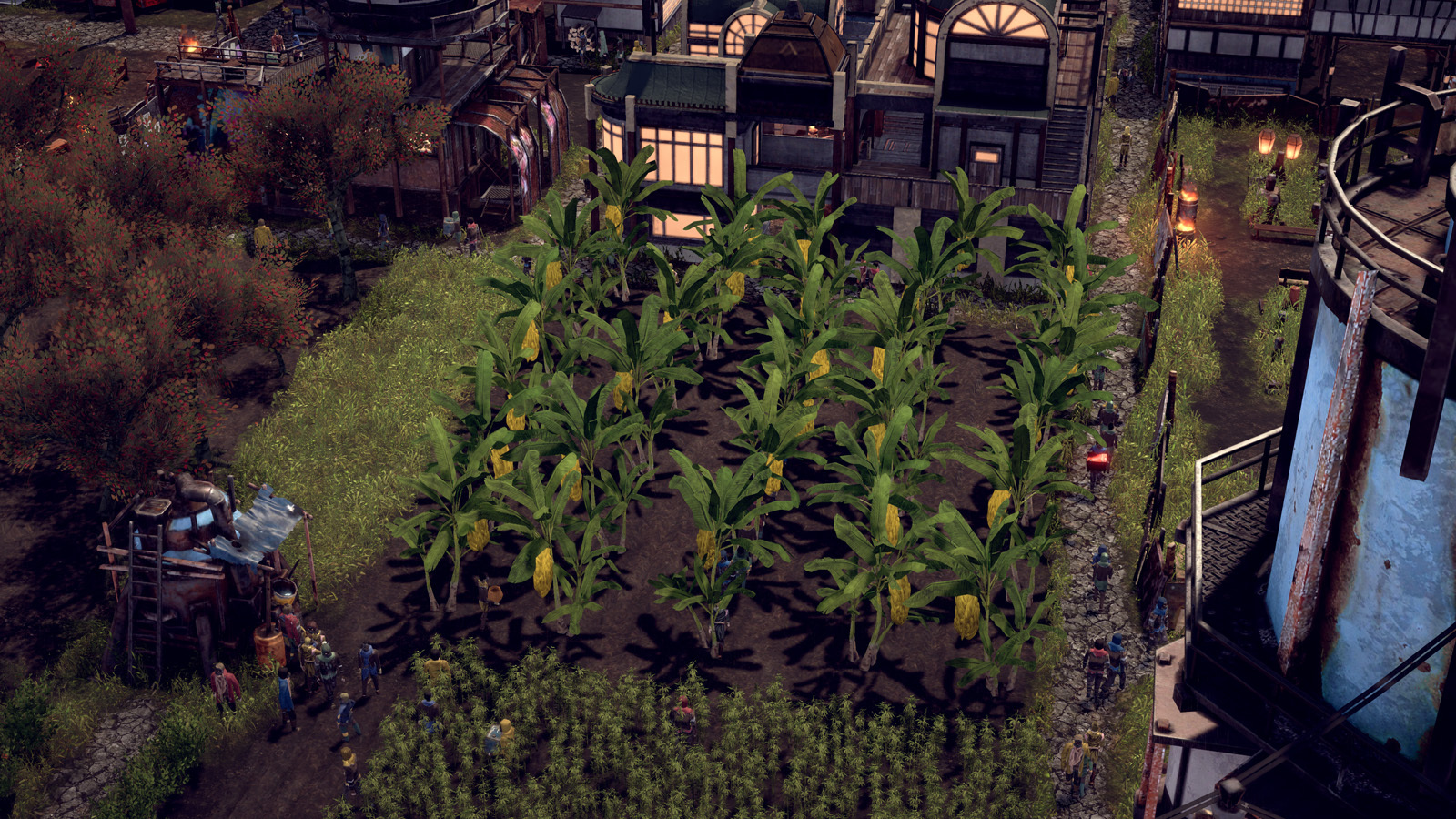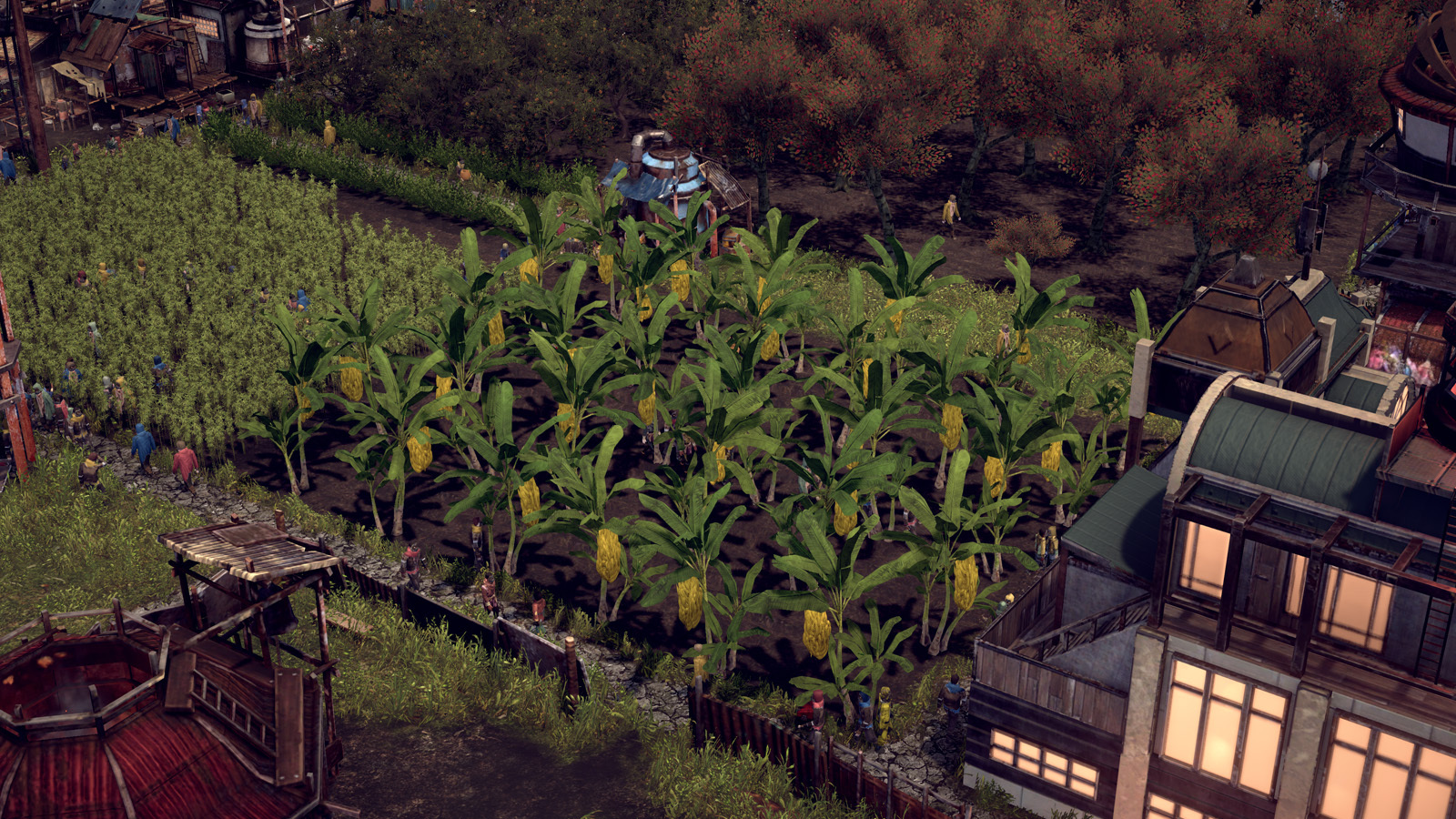 This and much more awaits you in "Distant Places". Keep an eye out for more teasers and content about the new DLC in the Endzone - A World Apart news section.

Yeah, yeah, we heard you. Here, have some more teasers; since a lot of you enjoyed our first screenshots that showcased the new desert environment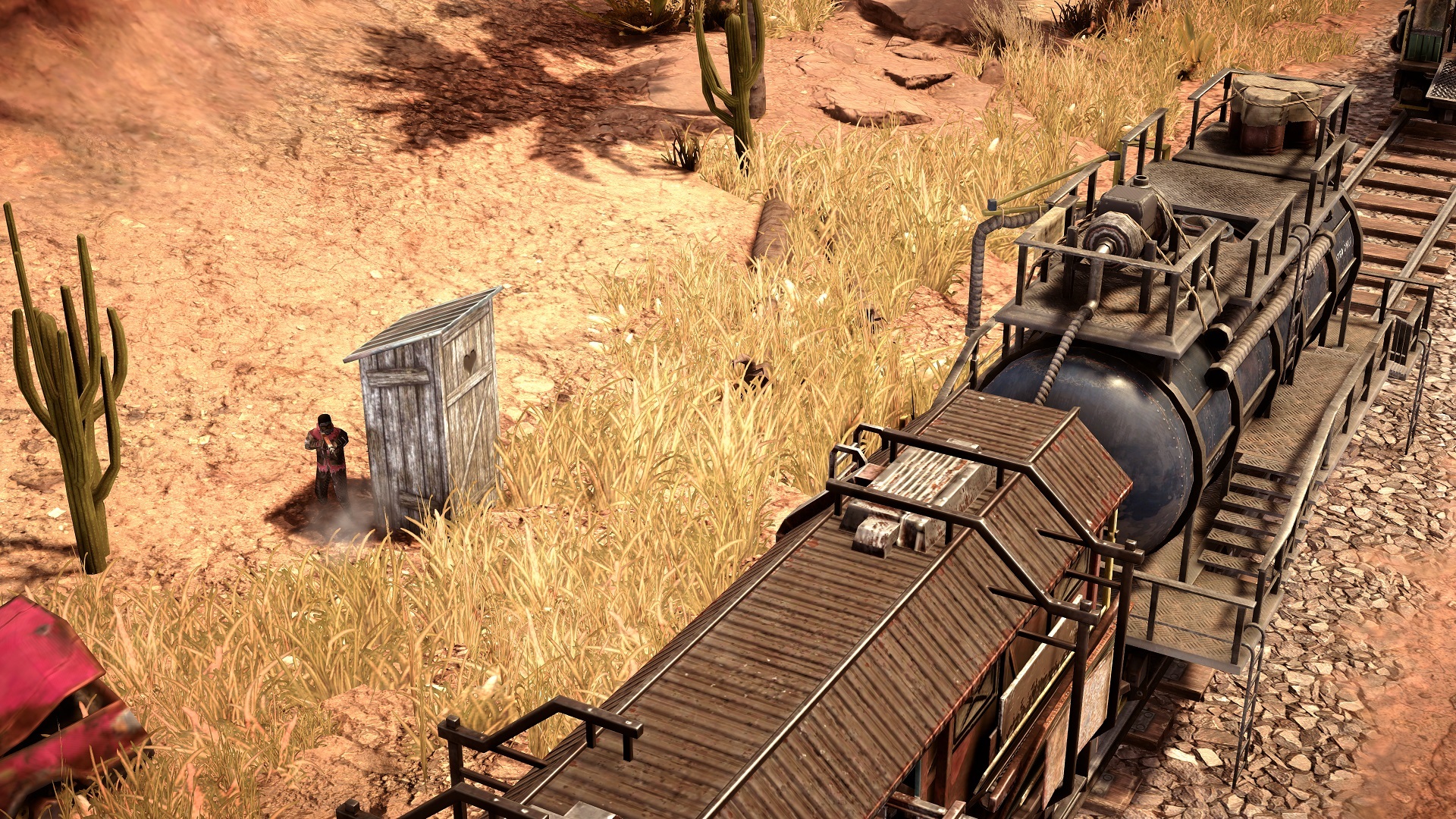 That's it for now. See you soon by the time our next teaser news drops! So, stay tuned - and most importantly - stay healthy!

-Your Teams at Assemble Entertainment & Gentlymad Studios-