Hello DASHers! Build 2000 pacth 03 is live on the test branch! Early Access is getting even closer and here we are once again showing off the new store design and trailer. Welcome to the next level of DASH development!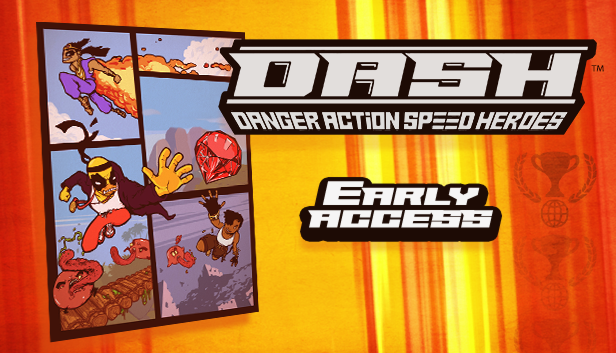 ---
Tell your speedrunning and level making friends (or yourself) to join our Discord if they want to be part of the test team (only a couple of weeks left)! (Steam; Windows & Linux) Check out the official website

---
NEW POLISHED TEASER:
Build 2000 patch 03 (live on test branch!)
Fixes & Implementations:
(visit on Steam and wishlist here)
♪ Fixed music error: when selecting hero from pause menu the music stopped.
♪ Fixed music error: on Fridays the Editor's Theme wasn't playing (there's a theme for every day in the week)
Backgrounds are dynamic in Level Menu (relative to which tileset and bg you are selecting)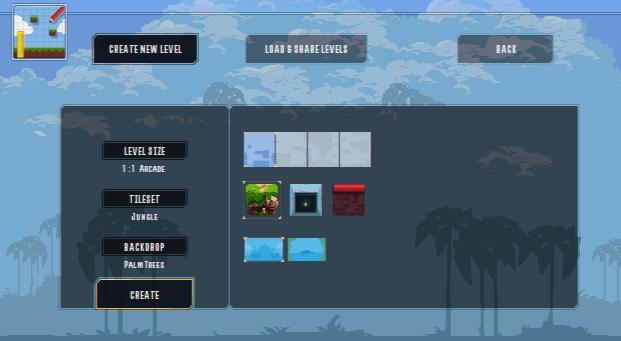 Polished Level Menu
Polished Hero Menu (new hero stats graphics to give a more solid impression of their stats)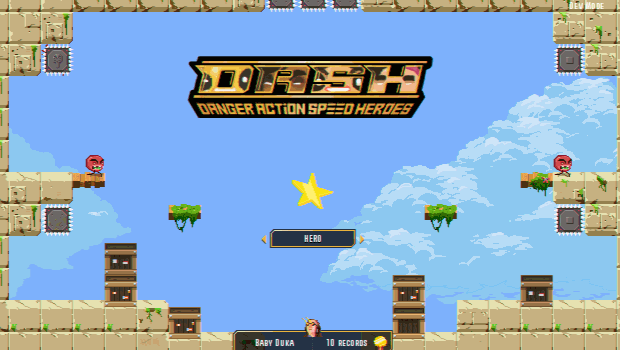 Corrected more fonts (only three fonts are in the game now - more clear design)
New splash screen with music to set the mood! Different sprite/illustration relative to week day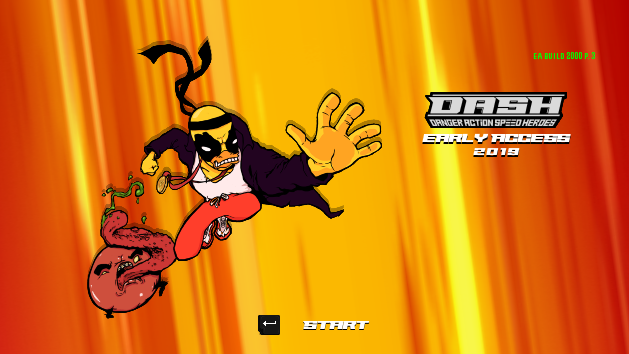 (green text only for devs debuggin - otherwise super awesome with new music and graphics!)
Changed diamond color to be relative to which hero is running (each hero has their own diamond)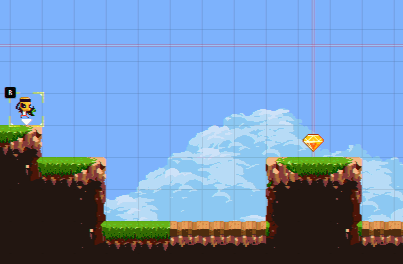 Implemented new "Exploration Mode" in Filters in Play Menu: explore levels you haven't played
Added comment option in DASH World - when viewing and editing lists you're now able to rename them and add a description which will appear in the game.
Polished Play Menu: now more enticement for players to visit DASH World (remember there is also a share function in DASH World where you can share your lists with other users!!) If you're not logged in and can see the World List section then launch from the Play Menu in game by pressing SPACE/Y/TRIANGLE.

Polished Main Menu
More random levels in the box as Main Menu backgrounds (dynamic)
Fixed issues with calling server multiple times. Server functions and workflow now as tight as ever. Super little to none load time + super tight data delivery/fetch! Even on an old school modem you should not experience any real delay or lag between levels. Also fixed error when choosing next or previous where game would call per step player was pressing button, allowing multiple calls to happen. Now fixed to only call once.
Rating ♥♥♥♥♥ is showing on DASH World!! Have a look at how your creations are doing.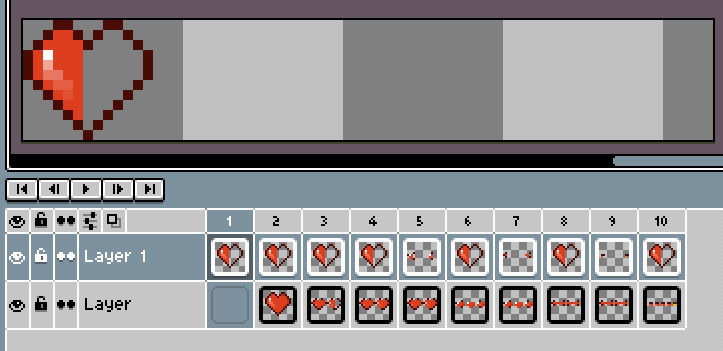 (Getting the hearts ready for showing rating in game next week!)
Polished Rate Options icons in game
Polished Save As text box and instructions to take good screenshot
Discord emotes all updated to fit the new design!
Cool idle animations in Hero Menu (only for Duffie and Raider for now. Rest is coming)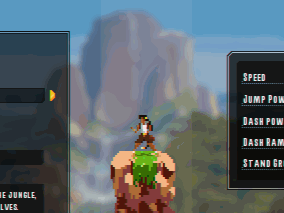 And btw... Concerned is back!!!!
---
- The DASH Team