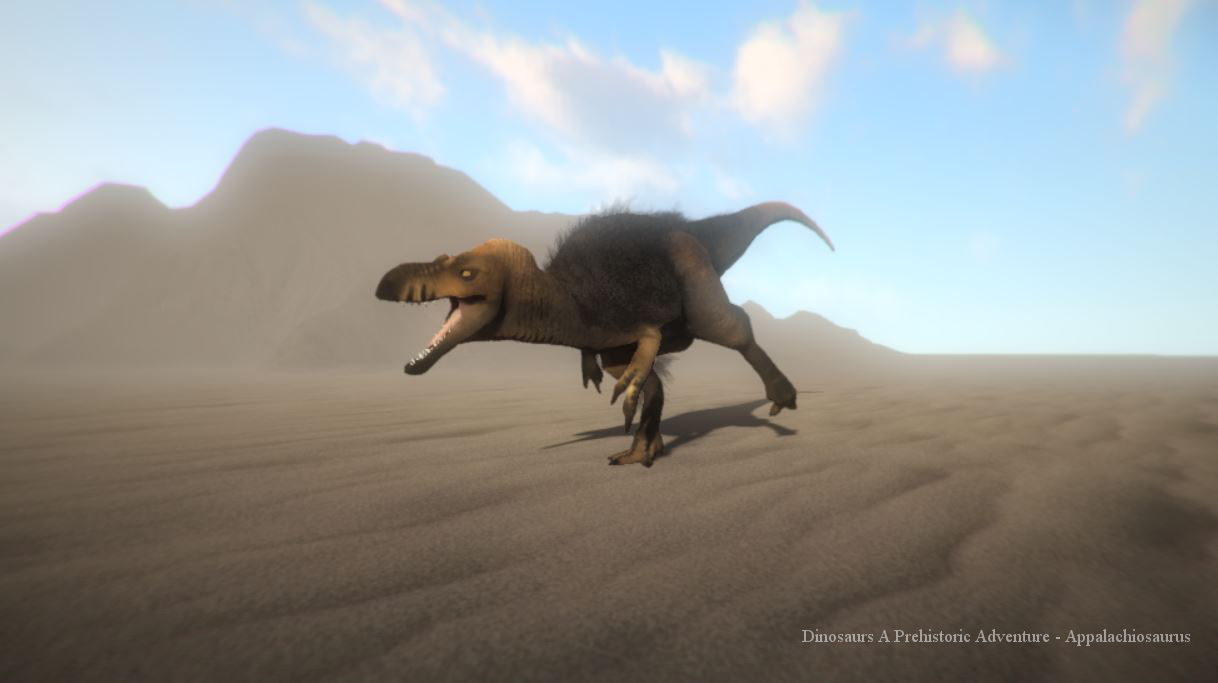 This image is taken directly from the Unity 5 Game Engine. We've been making and refining this model time and time again so that it would look as good as it could be, that's why it took us this long to create this model. One of the hardest and probably the most time consuming aspect during the creation of this model is the feathers, the reason for this is that we wanted the feathers to look realistic with at the same time, we wanted it to be really optimized otherwise we can't use it in the game. As we all know, tyrannosaurs tend to have some form of feathers, therefore, in order to give a more accurate representation, the placement of feathers for this model is necessary. Thankfully after a lot of discussions, research, tweaks, and adjustments both in our modeling program and Unity, we're able to pull this off. Also, to give a better picture, here's a side by side comparison between our old and new Appalachiosaurus: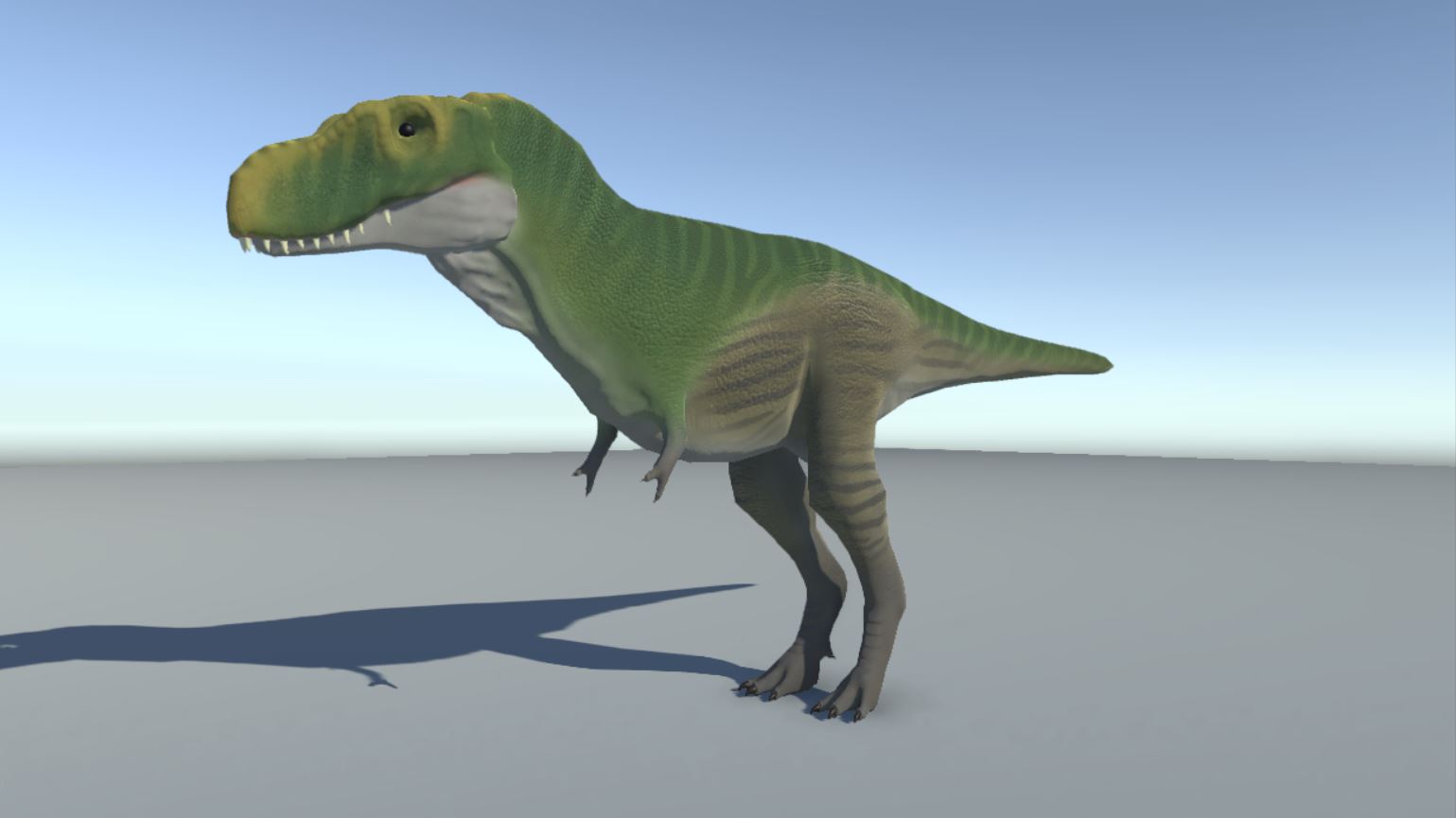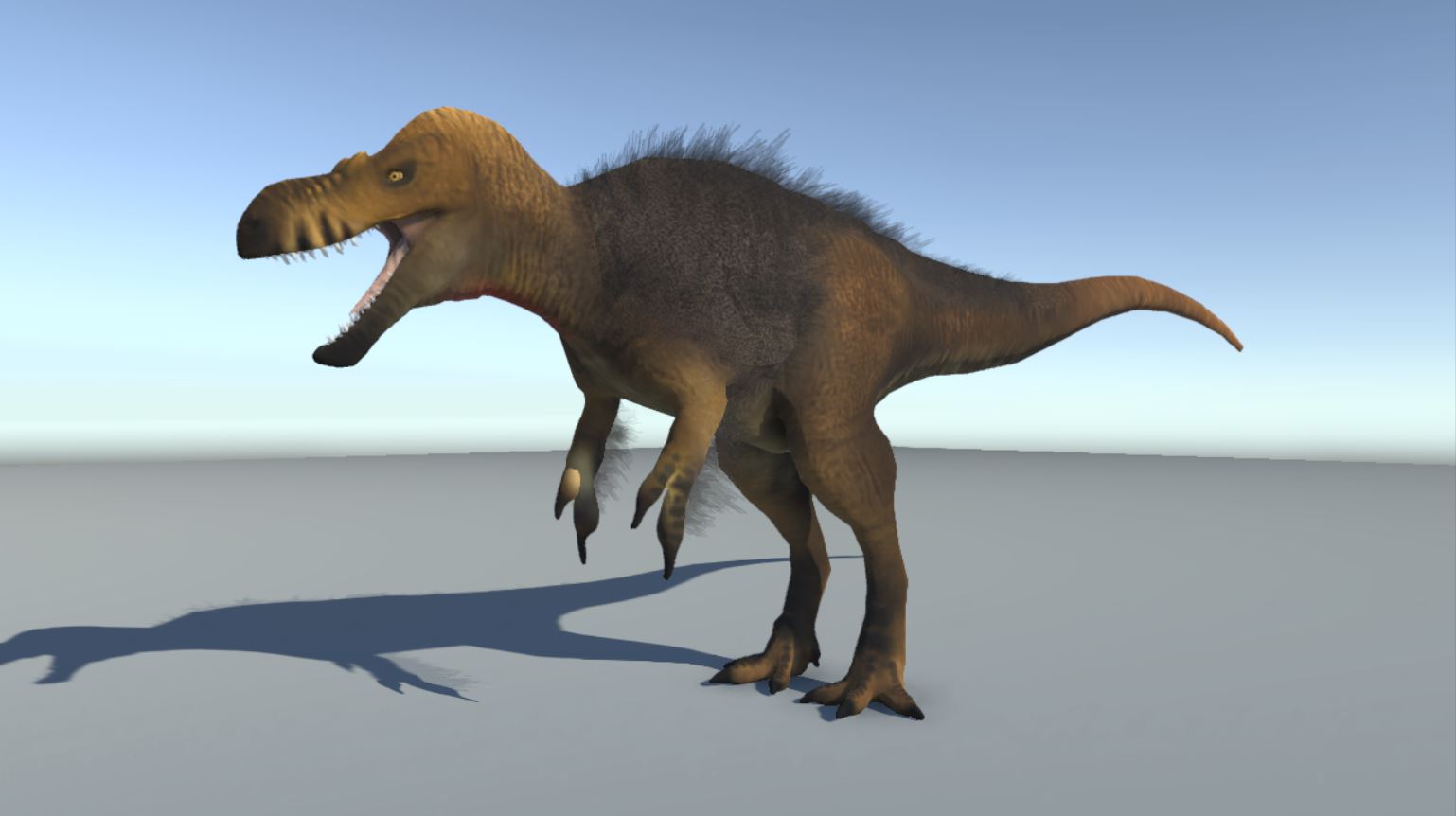 These images above illustrate a comparison between the previous version of our Appalachiosaurus (Left) and the current version of our Appalachiosaurus (Right).
We hope that this side by side comparison would give a solid idea on where we're taking this game forward. The Appalachiosaurus would be the first playable dinosaur in the game. More updates coming soon!
Credits:
This model was created by our talented modeler Siaka, and was posed and rendered by M. Zilvan Bey (Myself).