Dear Paleontologists!
If you can't wait to dig up Dino fossils and build your own museum, you can try out a free demo version of Dinosaur Fossil Hunter during the Steam Game Festival: June 16th - 22nd.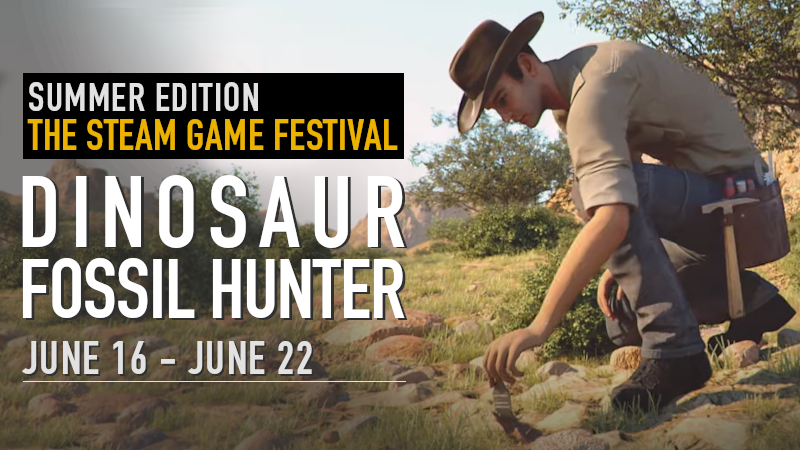 The Steam Game Festival is the perfect event for presenting the demo version to the large community and gathering valuable feedback as well as suggestions and ideas. During the event, you can expect livestreams and chat with developers. We will give you more details in a few days, so stay tuned and have fun playing our demo! Hurry up and start digging!

About the demo version:

Dinosaur Fossil Hunter Demo tells a story about young Paleontology enthusiast and his passionate pursuit of success and self-determination. It presents the main mechanics that will be in the game, but slightly changed for the demo version's sake.

The main mechanics in the full version will be more improved and dependable on many factors, such as dinosaurs' size, location, other vehicles, additional obstacles, etc. Still, the core loop, which is excavation, transportation, fossil preparation, collecting fossils, skeleton assembly, and designing the exhibition, is maintained in the demo version.
How to download a demo?
You can download the demo from Dinosaur Fossil Hunter steam store page. The demo version will not be updated unless critical bugs will occur. If you encounter any issues, please contact us on our Discord server.
After the event, we will release an improved, free to play version - Dinosaur Fossil Hunter: Prologue. More information about the prologue version and the development roadmap will follow soon. Remember to add the Prologue to your Wishlists.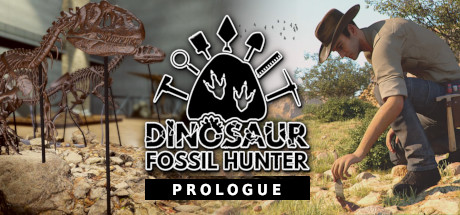 Stay tuned for upcoming events! Feel free to visit our Social Media channels, and spread a word about Dinosaur Fossil Hunter to more people interested in the topic of digital paleontology.
Play the demo and have fun!
Dinosaur Fossil Hunter Team