We are poking our heads from beneath the development crunched sands to share what has been going on in the last few days.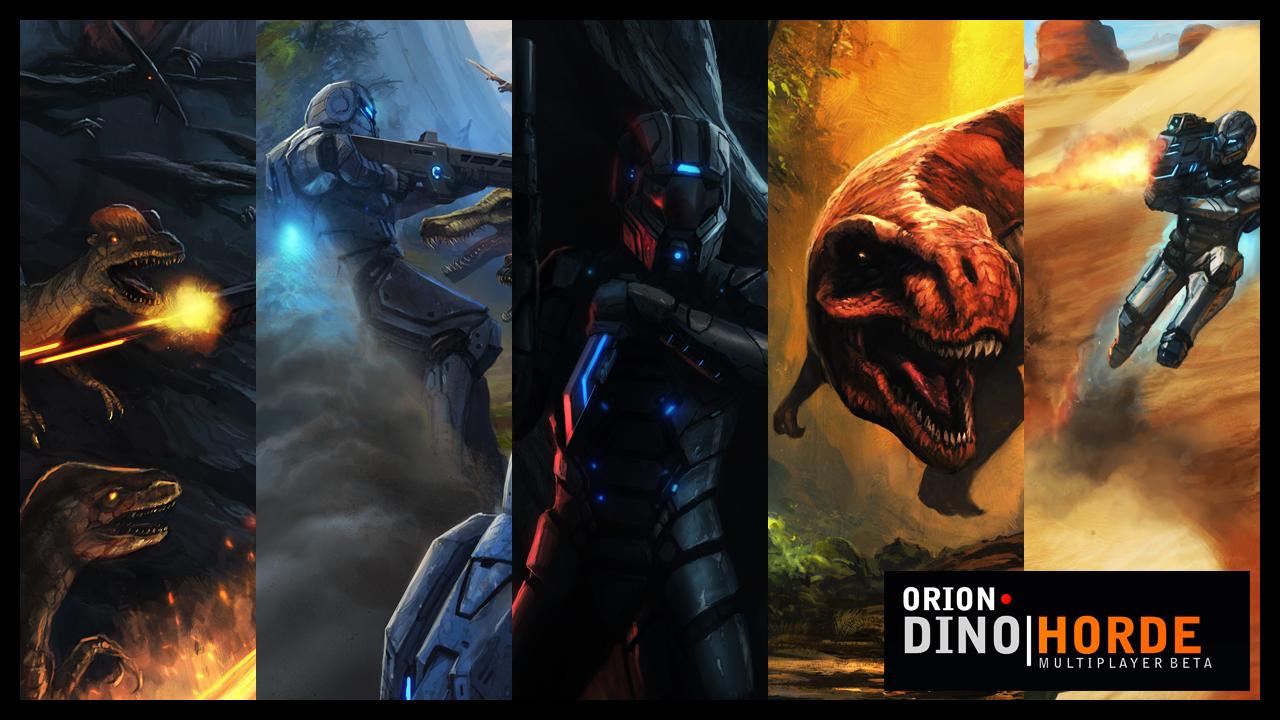 MULTIPLAYER BETA - IT HAS BEGUN!
We launched the first wave of Beta Testers for the 'ORION: Dino Horde' Multiplayer Beta. It has gone extremely great and we couldn't be more happy with it's performance.
BUGS HAVE BEEN STOMPED!
It was also a great start as we found a few more additional bugs which were all relatively minor. These will be squashed in time for Wave 2. You can read bug notes and change-logs here.
MULTIPLAYER BETA STREAMS
Here are a few of our official beta match captures. Each showing off different aspects of the game. Enjoy!
STREAM 1 - Mission Objectives, Mechs

STREAM 2 - Dino Swarms

STREAM 3 - Dino Swarms [2]

STREAM 4 - Mission Objectives, T-Rex Battle, Buggy Combat

STREAM 5 - Teammate Revival, Gibs

STREAM 6 - Spectator, Game Over

STREAM 7 - Wave 10, Tanks, Super-Easy Mode

STREAM 8 - Ninja Game Mode (PvP)

MULTIPLAYER BETA SIGN-UPS
If you haven't yet registered for the Multiplayer Beta, make sure to do so. The only requirements are that you need to have a copy of 'ORION: Dino Beatdown' (via Steam) and a computer capable of running it.
You can sign up for the Multiplayer Beta here.