Hello everyone!
We have been hard at work this week and will be able to show you some good progress!
To start off, our artist was able to finish the model for Dina! With a handy model sheet and after some hours working on it here is what came out: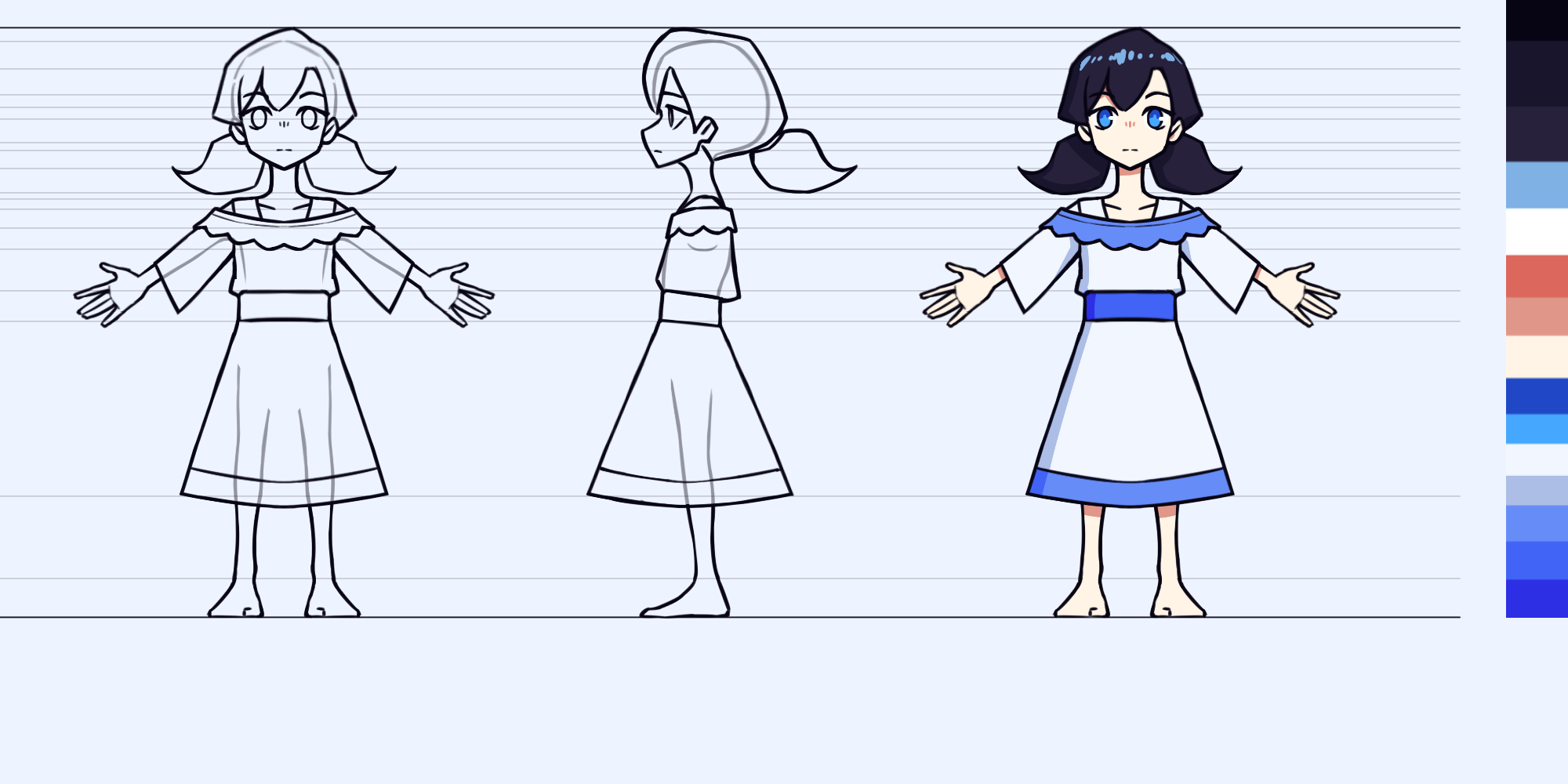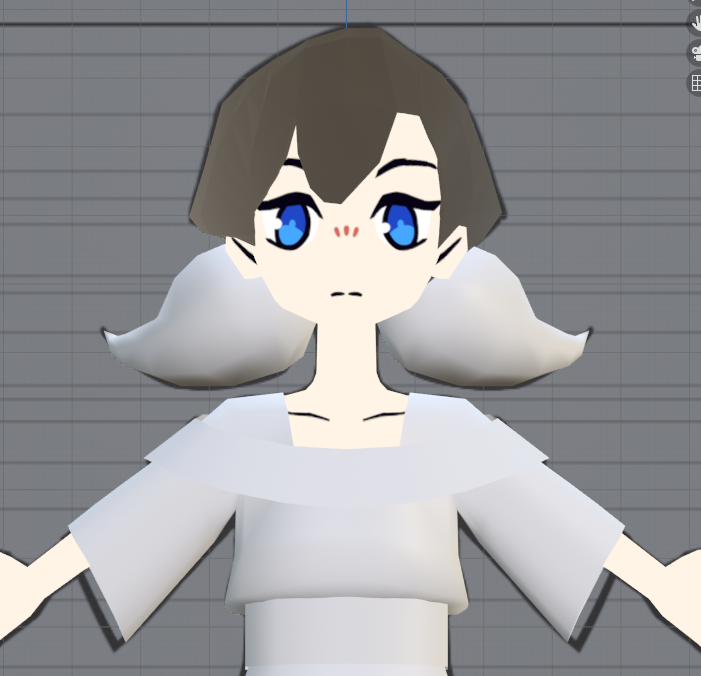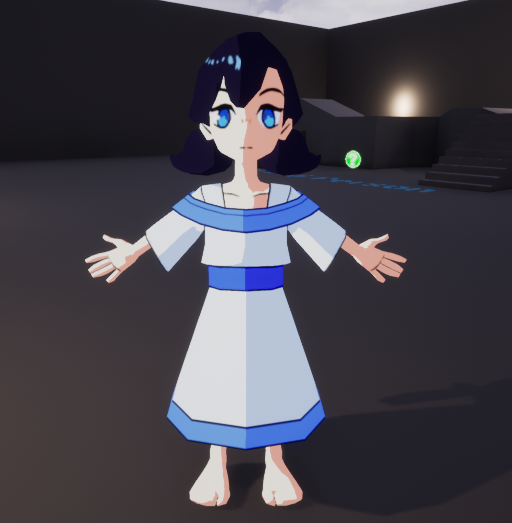 As you can see we even already implemented it in Unreal Engine and you can expect more about her animations in the coming weeks!
Along with this we now also have the initial planning of the level design to show you as well as a flowchart explaining what the gameplay will look like: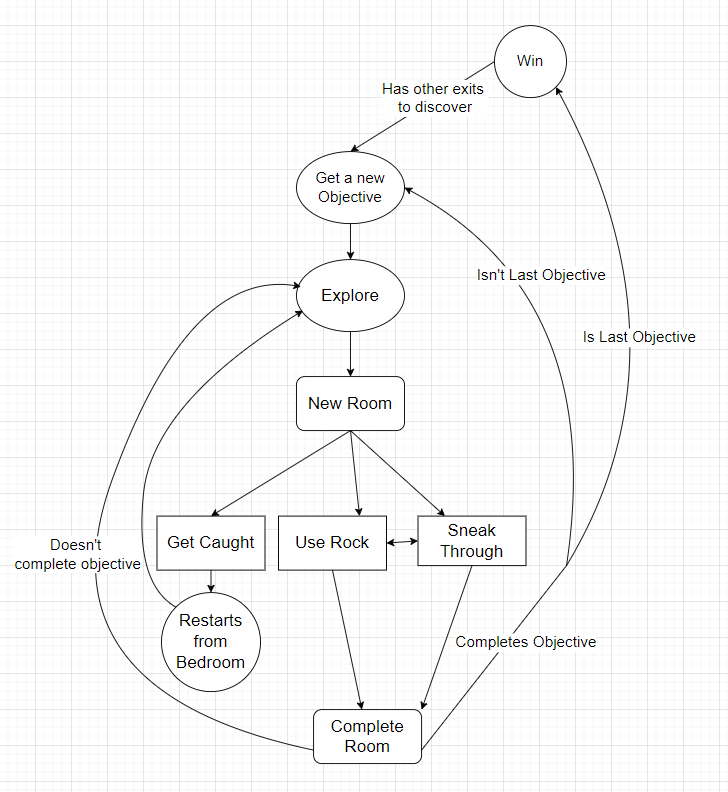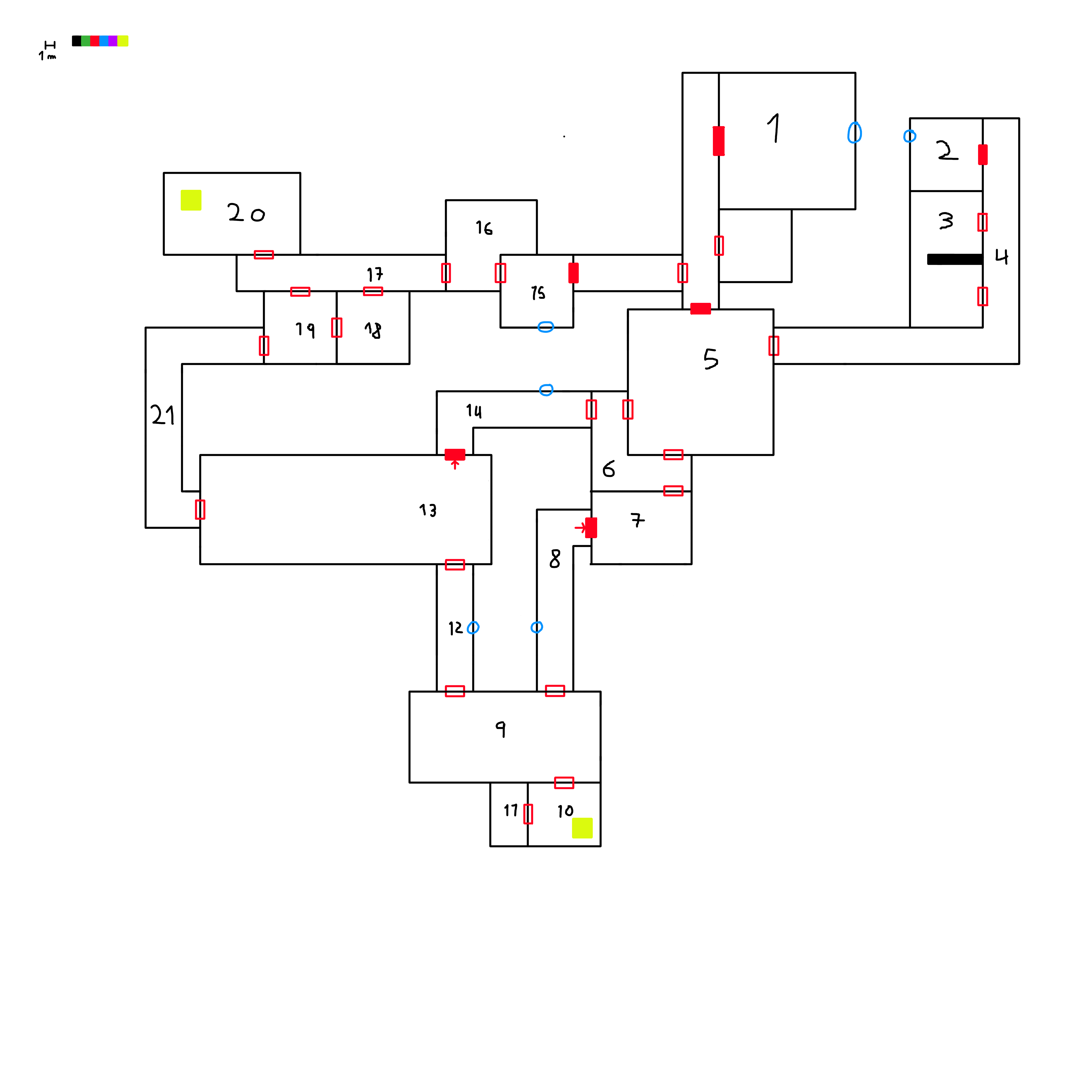 We wanted the player too feel a sense of freedom and have map that is fun to traverse. You can expect changes to this as we experiment and decide what is best!
Lastly, we want to leave you with a gif of the implementation of the starting zone in Unreal Engine. It is still in it's infancy but it can give you a sense of what it's going to look like!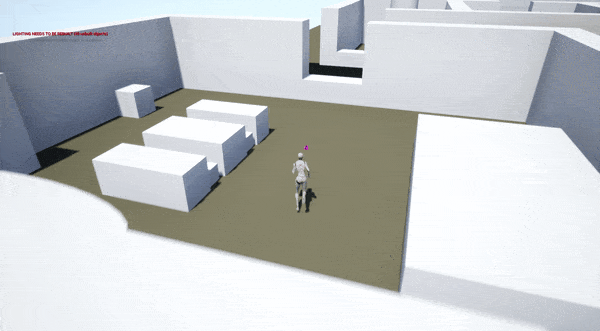 See you all next week with more news about the game!