Hello people of the internet, i have been workin on my game, Dimentionalz, its an original 2D, Pseudo-RPG, Sandbox, Tile Based, Survival & Fantasy game. Before explaining, i should say that the game is still on Alpha, so maybe there are some errors or unimplemented functions.
I have been working on the game by months and i published the alpha 0.0.4, 0.0.5, 0.0.6 and 0.0.7 pre-1. I would apreciate that you take a look to the game and say me your criticals (if possible, constructive criticals) to help me to improve my game and make it better for the players, suggestions are also allowed, both in the comment sections or private messages.
The game will have its own game mechanics and different crafting system that i have planned. Some of these are the Astral workbench, Astral fusion, Astral infusion, Arcane trading, Alchemy, Auras, Aura depending world generation and some various mechanics.
Some images about my game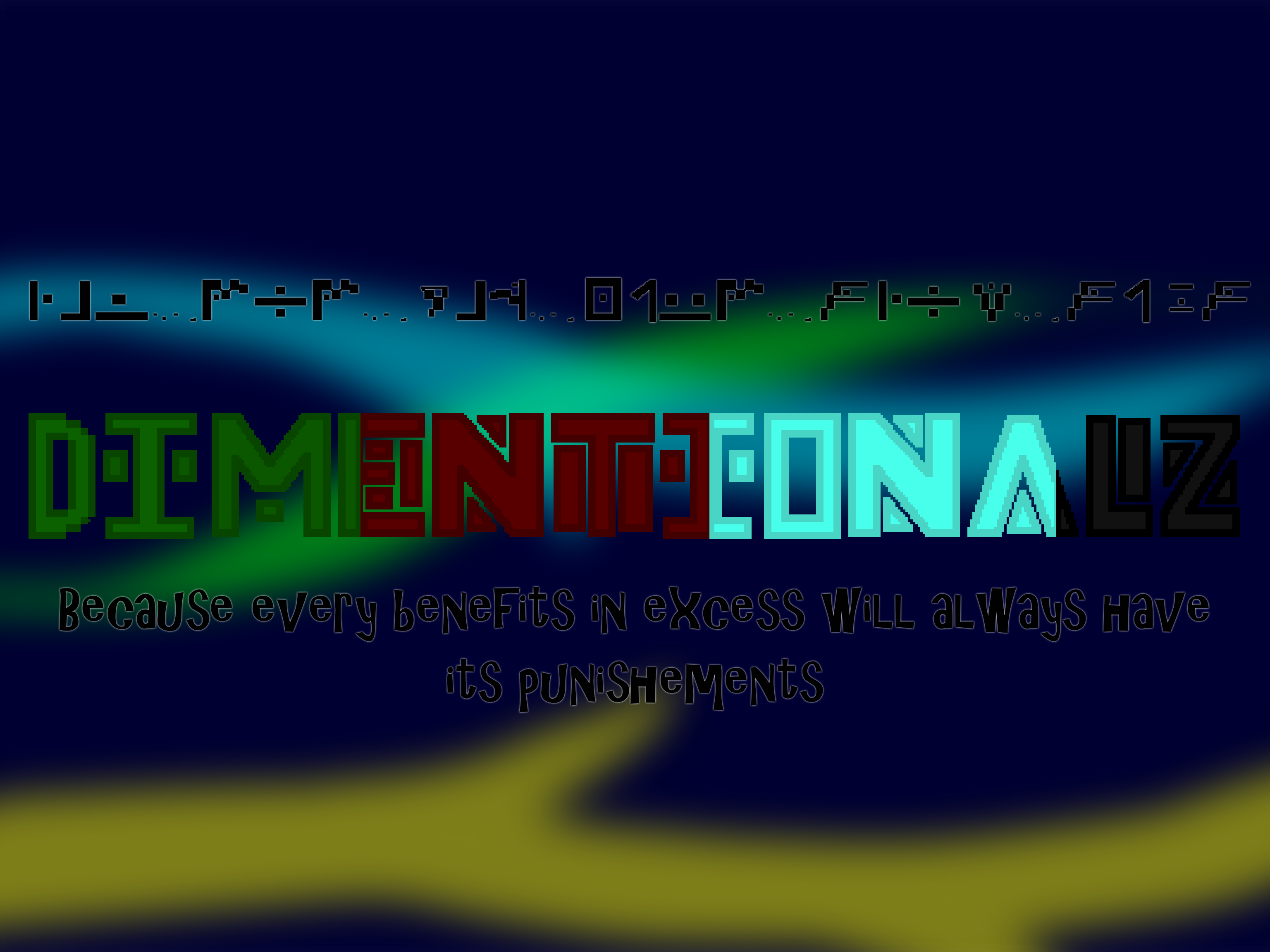 The dimentionalz logo.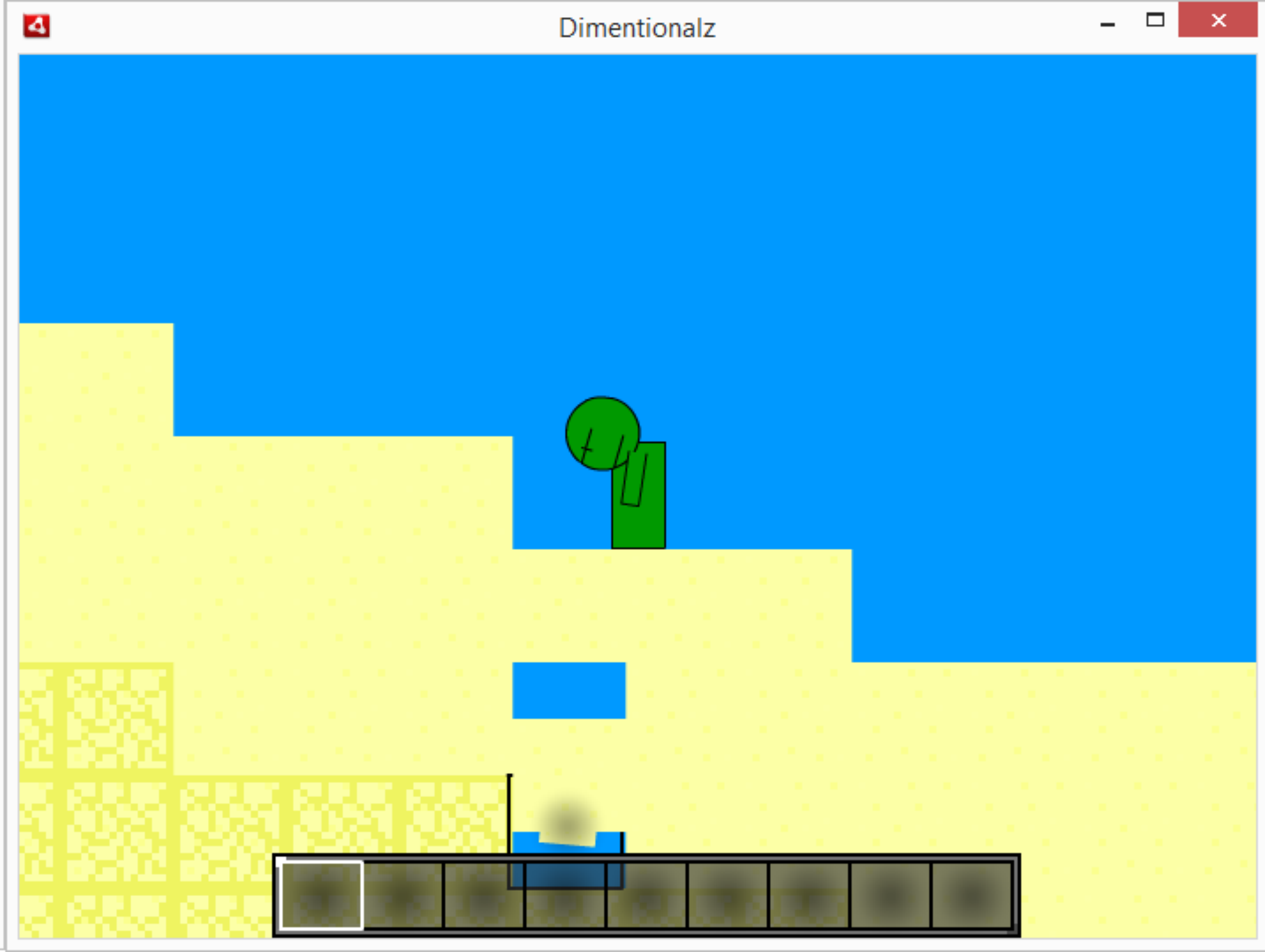 A desert biome. There is not stone, all stone is replaced by sandstone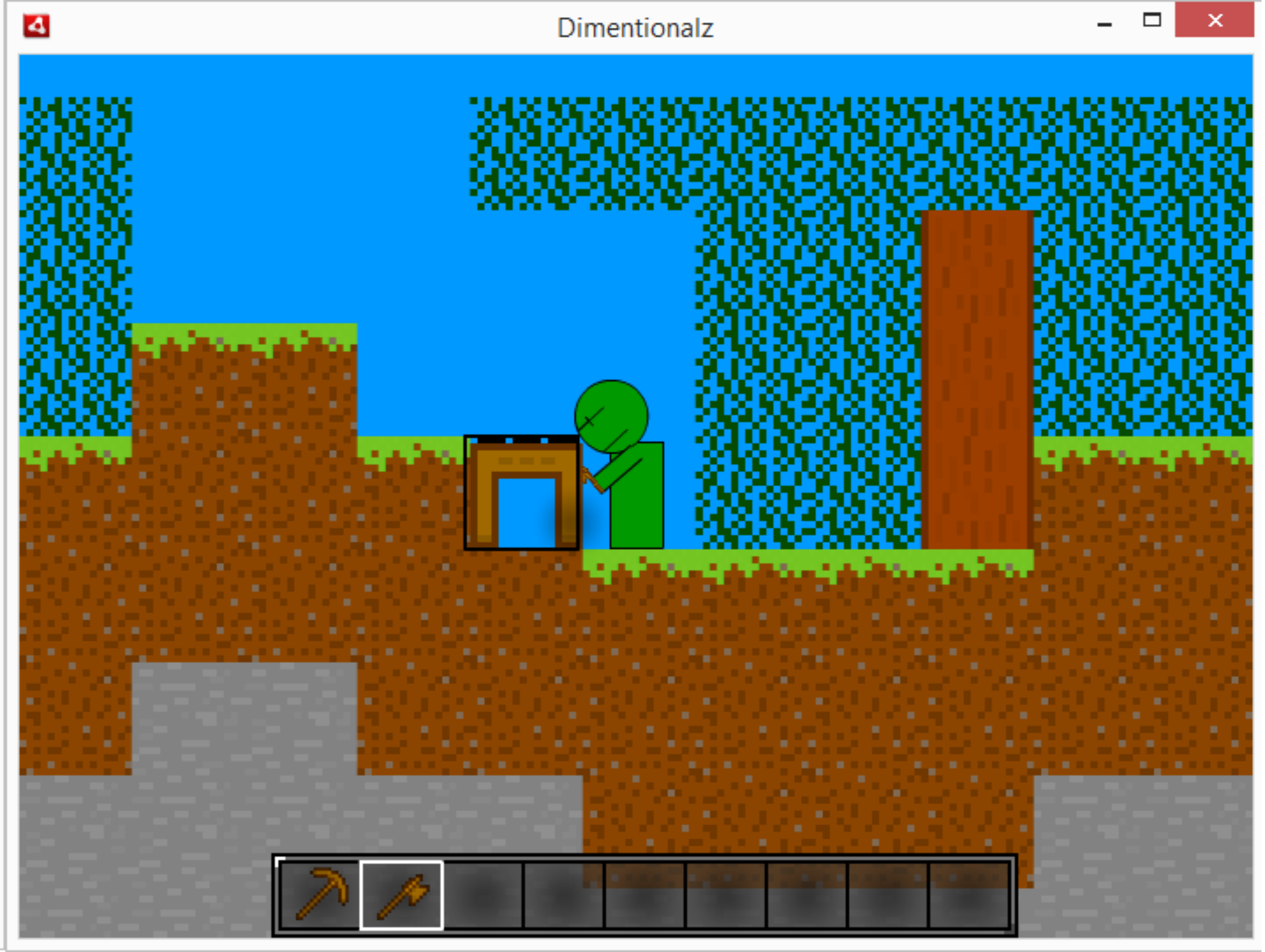 Me after crafting a pickaxe and an axe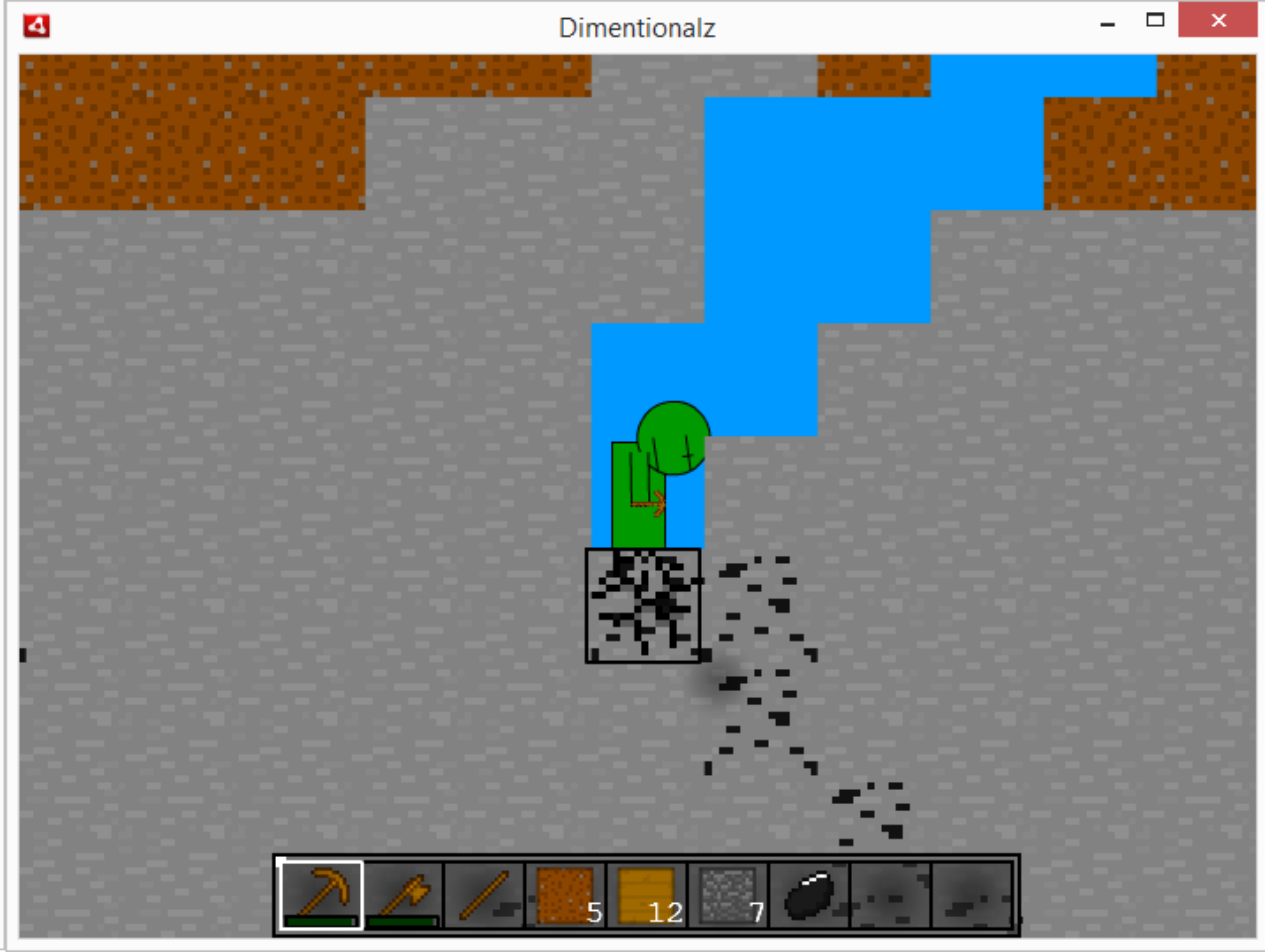 Me mining coal with a wooden pickaxe.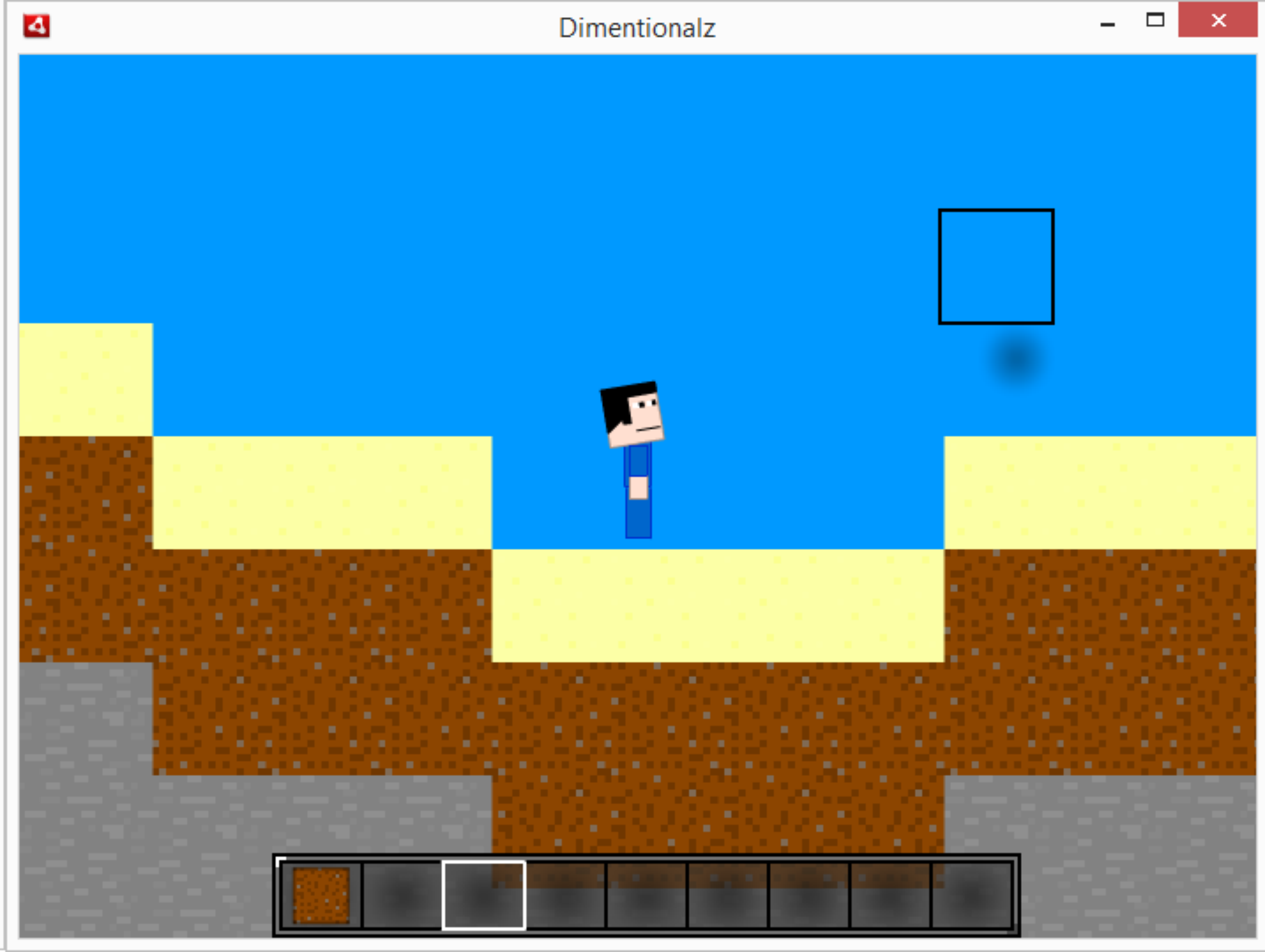 The new player's design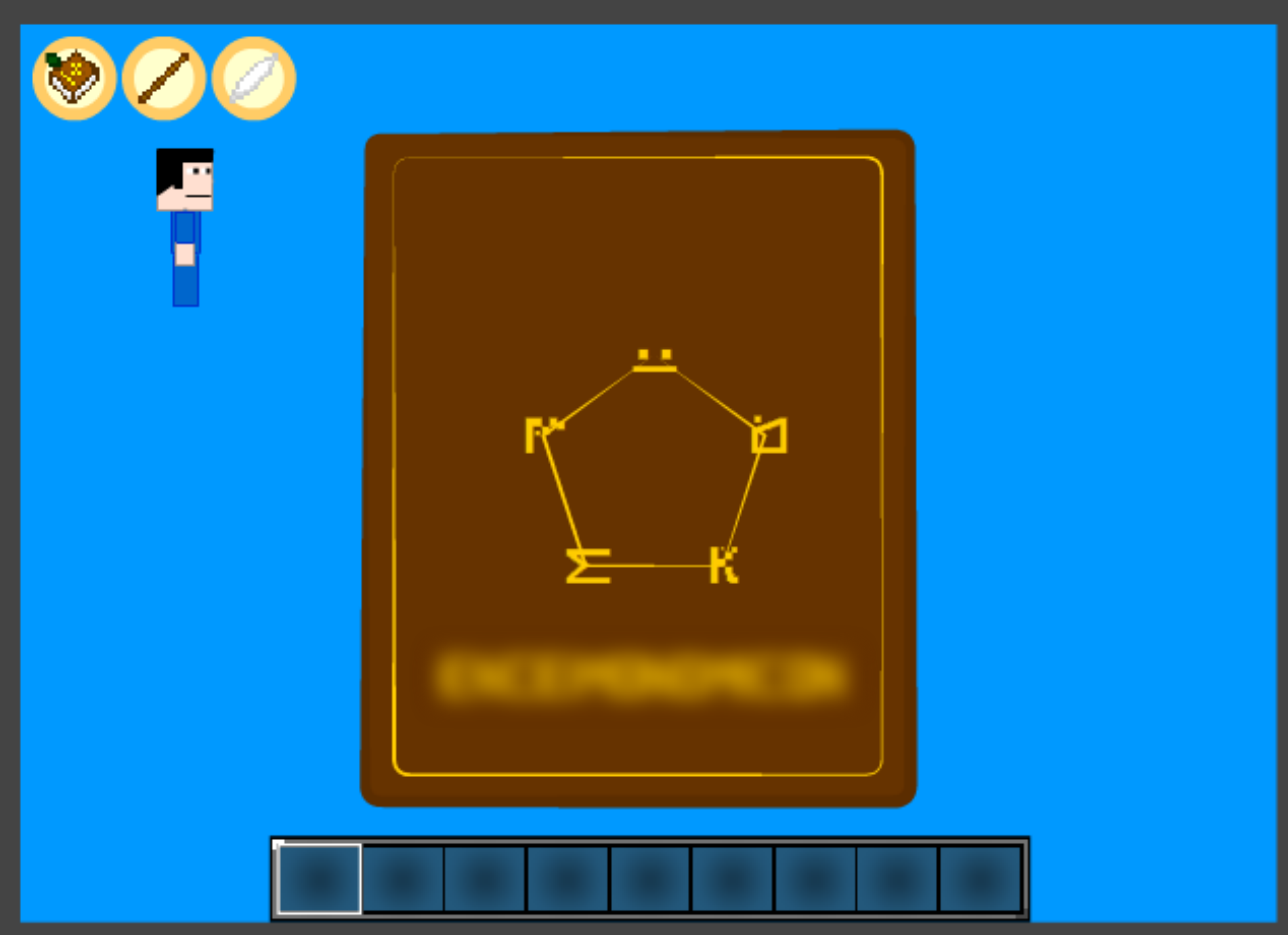 The Enceimonomcon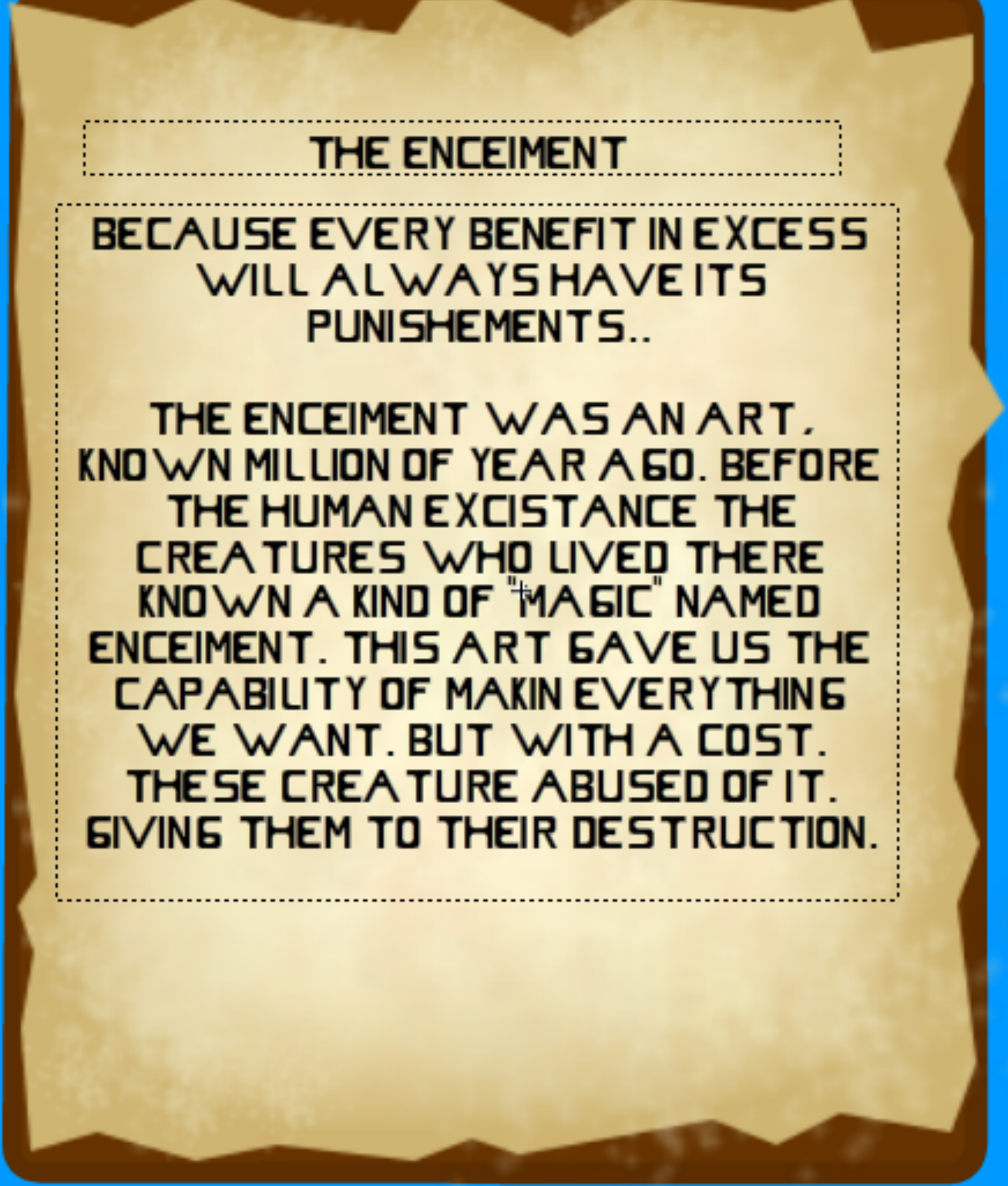 The Enceimonomicon opened
The game can look like another games, this is because this is still on Alpha. As said before, maybe there are unimplemented functions. Hope you like the game. Thanks for reading. Peace out.