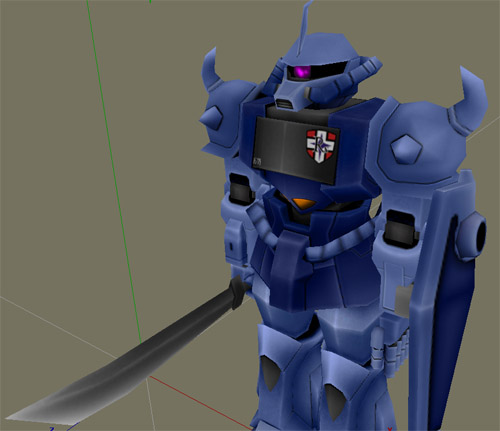 Click for larger image.
I know people probably have been wondering, where is the smoth and where are my darn updates.
Fact of the matter is I went on vacation and was playing airsoft on the weekend prior. I might get around to posting shots of that some time on my profile. More importantly, many new models have been done but I want to hold them as a surprise so I am holding back on model shots until release. The reason is that I have to let you guys have something to look forward to.
As you can see... he he yeah I said it again. Anyway, Here is ramba ral. I love the model and yes, the waist cables are getting reworked. It is late and I have to get to work in the morning.
---
IMPORTANT ERROR NOTICE!
---
So some of you have reported an error to me:
'GUNDAM_Installer_version.sd7' is not a valid map/mod it may be corrupted, try to redownload it.
Some people reported the error and never got back to me and let me know if what I told them fixes the issue. So it was not until recently that I was able to find out what is going on over there on your machines.
You do not run the gundam file itself, the gundam file is just the game package. Spring is the program to run the gundam file. The only thing you need to do with the gundam file is place it in the "mods" directory.
---
You can run gundam one of two ways:
spring.exe
- if you want to sandbox(test build stuff)
tasclient.exe
-Join us online and launch a multiplayer game by starting and choosing the battle button.
This "error" has a sticky addressing it on the gundam forums for anyone who knows they exist. However, since I have not been very open about the location... THE GUNDAM FORUMS!
Now you know and you can come an chat about gundam, how much I suck etc. More importantly you guys will be able to see many, many, many shots of the progress being made and see how the models are done!
---
IMPORTANT!
---
I noticed a few things I could quick fix. I uploaded 1.11f5, if you still have errors please leave me some feedback.