Introduction
Greetings people! Last week we shared our early level design process with you, and today we have some further development into the tongue mechanic present in Diana's Lyre.
Let's begin, shall we?
Basics
Firstly, we've created boundaries for the tongue and changed it so it has different speeds when it shoots out, and when it returns to the PC. We've also implemented a state system so the engine knows which state the tongue is currently on.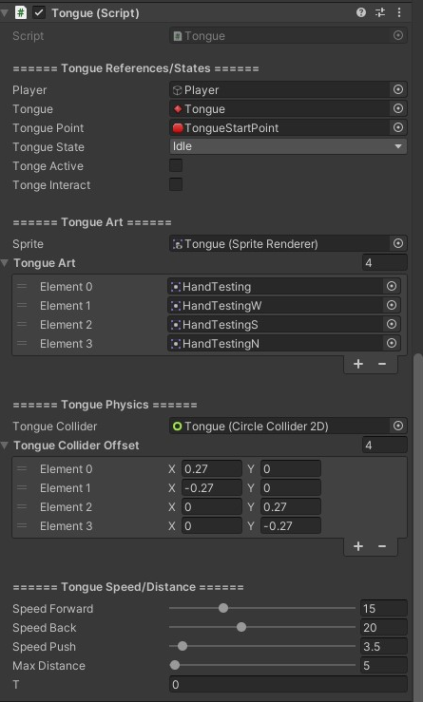 On top of this, we created a "tongue controller" system that allows you to change different parameters, such as the current state, speed, distance, boundaries, as well as the sprite associated to each state, without having to touch the initial code, allowing for more efficient testing and tweaking of this core mechanic.
Here you can see the abilities that the tongue has: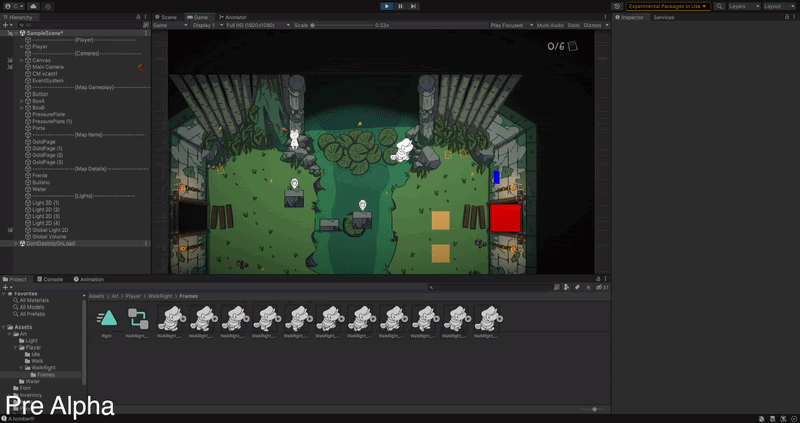 The ability to pick up items.
The ability to press buttons.
The ability to move rocks and use them to activate pressure plates.
Light
Alongside this mechanic update, we're experimenting with some subtle visual special effects - an animated glow around the torches, to emphasize the fire and add some ambiance to the level.
Conclusion
For this sixth week, we showed you some of the improvements made to Diana's Lyre's main mechanic! Hopefully, Diana's Lyre will be released in June 2022!
And for those who are fans of animation, stay tuned for next week as we have some exciting progress to share!
We hope you have a great day, and until then, see ya!