I've been working on the dialog for Prisonscape for a while now. I think being a non-native speaker is both a good and a bad thing – I can write basic dialog that is easy to understand but the language I write might not be rich enough for native speakers. I don't think that this is a problem, though. For example, in classic games such as Final Fantasy 7 or Chrono Trigger the dialog is very simple, but the stories are extremely interesting.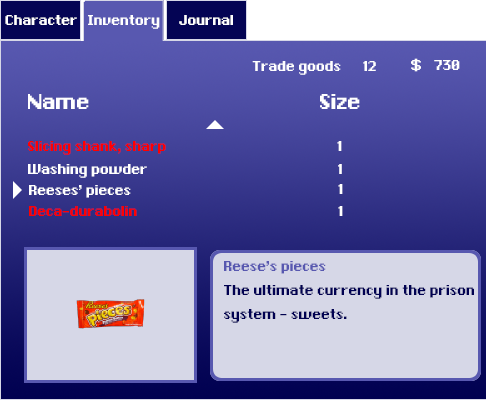 The thing about writing prison dialogue is that that most people inside have ulterior motives and you really don't know who to trust. This also makes the job (=quest) system more interesting because it is impossible to know if the NPCs are there to help you or trying to benefit from you. Hopefully this can be used to create a sense of paranoia in the player.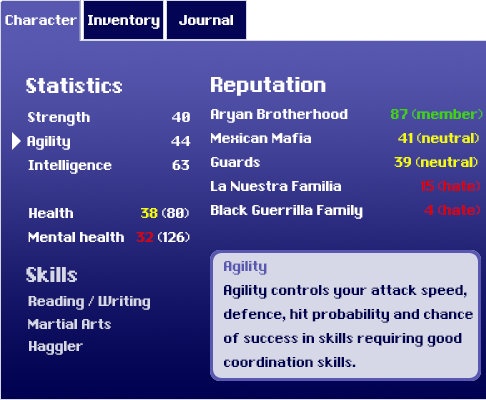 We also have quests in Prisonscape, although we call them jobs in the game. Doing jobs is the most efficient way to get resources and benefits. Job difficulty will be varying from easy to hard and the rewards are given accordingly. Some jobs can require you to be intelligent or strong enough before you can start them and many of them also have time limits. It is impossible to do all the jobs in one game, because you won't be able to raise all of your key stats high enough before the time limit kicks in. Also there are jobs where you have to pick sides based on personal moral choices (kill the rapist for a lousy reward or kill the victim for a great reward?).