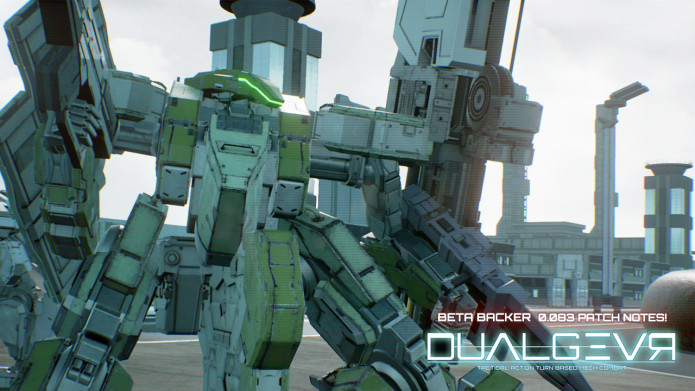 Hi pilots!
From the past 17th June after the update of Beta Backer. We start working to put some amount of fixing on this Beta version immediately but, still no info provided. This current version is 0.0834 and we are ready to take a place with 0.080-0.083 Patch Notes, Let's checking how was changed!
We've deployed the first Beta build with semi-working of Mouse/Keyboard Support, around 50-60% functional. To unleash more potential of the game, this is our first mission to bring the game smoothly run.
0.080 - 0.083 Patch Notes!
Mouse/ Keyboard support for Intermission Menu.
- Mouse/ Keyboard supported 80% for "Customization Menu".
- Dynamic rollover and clicking are working on "Unit Structuring" and "Weapon Attachment"
- Skill Setup by clicking is opened. Mouse wheel has been supported to turn around the skill wheel for slots selection.
- "Coloring Unit" supports, player can use the clicking method to customize mech color by real-time. Slide-bar dragging is open now.
- Enchanted the clicking flow on "Unit Loader" Menu, improving the method of unit selection for mission deployment.
- Changed some Keyboard mapping on header and footer to match with the latest inputs.
Mouse/ Keyboard support for Combat Gameplay.
- Basic clicking to end the character dialog is enabled.
- Bring the left click to call Turn Oder menu, Right-Click to end Unit Turn is ready.
- More fine clicking on Mission Menu. Removed the overlays clicking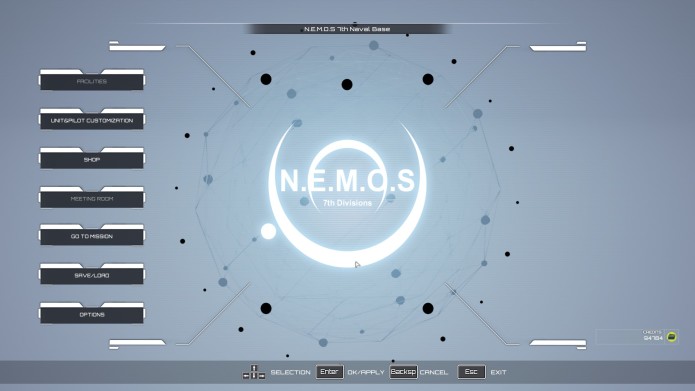 - Improved Wheel Boost. Adjust direction while boosting by mouse moving now functional, removed weird hexagon guideline, and un-expect auto snap target out. Smoother boost!
Bug Fixing List
- Solved Deadlock Stage on Mission 03! DGs AI cast some counter-attacks during the player turn is removed. Random freeze after AI attack's also.
- Removed overlay stage version 0.1's provided! Still investigating more UI overlays case but, removed "Dead Lock" is first priority.
- AI path prediction's freeze when repeating save play has been fixed! Still, happen sometime on Mission 04 Boss but, nearly successfully solved.
- Fixed remains bullet can be shoot out!
- Wrong location of Mission 03, 04 displaying on Mission Select menu were fixed.
- Wrong Weapon models displaying fixed! Still investigating more cases
- Improved inputs of "Tactical View" Easier to switch the different view tabs.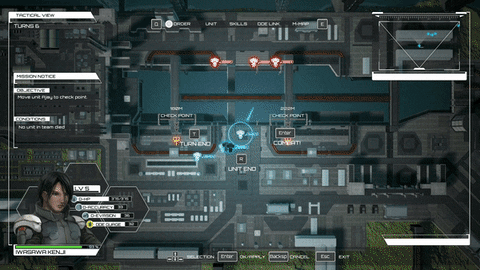 Game Balance
- Wrong Accuracy(ACC) values showing in the game's fixed(Not at all for now) The game separated the unit structure ACC and Specific Weapon ACC. Players can see both values from the Tactical View. However, these two factors will be merged when using skills to attack. Some Information about unit status still hard to see but we will improve that soon.
- Weapon auto level from the initial value to the second level upgrade's been removed. This bug showing the wrong weapon status after bought some from NEMOS Shop. Now we can see the same of their values in any information panels.
- Weapon tuning V.01's engaged!
- Mission 04( Third on Beta Backer) Changed the ATK of Cannon DG that stationary attack over the high platform.
- Improve Boss Logic for Mission 04, Darkengard Boss. Add more sense for two behavior modes, Spider and Standing. Allow players to get closer at the right time to put the right skills.
- Still Mission 04 Boss, removed last component appeared after destroyed all 6 components of that Mech Boss. Added Supply Items drop to the individual component's been destroyed.
- Status Panels in the Customization Menu beginning to showing the right information, some conflicted still displaying, but we've to finalize them soon.
- Shop Pricing fixed, differ from launch.
- Upgrade pricing effective from the based price's activated. Including with sold items, the price constraints with upgrade level right now.
Screenshots for Summary Updated!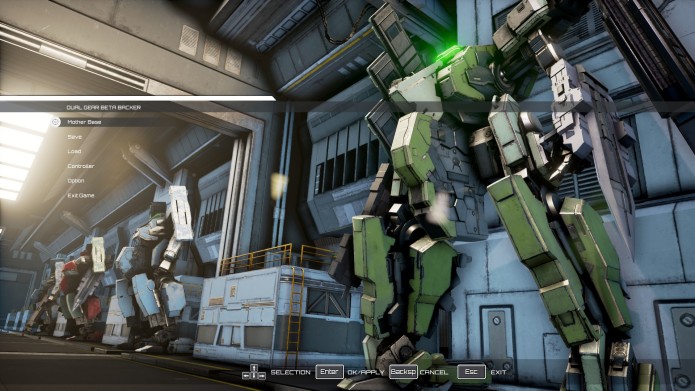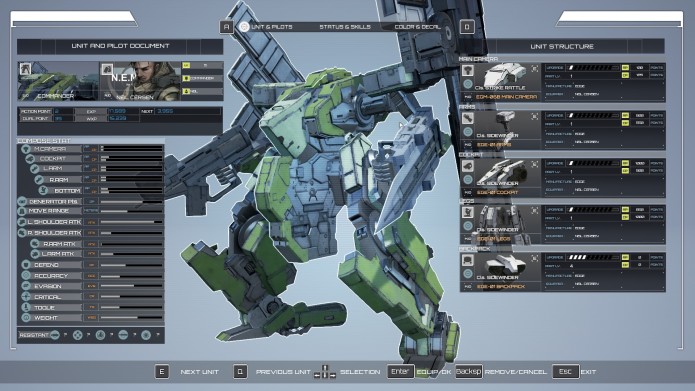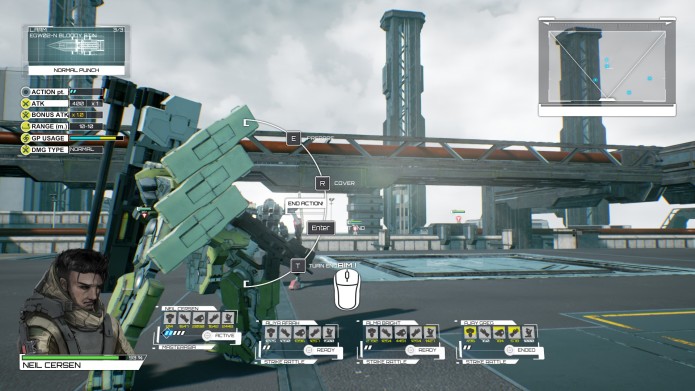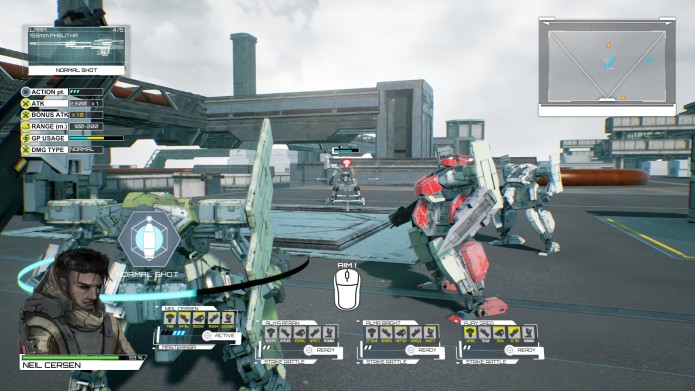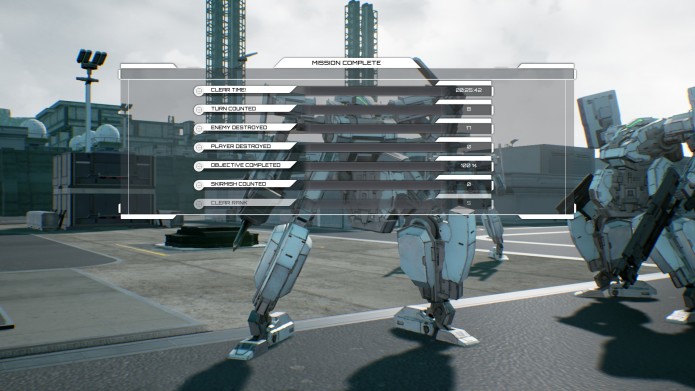 0.083 Patch Conclusions
We started to update some amount sub-patch called "HotFixed" immediately after the first ignition of the Beta Backer. Encountering with expected and unexpected issues happen all the time. However, the first major we aim for the Lock stage solving alongside by Mouse/Keyboard Support. A lot of un-precise issues still displaying. Yes, some unpolished things scattering in the game. The Improve is coming on 0.084 Patch! We're preparing to launch on STEAM EARLY ACCESS this July 2020! Announcement and New Press Kit is coming very soon!
And don't forget to join our communities!
Subscribe our Youtube Channel!