Dexta Robotics is attempting to solve one of the latent issues with VR interactivity: the lack of any kind of physical feedback when interacting with virtual objects. Though we've seen the ability to reach out, touch, and pick up things within a VR space, it doesn't actually feel like you're holding something in your hand once you do.
The HTC Vive's motion controllers feature some haptic feedback to trick your brain into thinking, for a split second, that you're actually touching something - but the effect doesn't last. This is where Dextra Robotics' device comes in. Called "Dexmo", the device is an exoskeleton glove that features motors which provide force feedback to individual fingers when opening and closing the hand.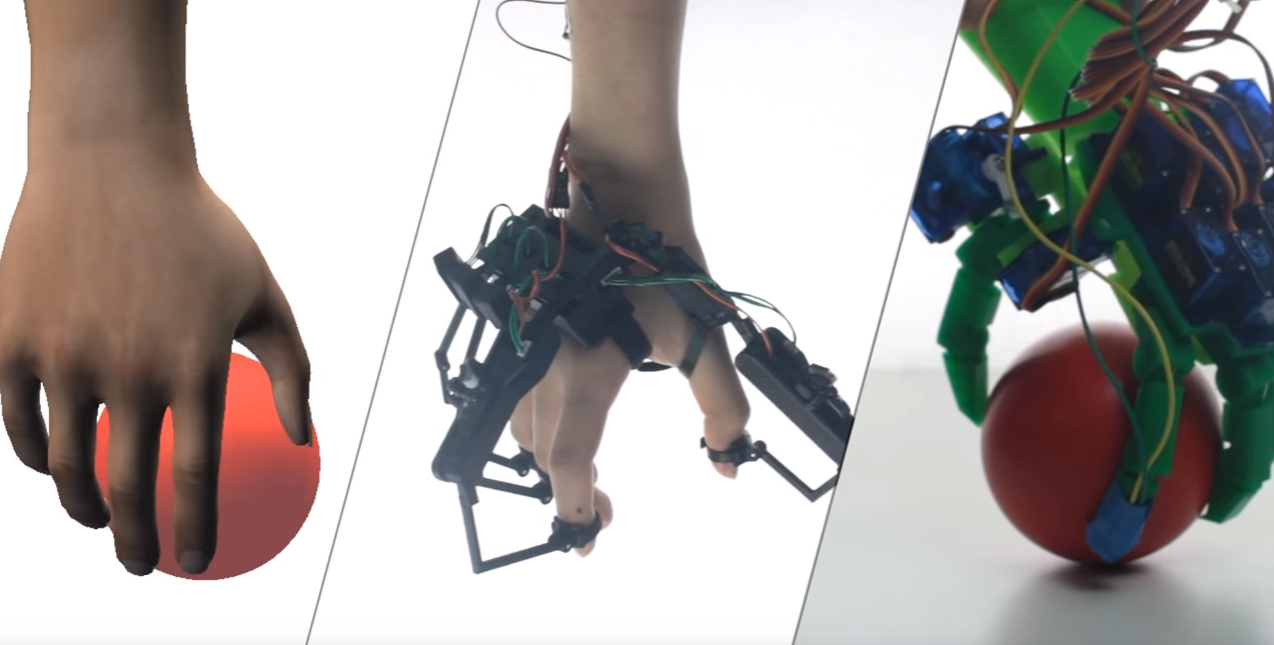 The system currently works in a binary state, in a way that either locks the fingers or allows them motion. New revisions of the hardware include plans for more analogue resistance - in other words, the simulation of "softness". As Dextra Robotics CEO Aler Gu says via Road To VR:
"We control the motor to act as a spring. The stiffness of the "spring" adjusts electronically in real-time, controlled by the application ... When inside the virtual environment, you can feel the difference between elastic and rigid virtual objects. You'll be able to hold a gun and feel a realistic 'clicky' level of resistance from the trigger. More subtly, you'll be able to pick up a virtual object and discern by touch whether it's a rubber ball or a rock."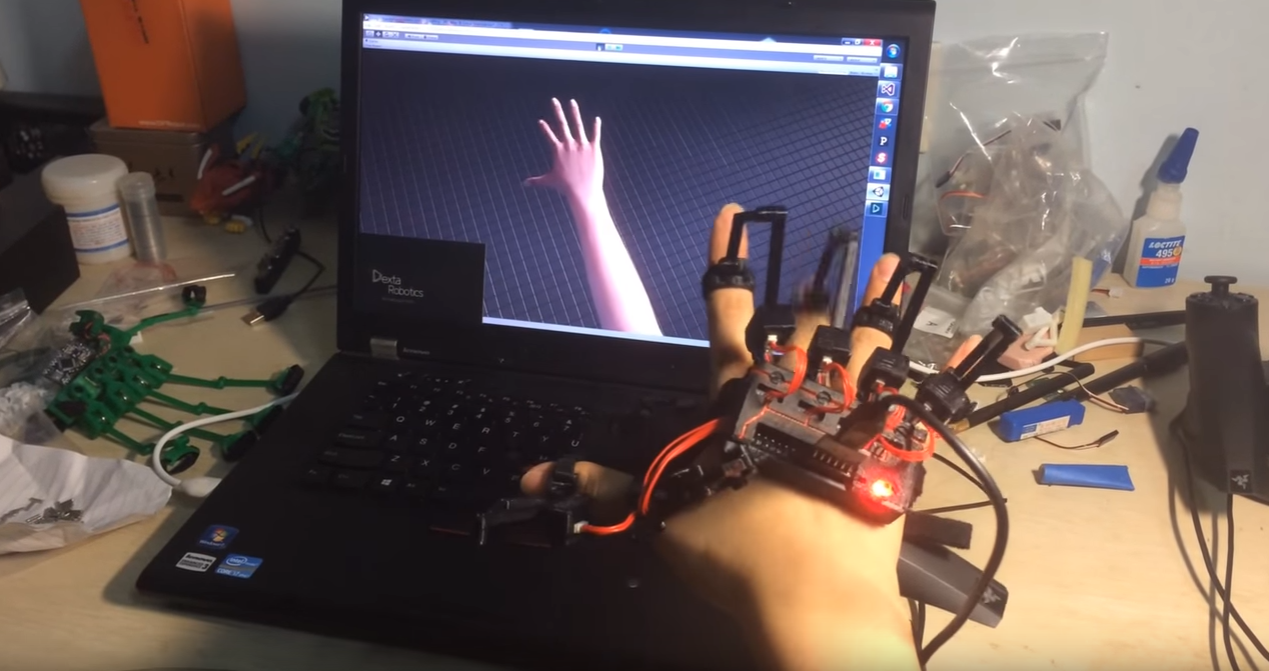 There's no word on when the Dexmo glove will be available, but it looks to be a long way from any form of consumer release. Current prototypes utilise the Oculus Rift. Still, it's an interesting glimpse at the kind of simulation that VR interactions could make use of, beyond simple motion tracking and hand recognition.