For you who follow Devmoon on stream has probably seen the progress and to show you what we mean we will have to show you a work in progress image out of our own engine: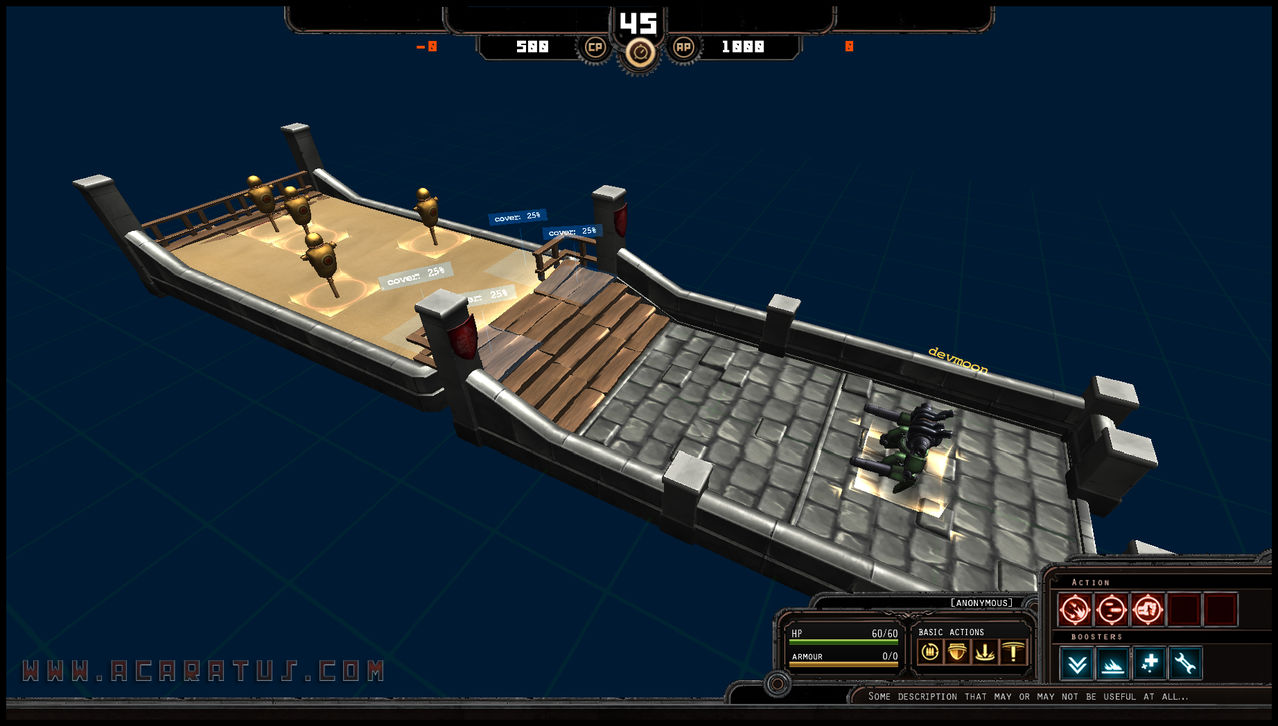 The mech in this image is built from ground up my several attachments. all connected to the central body. All the functionallity is there for features such as actions, stats and passives.
Everything is also possible to manipulate through LUA scripting during a live playthrough session wich makes it easier doing the balansing!
At another note we also have a new logo finished! Because our old logo was made in such a low resolution we opted for a little revamp of the logo for future upscaling (posters, t-shirts and more).
Here is a sample with the old logo underneath.
And because we are feeling even happier now that its october we wanted to wish you all a Happy Hallowen! thanks for spreading the word and following us while we make the coolest turnbased game there is!