We are looking forward to 2014 because thats where the prototype will have its finish and we hopefully enter some kind of pre-Alpha stage where the game will be playable in one form or other,
Here is some of our technical specifications of what we have so far. The character creation screen is in its infancy shown below but is very flexible in what it can do.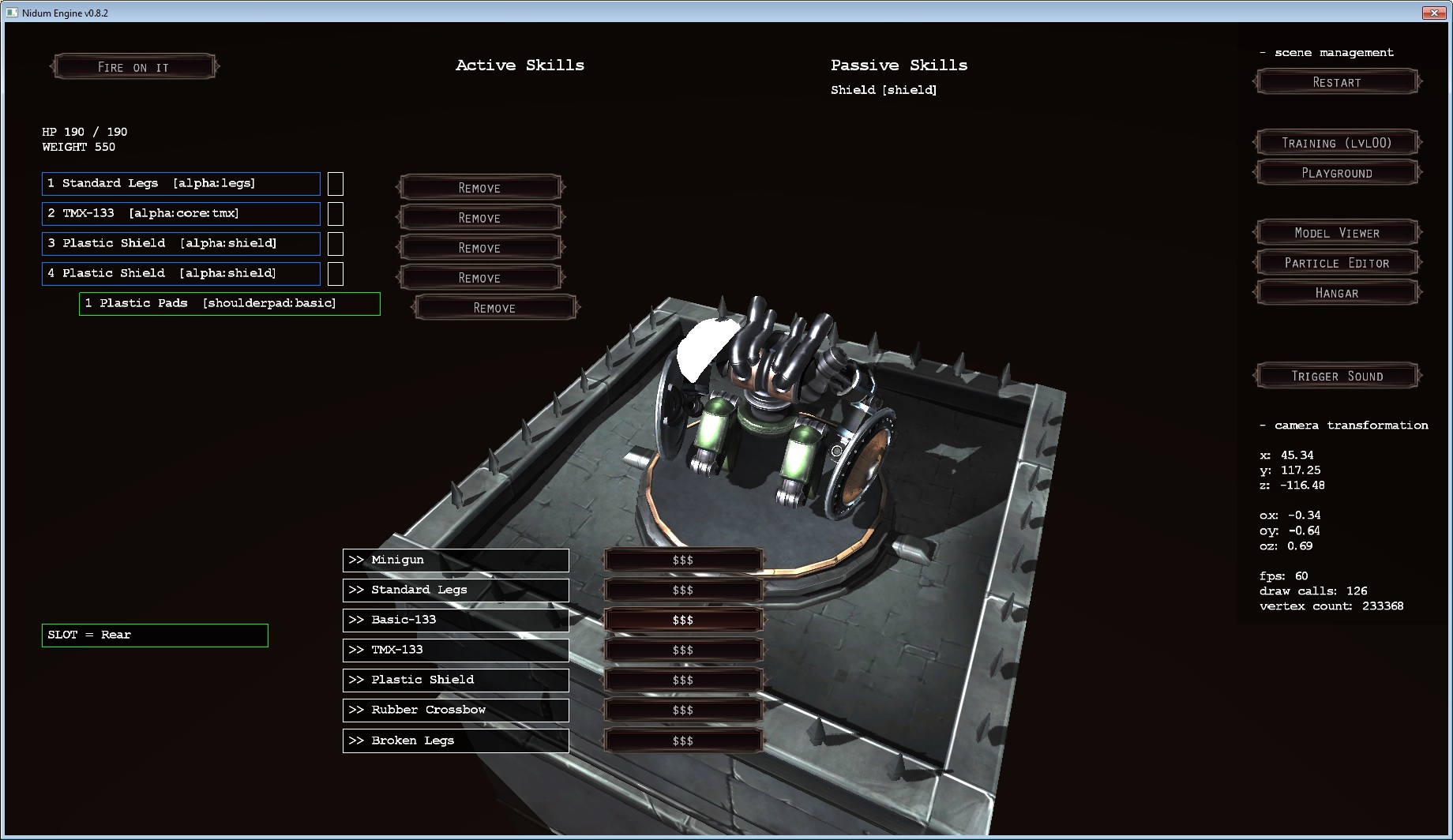 written by Kristoffer:
Build custom creations
* A powerful object system allows every part to be its own object
* Each part takes care of executing the abilities it provides the mech, for maximum freedom when designing new abilities
* Stats & abilities directly comes from what parts has been used
* Improve abilities/stats by adding trinkets to the various parts
Improved rendering pipeline
* Currently implemented using a DX11 backend
* Rendering now uses a runtime customizable deferred pipeline
* Support for shadows, lights and even applying post processing to the UI elements
* Agressive batching of draw calls allows a full scene with UI to be drawn with less than 100 draw calls
Asset management
* Fast load times by converting our high quality assets to compressed DDS textures and a custom made model format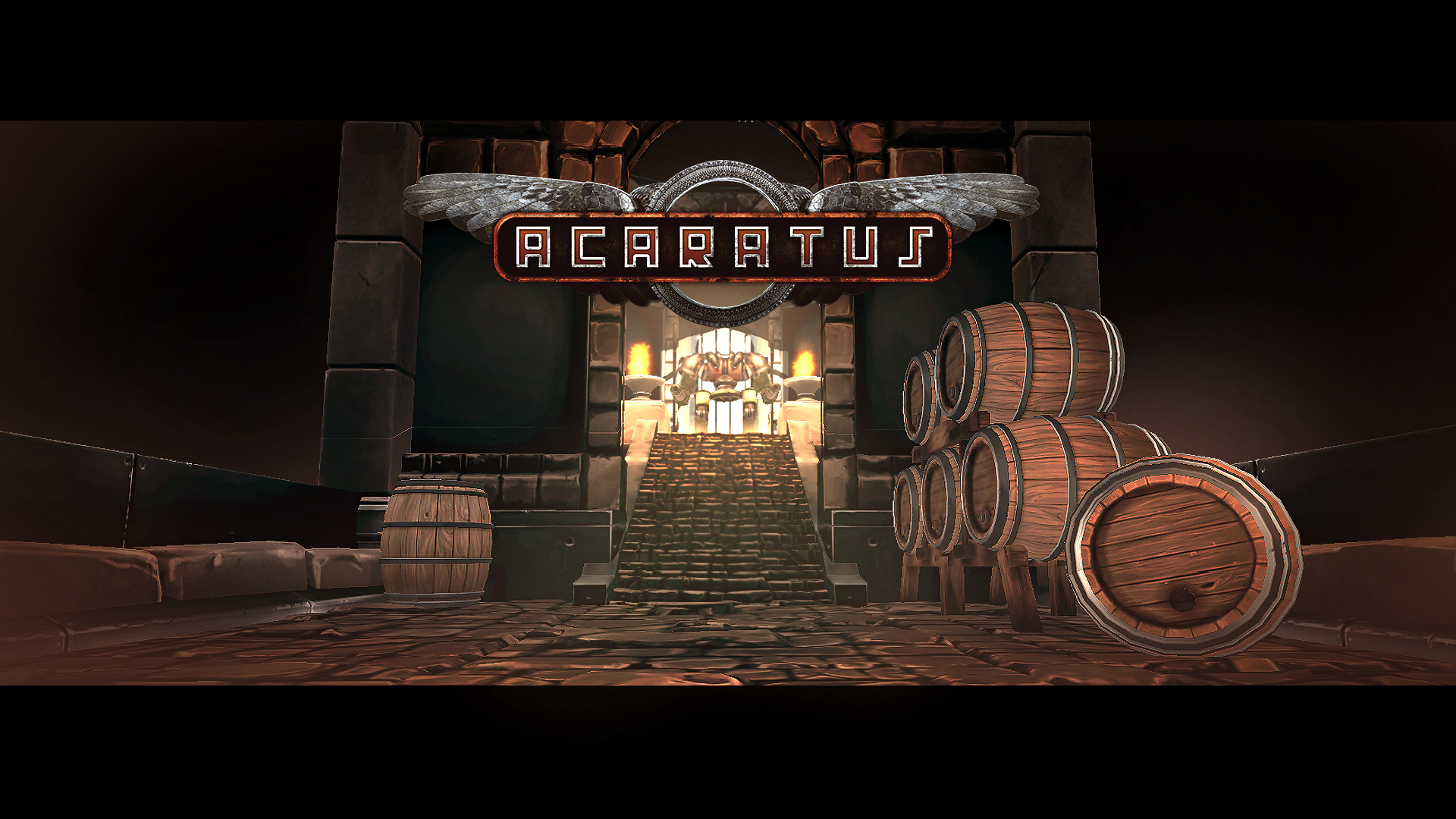 An image from our tutorial level.
And thanks again for hanging with us on this jurney! We hope you want to follow us on the coming year and onward! Have a Merry Christmas and a happy new year!