Hello, again!
This is the second article I write. This time I want to focus on what I have done so far, and what I have left for you to finally try the game.
First, I have only been able to work on Devoroth in my free time, which is usually evenings between 7:00 pm-10:00 pm. As I'm currently studying the final year of my engineering master's degree as well as raising my now 11-month-old boy with my fiance. You can imagen there's not much of the day left for game development.
Where is the game right now?
I have much of the basic systems ready and working such as character stats, inventory, loot, save/load, basic enemy AI, text dialogues, quests, and spells.
The island map terrain for the demo is ready and about 60-75% of the island has foliage and flora. The area not yet finished is the final area which I still haven't had time to plan out. I also have most of the character models finished. Some have finished animations and some need more work.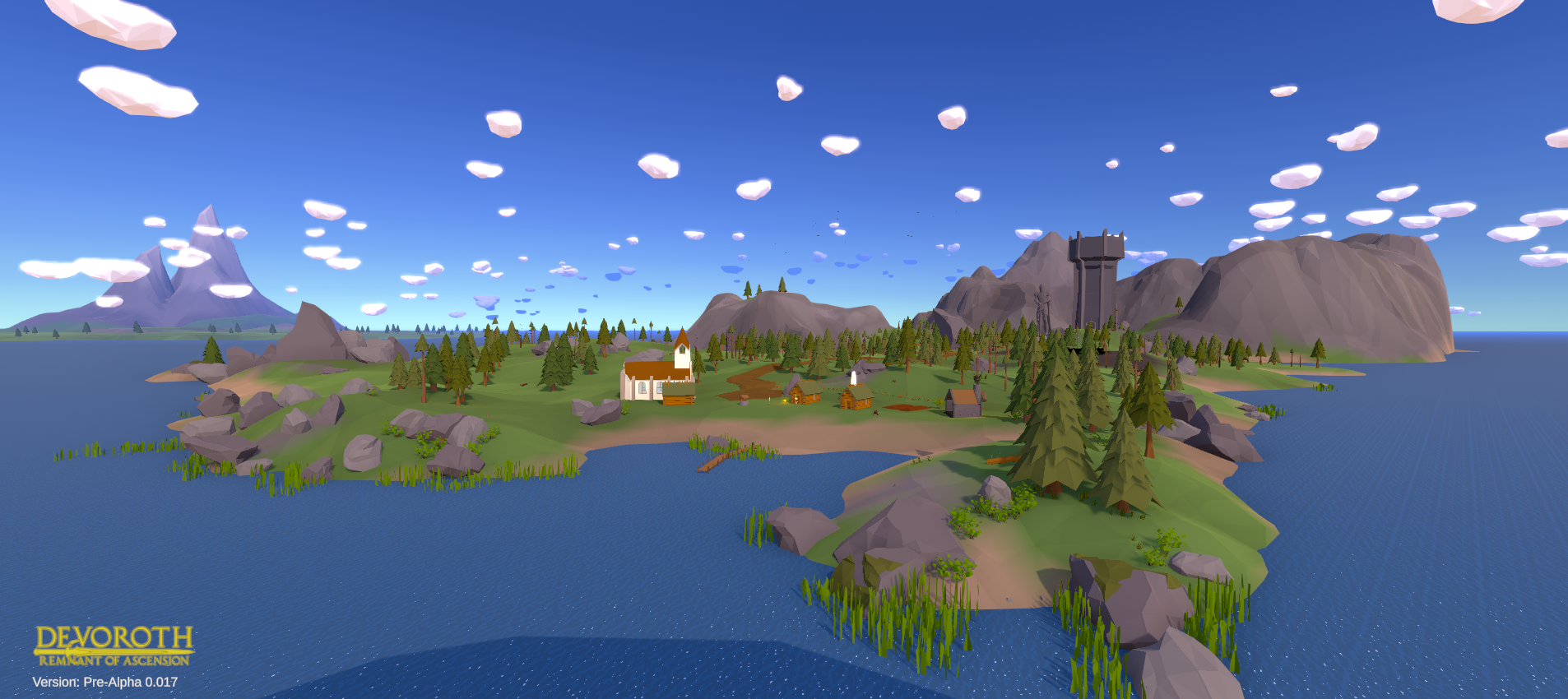 What is left to do?
This is what I still have to do before I feel I can share the game with you.
I need to populate at least the starting areas of the game with creatures and NPCs.
There has to be loot for the first few levels.
There needs to be basic stat balance so things aren't over/underpowered.
I need to finish the story and start adding quests and dialogue. Some areas need some polish such as some of the UI and menus.
Finally, I need to add sound. Sound is something I have been putting off for way to long. I have a couple of soundtracks custom made for the project but I have nearly no sound effects for things like sword hits and spell effects.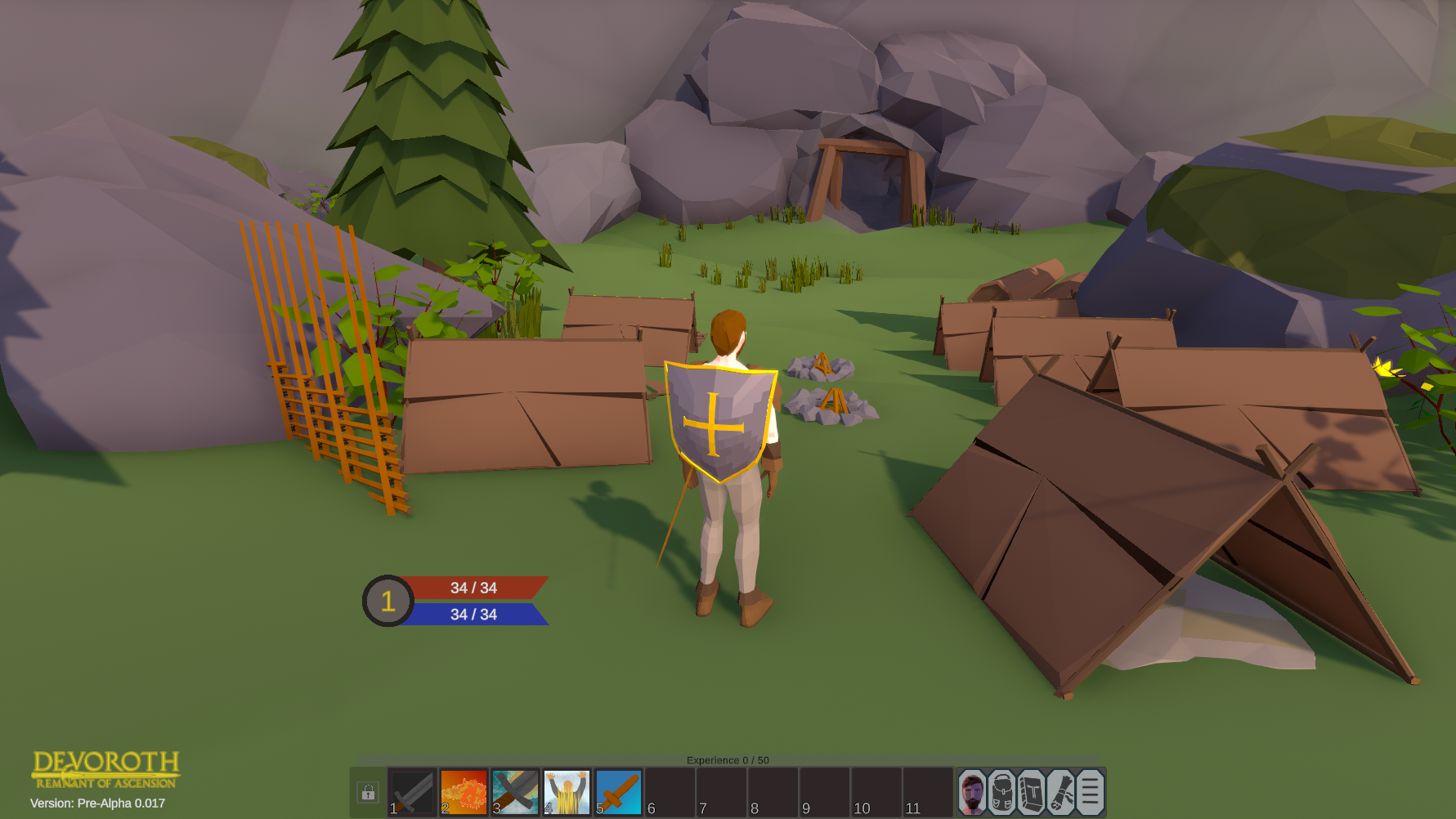 So how do I plan to be able to do all these things? Well, I plan to release an early version where about 25% is playable from the start and then add the playing area as more is finished. That way I don't have to finish the whole island before you get to try it.
Here you have some of my progress.
These are some of the equipment currently in the game.
Here is the latest player skill, shield block. When active the next incoming attack will be absorbed by the amount of the shield block stat that the player has.
I have also added swimming to the game. Before you could just run on the bottom of the ocean. Now the player will get fatigued when swimming so it won't be possible to swim too far from the island.
Lastly, I want to build this world together with you, so I would like to invite you to join my fresh Discord server where you can come in direct contact with me and later give feedback and tell me what direction you want the game to take.
Niklas Fasth - Frostward games