Level Design
-Bedroom
The player starts in his bedroom, he wakes up with his head off due to the trailer shaking for unknown reasons yet. Because of the room shaking, a bookshelf falls down, blocking the path to the door.
We force the player to climb the bookshelf in order to get through the first area, that way he learns how to throw his head and climb ledges. Once he climbs the bookshelf he's able to proceed into the storage area.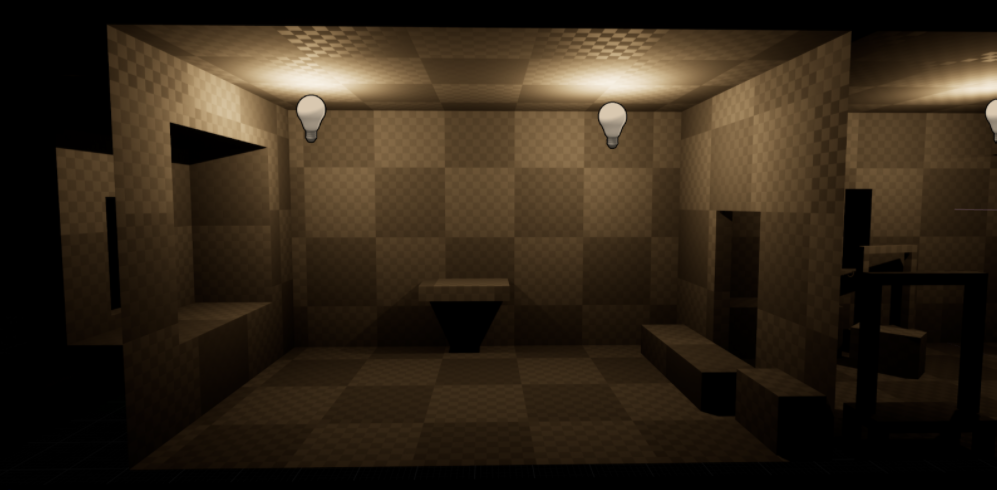 -Storage
Here, the player will find a nightstand almost right in front of him with a slightly concave top, we want the user to figure out that he has to activate something. This something is a door of a large bookcase to the farther right of the room. There's a light coming from inside the bookcase telling the player to check what's inside of it.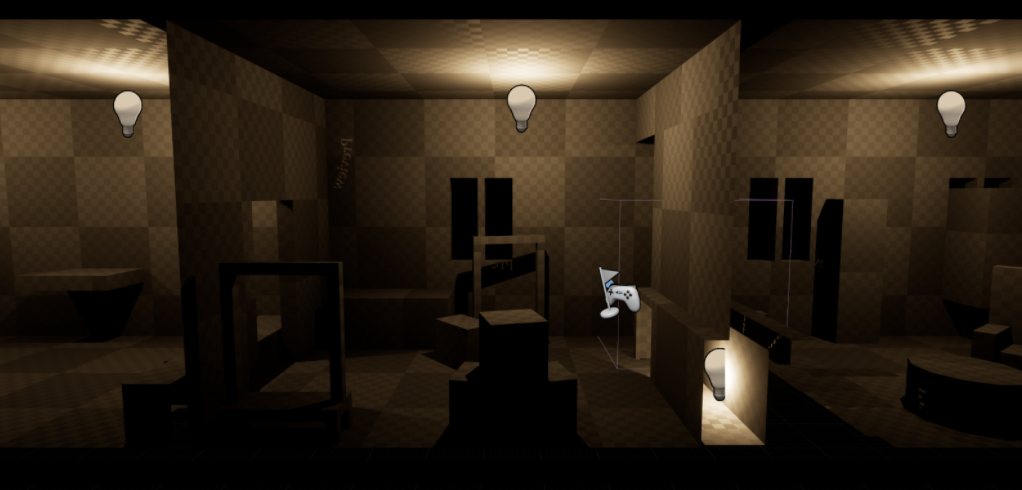 -Common Area
In the common as soon as we enter we see an eyeball being held in a hand through a broken window, it's looking for the player. If the player is found the eye will focus on him and "eliminate" him. If he's successful in passing through this area, the player will then interact with the locked door in front of him with the key he collected before.
With the door unlocked the player will proceed into the final area of our project where he will have to solve a puzzle using his head.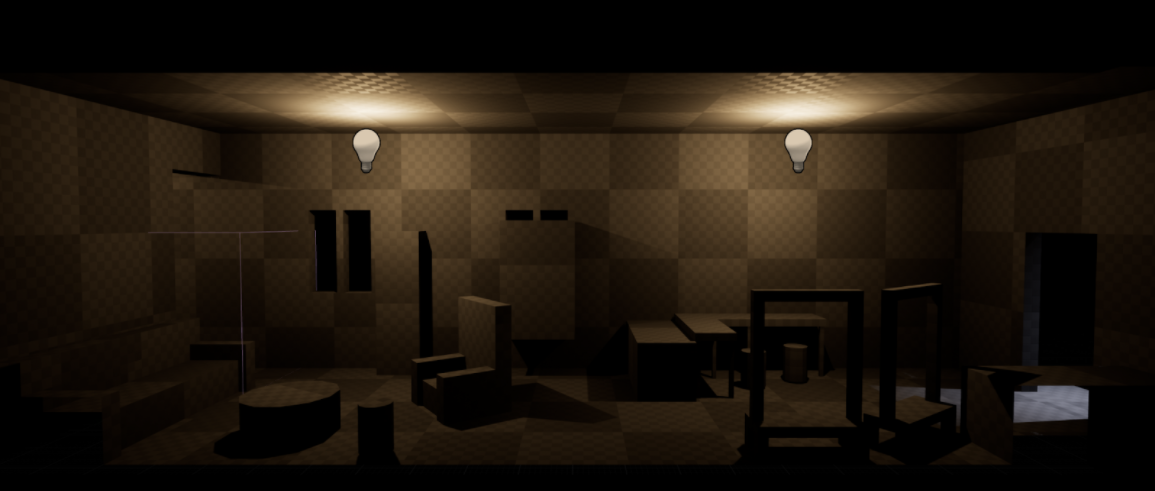 -Concepts
We also want to show you a bit of what the early concepts were before they turned into reality! What do you think? Were we too far off from the concepts?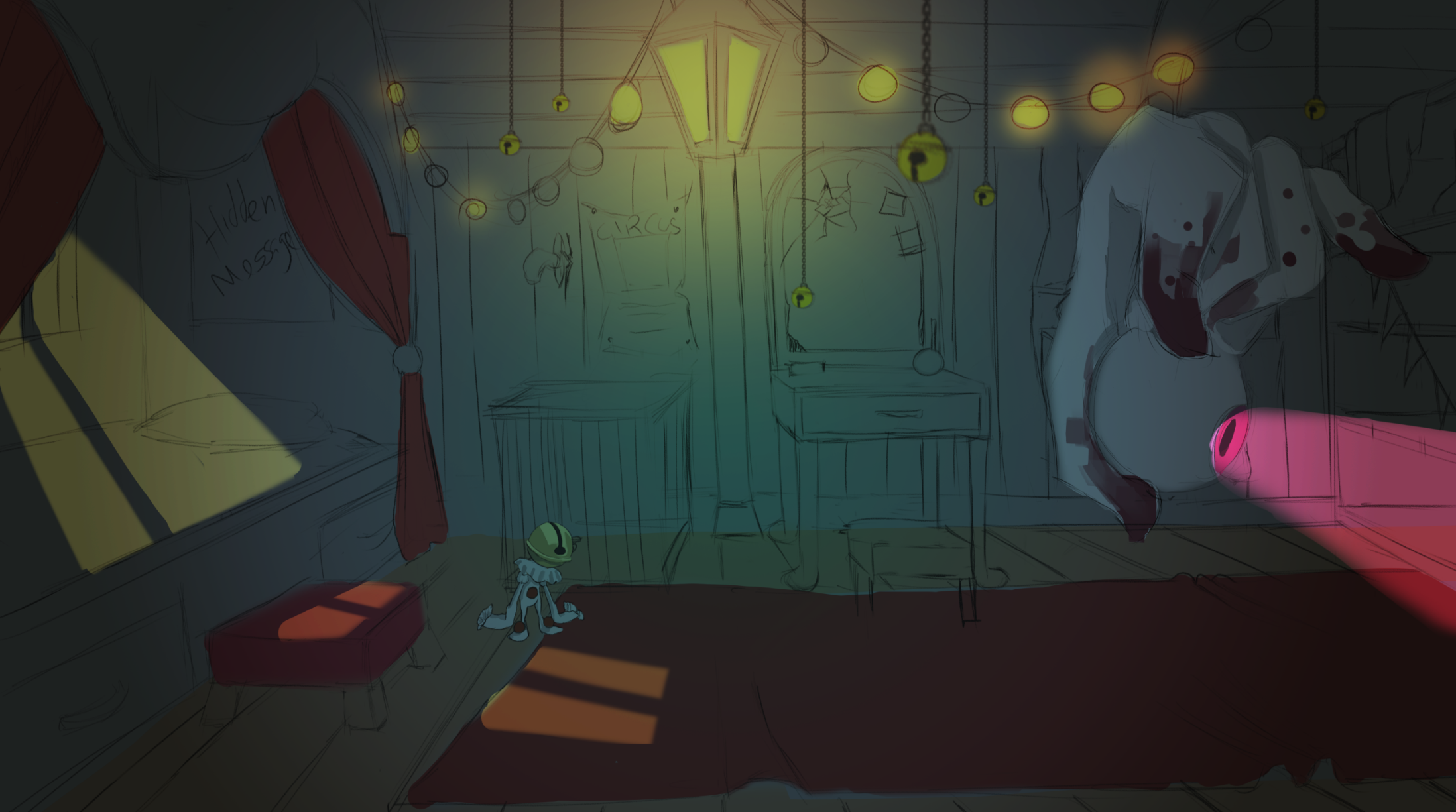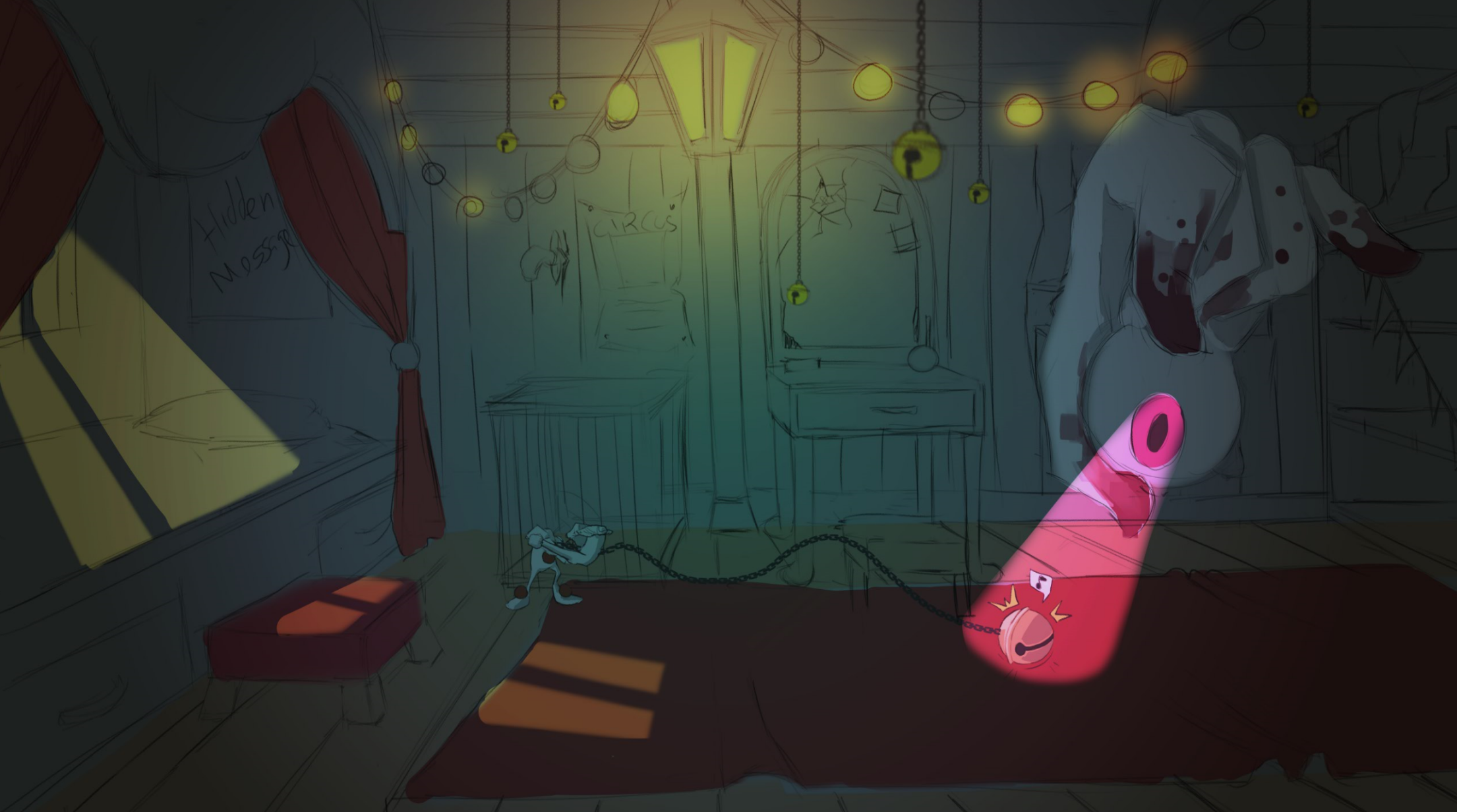 For now this is what we have to show! Next time who knows we might show off our character in game!
Stay tuned for more!
Pop Coin Studios.