Hey Folks!
I don't want to be one of those robot like developers you know nothing about so I'm going to start off this week's devlog with something I've been doing in my spare time while not developing. This week I've been doing a lot of wood working, you may think this a strange hobby for an indie game developer but actually it's quite similar to programming. How? Well it requires the meticulous attention to detail that I use while bug hunting in my code. I enjoy working from home on this kind of stuff, and getting a bit of cash on Etsy for my crafts. I've been thinking about making some PC cases out of antique tube radios from 30s, 40s & 50s as my next project. I've attached an example of what they look like below.

As always if you enjoy this update please go ahead and wishlist the game over on steam! IT REALLY HELPS :D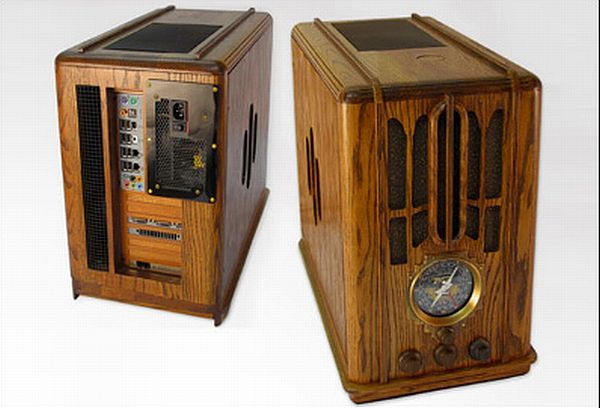 New: Flint Castle
History
Wait, you wanted another castle? Well... have we got news for you! We just added the most impressive castle in the game to date. Flint Castle was built by the English as part of the "ring of Iron" which was a group of castles that were used to suppress the Welsh uprising.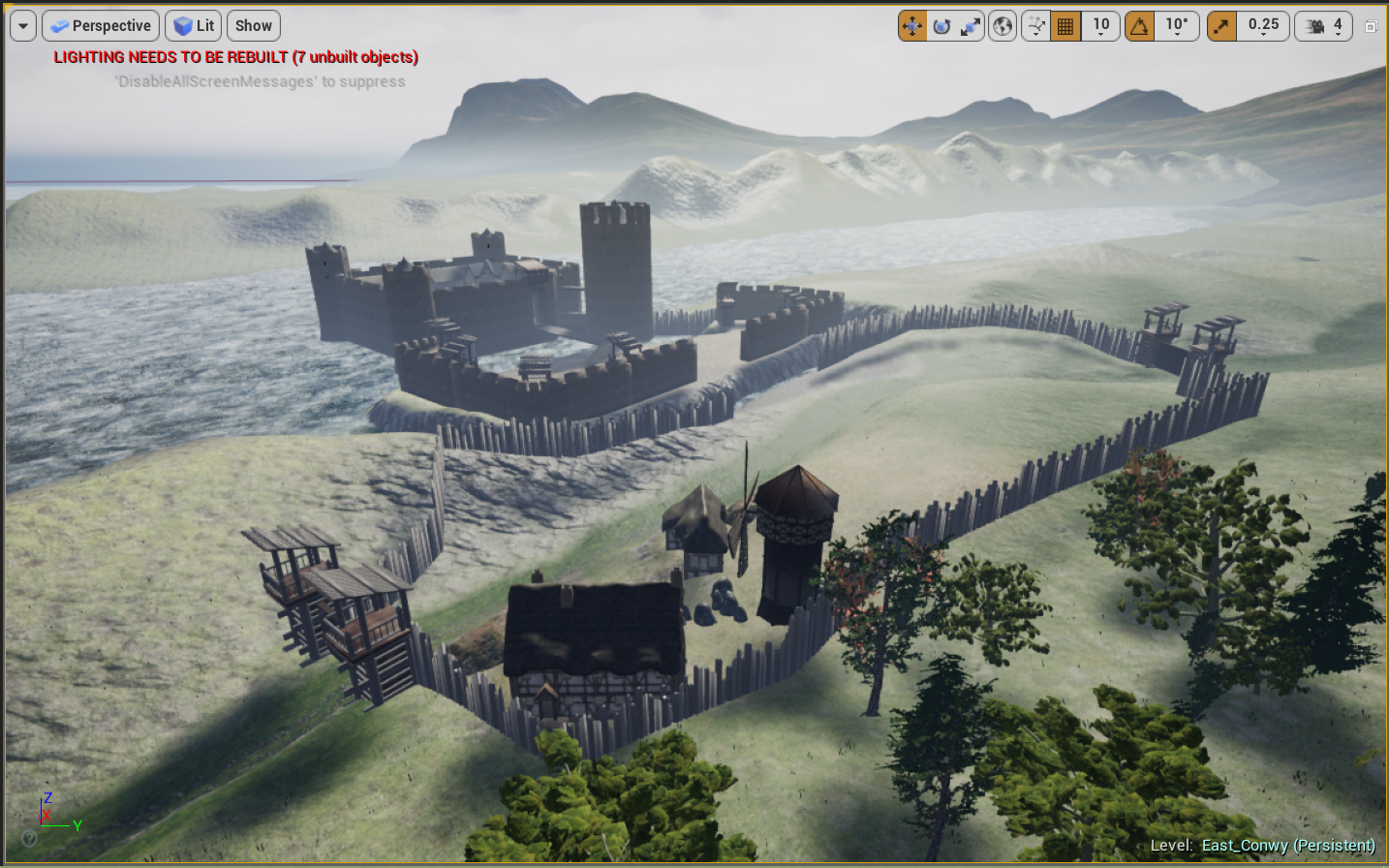 Development
Before taking a brief sabbatical from castles to focus on other areas (as you'll hear later on in this article) we managed to get the 3D model done for Flint including 3 cottages and the palisade wall.
Gameplay
This is the most well defended castle you will face head to head in Battle Siege Royale. It's so strong because you will have to use your siege engine to breach not 1, not 2 but 3 walls. First there's the outer palisade wall which we'll discuss later on, next the inner stone wall and then finally the castle wall itself. If that sounded easy to you it's also surrounded by a river, so players will be forced to make a frontal attack. All while being blasted by enemy AI including catapults and trebuchets.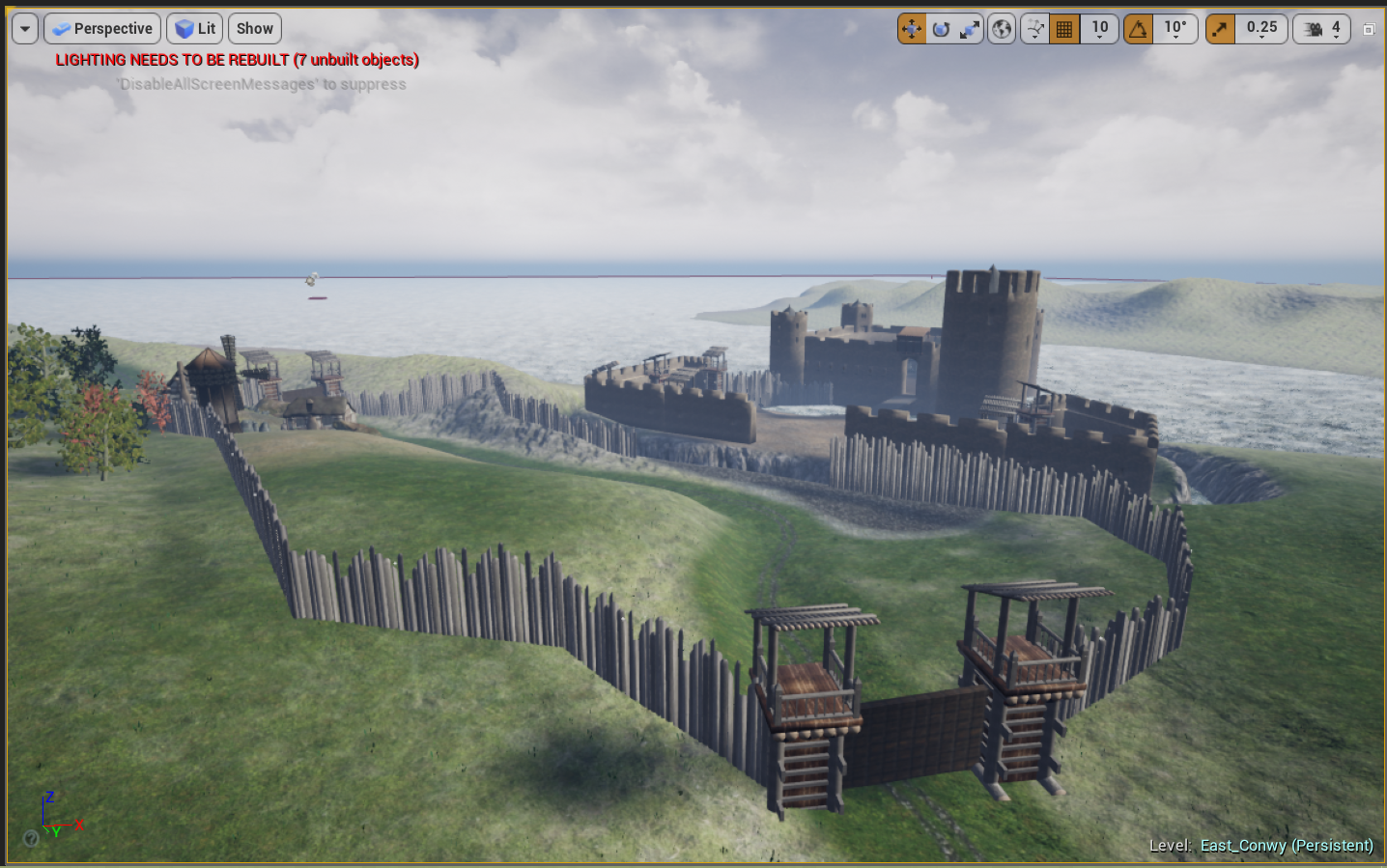 New house models
This week we also created a few models for houses specifically in flint shire which is the area around flint castle as a means to add a bit of visual diversity. In terms of placement of these buildings Jordan actually placed each one individually rather than randomly spawning them. This way we were able to make sure that each one felt like it wasn't out of place.

Palisade Wall around city
Wooden palisade wall which is slightly easier to get past than flint's stone wall in terms of hitpoints. Flint is actually the only BSR castle so far that has such a palisade. Inside the palisade there is a village which you can pillage on your way to the main castle wall.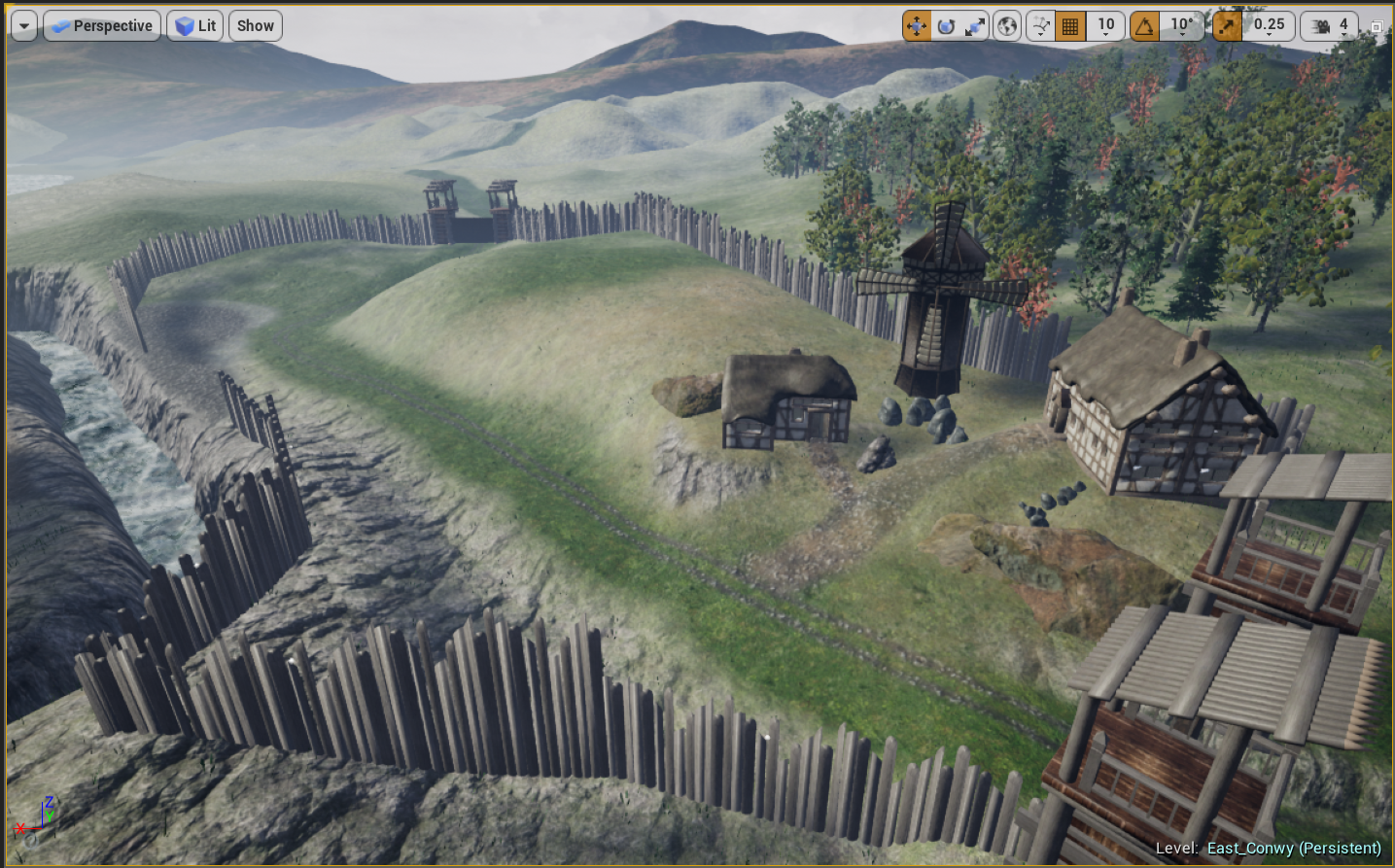 Gamepad Optimised
Jordan did a lot of work on the main menu and pause menu to make it more intuitive for people on controllers. Our recommendation at this point is actually to use a controller as we have put so much work into it. In other controller news; Players can now use a mouse to turn their siege weapon. In addition, we added a turbo speed mode as play testers found siege weapons to be really slow. With Shift or left trigger you'll now get 30% more speed, it's even mapped out so harder a press leads to faster movement. Finally, we also optimised options menus. All of the small changes above were due to the feedback of our awesome playtesters.

That's all for this week folks, join us on our discord if you have any thoughts on this weeks issue.