Hello everyone!
Great news! The project is finaly starting to take shape using the BSP geometry feature in UE4 for Prototyping (more on that later).
Side notes and complaining ::
GDD is almost done and after weekly revises and reviews, it still need changes! It has been really hard pinning down some features and a main target audience. This means none of the members are completely free to start doing their tasks since they have to spend some time doing boring papers.
Now to the good stuff ::
We are finaly doing level design!! It is really fun to use the DSP geometry in UE4. It lets us sketch the basic forms of our beautiful and humble vilage. Here is some images of the level design... (first in photoshop)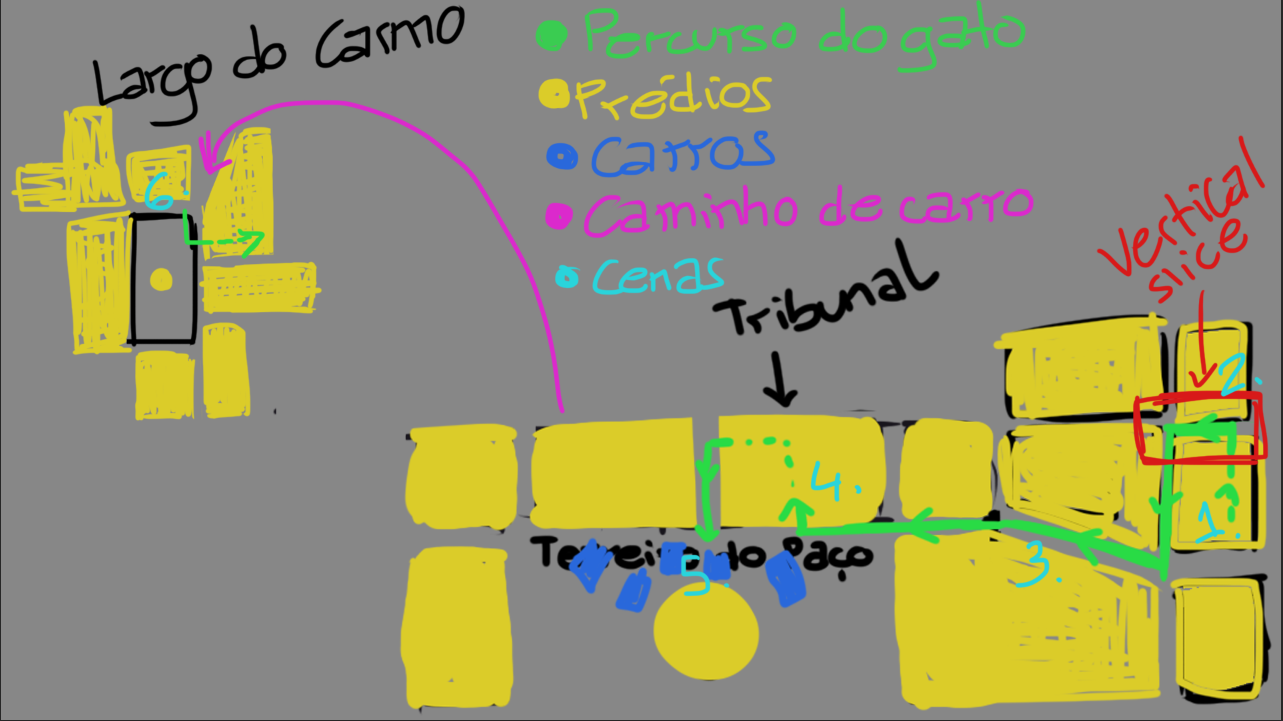 1. Main map and progression of the cat (language used is portuguese xD)

2. (Scene 2) This scene is the most polished one since it will be used for the prototype. We already have a story, progression, atchievements and interaction although it is subject to change.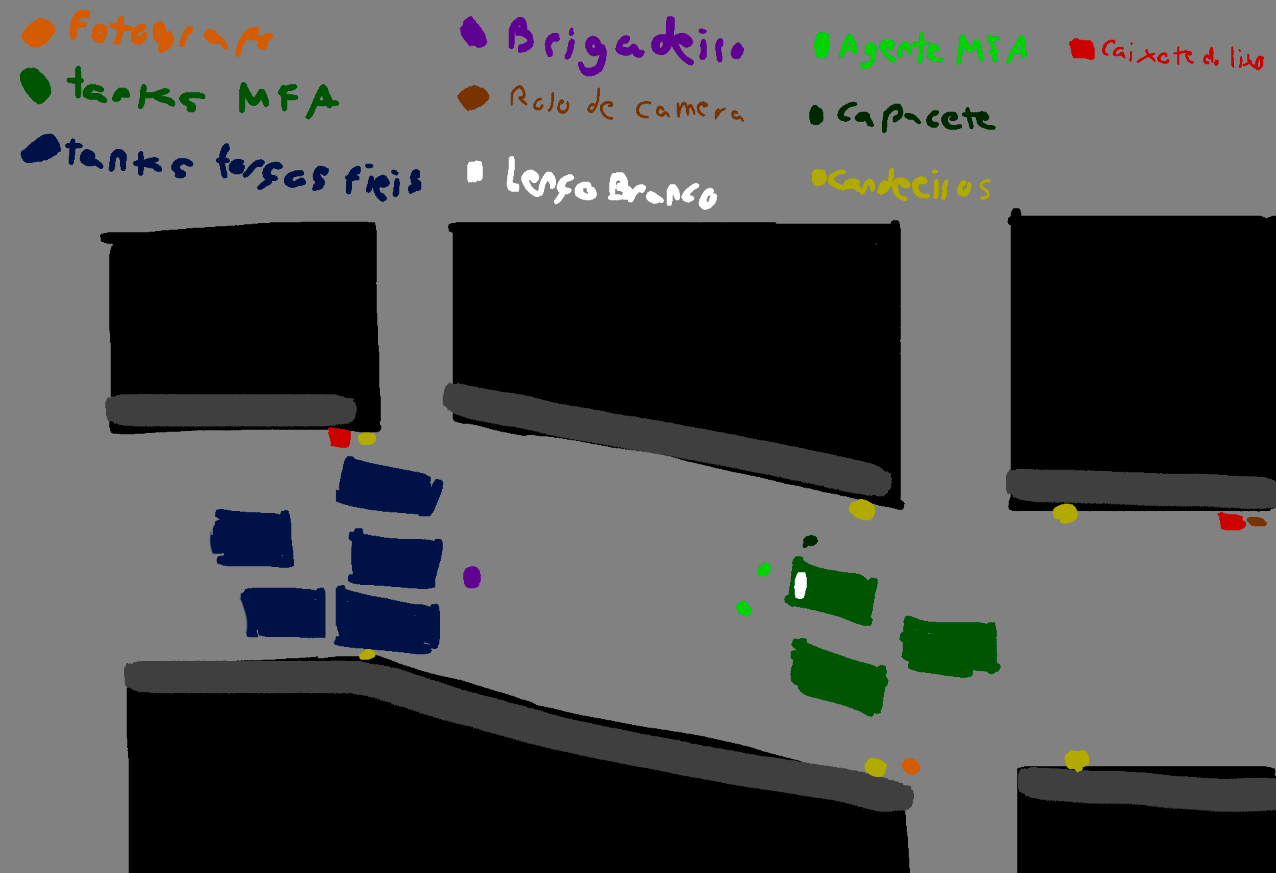 3.(Scene 3)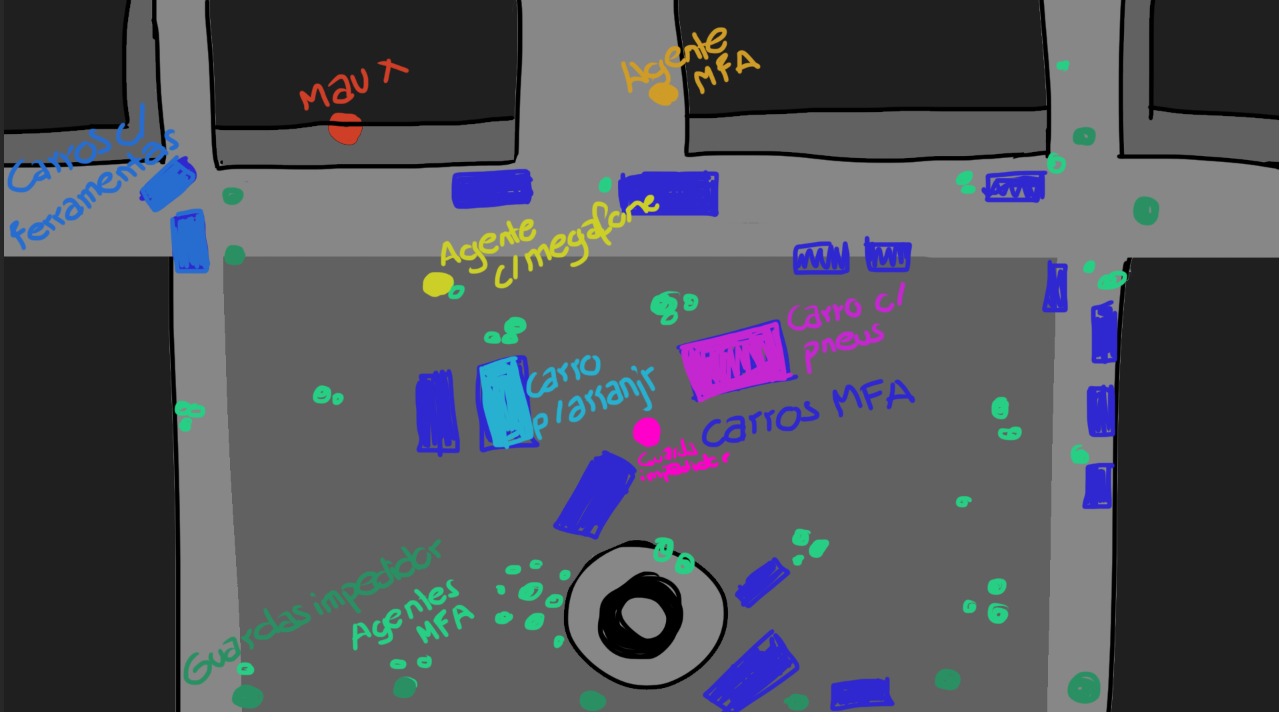 4. (Scene 5)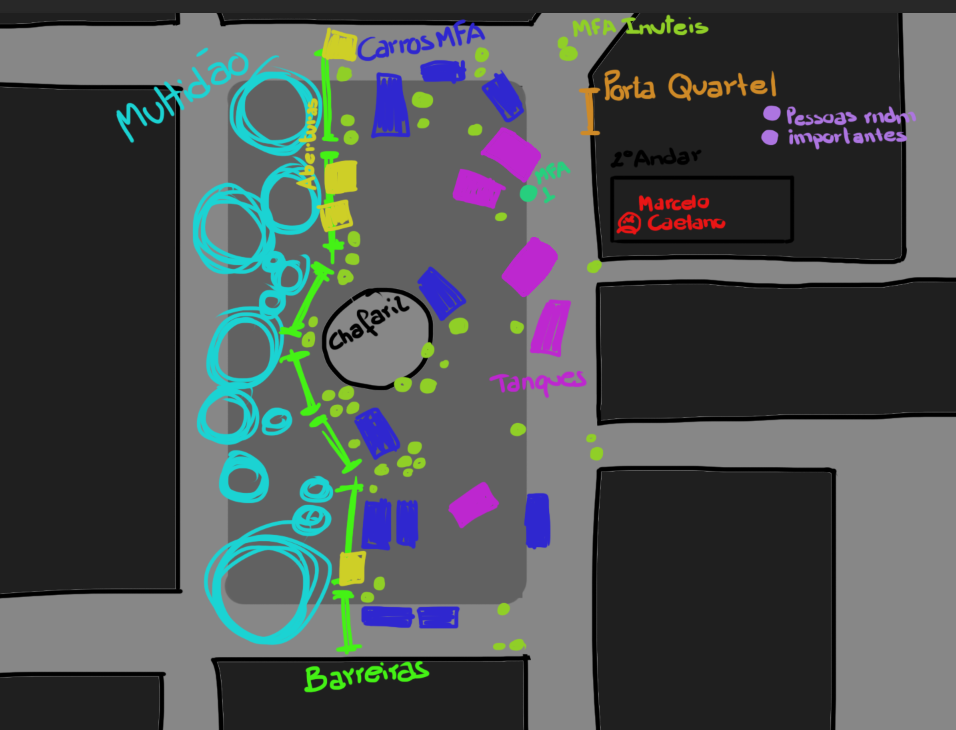 5.(Scene 6)
These are top downs made in photoshop to give us an idea of where to put everything. It also helped us with the story and we think that you are going to love it because we sure do!
After this, we made used (again and not sponsored) the BSP geometry to make a 3D view of the city. This is still being tinkered with to adjust proportions, design and layout.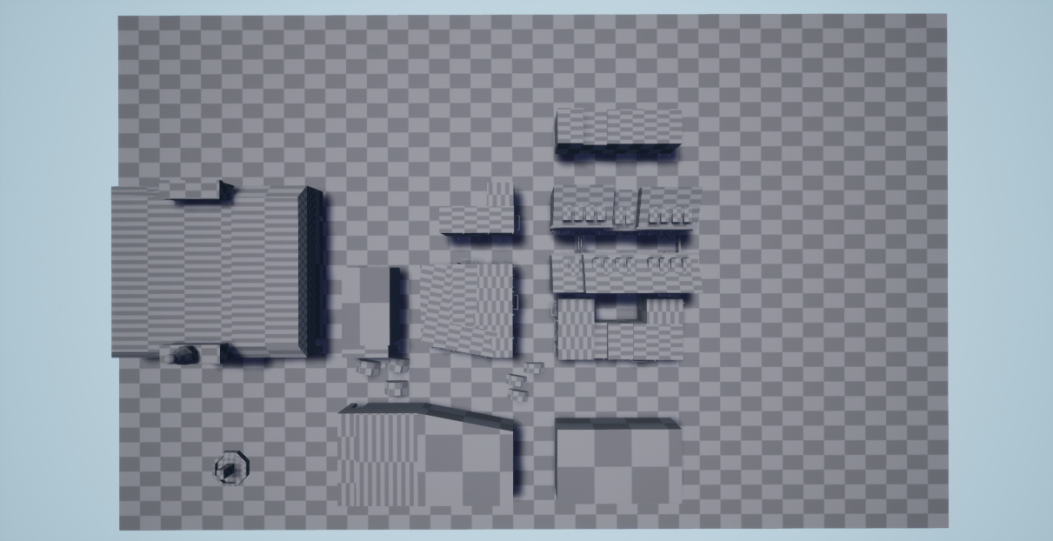 6. Top down view of scenes 1 to 5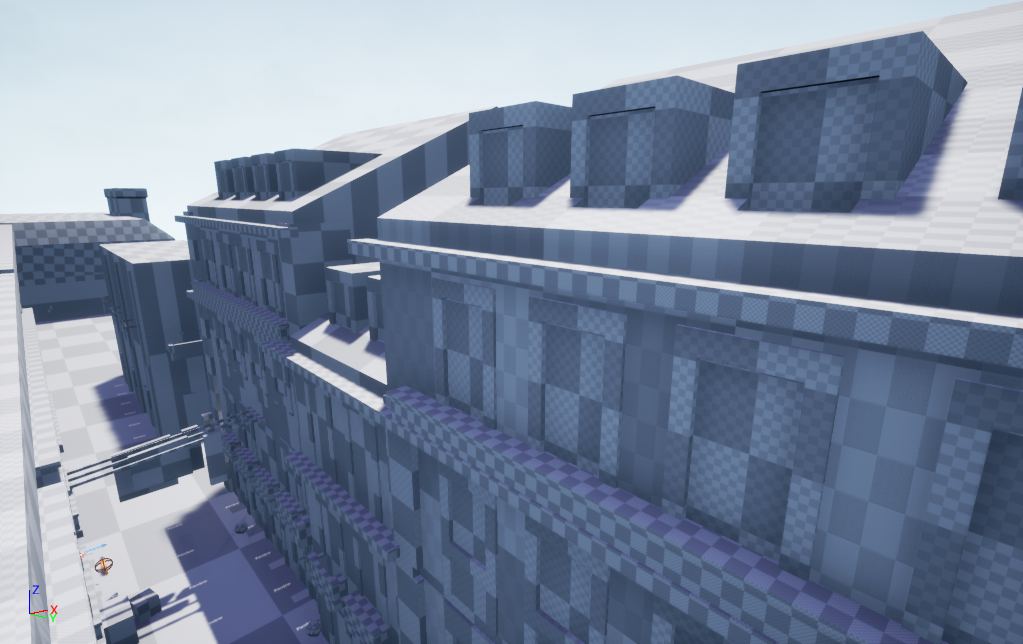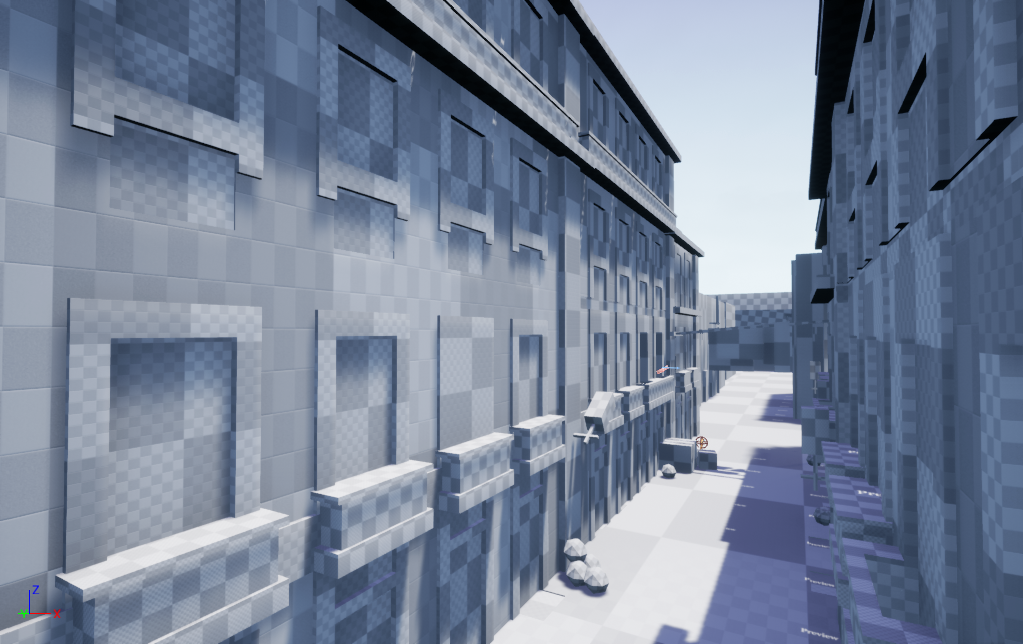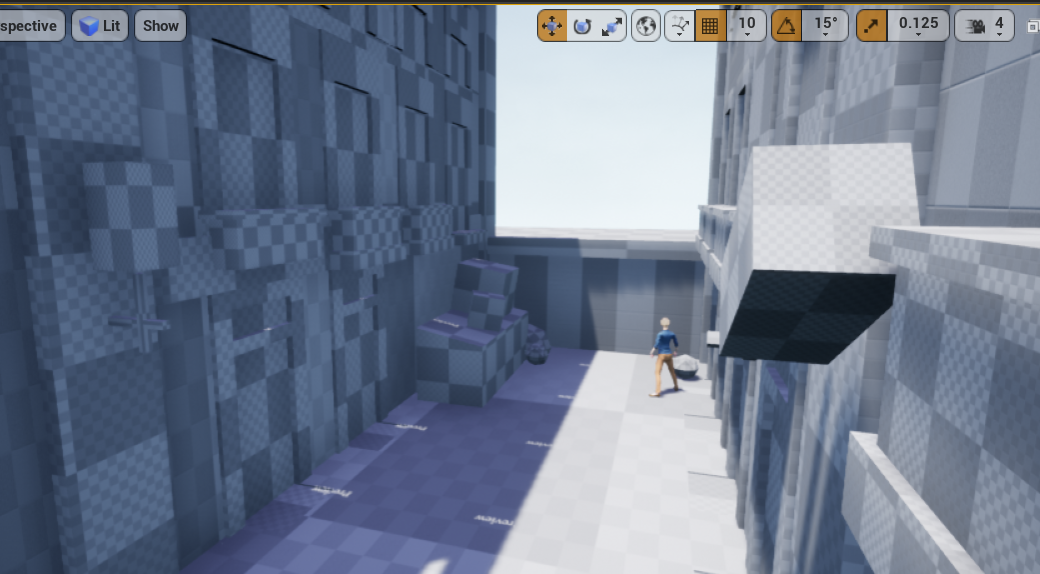 7/8/9. (Scene 2) In case you haven't noticed or didn't follow previews devlogs, the game takes place in lisbon 1974 and this is one of the streets near "Praça do Comercio". This will also be our playground and prototype main map part.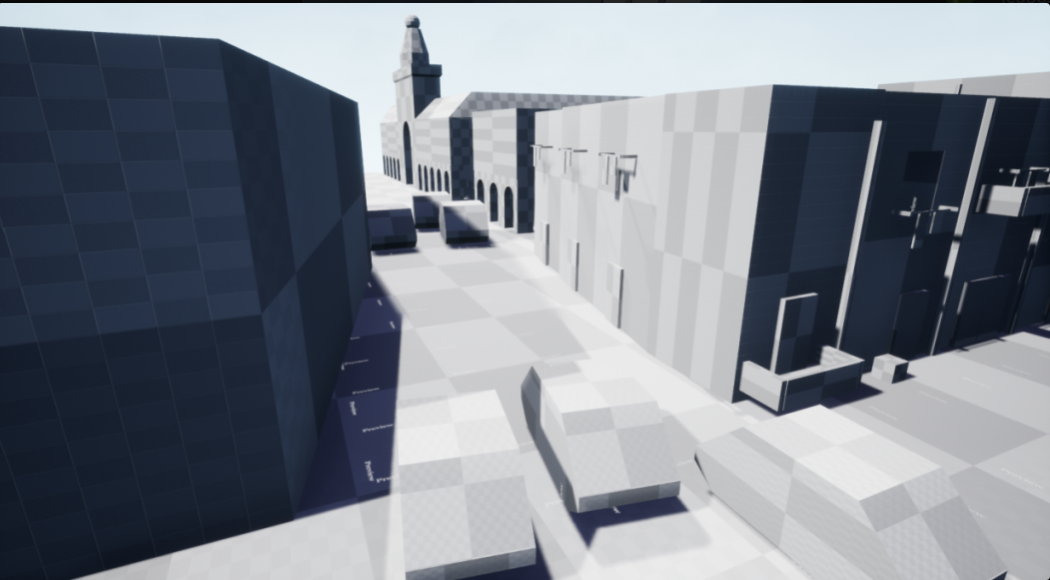 10. (Scene 3) Another street following the previous.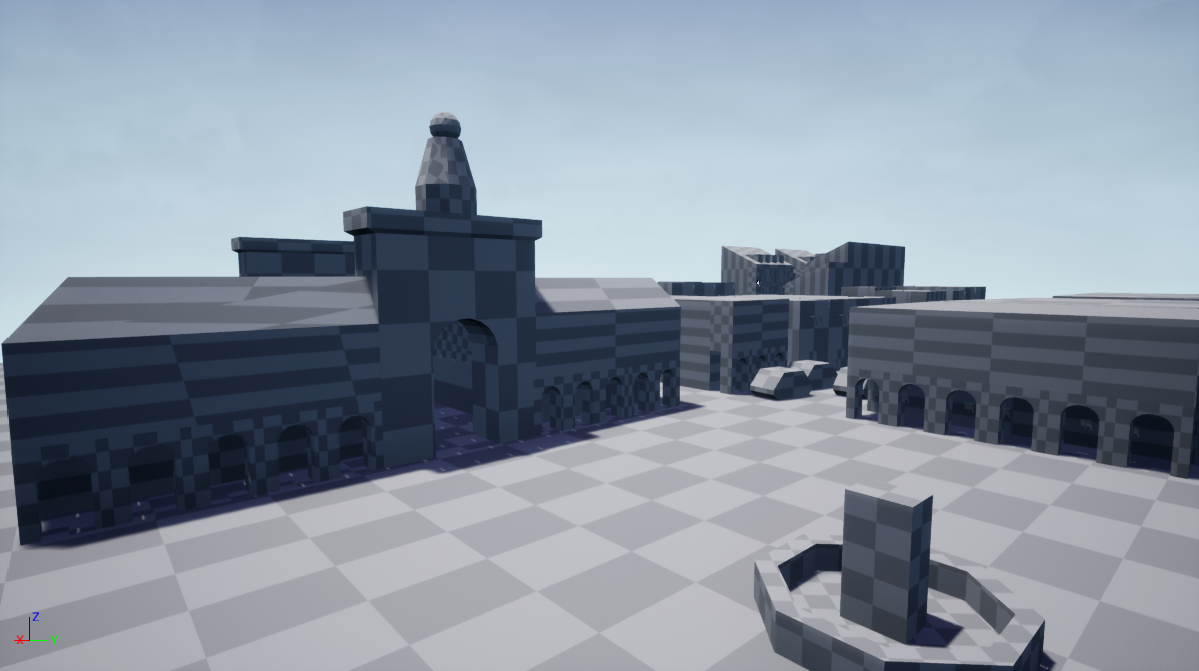 11. And our final building. AS you can see, this is still really early early and doesn't quite have the right scale yet but it will be tinkered during the following weeks.
As for programing, it is going well, currently we are developing more tools to assist the designers, and beginning to do do some NPC behaviours.
Finally, we still haven't figured out how to add compressed gifs so you will have to follow us on Twitter (shameless plug) to see more of what as been going on.
Thank you for reading this weeks devlog especially if you reached the end. Make sure to follow us on our other social media for more on this crazy game.
See you on next weeks devlog!


Social Media ::