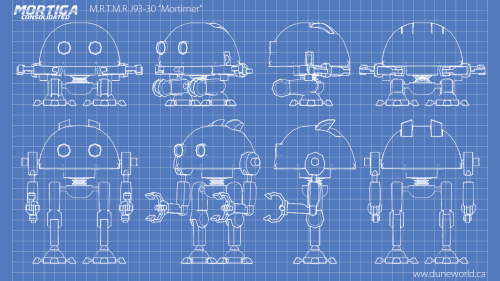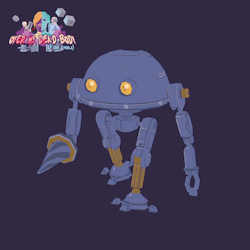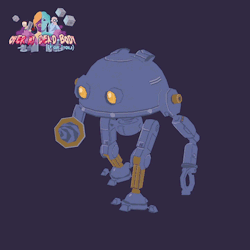 "The J93-30 (Also known as "Mortimer") was initially designed for use in the mining industry. Mass produced at a grand scale he was initially seen as a commercial failure due to faulty gas sensors along with poor cyber security features.

However he would be vindicated by the Military and Security sectors due to its advanced search and rescue protocols as well as his easily weaponized drill.

You will see many J93-30s on patrol in any of Mortiga Consolidated's many facilities. Don't be afraid though, when not in active pursuit Mortimer is as friendly of a robot as they come.

You see, we here at Mortiga don't make mistakes. We just have happy accidents."

-Page 45 of "Mortiga: A History."-
You can find more updates like this on our blog at Duneworld.ca! Thanks.