Hey Everyone,
It has been a while since we posted anything on Indie DB not because we didnt want to but because we wanted to show the UI off in a more complete fashion.
First thing we learned though doing all these changes is that UI has alot of moving parts and its all rather interwoven with games flow which in simpler terms means you can break things rather easily by removing a button since without said button you can no longer get to what the button links to.
Without further ado here is our main menu imagine the trees swaying and the leaves rustling while the clouds go by in the background what we like with all these panels is the simplicity but time will tell when we have testers how intuitive the menu is.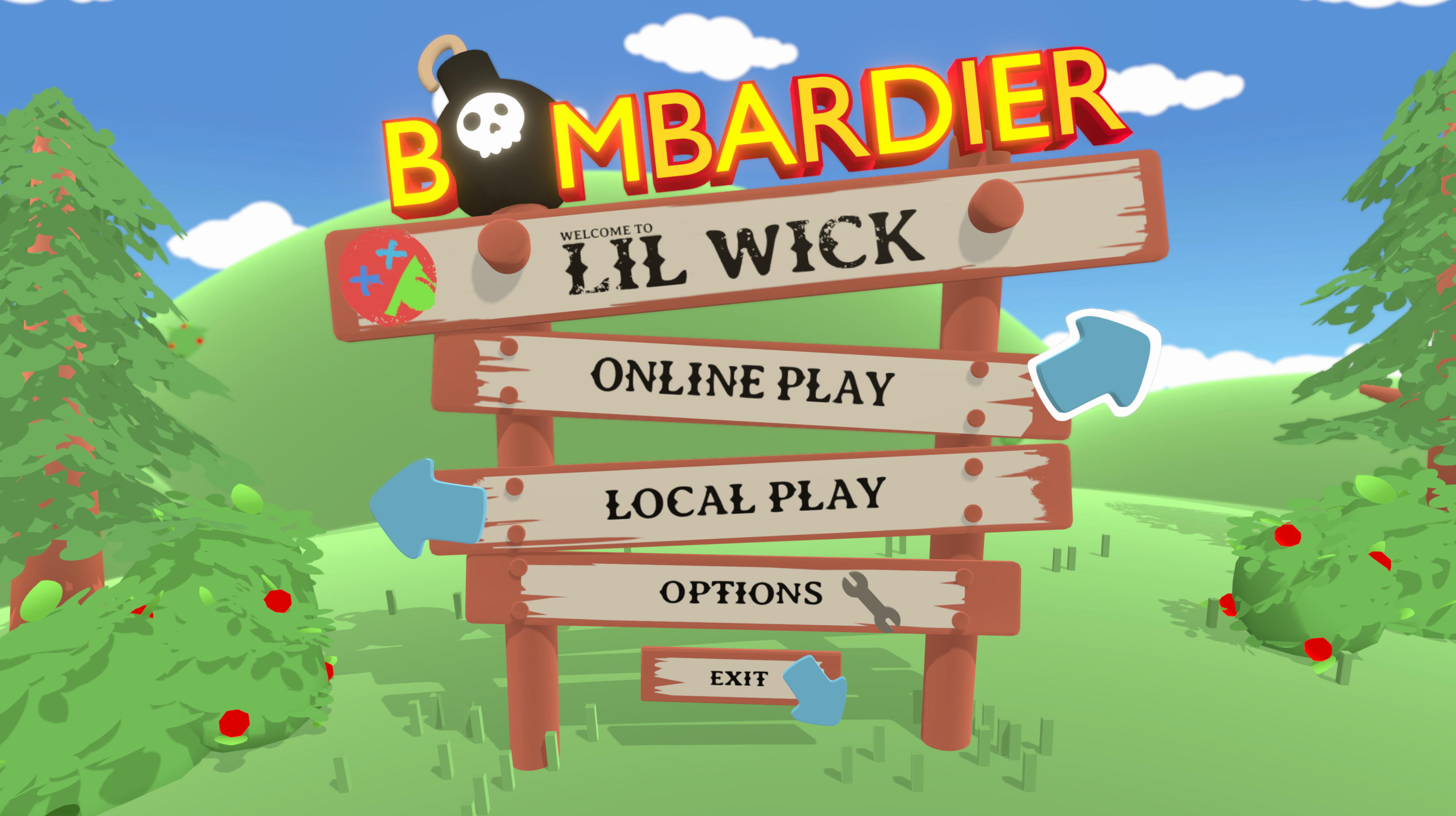 In this little image slide show we have chosen Online Play and go to create a room the way this happens is the WHOLE WORLD rotates because why keep things simple :P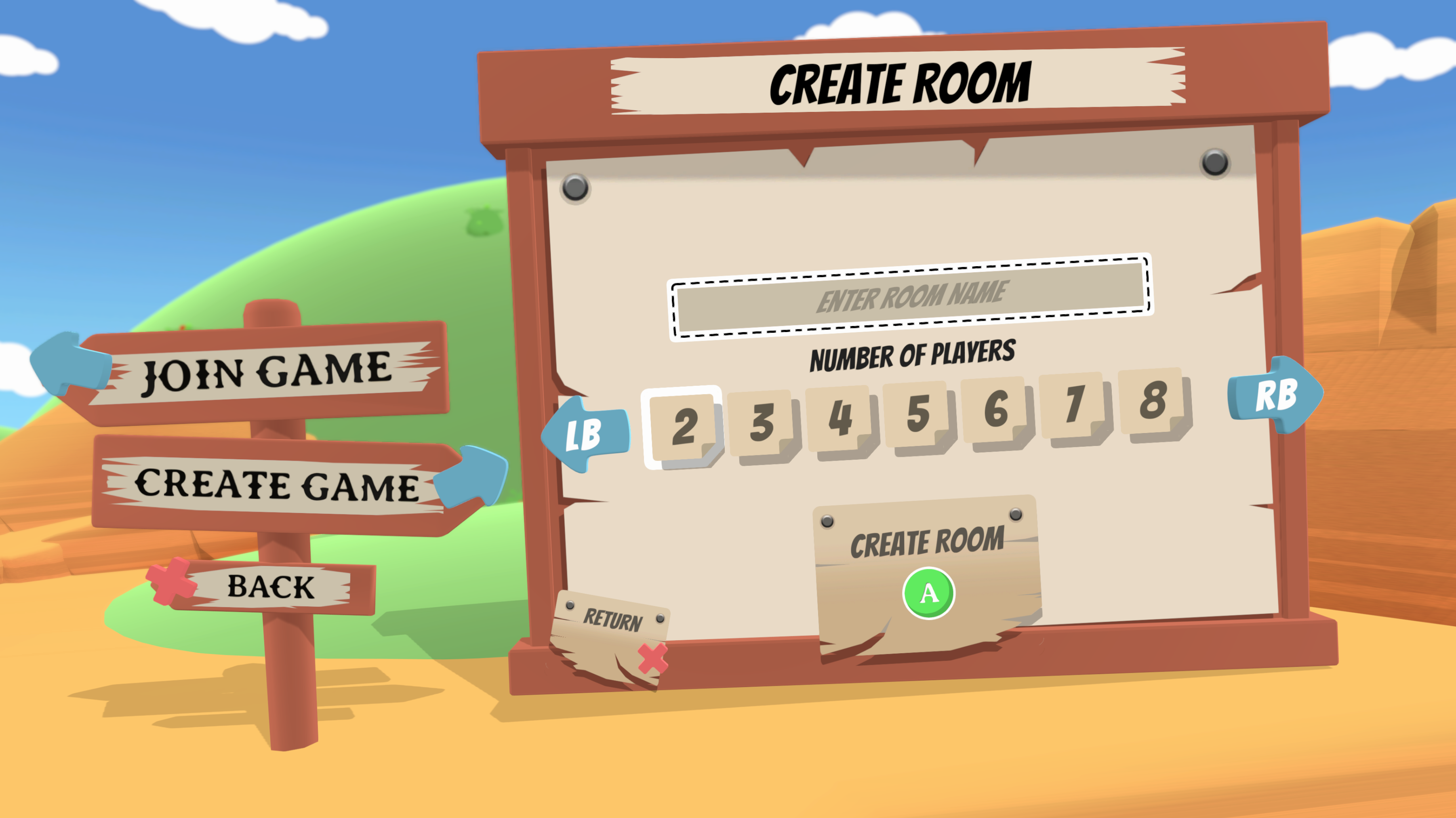 As you can see even more buttons! currently you can enter a name or just leave it blank and have it auto generate a number to use (mainly for testing but we will probably keep it in) and you can simply choose the number of players and create the room. It should be noted you can choose 8 but still start if only 6 turn up for example no point creating extra steps and having people go all the way back to the beginning because of 2 chumps.
With that done we now have to choose our character and color!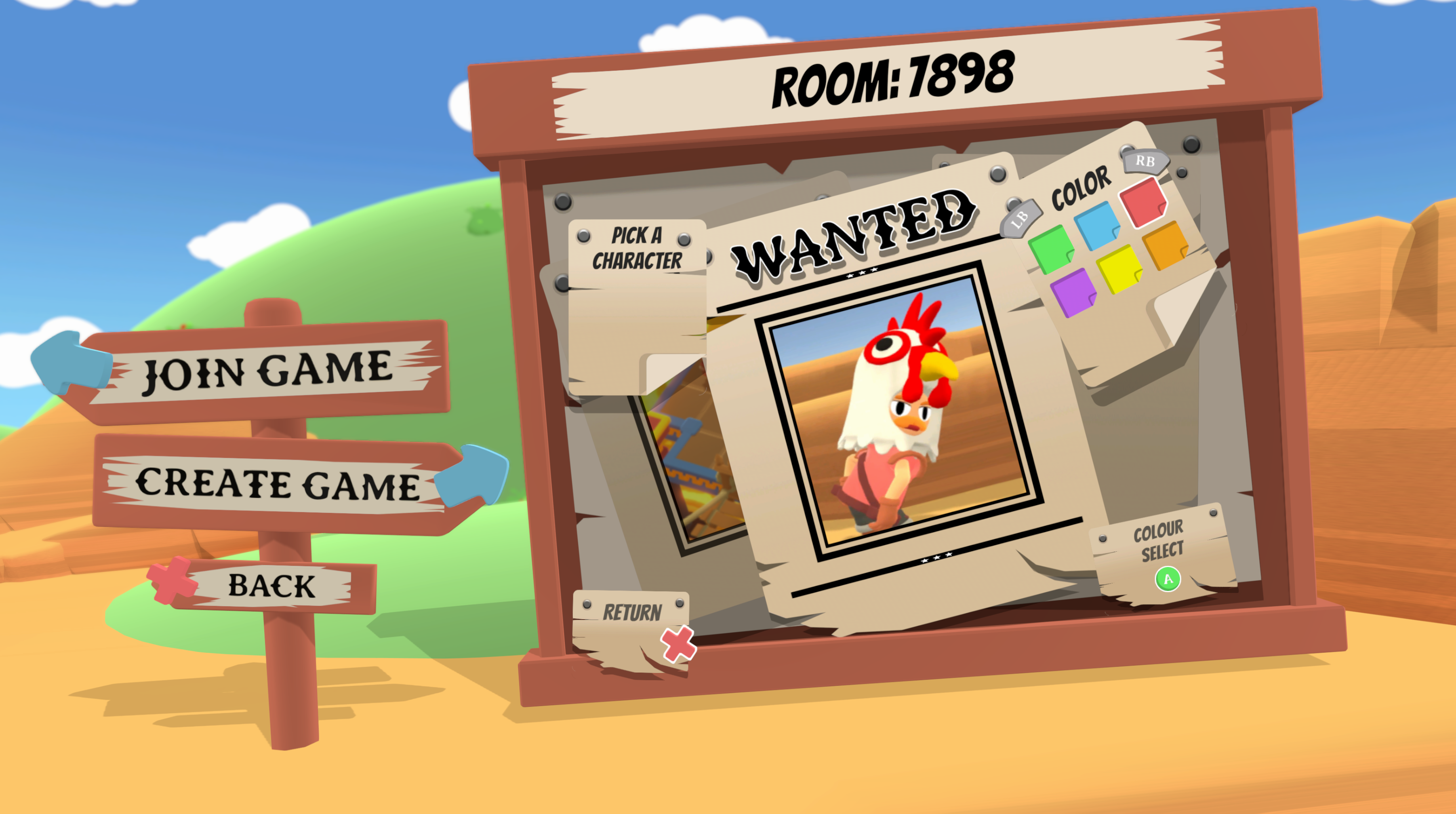 We wanted this to look like a village board with all the different bits of paper layering ontop of one another but to not have it all fighting for attention, so you see that the choose level menu is actually blanked out until you have chosen your character and colour.
When you have done this you can choose your level and see the players join the room and their character and colour.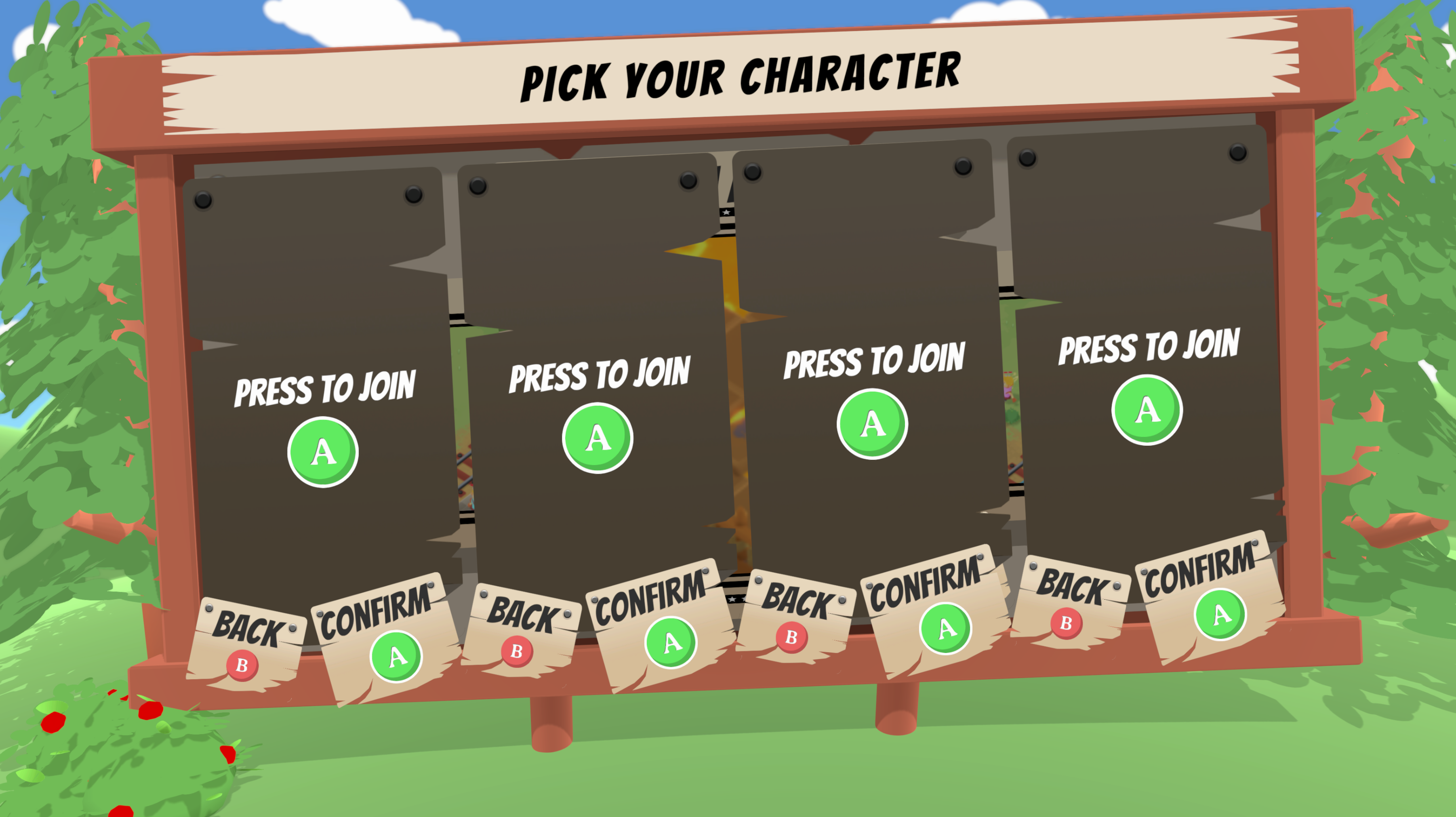 Our local menu is similarly developed the main difference being all players choose their characters at the same time. We may revise this panel as its getting a bit cluttered with all the back and confirm labels but as a first pass and implementation its definitely getting there. Once all have chosen a character and press A for ready Player 1 has the choice of levels to pick from.
To see this all in motion here is a little video I hope you all like what you see!
See you next time! and remember to Wishlist on Steam!