I've been working hard on trying to finish up the things I need done for the public demo I hope to release in the coming weeks. Essentially the groundwork is now laid for the story to unfold through the collectible artifacts. There's also the introduction of portals, which will be an important part of getting around the galaxy once you have bought the map and are trying for a 'perfect run' (all planets).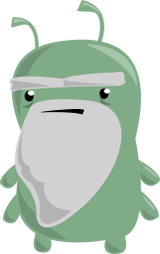 With the introduction of the portals also brings the introduction of a new friend... this dude will play an integral role of the 'story' surrounding these planets as well as a key part of the progression of the game itself. I was originally going to make him randomly spawned 'somewhere' in the galaxy so that you would 'discover' him in one of your games and possibly not in other games, but since coming up with how Sprout will 'end' he now plays a much larger role than simply 'being there'... and with him being accessible near the beginning of each game, it gives me a chance to use him as a bit of a tutorial, to the point where i think i'll make him the one that gives you your first seed & instructs you how to plant it. I may also start you with an empty jetpack which he then fills up for you once the first plant blossoms -- sort of a somewhat natural way to introduce the gameplay to you a bit at a time.
The only thing I'm worried about, is if you're experienced, will it seem too much a chore to have to go see him first before you can get started? Once i have it set, i'll do some testing and get some opinions at that point.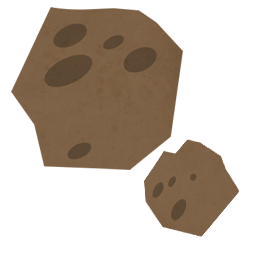 One of the biggest challenges the past couple days has been keeping up with the information i have coming through the Steam Dev channel, as well as through some other privately shared sources (the people who are not on Steam). If there's anything I've missed, or you notice any new bugs, etc, (and you're in the dev group!) please keep them in that thread and I will then be able to work through it like a todo list.
Thanks for all your help and positive vibes so far, I hope you are enjoying the game (or at least watching the progress). With the next update, some of the 'treasure hunting' stuff will finally be setup so it will make it even better.
Cosmic Hugs,
Nate
Changelog - v0.72
Finally fixed glitchy store icons

Hopefully reduced some of the audio-based hiccups, let me know if it's any smoother..

Rollover descriptions on store items (Thanks Lots of great peeps!)

Removed the background stuff (black stuff) on the planets. I was finding it too distracting actually.. was taking away from the simple aesthetic. Might revisit in the future but for now I dont see them as necessary..

Added portals. They Only open when…

Fixed fast plant — wasnt growing plants properly. (Thanks @Loopy)

Spawned Random Seed # for each plant. (Thx @Snorlaxxo)

Fixed Spawning bug. Should *never* spawn you in a planet now.

Added Bullet Helmet Flash, just some added ambiance.

Fuck it. I've added asteroids. Just something else to shoot. It comes into play a little later in the game too.

Fixed some minor bugs here and there.

Introducing the Old Hermit…