It has been more than 2 years already since we started the project. It's such a great fun seeing our game changes from time to time. Today, I would like to speak about one of the most powerful weapons that has been changed recently. Sorry to not give it a name yet, for now just call it a Turret!
It's quite normal to see more than one turret in each level of So Many Me. Some of them might be a part of puzzle while some might be obstacles or even decorations. One thing they have in common is that they are very strong, and you will never be able to destroy them.
This is the turret that we had used in the first year of So Many Me. It's not movable and does only a single energy shot!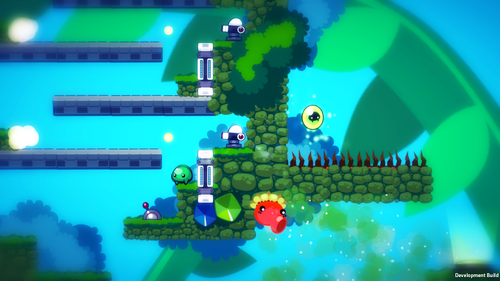 The time has passed and we decided to change its appearance. The second version is more colorful and fires more noticeable physical bullet.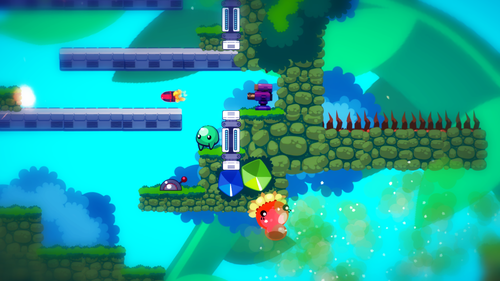 Not long after that, we have to change it again due to the necessity of some puzzle mechanic. But this time we don't change its appearance, we just twice its size and have it does a multiple shots.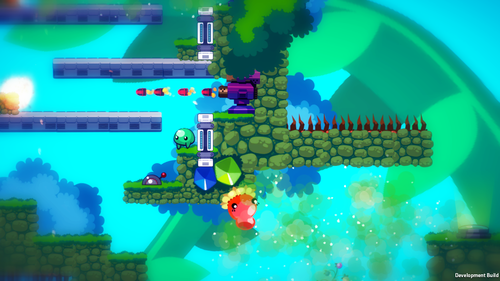 That's all for today. Sometimes, I just wanna blog about a small thing that we can easily forget :)