So yeah, I've spent some time adding new content to the game. And I'm proud to announce that revolvers in Shardpunk are now a thing!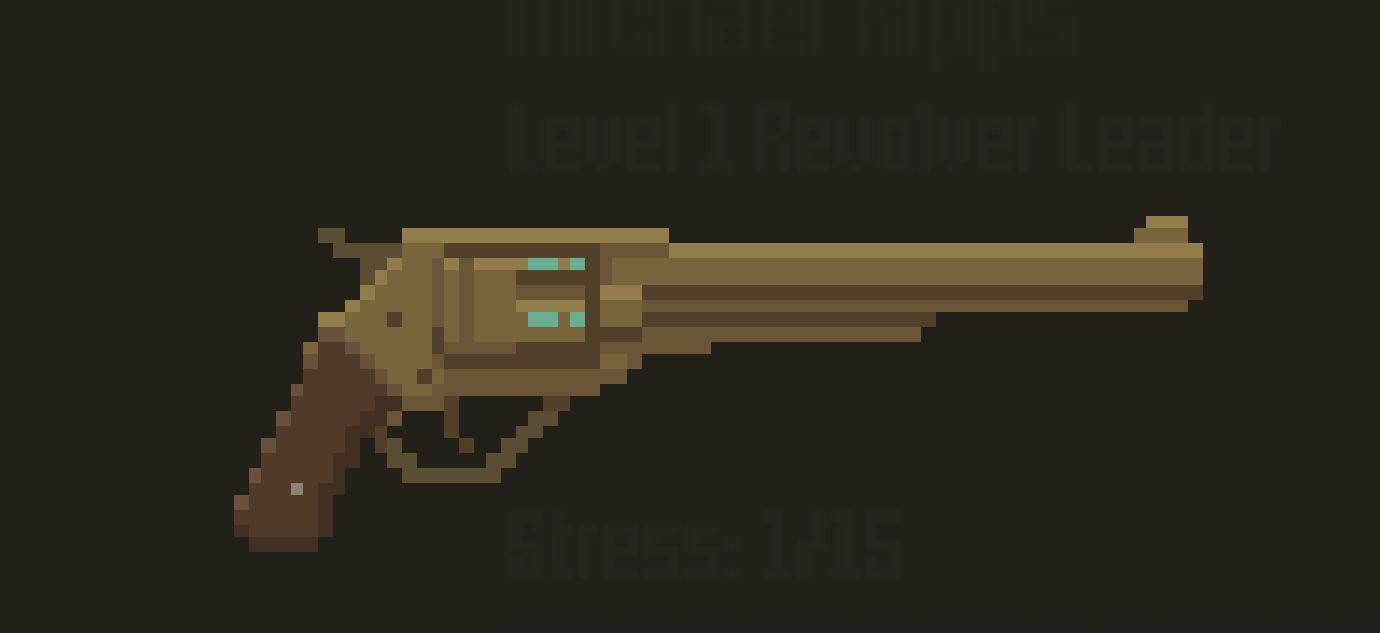 Yeah, that's the tier 1 revolver from the game, named "Old Revolver".

Still, do remember that there are no weapon "bullets" in the game's world (weapons are more of energy weapons type) so these revolvers don't have real drum magazines. But they still look cool!

Now, this new weapon type does not deal as much damage as other types, but shooting a revolver does not end the character's turn. It means that you can spend both action points on shooting: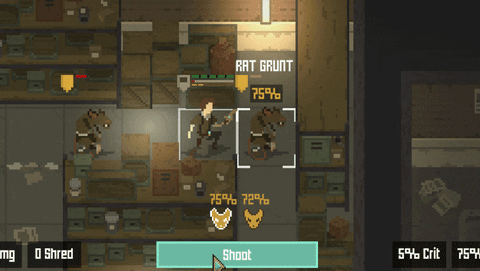 Killing rats is the most fun thing in the game; doing it twice a turn is double the fun!

Or on shooting and reloading, if necessary: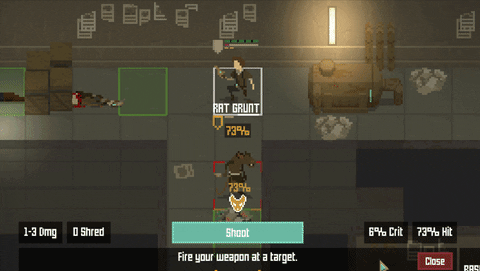 Enemy is dead and you're all set for the next turn!

The first revolver-wielding character (which was already present on the above screenshots) is Michael: a "revolver leader" character type. He has some abilities that help others in combat, like the possibility to reduce their stress:

This will keep the other guy from the crazy zone for a little longer.

Another action type for this character is the ability to grant an extra action point to a character that can be spent on whatever you like: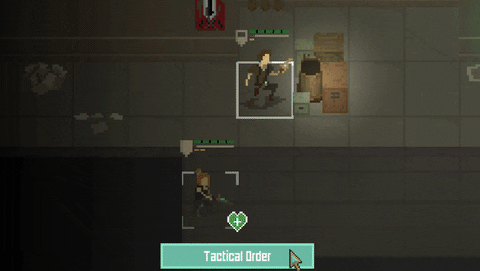 With 3 APs, a dash AND a shot is a thing!
That's it for now! I will be working on another revolver-wielding character now, so expect the next devlog entry to be about it.

Take care!