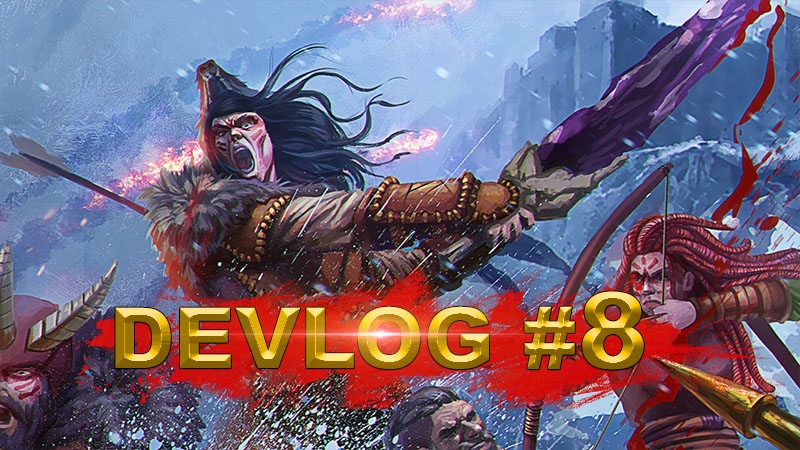 Video Developer Diary.
Hey everyone! We're here with the next video diary, focused on character creation. We've improved the look of our characters and shaders, especially hair, skill detail, etc. Expanded options with scars and small details. And we talked about what it took for a two-person development team to develop a full-featured character creator. Let us know what you think with comments, and we'd love to see your feedback on what you want to be added to the character creator.
The Early Access News.
Our demo is coming along nicely, and soon we'll have the first playable parts of the campaign. But we have a bit of a dilemma ahead of us, and we'll need your feedback. We want to make sure when we launch the Early Access we meet the expectations of our players. So the demo in terms of length and features we launch with is at a good place. We will start with a closed beta first to hear your opinions about the demo and based on your feedback decide how long to keep the game in the beta and when it is a good time to launch with Early Access.
We want to involve the community as much as possible as we develop The Way of Wrath and we think the best way to do that is start with the beta. We really appreciate your feedback and hope you can take part in this and help us launch a good Early Access. You can sign up for the beta with this link: Thewayofwrath.com
With the next announcements, we will write exact details and dates.
More updates!

Now that the demo is shaping up, we have more content to share! We want to keep the announcements like this for the bigger and important news. So, you can have a choice of how much development details you want to see. For smaller updates, we are posting images and videos directly to our IndieDB page.
You can also:
Join our Discord channel: Discord.gg
Our Facebook group: Facebook.com
Or follow us on Twitter: Twitter.com
If you like our game, consider wishlisting it: TheWayofWrath.com/Wishlist
(Right now this will redirect you to steam, but we'll add options for more stores and markets as we add the game to them.)
Cheers and thank you for following us, and all your support!