To carry on with the craziness that is me actually regularly posting updates I have added some cool things recently.
Push to Activate
The feature that is most requested when taking Undercrewed to expos is the ability to press a button to activate a room rather than them automatically turning on when a player enters.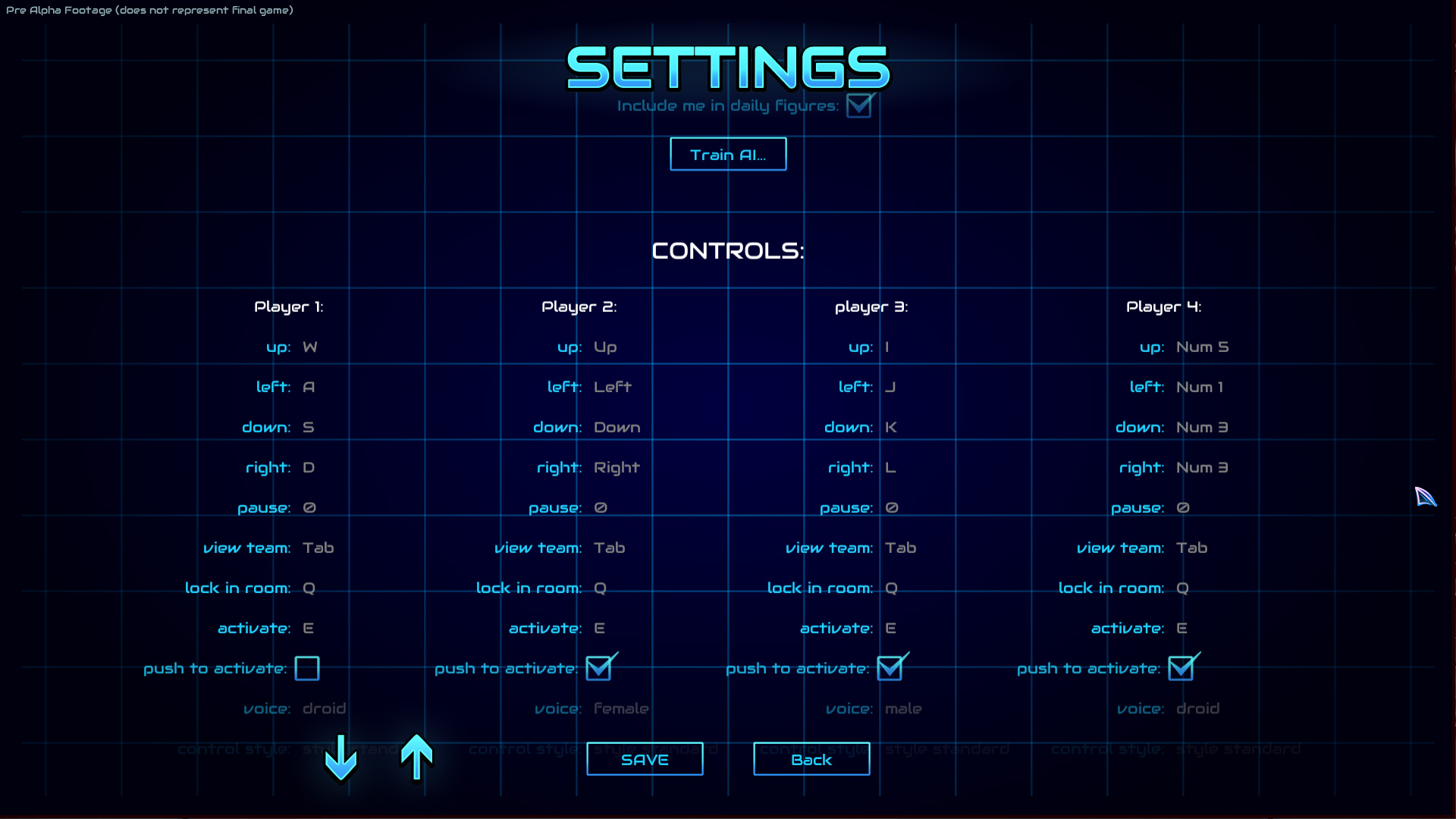 Not only that but I have added lots of settings to give players more options for how they control their players.
Press a button to lock yourself into a room so you don't walk out by mistake.
Alternate methods for how movement works when in room
Rebinds for all controls
Button to turn room on and off (like I said above)
Ingame Help
I still have lots of help I want to add, but I've made a start which I am very happy with.
I think its best people naturally work out how to play a game because that's more fun than reading things, however I have added some basic popups to help nudge people in the correct direction.
I've also added some lovely additions like a popup to tell the player what their current score is and also a popup to tell players about the enemies that are spawning. This helps differentiate between enemies and helps the players decide how to handle an enemy.

Feedback
In the ramp up to doing a release I have added some feedback questions into the game.
This will allow me to get people opinion on how long/short levels are, how easy/hard enemies are, how fun/complex objectives are.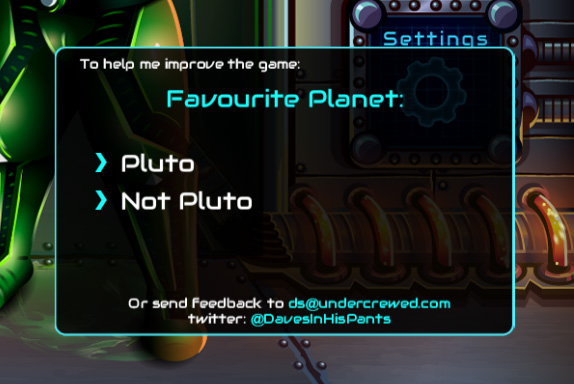 Online Scores.
One feature I have really enjoyed is just simply having online scores for those people with a competitive streak. This can be turned off but if people or teams want to start taking things to the next level it puts extra content into the game for them.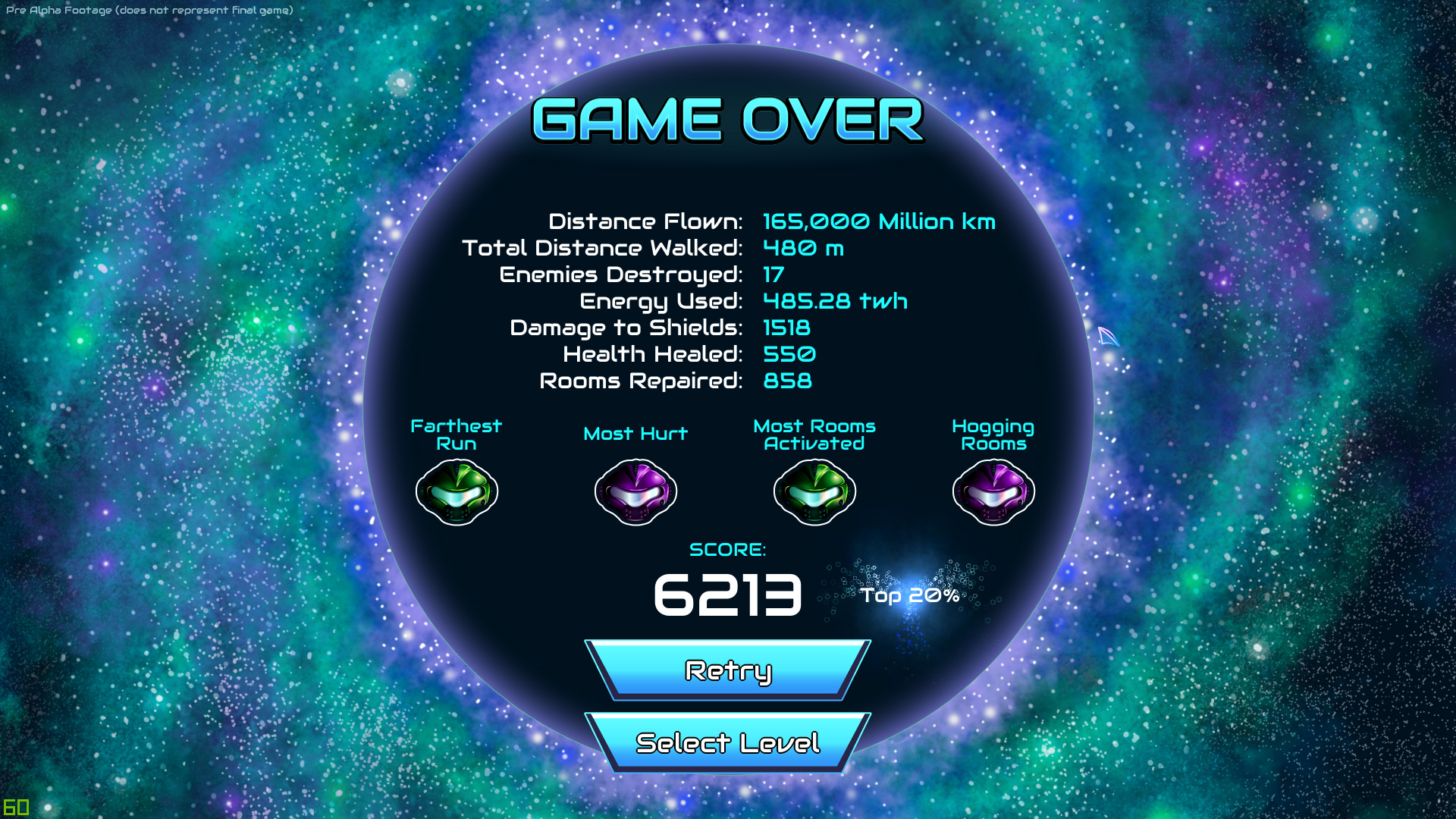 This is just a small selection of things that have been done in the last few weeks.
Read the full article here: Steamcommunity.com
Other things in the article:
Improved Netcode
Dynamic Asset Loading
New Sounds
Ability to give commands to the AI crew