Logbook, day 55, afternoon
We've been on "Varencarres Island" for three day, it is our first stop.
According to our records, Vasco da Gama and Infante D. Henrique were last seen on these shores.
The only visual information we have of them are some rough drawings.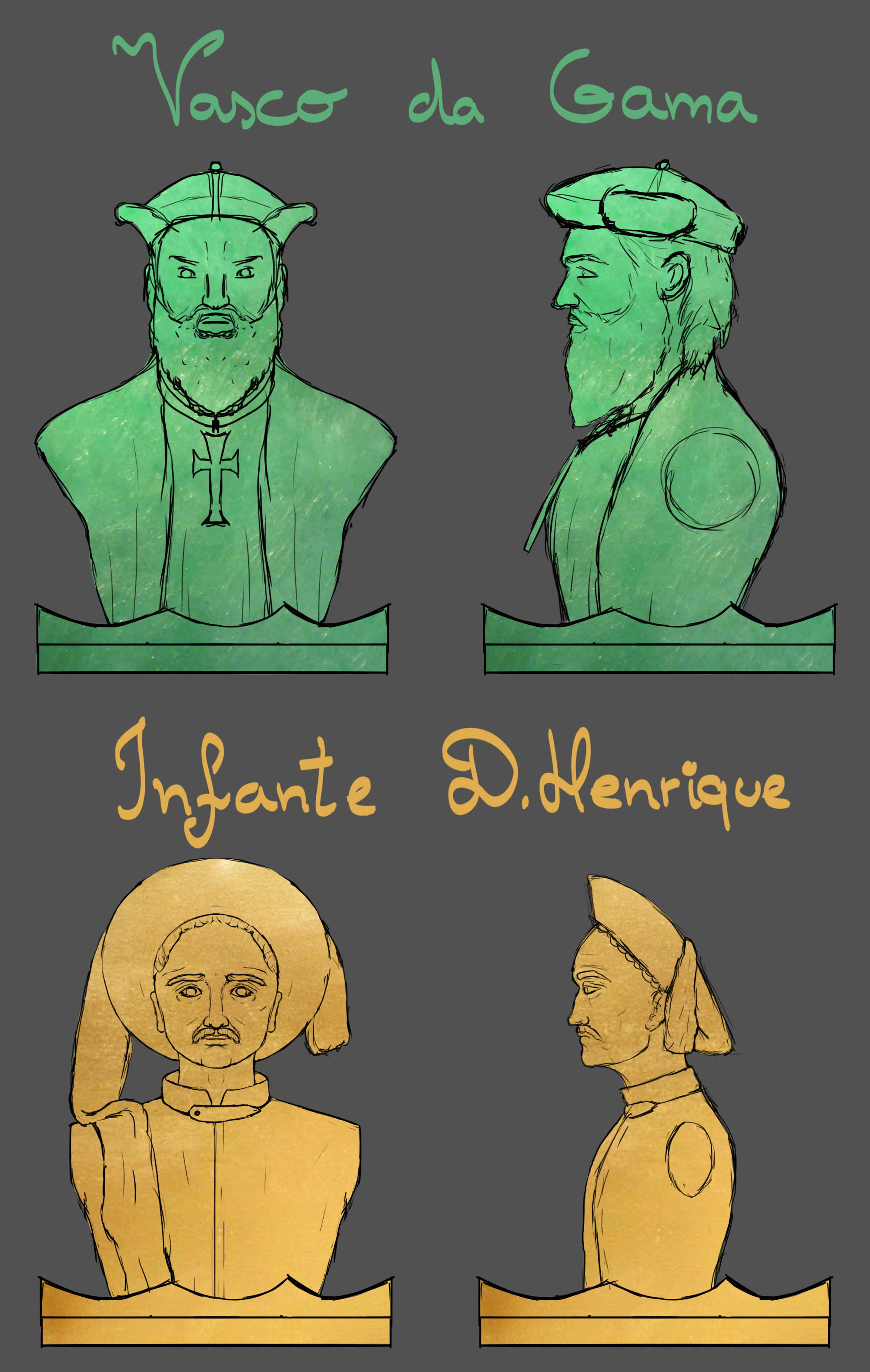 While we set camp and gather food, our steward is madding some designs to improve our boat.


And our engineer is already interested and preparing the materials.
Frequently we hear shots on the other side of the island. With a pair of swords and two muskets we are preparing for trip in order to find out the origin of these shots we heard.
End of entry.