Greetings Captains!
It seems like ages since I have last written an article but development hasn't slowed down, I have been posting my articles over on the Steam page.
So let's look at some of the cool things I have been working on.
By some technical genius we have implemented online pausing! This is my favourite thing I have ever implemented into any game!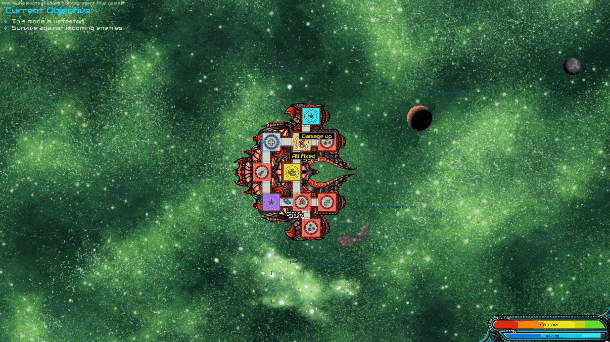 Most of my time has been spend working on levels the last month, I have added a whole bunch of disasters and events to get through on your ship.
Maintaining the heat levels so you don't freeze up.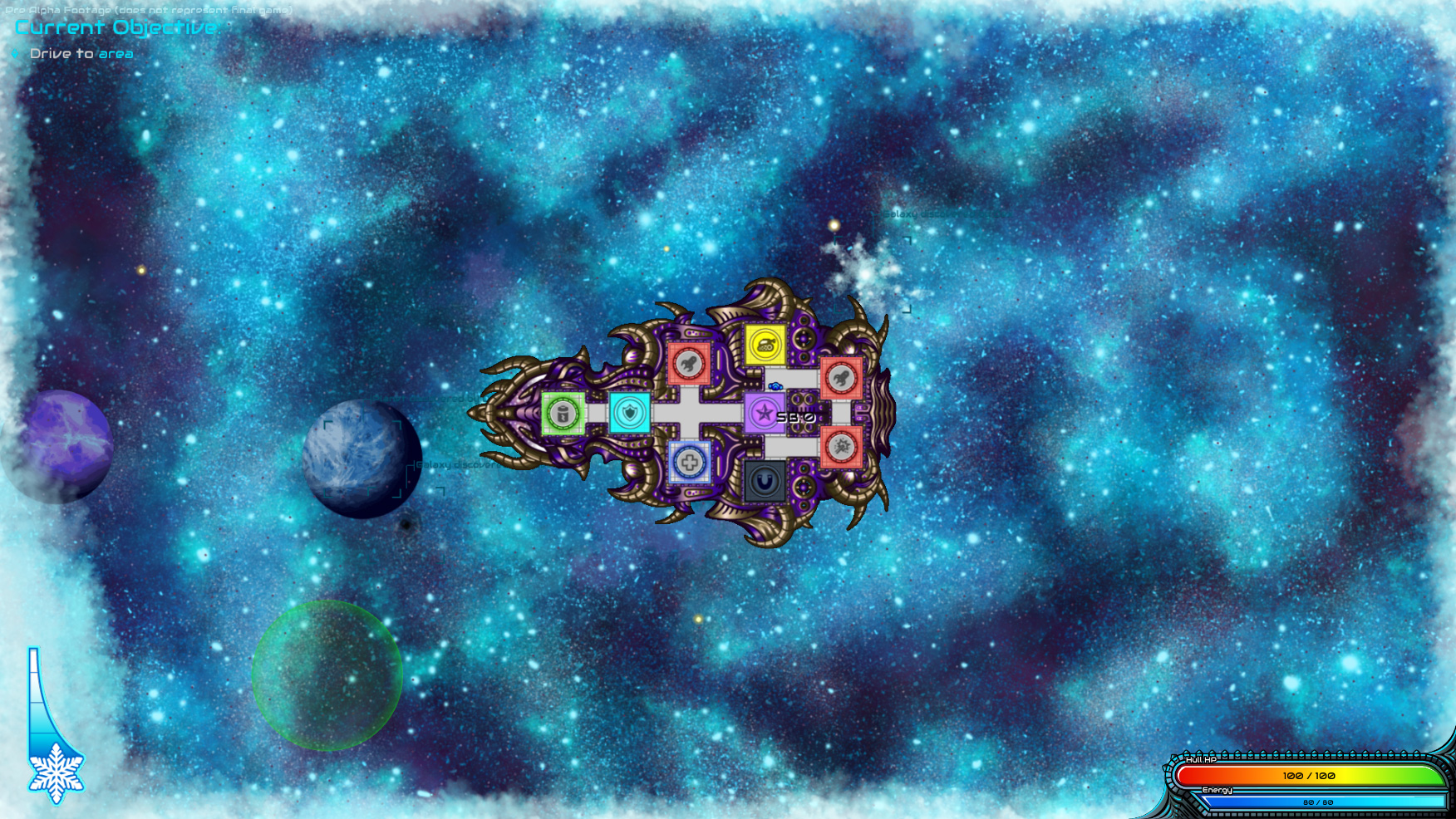 Gas leaks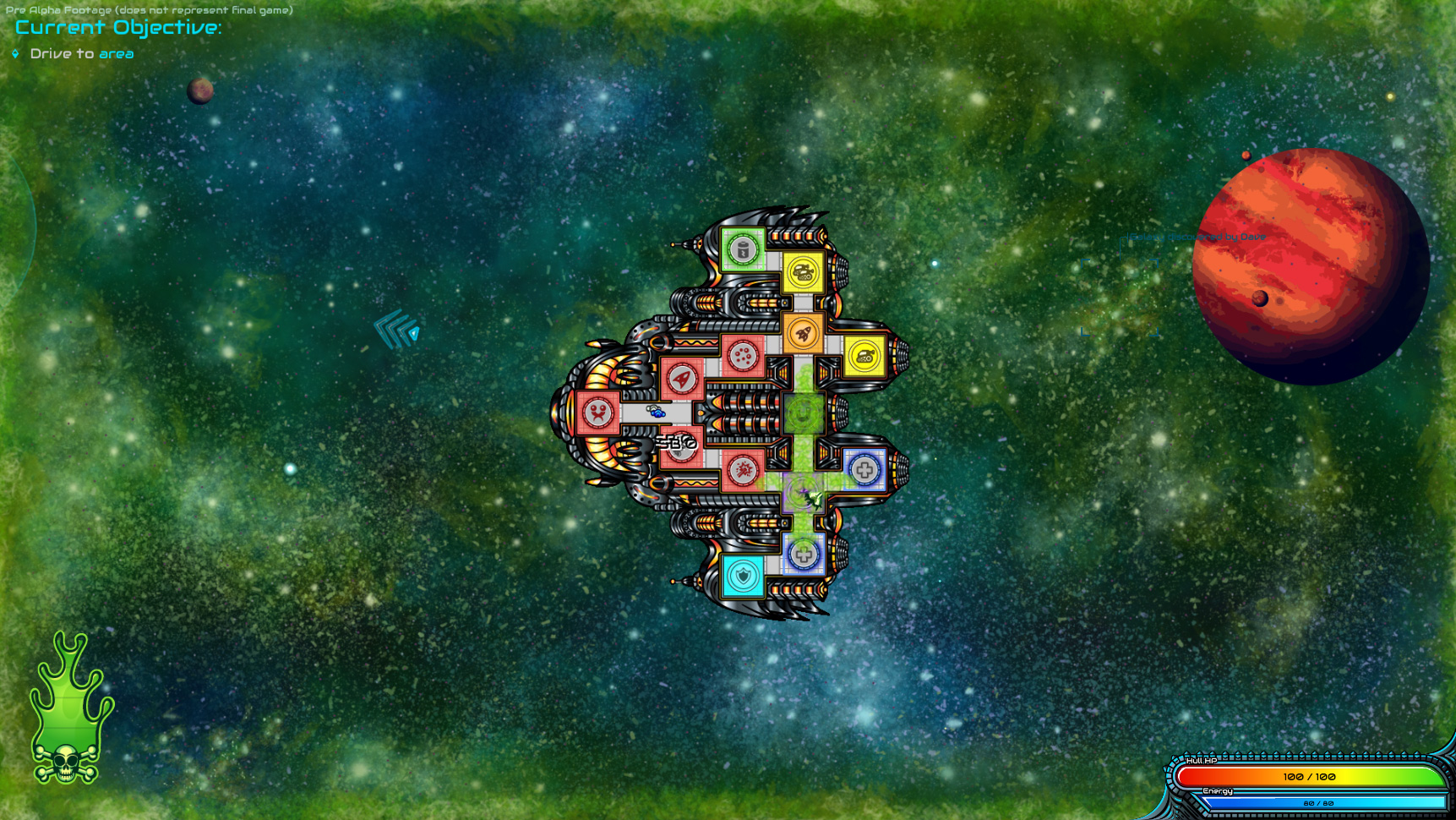 Enemy intruders on board your ship.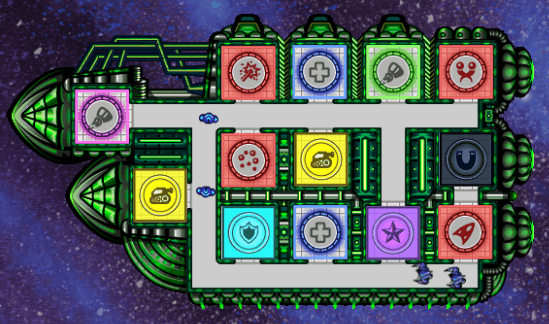 Lots of progress has been made on the levels:
Levels 1-4: 95% complete
Levels 5-8: 60% complete
Levels 9-12: 40% complete
My current plan is to launch the game early with just a small number of the levels in. After I get feedback about those I can use that information to make better levels.
The last thing I wanted to show everyone is the most interesting to me. I've been working alot on debugging tools and I think it's fascinating to see how the screen looks while I develop the game: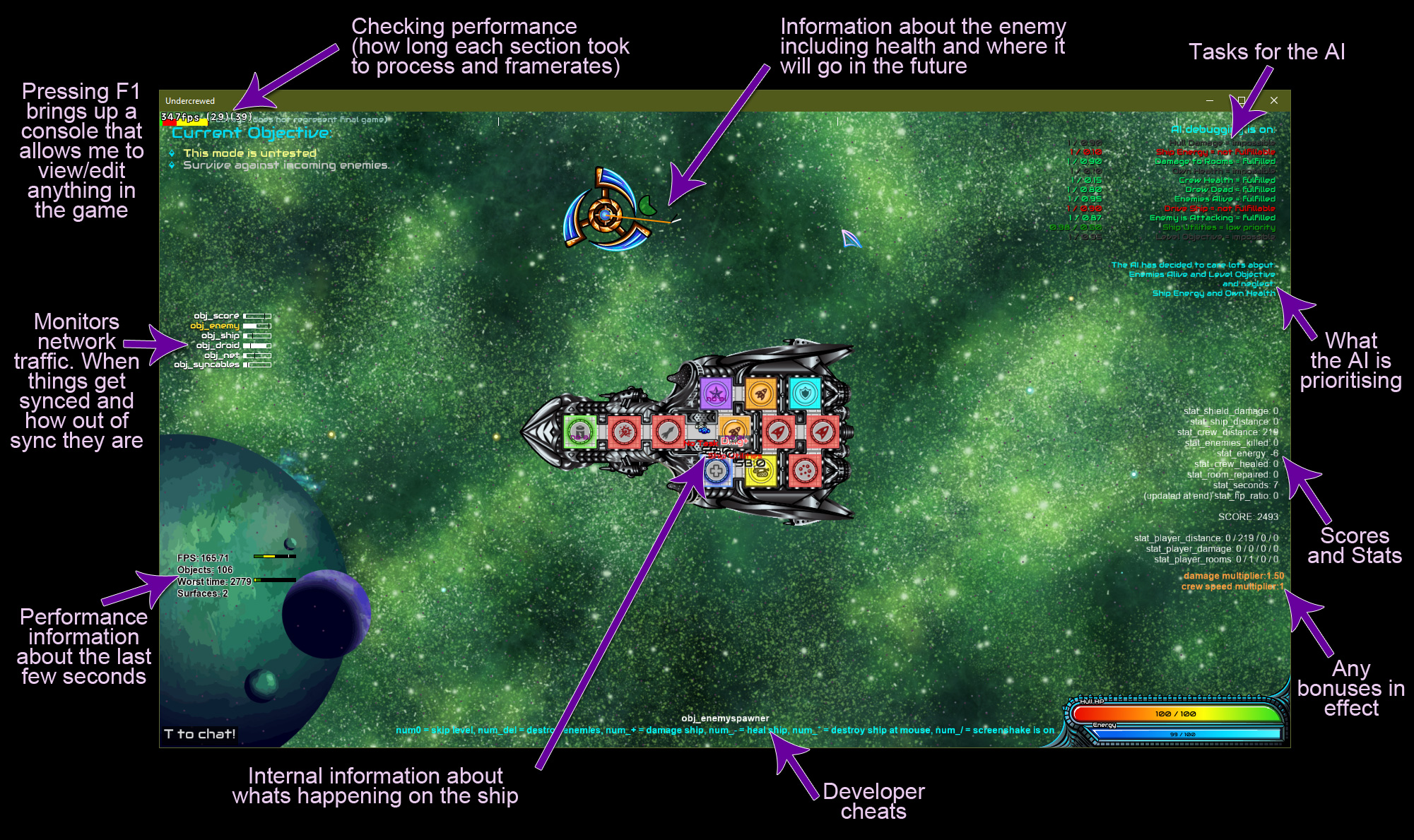 As you can see I have build a huge number of systems to monitor the game as it goes along.
That's all for now
Lots of Love
- David.