Hi everyone! Today we wanted to share more of our ideias for the background art and the assets we used for it, as well as the problems we faced along the way.
Disclaimer: Although the game will have a 2D pixel art style, a decision was made to iterate through concepts in digital art that were later turned into pixel art.
---
Concept
From the start the team knew we wanted the game scenery to be something that would be able to reflect the main character's feelings along its way and emulate the sensation of being trapped and being made to face your feelings. Knowing this, the idea of a cave came to mind, being that it could have no exit and start with a gloomy look with no light but evolve into a crystal filled cave with bright lighting.
First concept of initial background First concept of final background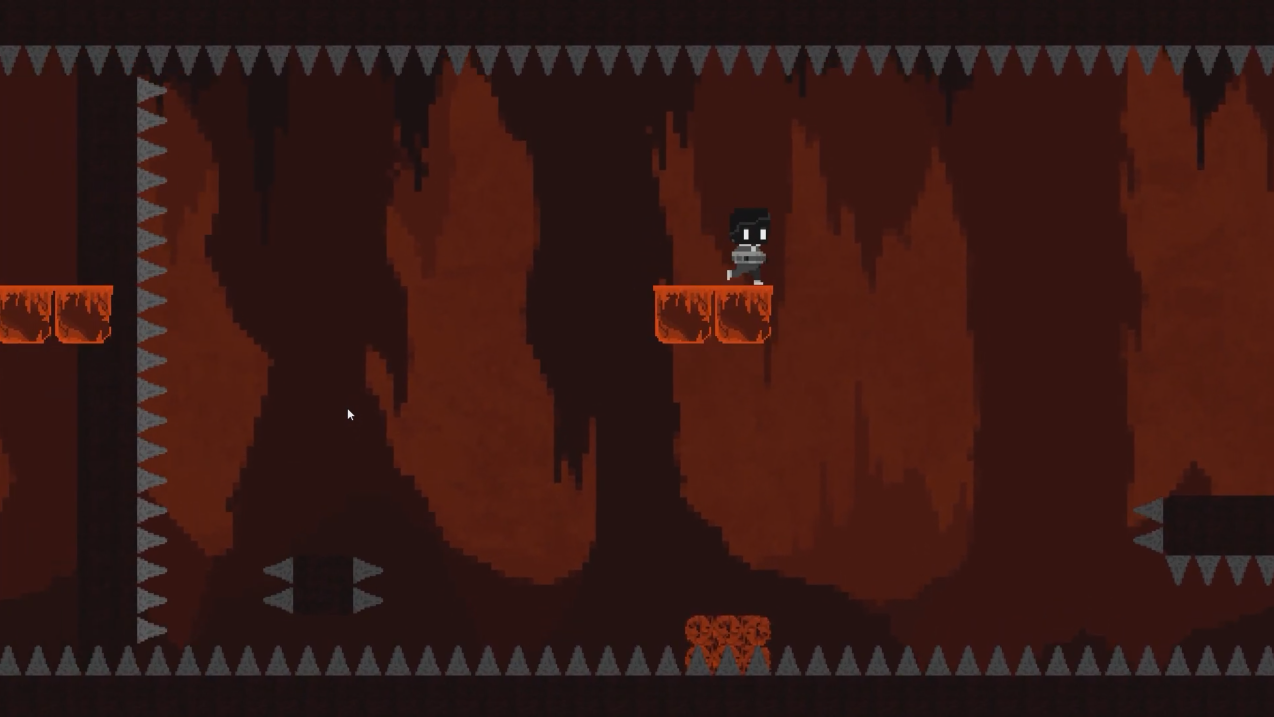 Concept background implemented in the first prototype with art
Since the game is all monotone, we had to be really careful about the tones we were using since we wanted to have contrast but keep cohesion throughout the game. This brought some problems since we knew the concept didn't have depth, but when the artist tried to add more it would lack contrast.
---
Current Look
As we referenced before, we wanted to add more depth so we studied some of our inspirations and looked at some illustrations that portrayed caves in pixel art and digital art the same way that we were aiming for and, in the end, we had an end result that we were pleased with for this stage of the project.
We also added some paid assets that would fit the scenery to add even more depth and to make it look more realistic like rocks, some waterfalls and interactive elements like bats that are flying or rats that run away if you pass through them.
---
We hope you've enjoyed this look at our background art and the reasoning behind the creative choices made for them.
Stay tuned to learn more about our game through future devlogs!
Be sure to follow us on Twitter to have more daily updates! Twitter.com