Hello everybody! Been some weeks since we updated, we just wanted to make a devlog when we had something cool to show, so here it is!
Students Bodies
The first thing we tackled these past 2 weeks were the students bodies, if you don't remember anymore, these were the concepts for female and male hairs and bodies!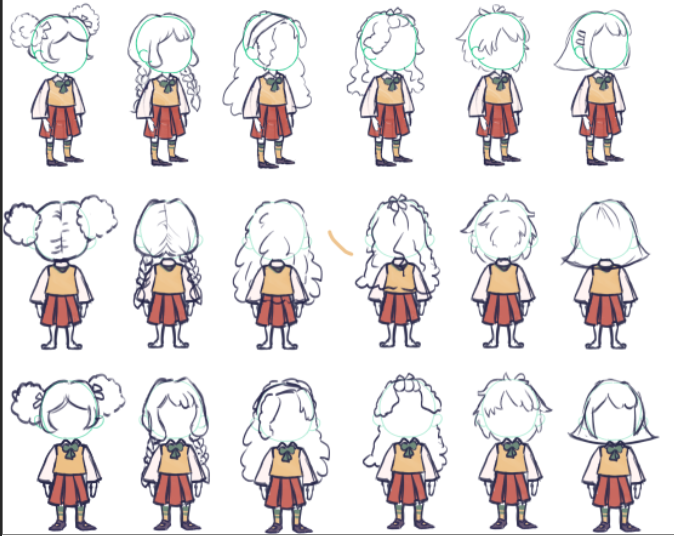 Having the concepts, we took them and added more color variation, fun lineart and better contrast!
Since the beginning we intended to have 4 face shapes and 3 skin tones. We wish we could do more but for this phase of the project, we can't take more than we can tackle really!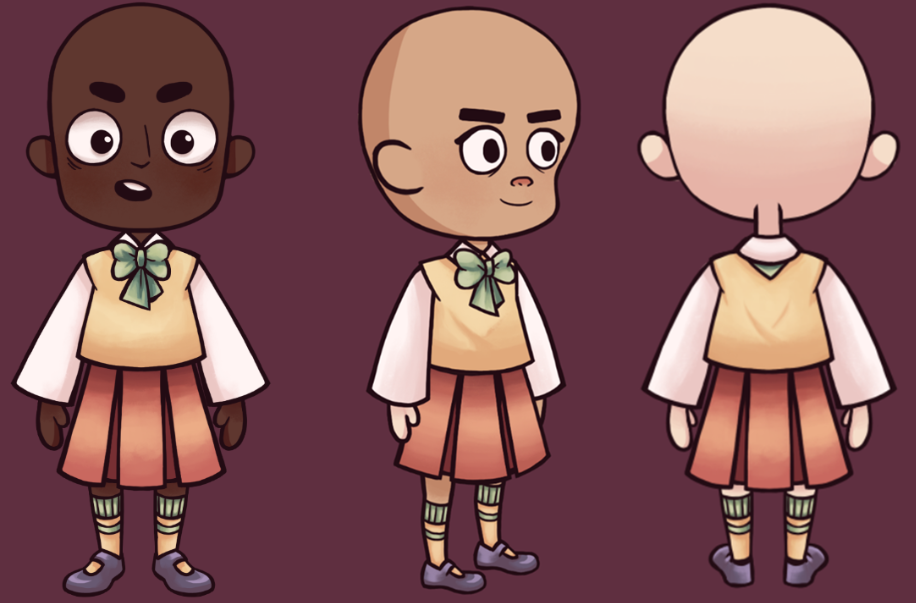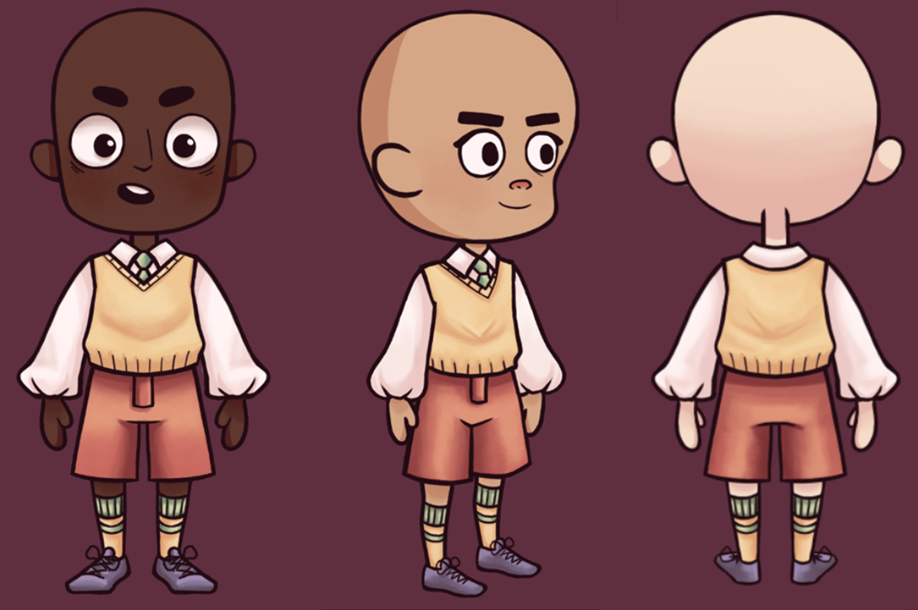 Hairs and expressions!
As you probably noticed, in the pictures above you can see there are already some expressions (eyes, noses, mouth, etc) made. We have more so we made a simple mashup of everything we have done for the faces!
In the model sheets ceoncepts you can also see the hairs we intended to do, but since we are very addicted to this project, and couldn't really pick we made all of them, and more! For this week we still only have female hairs, but we'll make the male ones this next week. They still don't have paint because we wanted to get your opinions first!
We decided to make bangs and hair, so we will randomize between them aswell, having two hair types, curly and straight, and they will only randomize between them.
Check it below!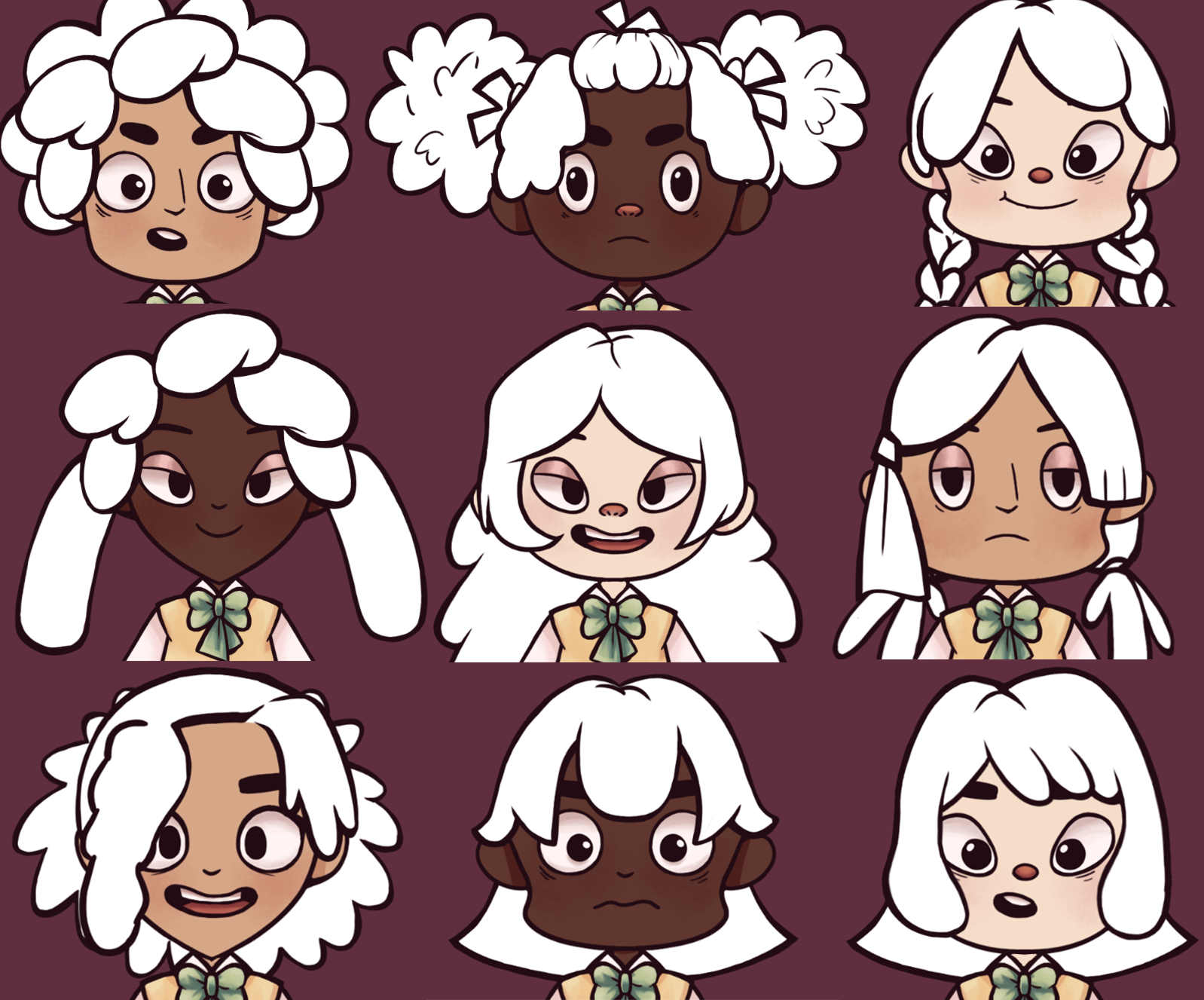 We think the expressions really do help show the character's personality! We hope you also enjoy them. Here's a preview of a full student: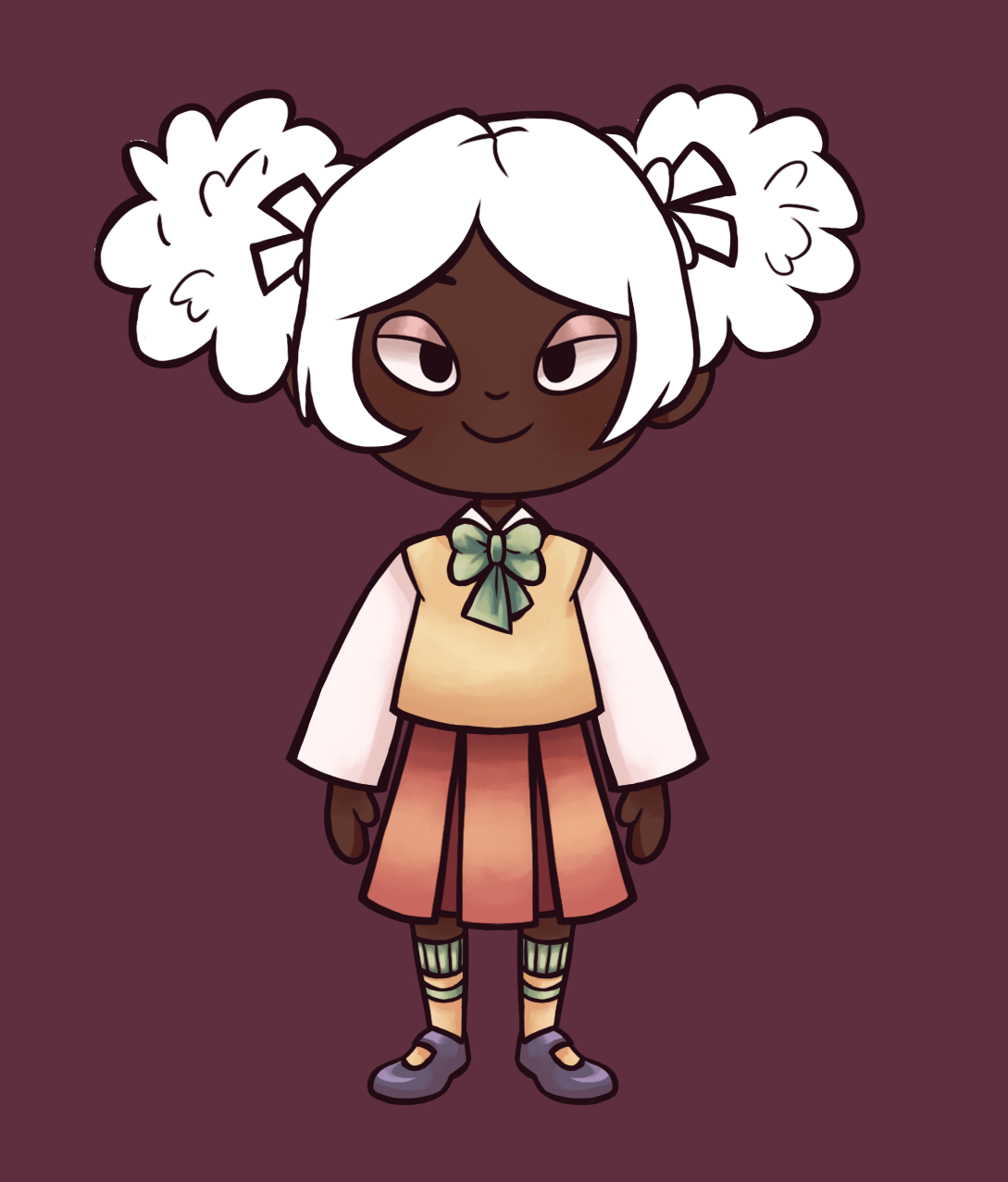 See you next week everybody!
We will show boys and mechanics, so stay tuned!