Hi there!
since I've seen a lot of people coming from IndieDB looking at the analytics of my last devlog video I would like to share today's video again. This time I was talking about some football features in Road to your City.
If you are interested in the whole series, you can also have a look at the playlist.
---
If you are not already part of my Discord channel and you want to be up to date regarding the development I would love to welcome you over there!

---
Again, for those ones not watching the video, here is a short summary of the most important things happening over the last two weeks:
1. Steam logo
Few weeks ago I was looking for a graphic artist since I didn't like any of my previous drafts I made:
Luckily I was able to find a very talented artist, who created the logo I was looking for.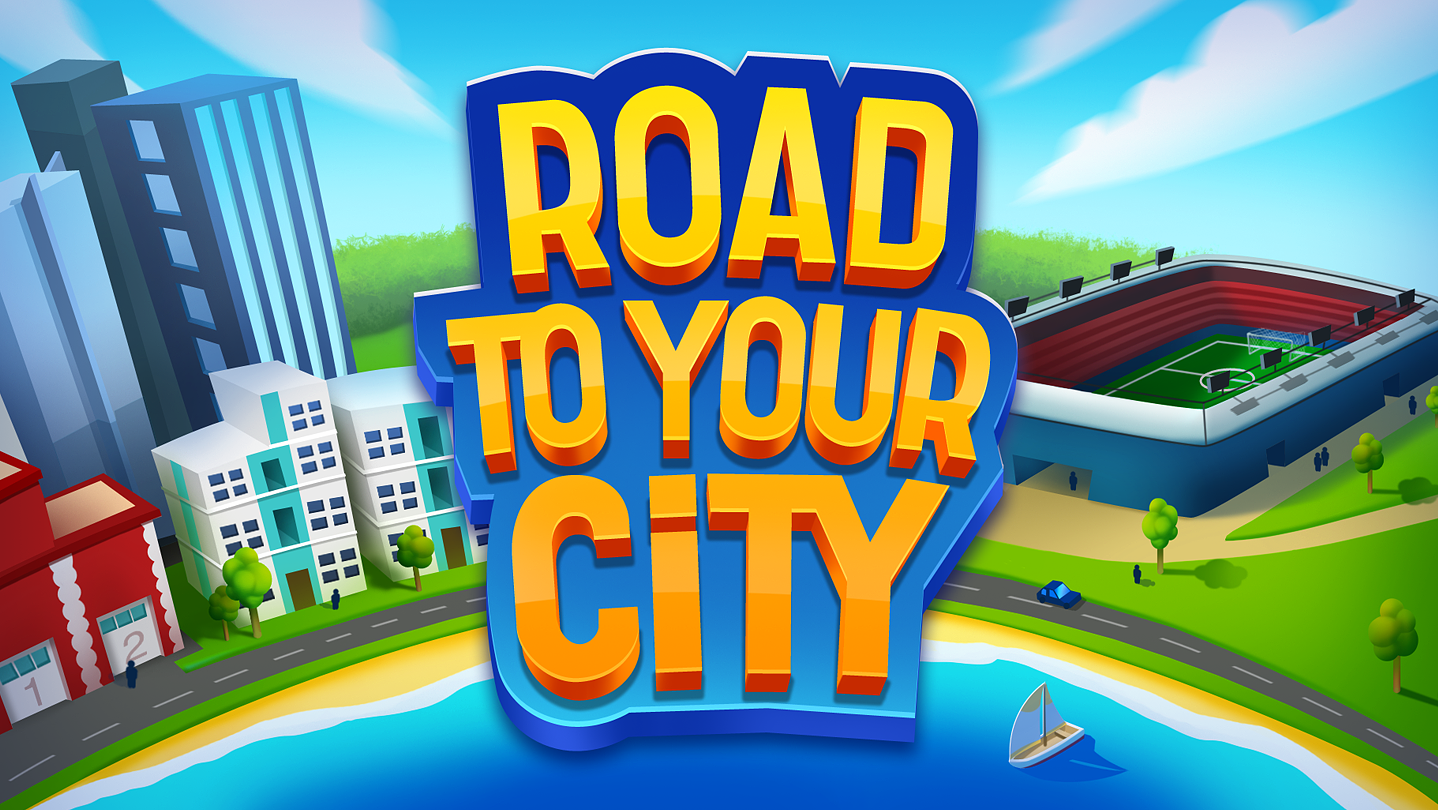 I think it's way much better than the previous versions and I'm really happy with this logo. What do you think? This has also been a preparation of the Kickstarter, starting in January 2019, which was needed to get a little bit more attraction (in my opinion :)). A big thanks to the graphic artist Adelina!
2. Football features
Actually it was almost the first time I was talking about football features in my devlogs (I did more writing about it in the blogs on my website).
You start creating your city at the beginning and you have to make people move into your city. It's very important to make your city also attractive for children since they can play for your team. If you have enough children you are able to request the funding for founding a football club. When this has been founded, your new club will automatically take part in league competition. There are eight leagues. Starting in league 8 it's your exercise to bring your team to league 1 and to the top of the world.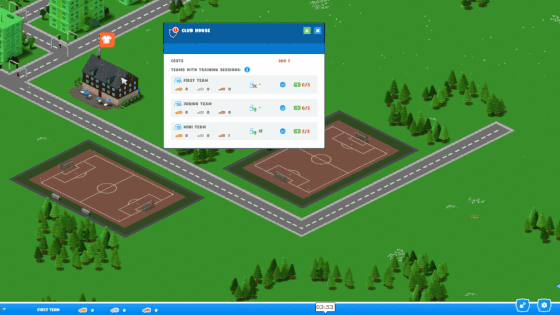 You have three different teams in your club, the mini team, the junior team and the first team. The children start their careers in the mini team and are able to move up to the other teams during their career if your club provides good conditions. As a mayor you have to secure a good training fields quality, which will prevent heavy player injuries. You can also extend the player careers later in the game by upgrading the hospitals in your city. Upgraded hospitals have a positive influence on the players living in the surrounded apartments.
There are three different kind of players: the bronze, silver and gold players. They represents the players quality. Getting bronze players is hard enough in lower leagues, but when building your first level 3 apartments you start getting the chance of having gold players in your team! Therefore you need the perfect conditions in the city infrastructure but also on the football side e.g. like grass pitches in perfect conditions, otherwise they will leave your club again immediately and your team strength gets weaker and your team might struggle in the league competition. As you might here by this short explanation it's more complex than it looks at first sight.
3. Website updates
I also tweaked the website a little bit and added my composer Jamal Green to the project.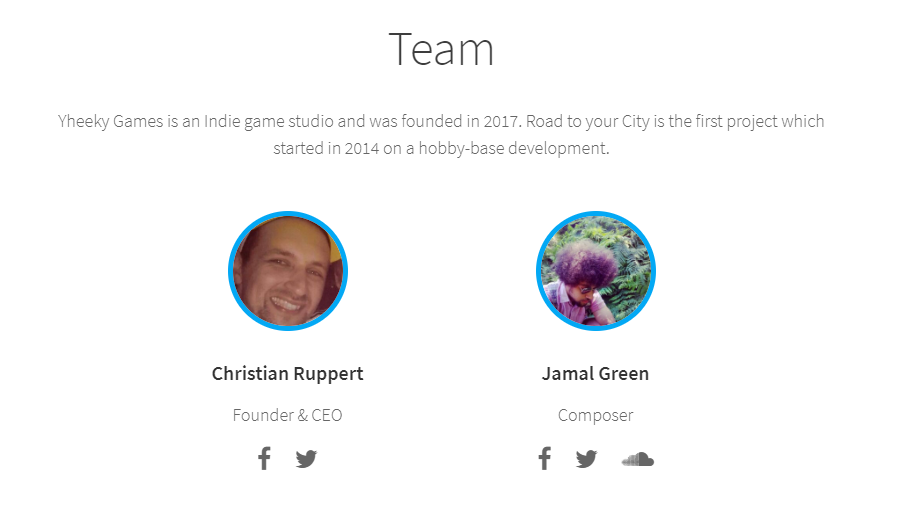 If you know the indie game industry you might know him, since he made the awesome soundtrack for next weeks coming indie game Equilinox made by ThinMatrix. I'm very happy to have him on board - he's really a great artist. If you don't know him you should definitely have a look at the soundtrack.
That was a short summary of the video. I would deeply suggest to have a look at the video anyway ;) Feel free to leave me some feedback if you like or even if you watch the videos :)
Have a great week & thanks for reading!
Christian