How it works
The Boss does not start with the level, but it gets triggered in a certain room by a hidden trap. At this moment, everything shakes while it slowly appears.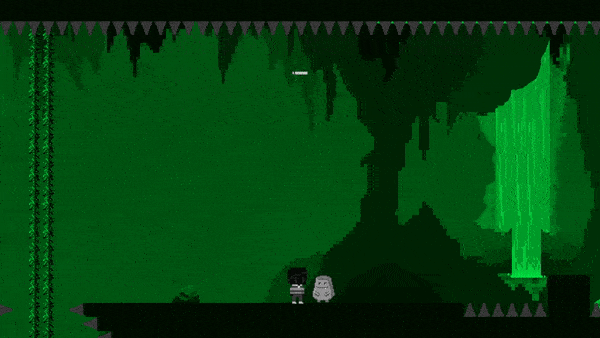 After the flashy entrance is where it gets active. The Boss starts hunting down the player with a constant speed and the only way to escape from a horrible destiny is to keep running and solve some platforming puzzles while at it.
Finally, when you almost collapse from all that running (and most likely deaths), the Boss gets stuck through on a wall with a gap that only the player can fit in and is "defeated" at last.
---
Meaning
The Boss has the purpose of putting the player in constant pressure while they focus on completing the level in a quick pace. In terms of backstory, this scenario is meant panic attacks, which can get really difficult to get away from in their beginning stages.
---
And that's it for now. we hope you enjoyed this look into our Boss!
Note: The Boss is not final yet, as it may be subject to changes in some details.
Follow our Twitter and see you next time!