Hello everyone and welcome to the fourth Rusalka Development Update, this time with sand!
"How's the progress? Swimmingly well!" I'm sorry. I'm very happy because today I can finally show you my blockout with some new stuff like terrain. As you know, things are still in development of course, so don't take anything for granted, a lot of things can still be changed if I feel like it, but right now I'm really proud of what I got.
Without further ado, let me show you how the blockout evolved through these screenshots.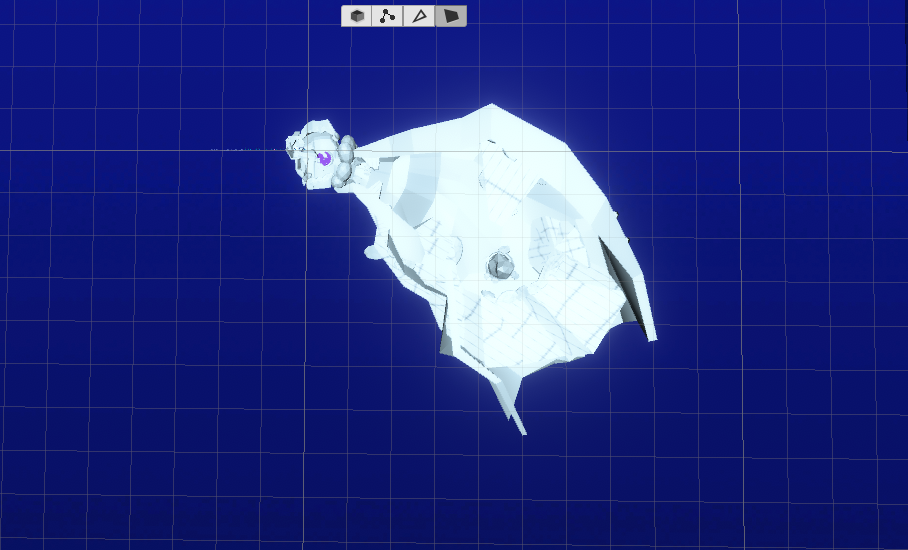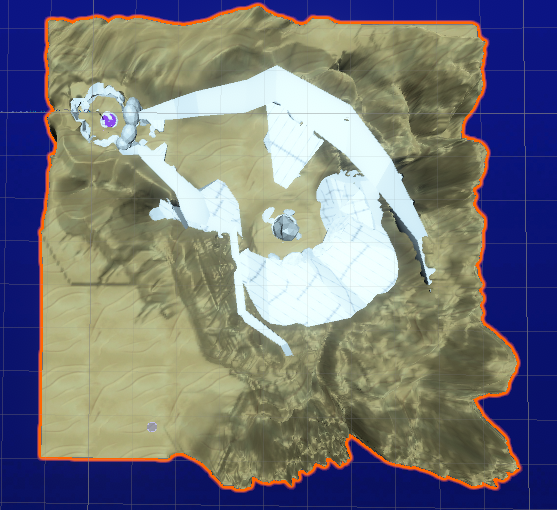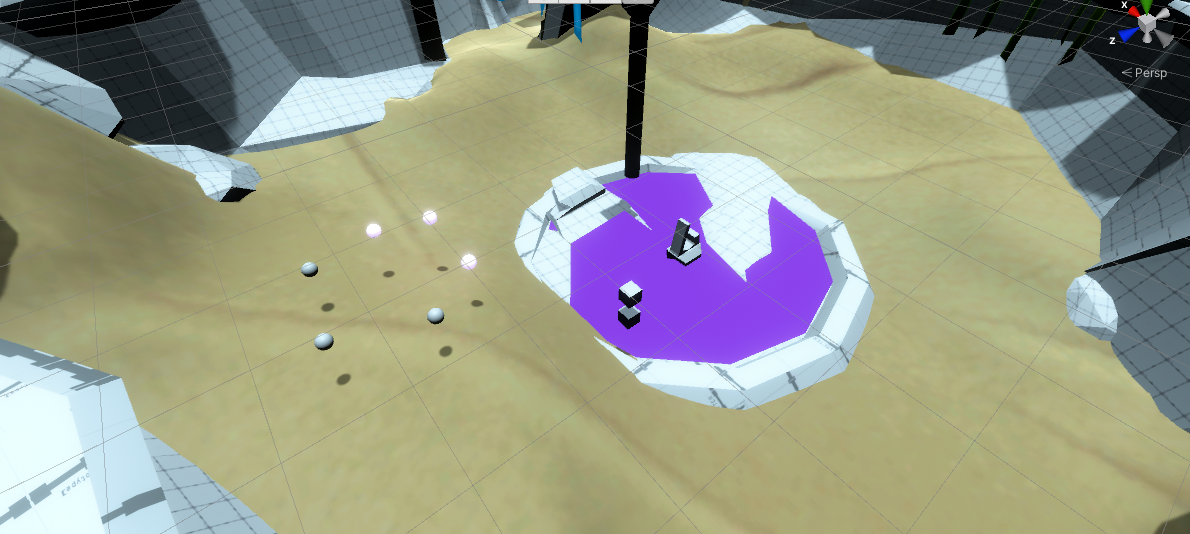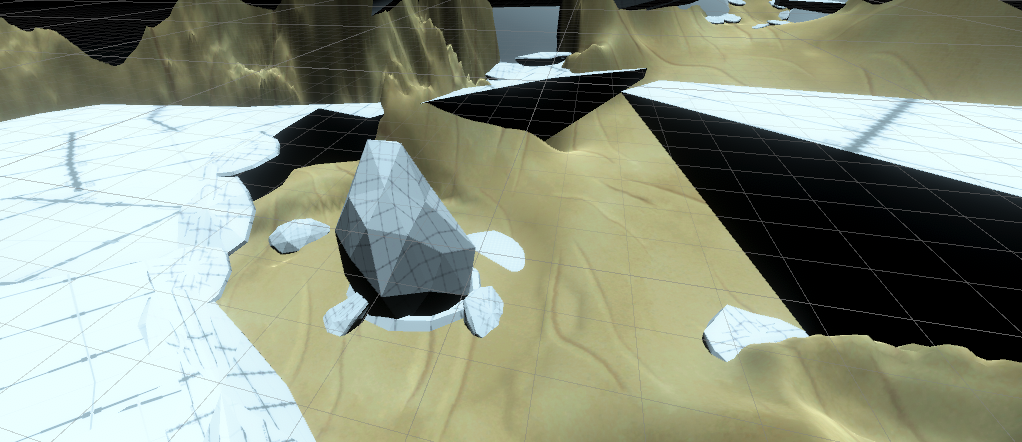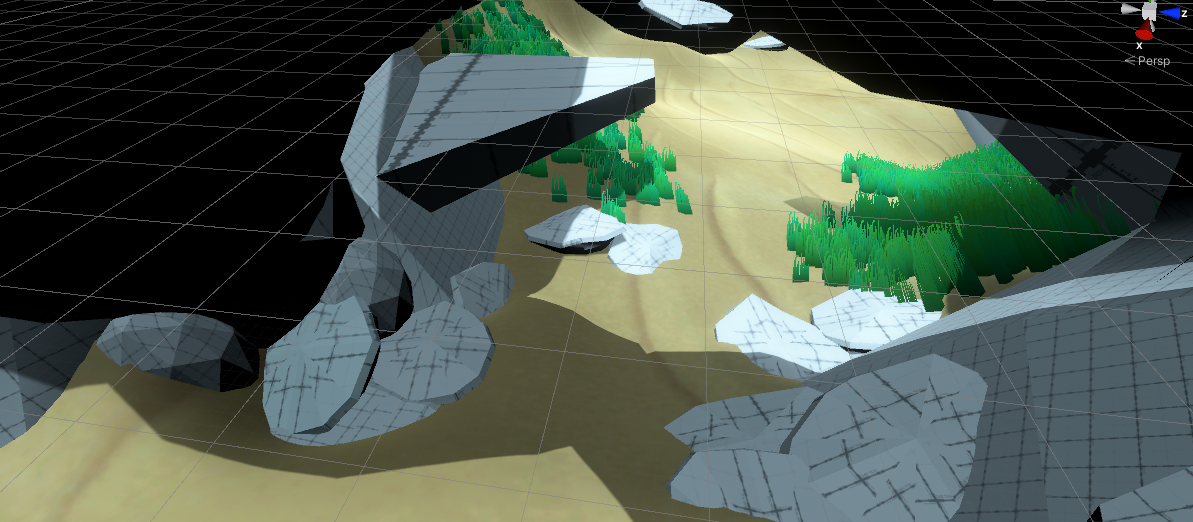 As you can see, through Unity Terrain, we now got a different perspective of the scar and even a seafloor with sand. Using some images that I made back in school for VFX particle systems, I created some very interesting brushes to use with this Unity feature. I've had a great time creating the erosion of the peaks and rocky areas of the scar.
Fun fact: the sand texture is actually my first texture ever made! Well at least seamless. Big thanks to a friend of mine for teaching me that! It could use some tweaks but I'm running out of time, so I'm going to leave it as a low priority improvement in the list. I'm liking this a lot. Meanwhile I've also been reworking the 3D model of Rusalka because I want to implement a few animations, especially one that is crucial for the sake of story (and character) development. So far it's looking good but I'm having a few problems with the fin, as you can see.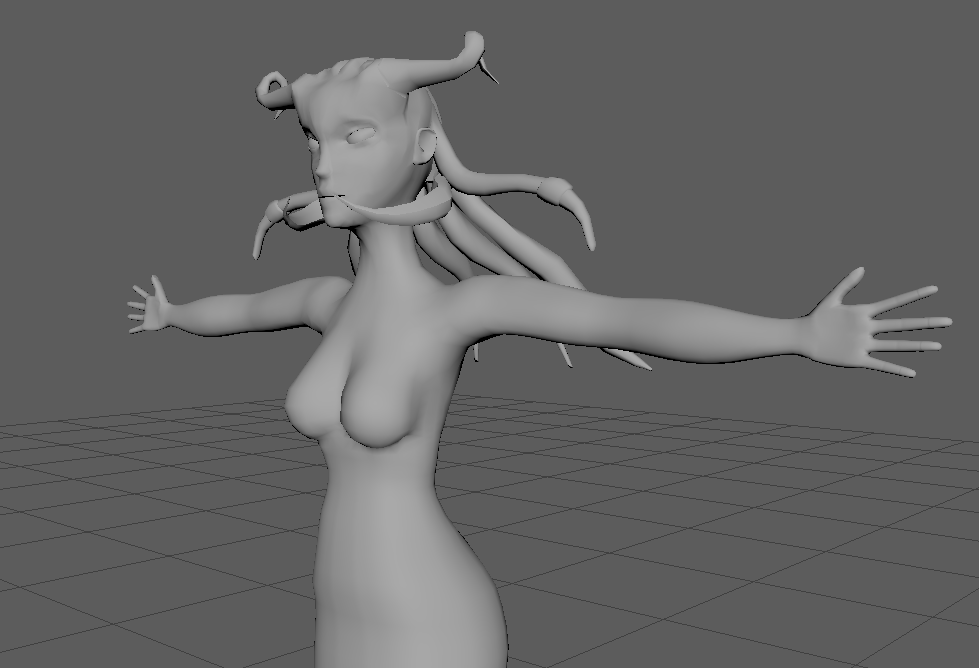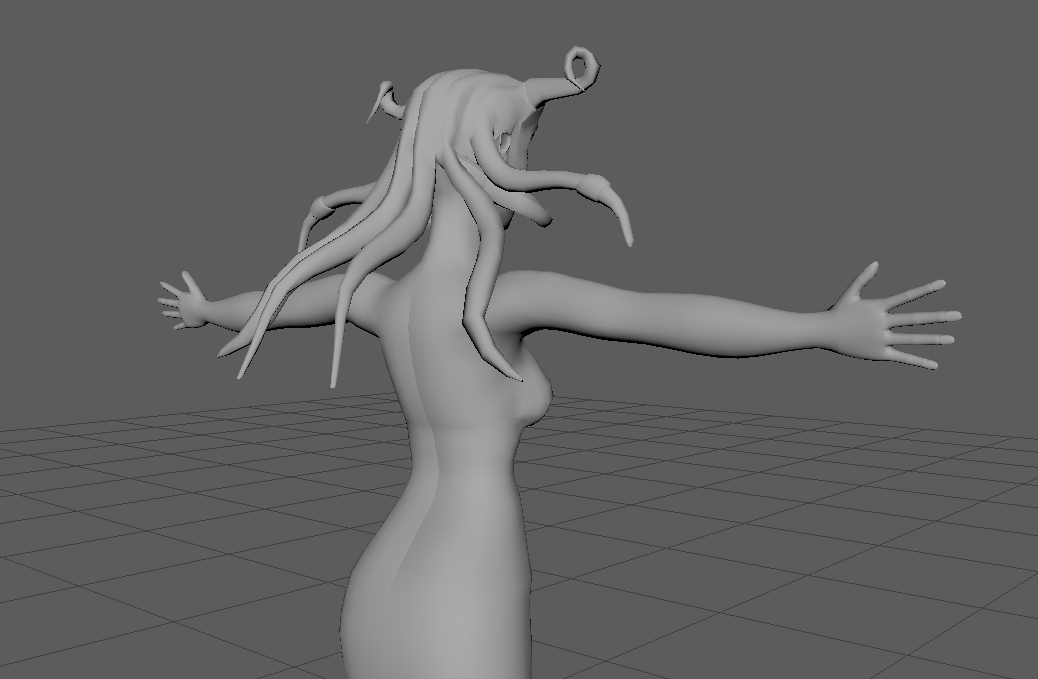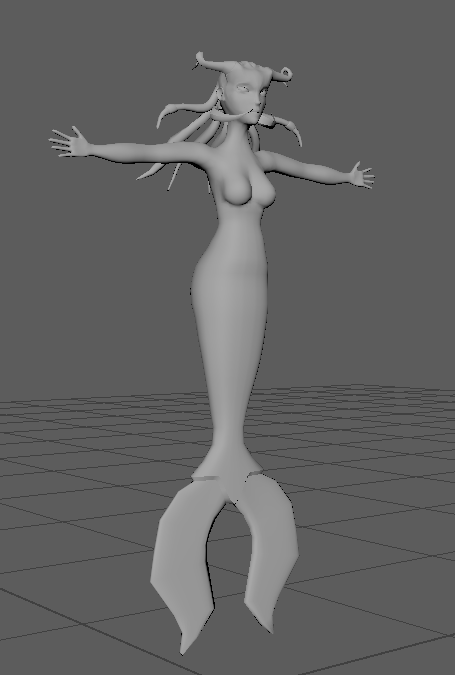 I'm happy with how the character looks but I still wish I could improve it a little bit better. Unfortunately that will have to come at a later date, I don't got the time to make any more changes in the character so she will have to stick with this design for now. One of the things that could also support these alterations is the implementation of Character Skins that you could unlock by completing certain challenges in-game but as I said previously, that's something that can only be thought of at a later date.
So far I wish you are enjoying the evolution of the game as much as I'm enjoying making it. In the next Dev Log we are going to talk about what the crab shouted when he was stuck in seaweed: kelp!
(I'll try to keep the dad jokes to a minimum from now on)
By the way, I'm going to start to post more updates on Rusalka on social media, just some quick things and small improvements with pictures and/or videos. You can follow me @lowies_canvas on instagram. Thank you for reading and please look forward to future updates on Rusalka!
-Lowie