Introduction
Hello guys!
This week our artist has prepared the design for our worker! This character will be inside the gas station attending all the clients needs!
We have some thumbnails, to study different sillouettes for the worker and some sketches!
Thumbnails
This are out initial thumbnails.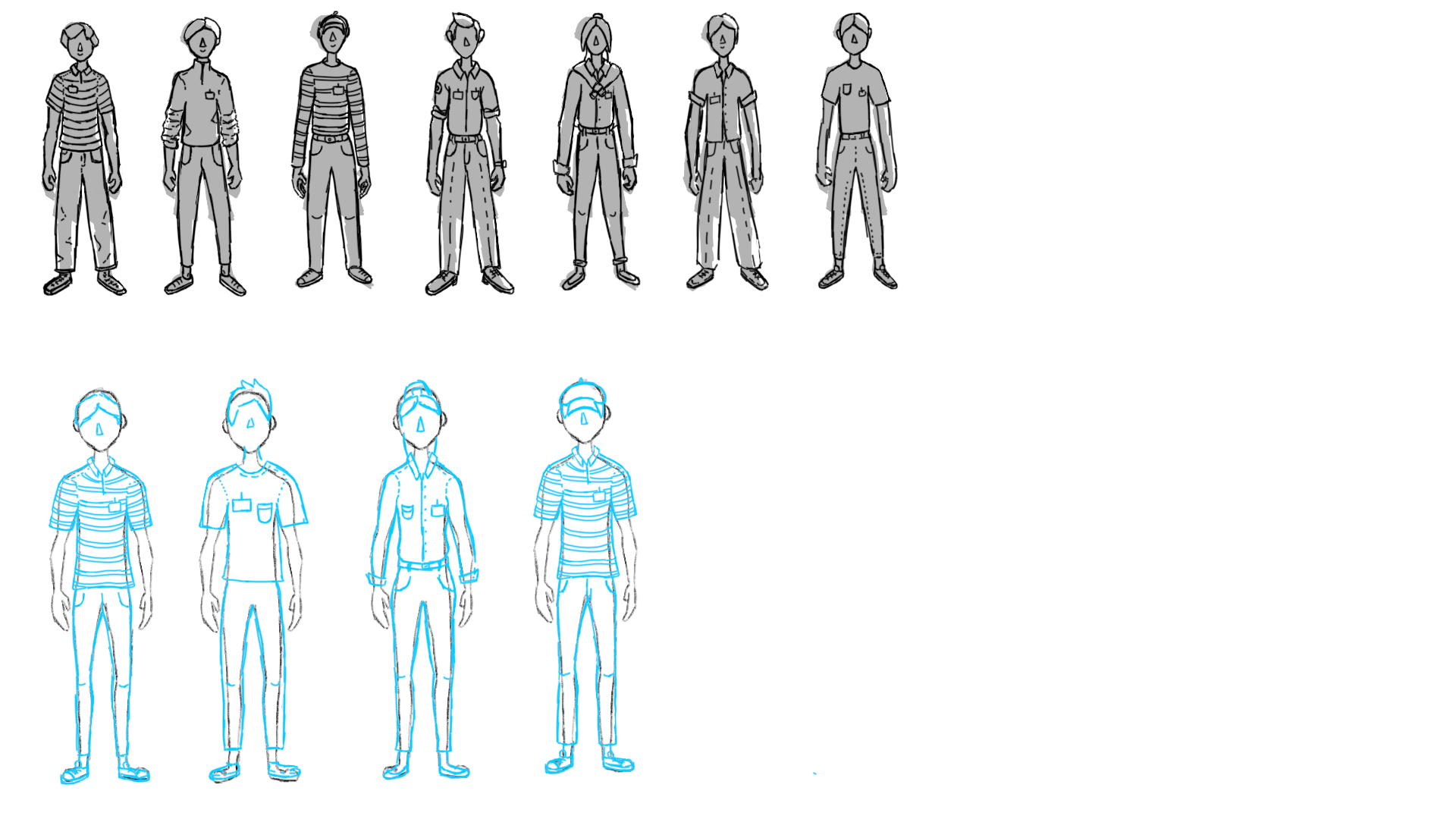 Here we already had choosen one of the thumbanils and are making some studies on top of it.
Sketches and Model Sheet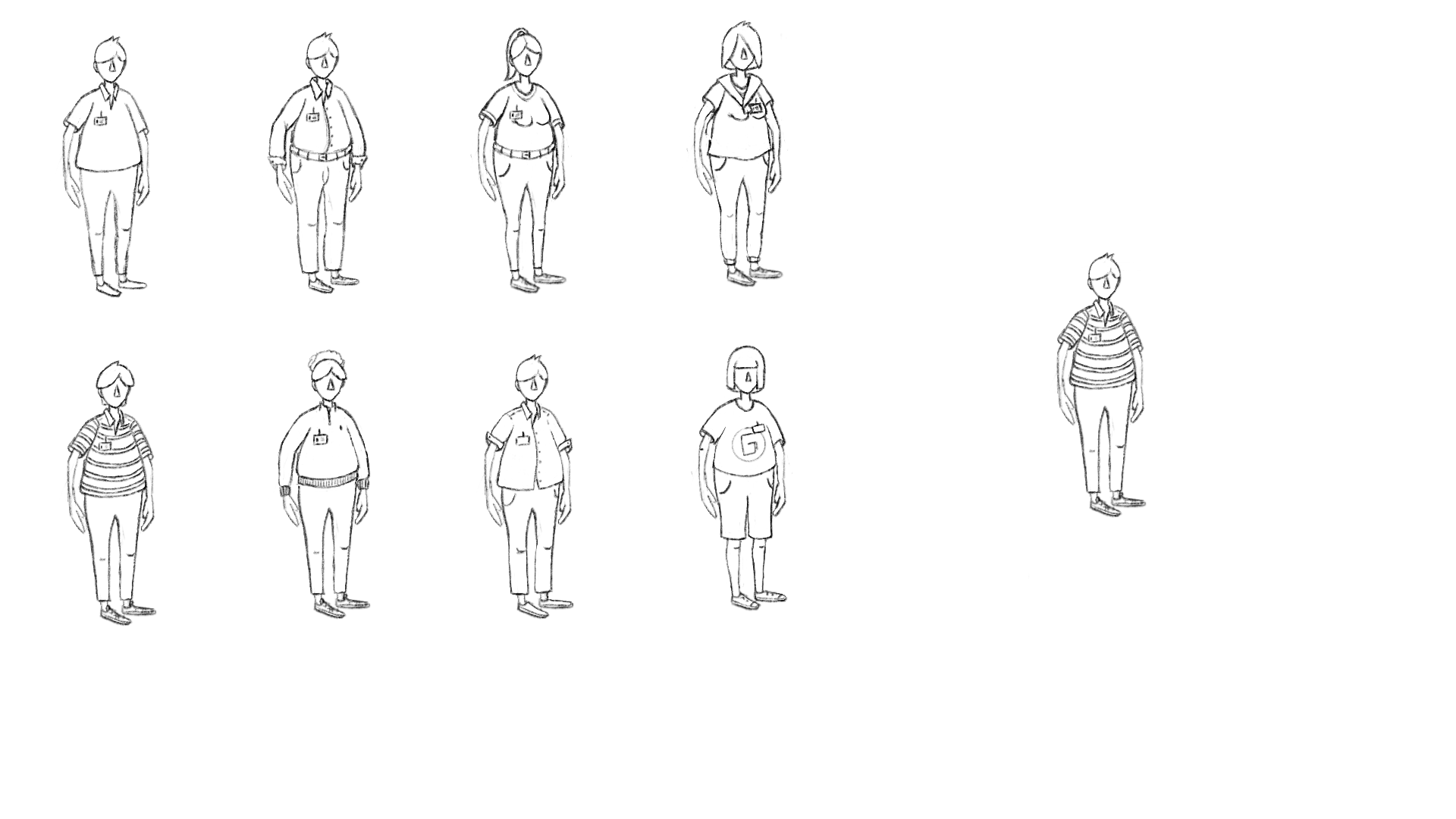 After all those studies we didn't choose that thumbnail, and we went for a more rounded body shape.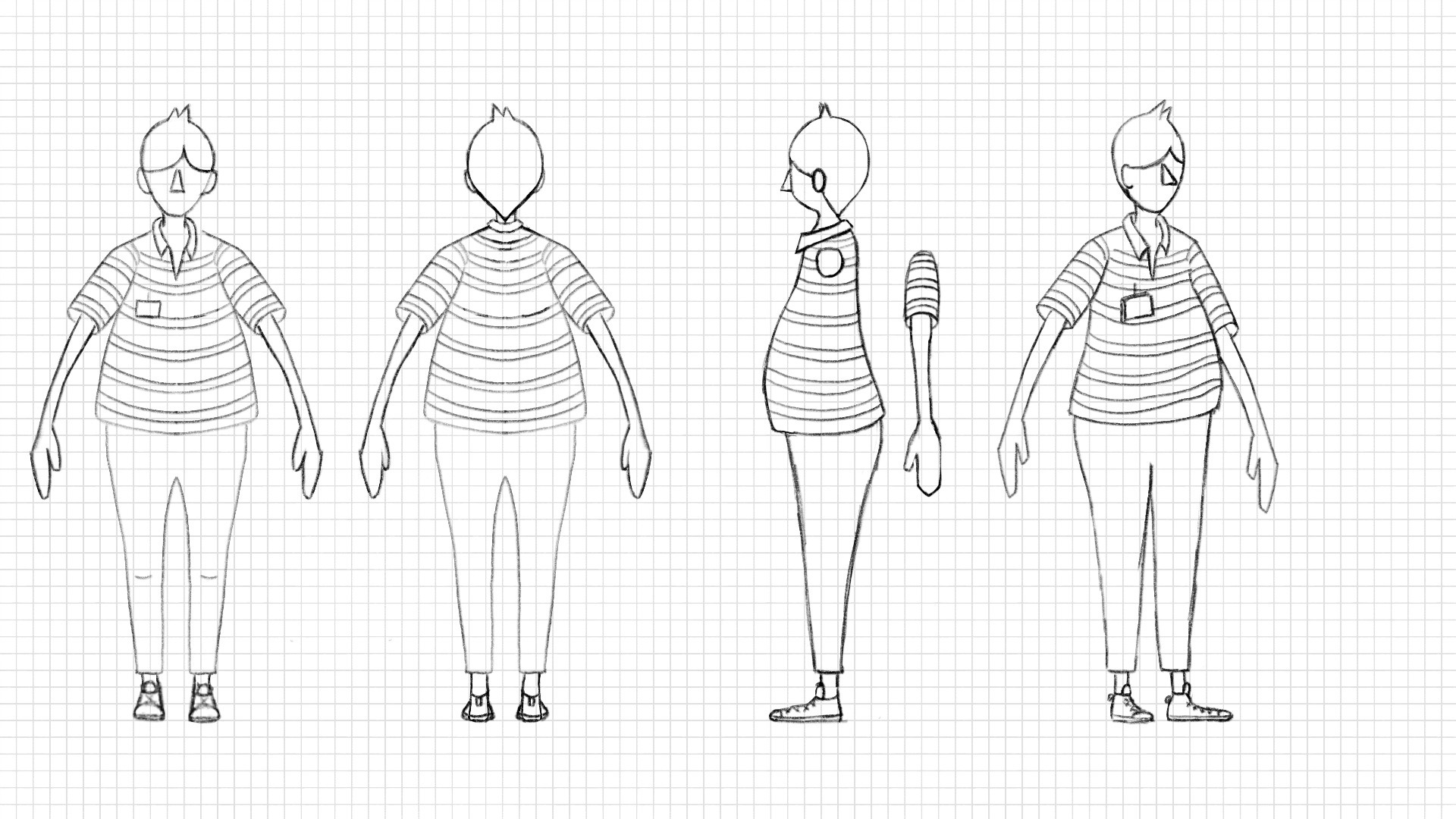 We made a model sheet to be easier to see and understand the anatomy of our character!
Color Studies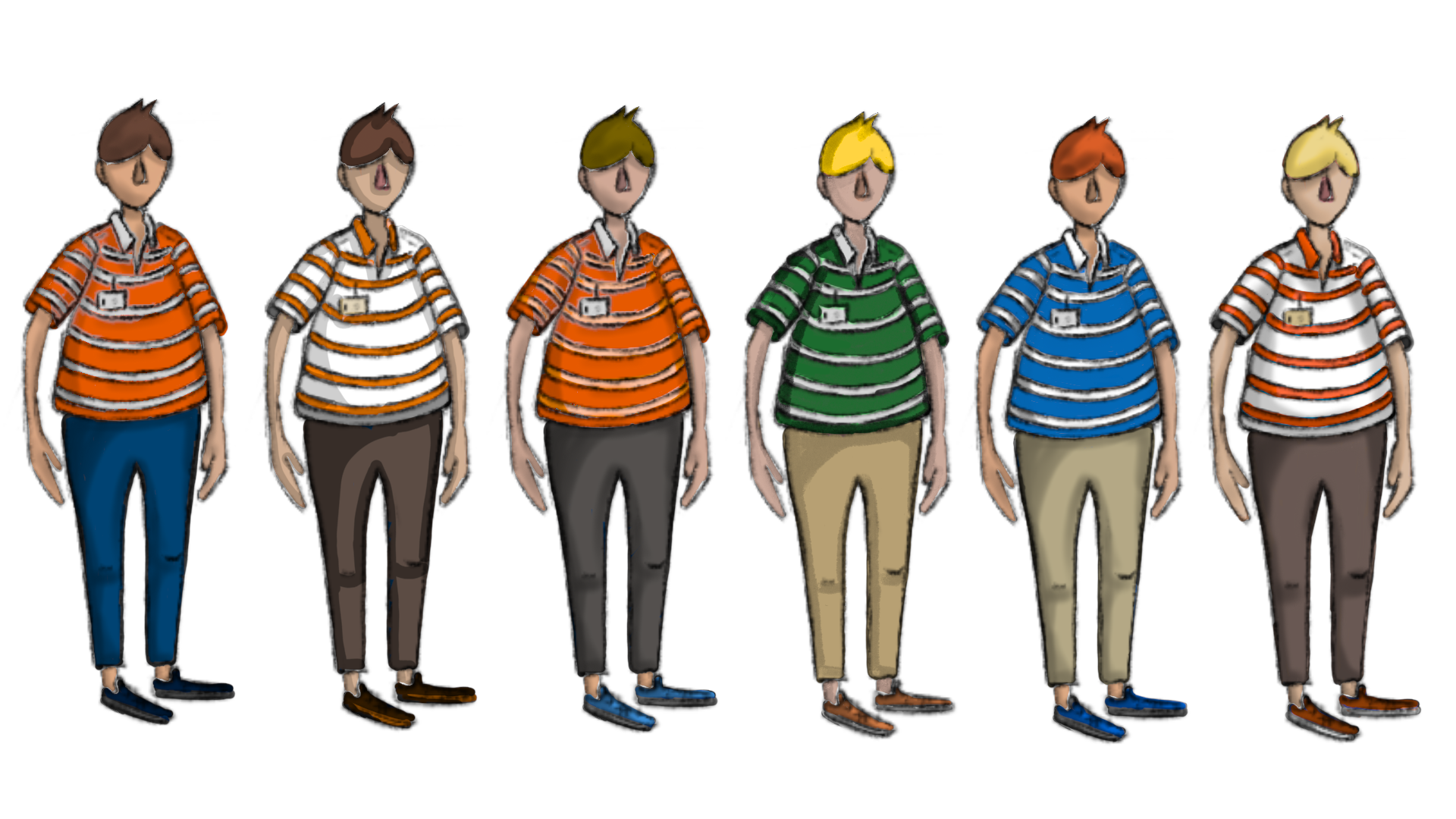 Conclusion
Thats all for this week! What version of the colored worker you like more? Fell free to tell us in the coments!
See you next week!