Hello fellows, Fernando again.
This time I would like to present you how Finger Fight is taking its form.
First, this is the mockup of a level we are planning. As you can see, it looks like an urban scenery, most precisely a commercial district. The level starts in an avenue which begins with small shops and ends in a car dealership before taking a detour (we talked about the Z-axis being part of the level in the previous DevLog).

We also started making some mock user interfaces on Unity. This one was made by Fernando to give the team an idea of how the UI could be like. Note how it is very similar to Final Fight and other old school games.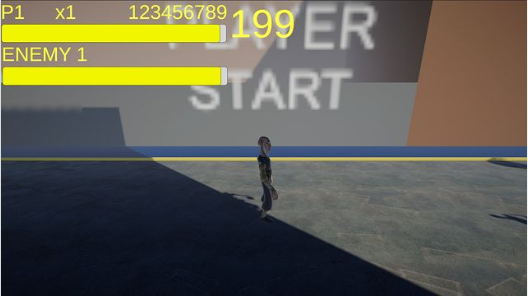 Our developer Josip also made a working UI mockup. This also contains the final font family to be used in the game.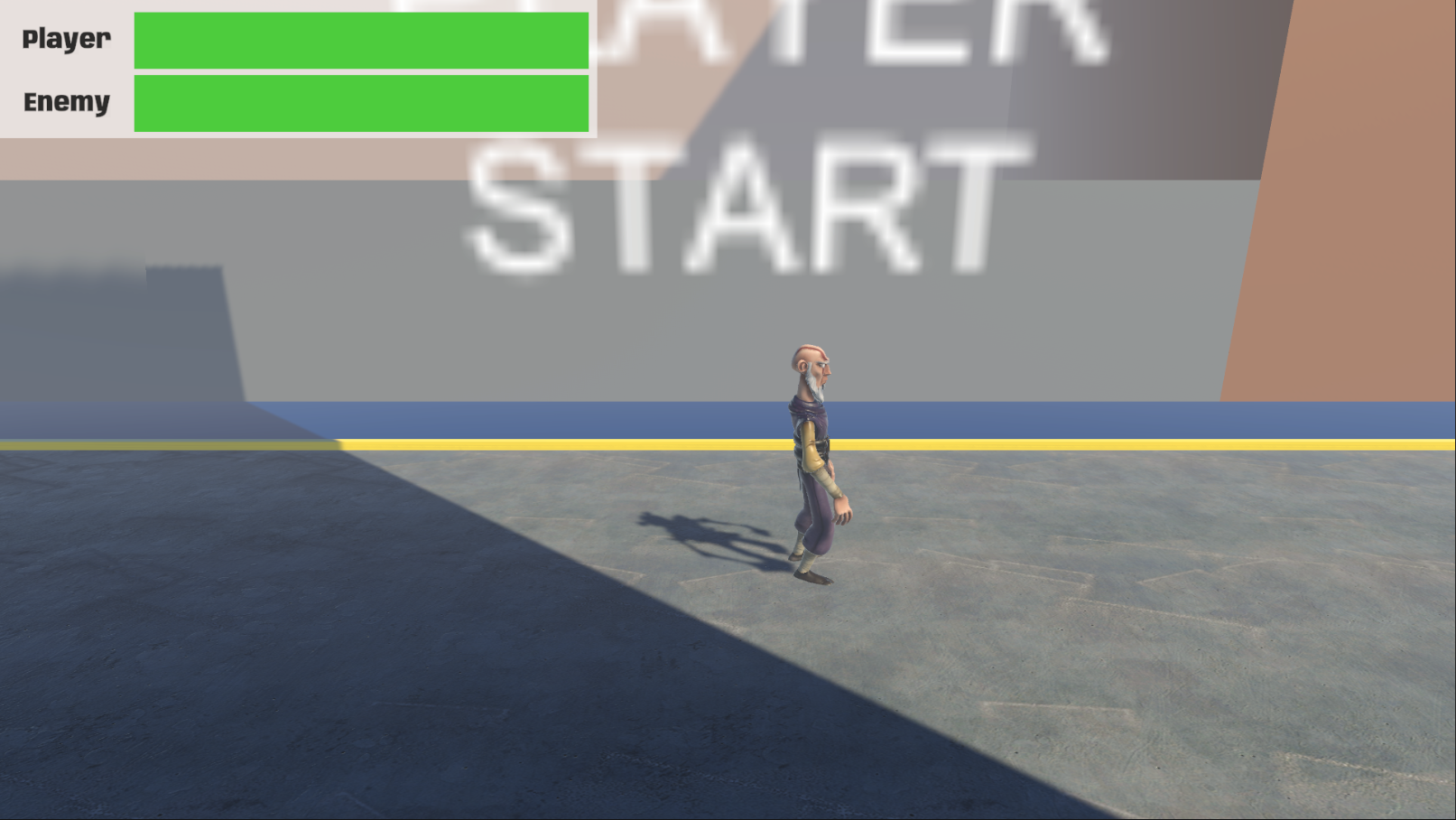 Our placeholder character can move on the X and Z plans and perform fighting moves. Our AI characters can also fight and roam around the navigation mesh.


The next steps to be made will be adapting our camera to Cinemachine and fixing the limiting colliders which prevent player movement beyond the camera's reach.