Hello Indie DB! for new people, welcome to my (ir)regular devlog as I continue to develop my side scrolling shooter EvoCore!!
Spoiler warning... this is a menu heavy devlog... I didn't realise until very recently decent menus require more coding than the actual game! First new addition here then, the option to remove ads. I've tied this to your in-game account, and your store ID. One time purchase for life, and the only transaction I would remotely consider as it benefits everyone in the day and age where serving ads is the closest to a viable income source for an indie dev!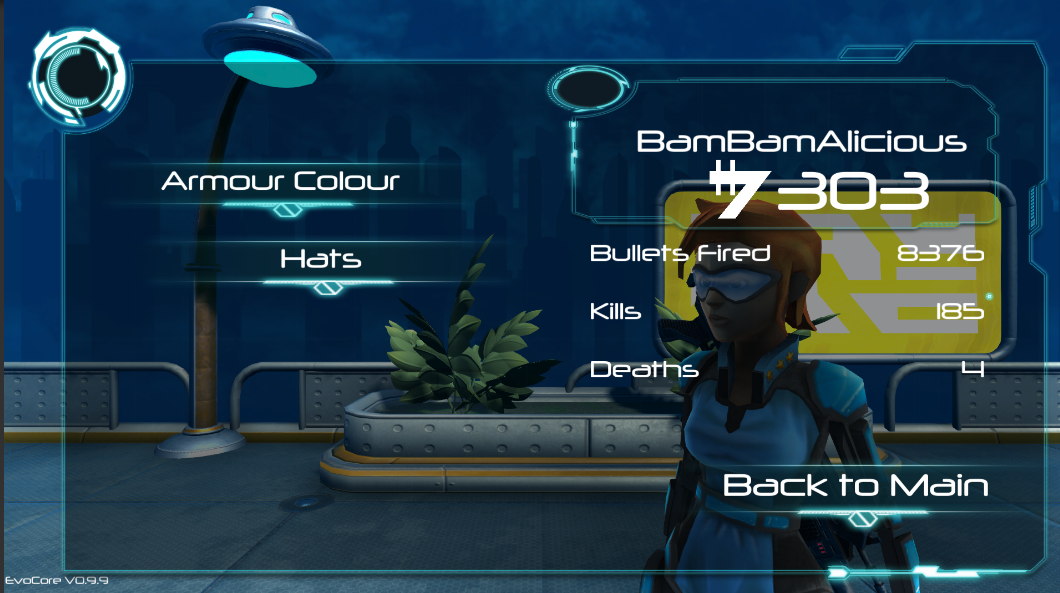 Second on the menu updates, The profile page is seeing an overhaul. Armour shaders remain the same and can be bought with in game credits (which can ONLY be earnt by playing, no microtransactions here!). Secondly, you may notice some stats will be tracked as of the V1.0.0. Certain items will be unlocked after a number of kills, bullets fired etc. The more... keen of you may notice the "Hats" button...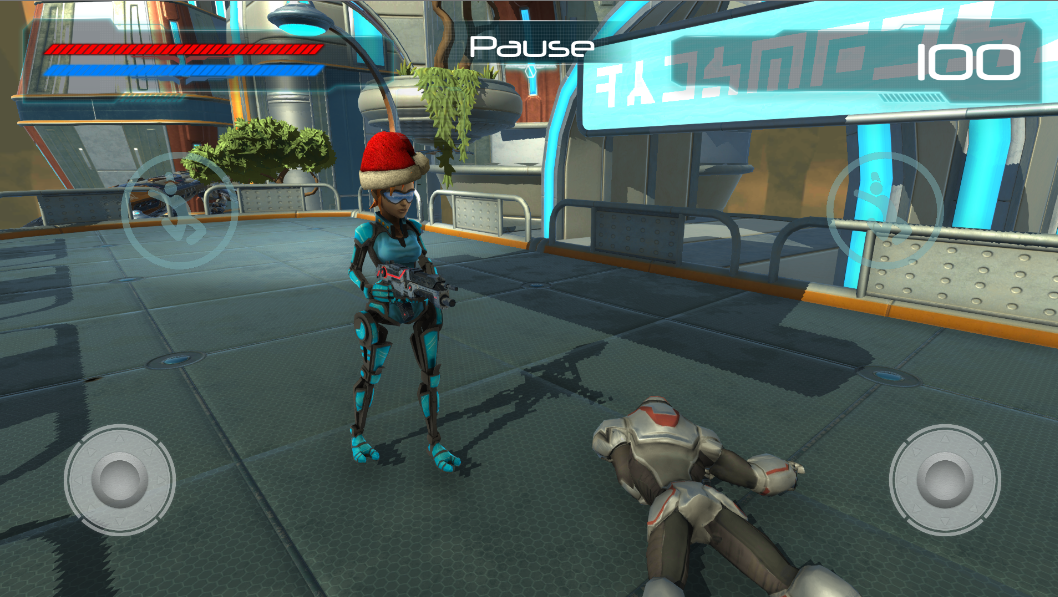 Thats right, I'm showing off a Santa hat in May. Reach a certain number of kills, and unlockable hats will be avaliable in the profile. The Santa hat being the first at 100 kills!.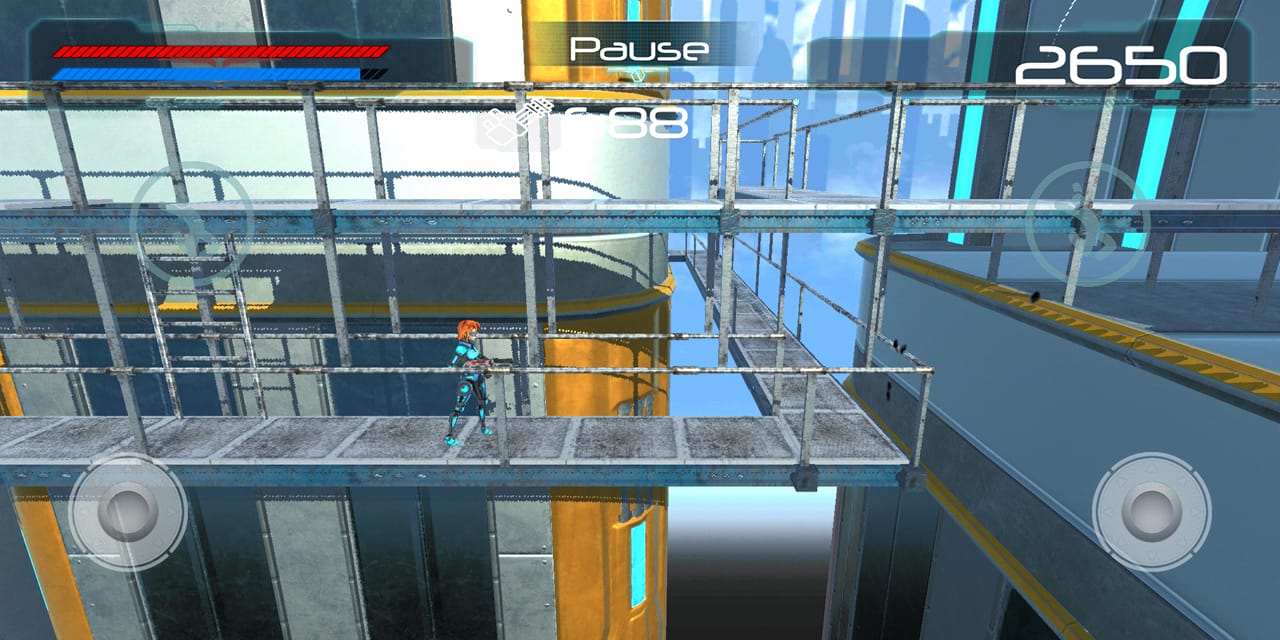 Last, but by no means least. A fourth random area is under development, in the areas of the city that are still being built. This tight series of areas will allow for a lot more platforming sections and some really tight scaffold to scaffold fighting!
As always, thanks everyone who is providing feedback, and I'm looking forward to developing EvoCore even further and further as I steam towards the V1.0.0 release!!