Hello!
As I stated in the last devlog, feedback has been very valuable and Elementallis is improving thanks to it. Let me thank you again!
This week has been a very busy week, we have been implementing the feedback that we received, creating new mechanics for the fire temple and we have redesigned its layout to make the temple less linear, enlarge its explorable space and make it a little bit longer.
Let me introduce it to you the new mechanics we have been working on:
Dark Rooms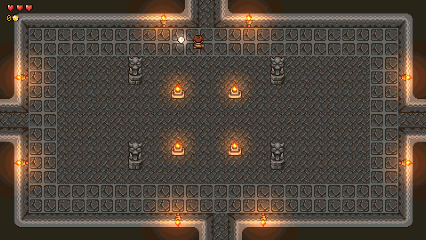 Now there are some rooms without any light source and you won't be able to see anything… until you obtain the fire element! Your elemental (after you obtain the fire element) will lighten your surroundings a little bit and you will also be able to ignite the torches to illuminate the entire room.
Platforms
We have also included platforms that fall into the lava and platforms that move. This will require some careful movement to avoid falling into it.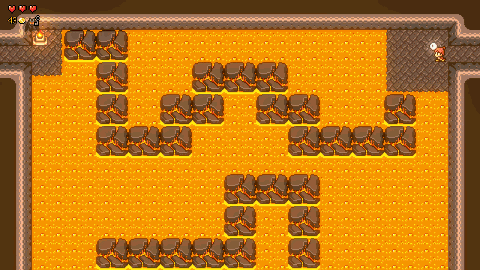 Environmental hazards
We have also made some hazards, like the one you see in the gif below. Combined with platforms or dark rooms make for some interesting challenges!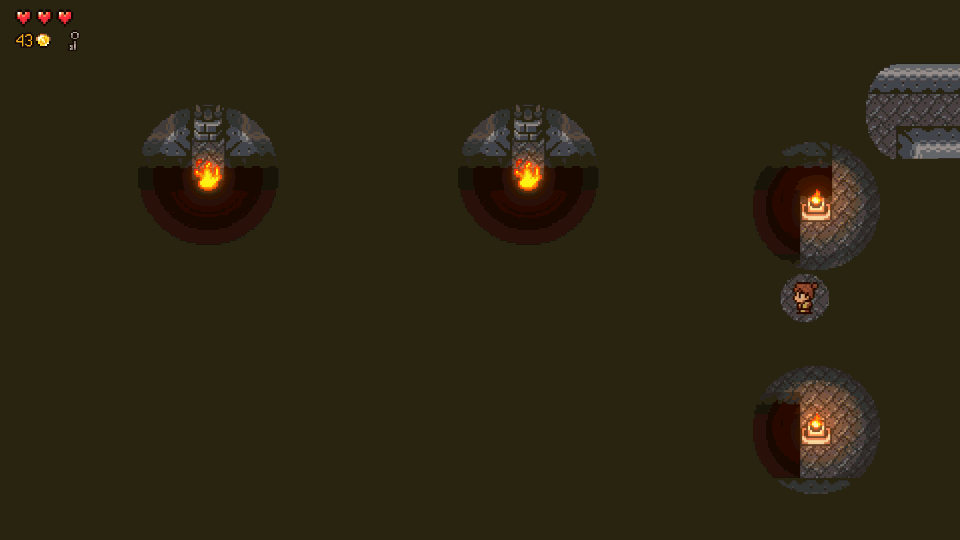 Some other things, derived from the feedback we have received are:
Sword swing is faster
Mana replenishes gradually. We want to encourage players to use the abilities, so we have dropped the mana potions in favor of an automatic mana recuperation.
The final boss now includes more phases and its behavior changes during the fight, making it much more interesting and fun to play.
We changed the tilemap collisions to avoid player bumping into walls when transitioning from room to room.
We have changed some SFX.
These changes are not available yet in the playable demo on itch right now, we will let you know when you can play it. Until then, why don't you wishlist the game on Steam and follow us on Twitter? Support is much appreciated!
If you want to receive this devlogs in your inbox and other news regarding Elementallis, subscribe to our mailing list.
Thank you for reading, have a good week!