Hello everyone !
With only a few days away from the official launch of the game, let us show you our promo art.
---
Since the beginning, our artist wanted our hero in a pose where he looks overconfident while still heroic, giving Theseus a superior and narcissistic personality like what is described of him in the myth.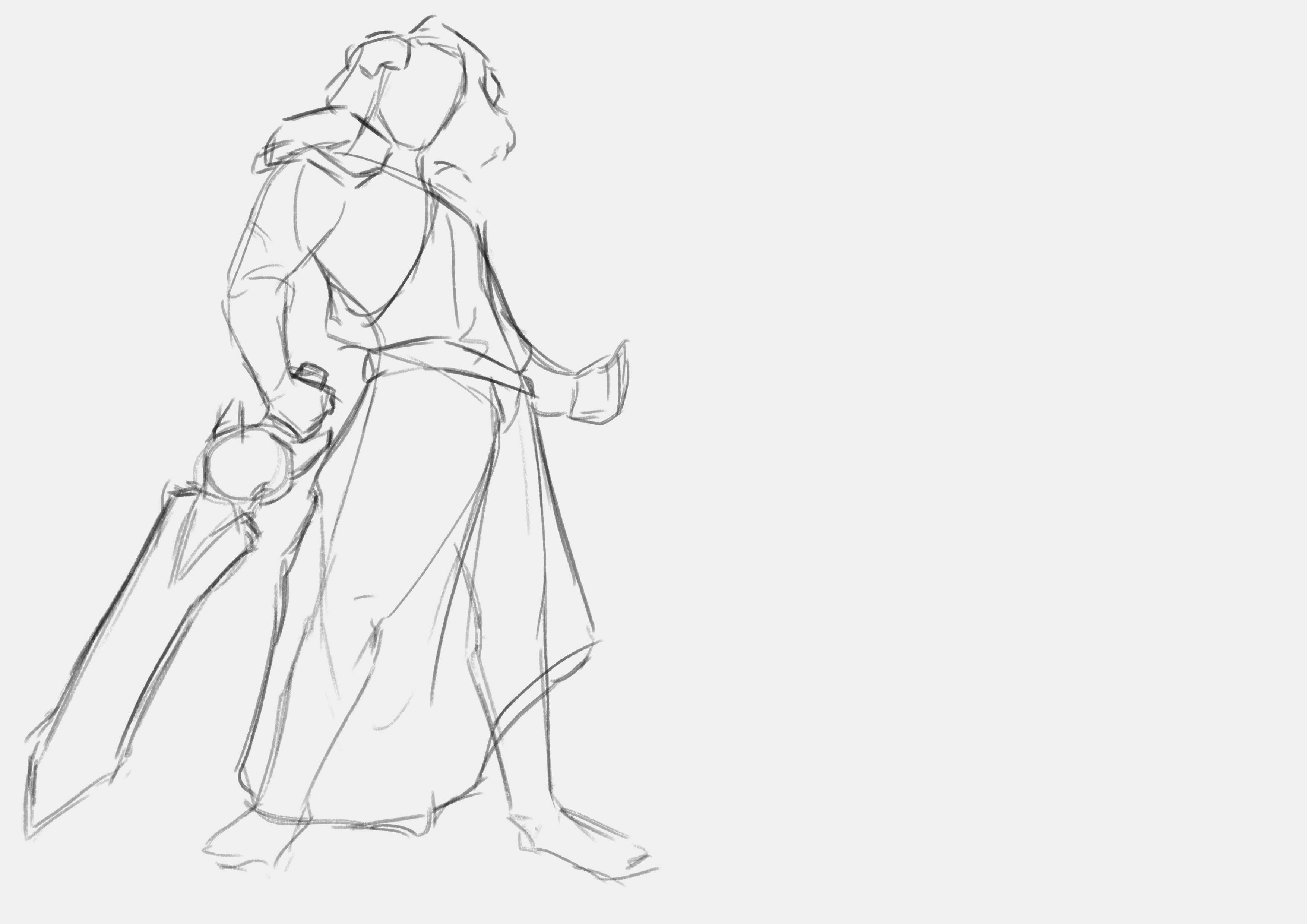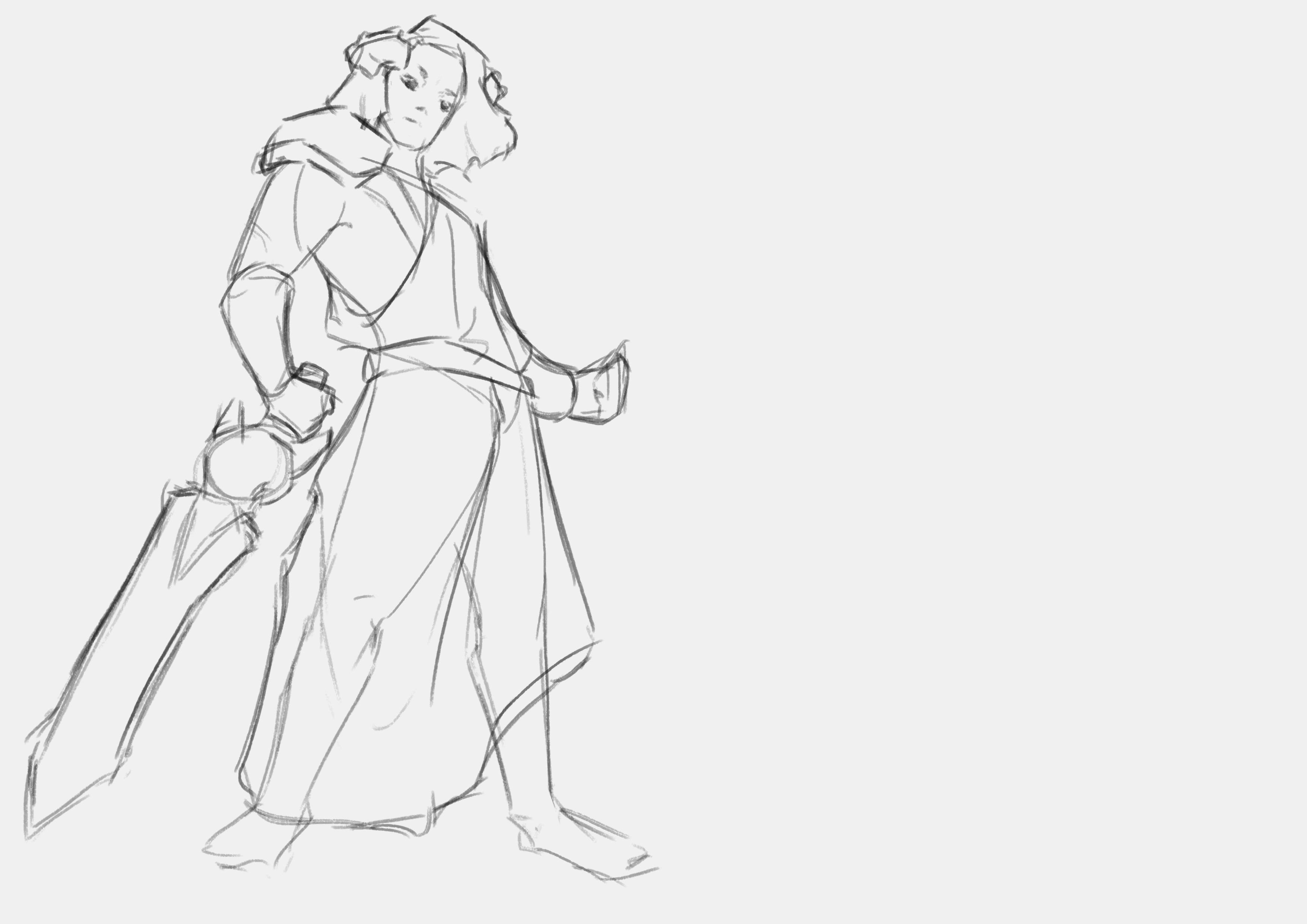 In the background, we have the main objective of our hero: The Minotaur. So it was a great reference to have, but only has a shadow, since Theseus is our main character and the attention stays with him.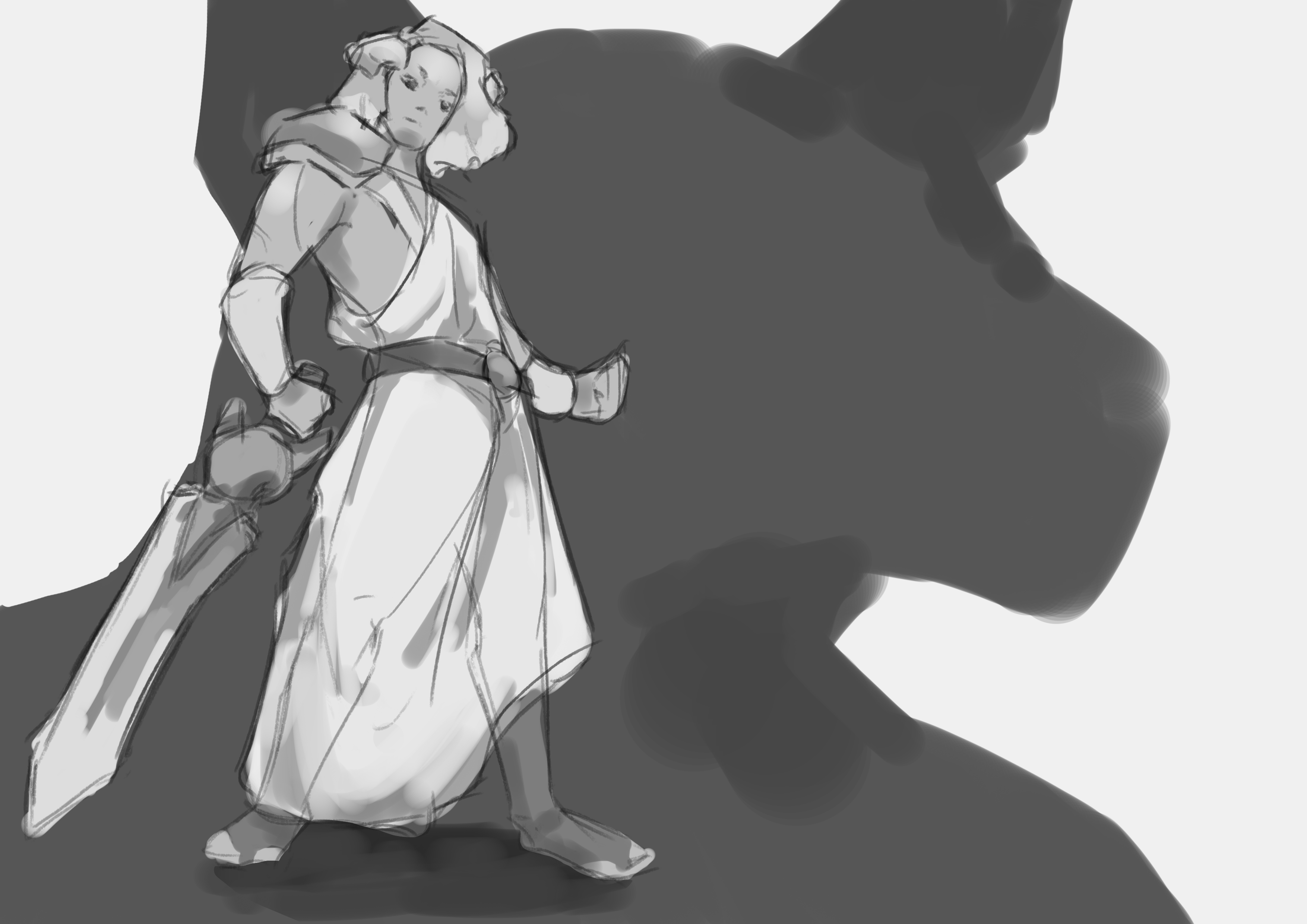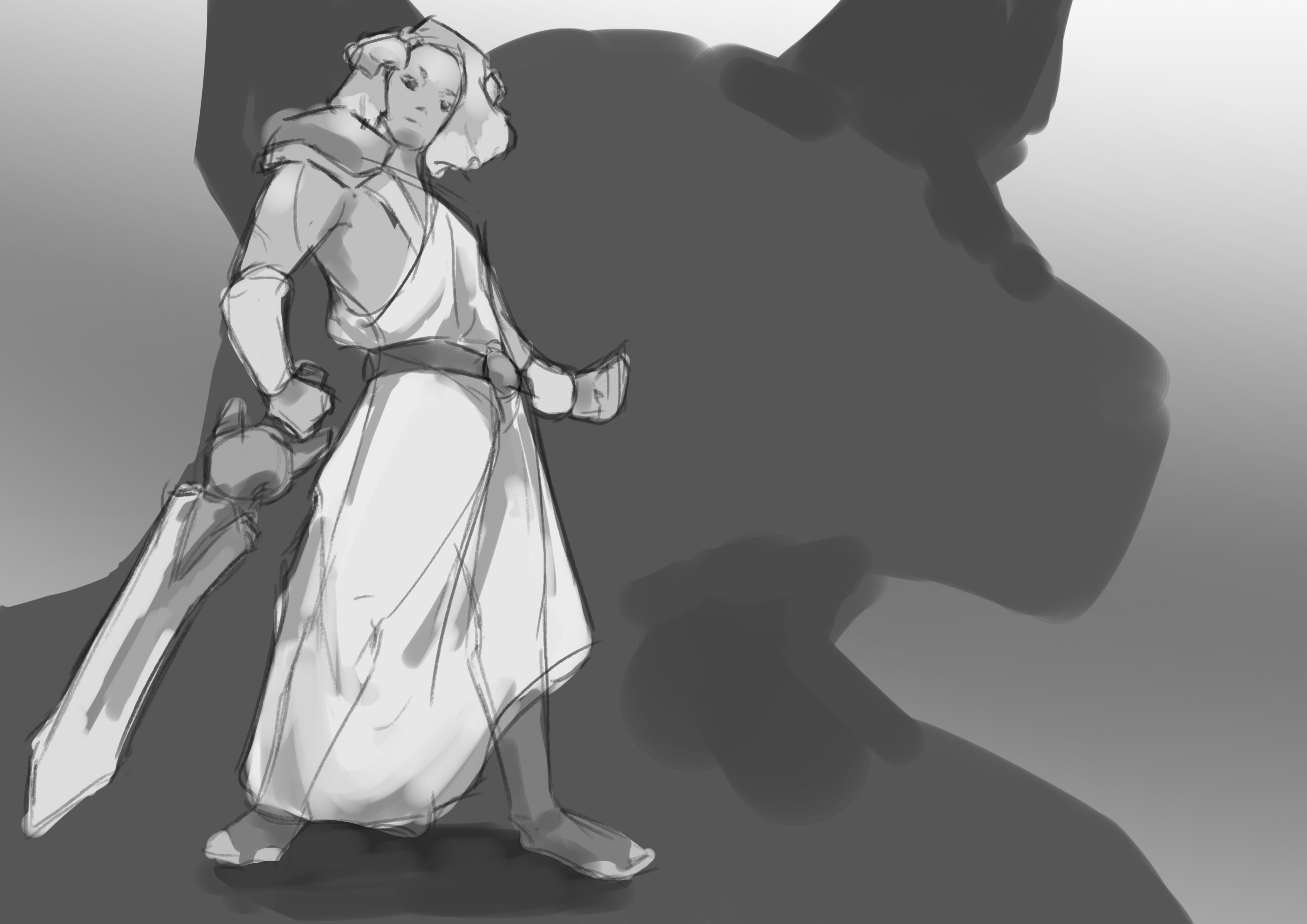 After all was decided, the lineart was added and the color.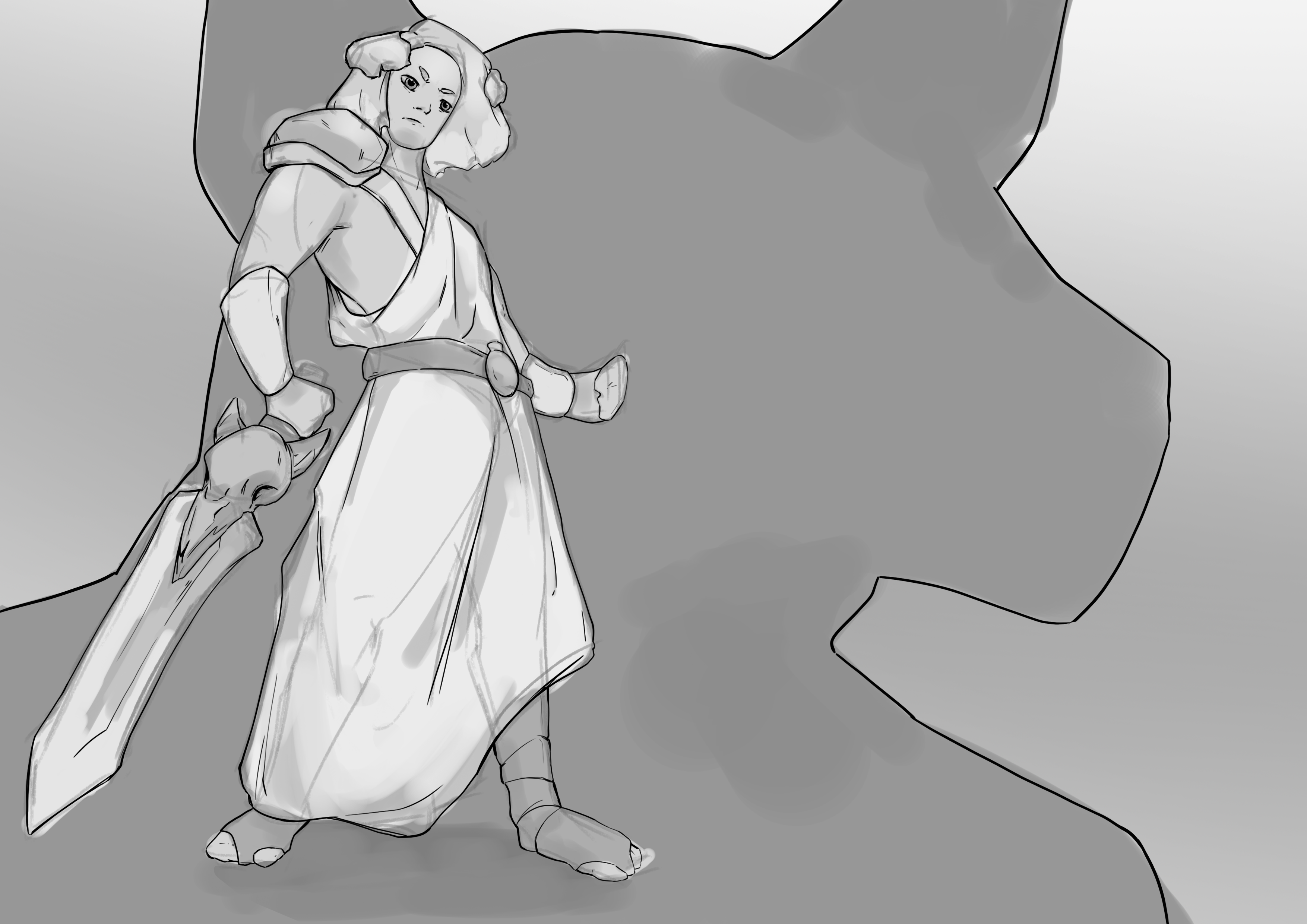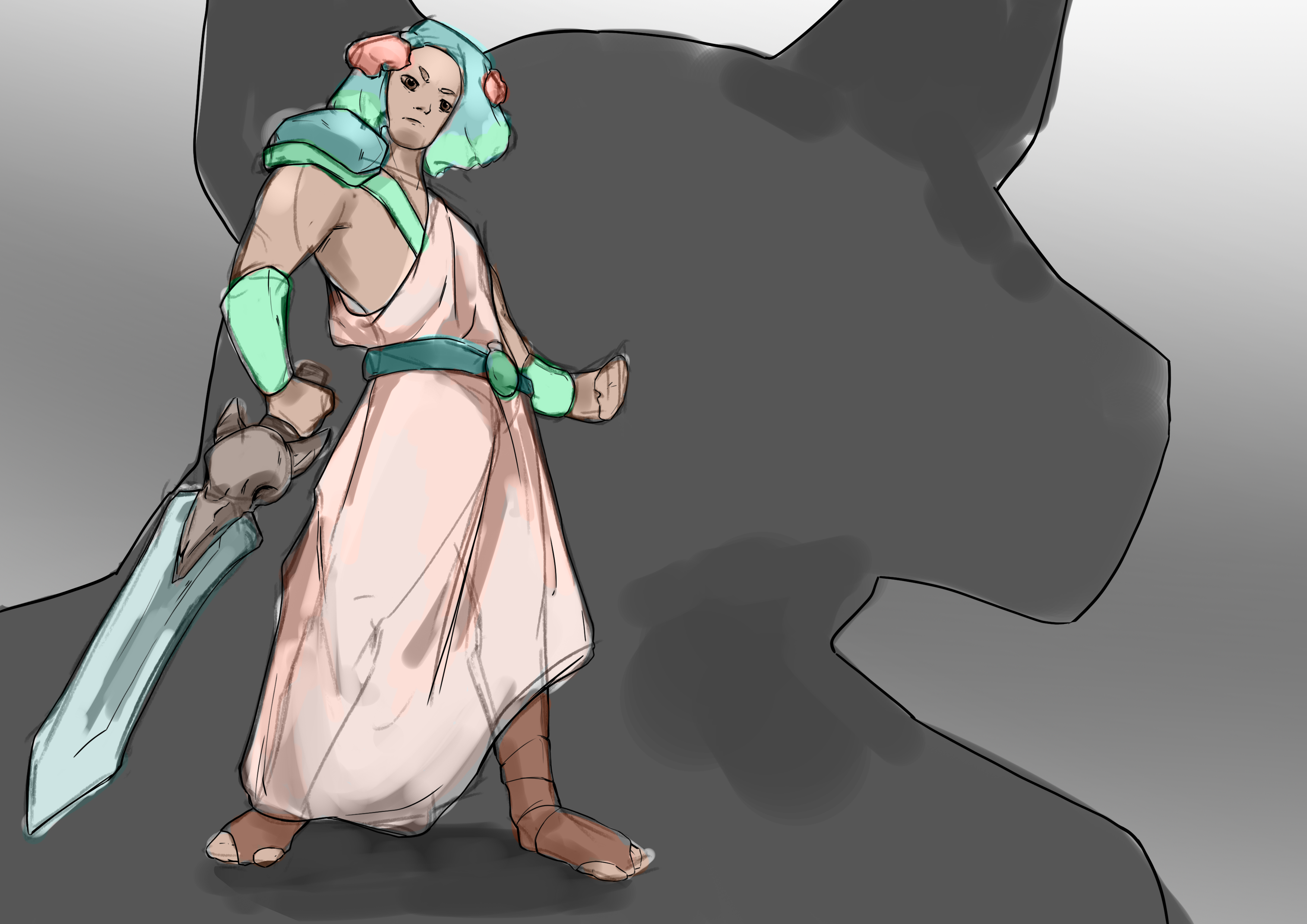 Our hero has gained shadows and was also polished.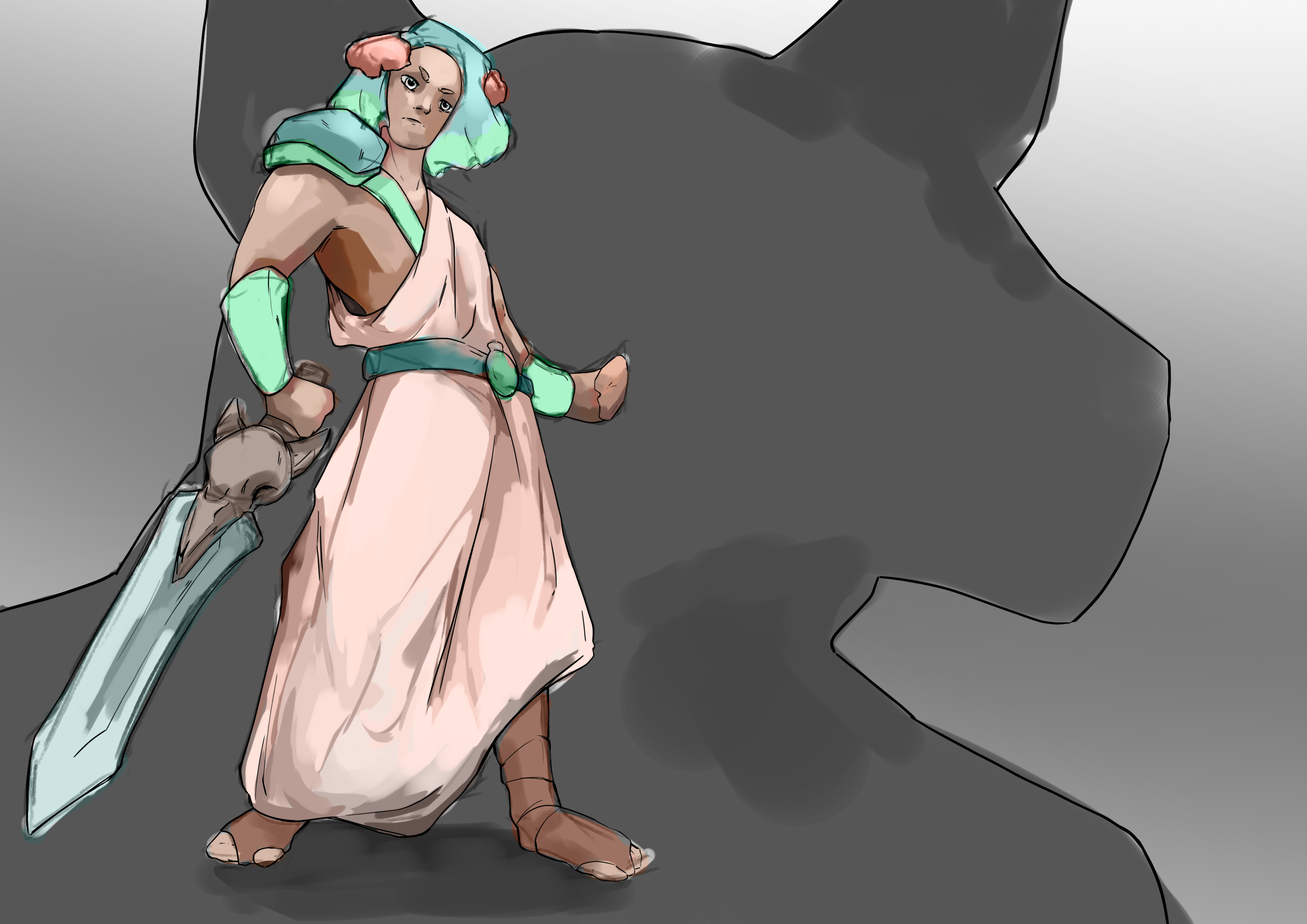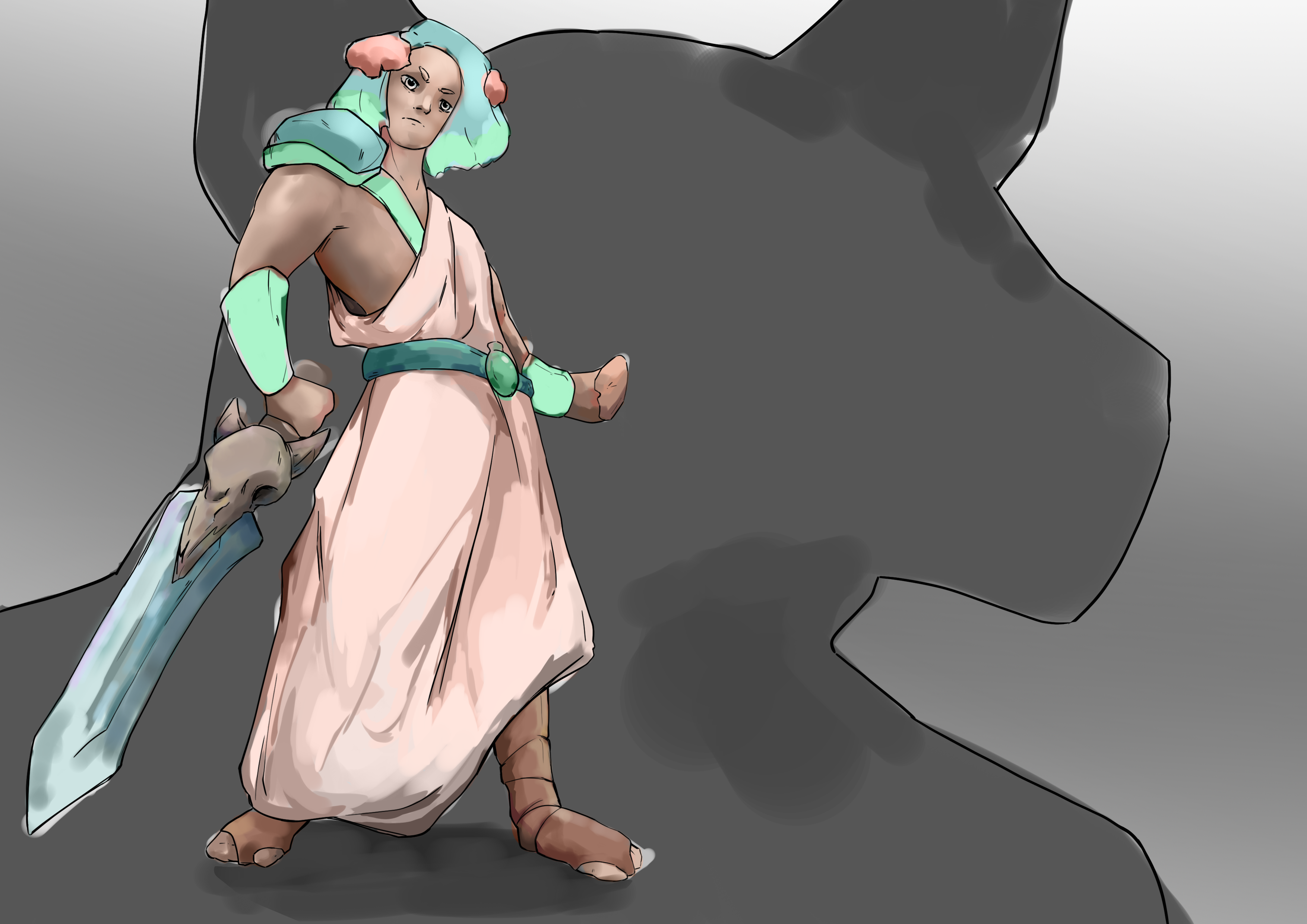 The background was colored with sunset sky colors to contrast a bit with the character color palette.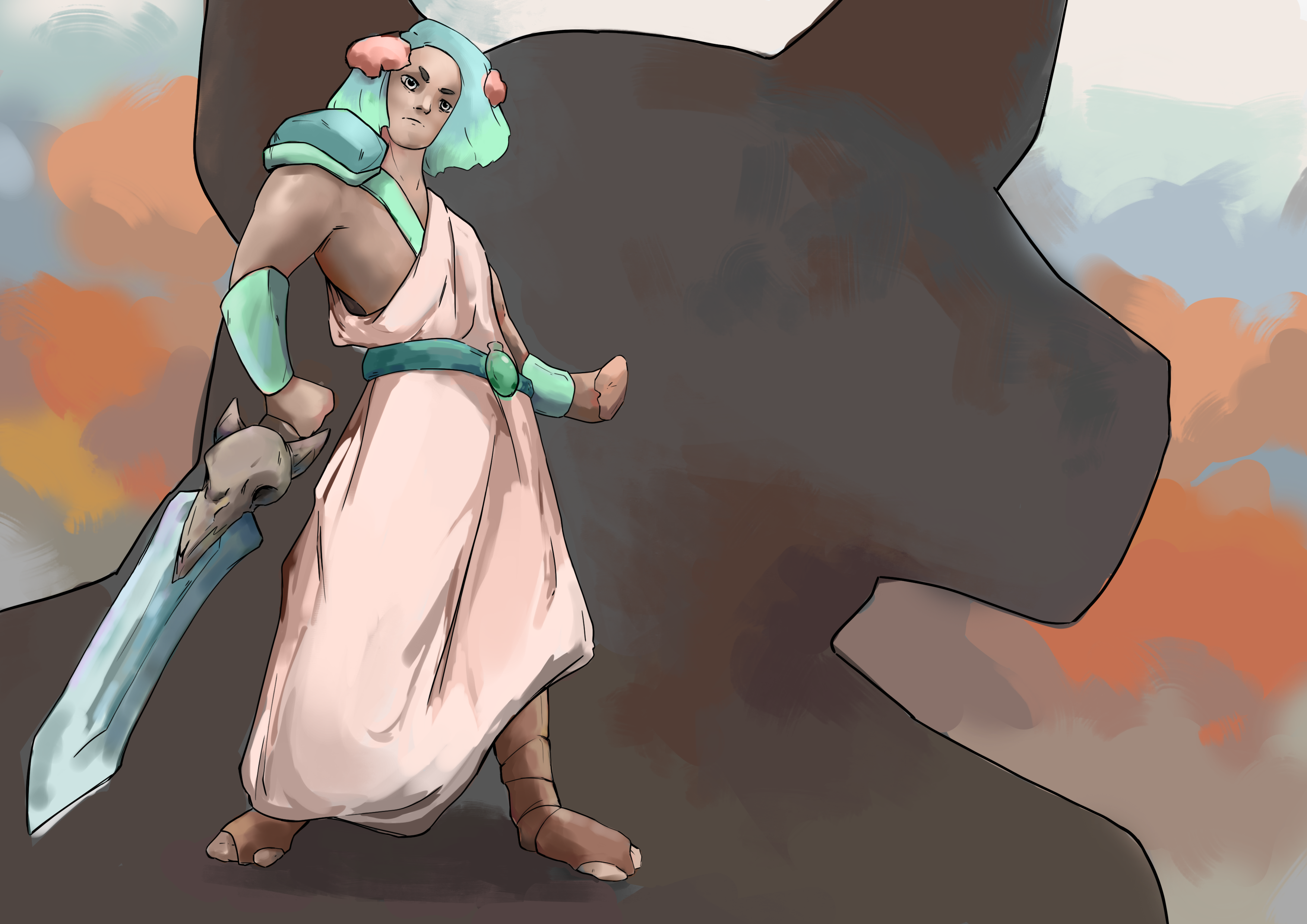 While painting, our artist tried to give a classic painting vibe by trying to create an oil painting effect with the brushstrokes, while not losing the digital art charm. Here is the final result: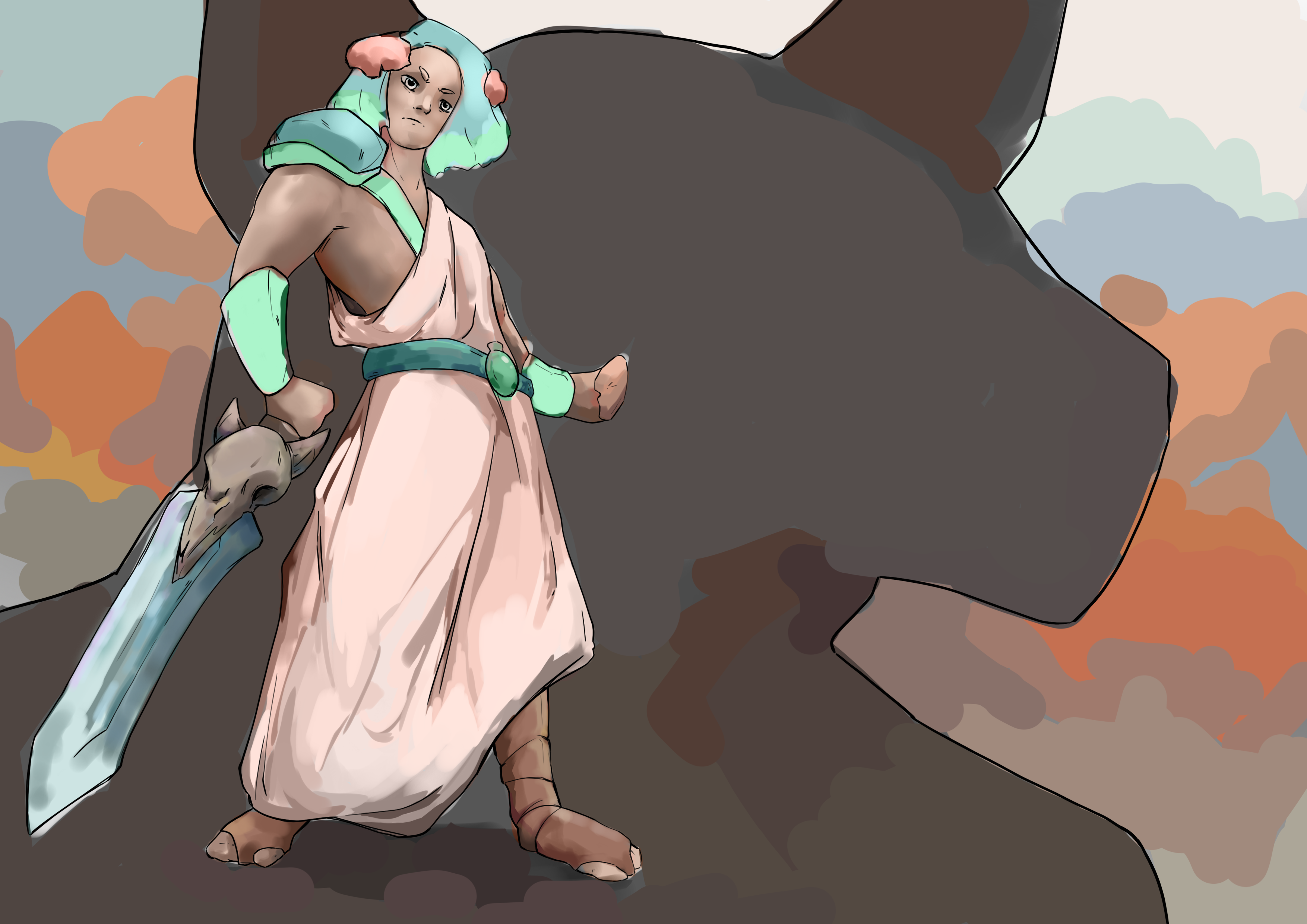 Hope you like it! And in case you wanna check our artist work you can check her Artstation and Behance.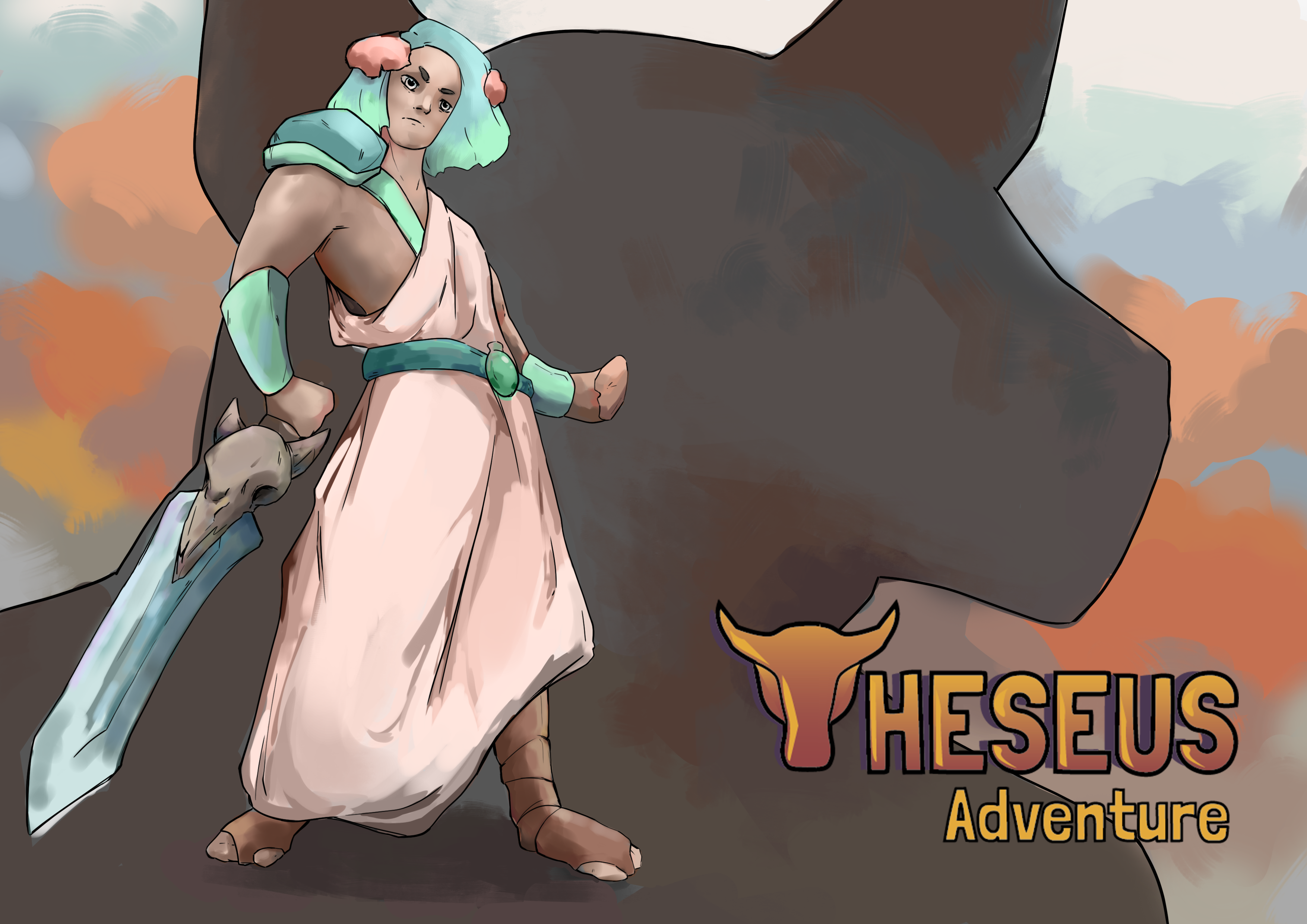 ---
If you have been enjoying our content and want to follow more of our work keep an eye in our social media.
Instagram: Instagram.com
Twitter: Twitter.com