So... what do we do now? What am I supposed to say? Go play our game? I mean, it doesn't hurt to try...
GO PLAY OUR GAME!!
...
Did it work?
Well, in case you need some more convincing, here is the fruit of our sometimes (hardly any to be honest) hard labor. While we could show you the entire demo through a clean, 0 death run, in a nice video format, we choose to show you the entire demo through sparse and disconnected random photos... Fine, I promise there will also be some videos. With that said, showcase incoming: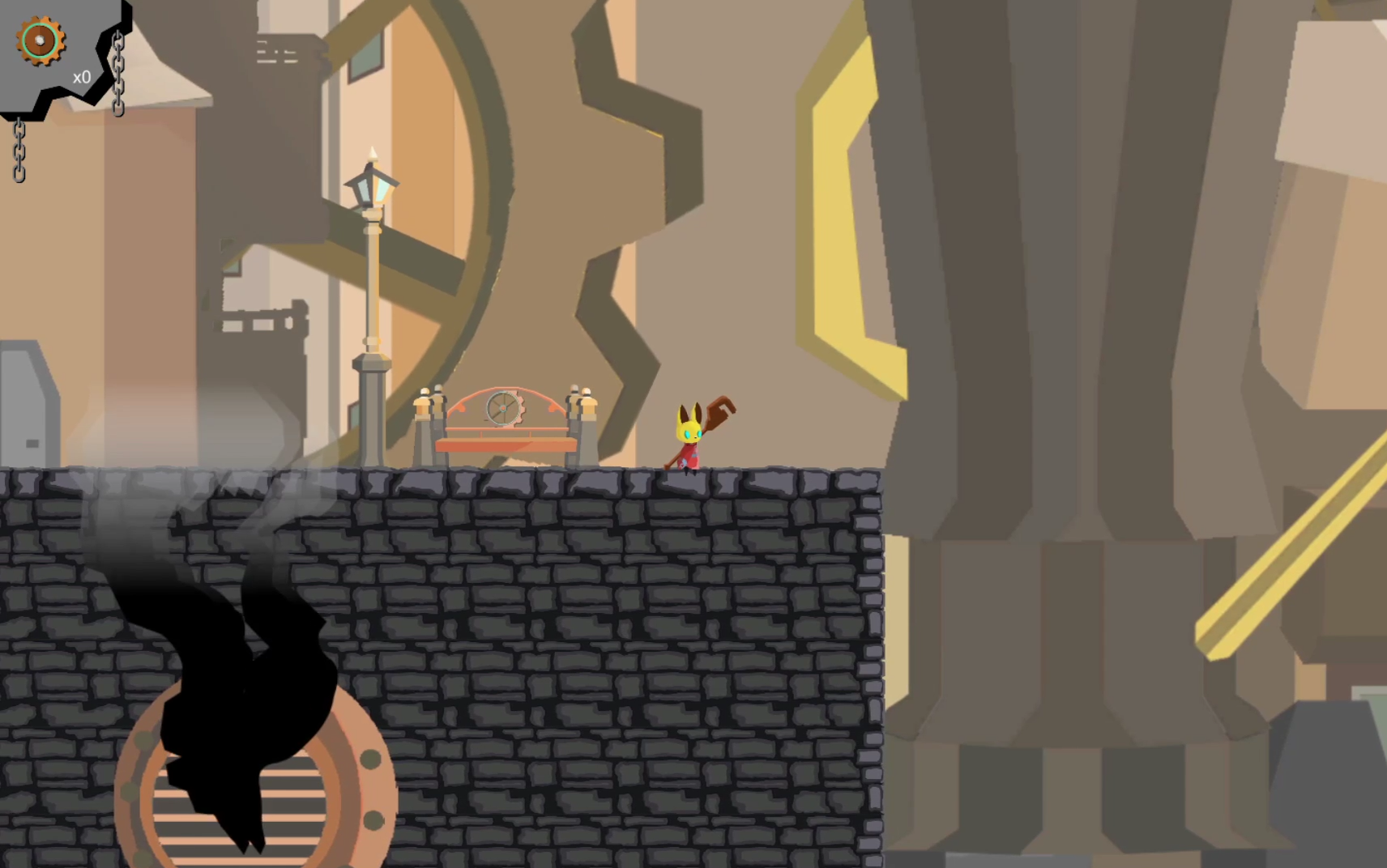 We start with a somewhat familiar sight, also known as the initial area, aka the city, aka Chrono Steel. Terminology tends to be thrown around quite a lot during development... Also, before our 2 hardcore fans start complaining that this is recycled material, we swear we have more in store.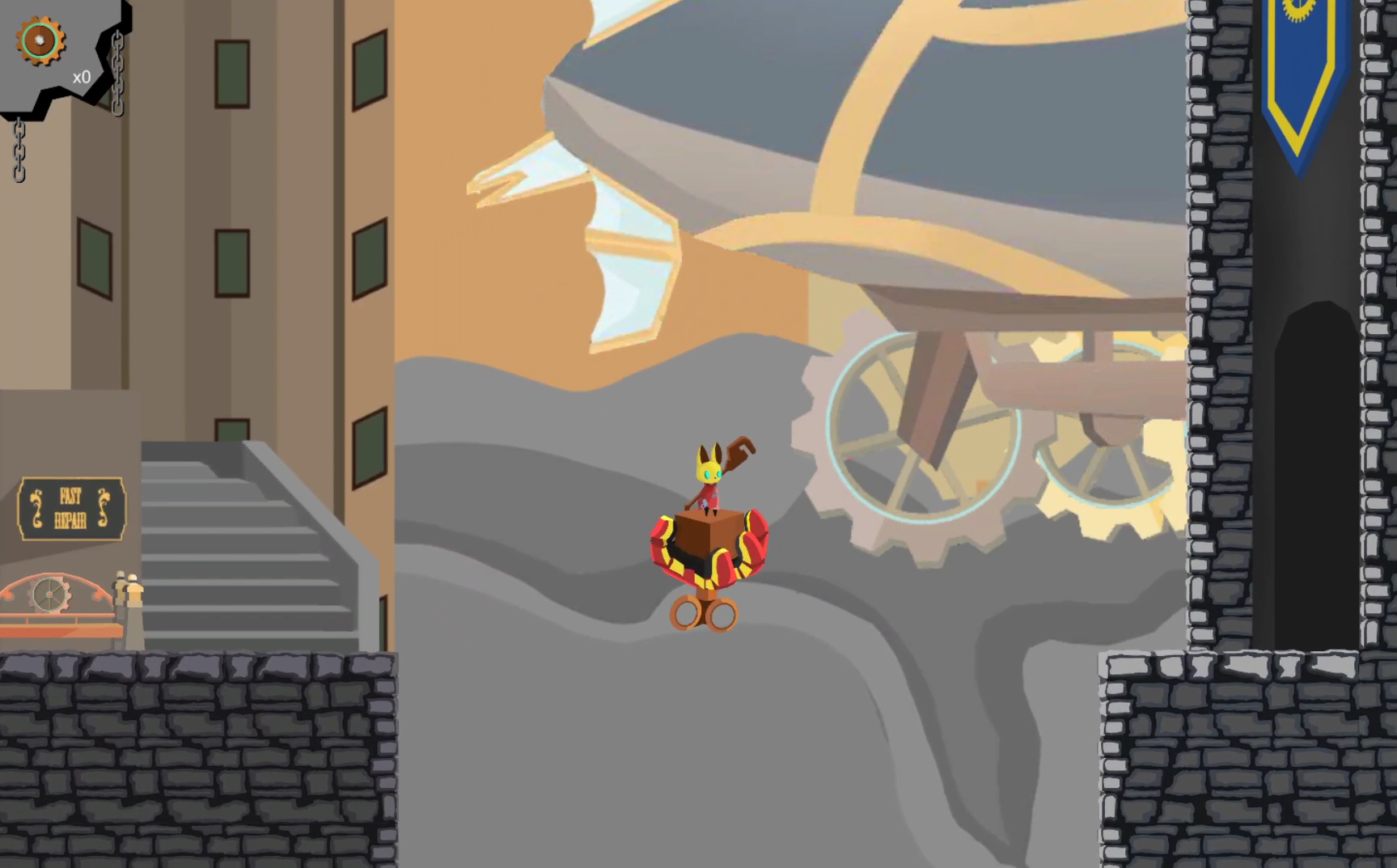 Here we have a screenshot showcasing the platform creation mechanic, with a totally not coordinated zeppelin zooming past our main character in the background. Next up: the church.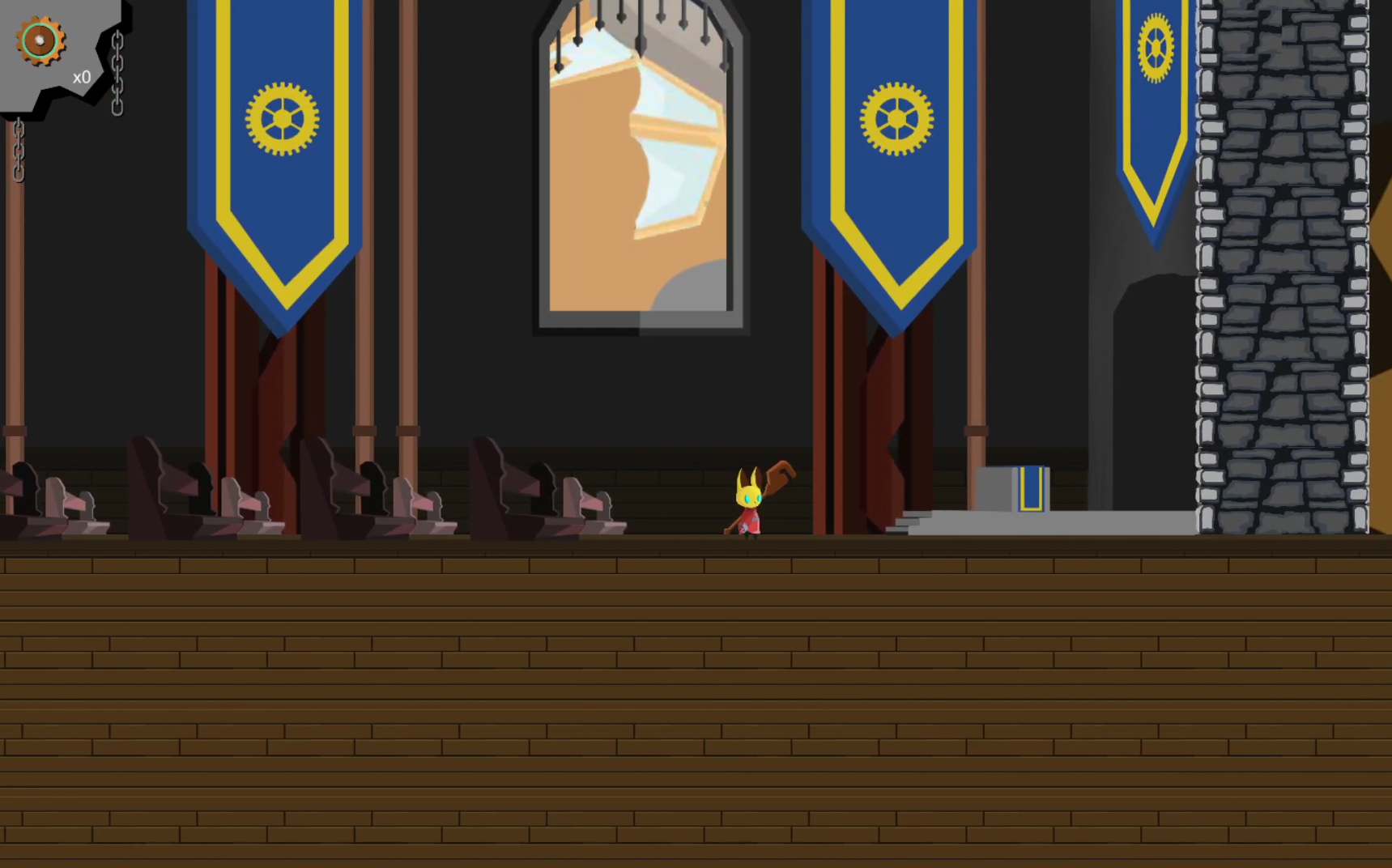 As explained before, we wanted to create an environment that would be a mix between old and cranky steampunk, but with a touch of mysticism and religious background. This area is our serviceable attempt at that, while also serving as a resting section, pacing wise.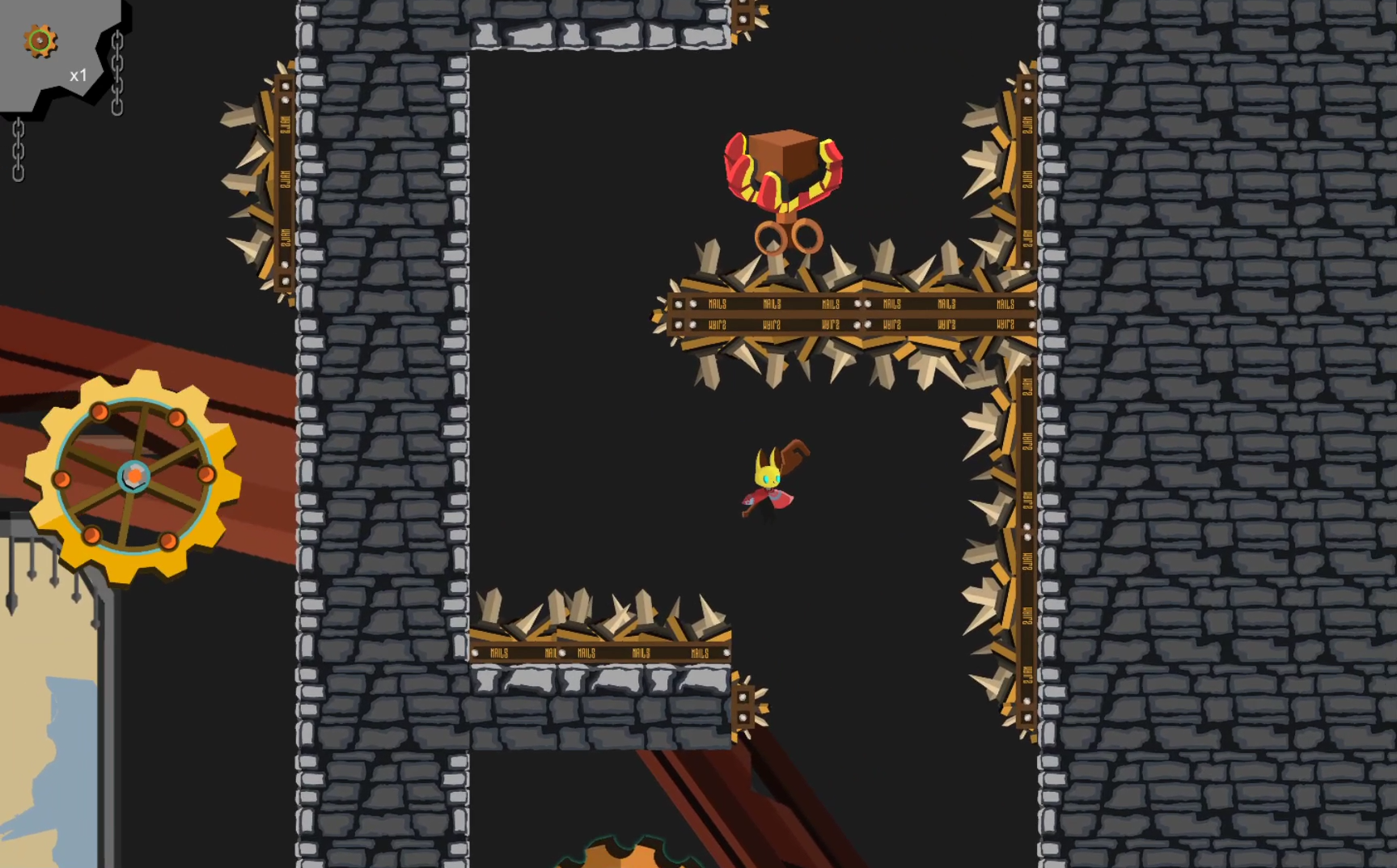 Being a platformer, there is going to be a precision wall jump section bound to appear at any corner, so this one had to make the cut.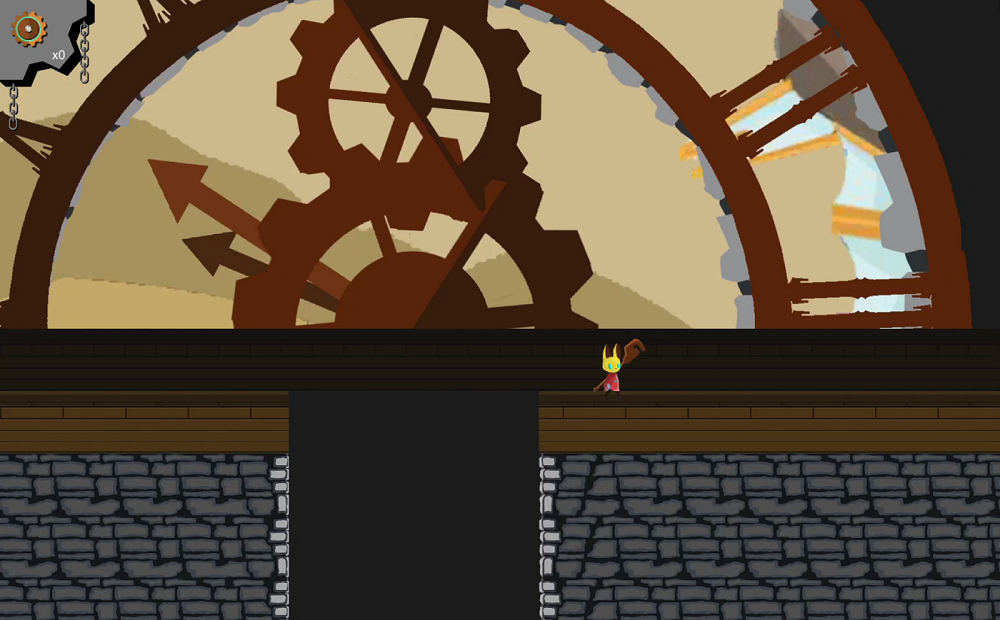 Since we clearly could't care less about "spoilers", here is our final area, also known as the clock. Good luck getting up here though.
And since we always keep our promises... and deliver things in time (results may vary), here are your beloved videos. Take them! Download them! Photoshop them, do whatever you want with them, they are yours to take!
This one is also a bit of an update on our previous post, but I think having actual gears and art instead of grey placeholders might make a bit of a difference.
Finally, we have our climatic climax. Just you wait until you see this set-piece with music!


Anyway, enough chit-chat, let's turn this post into a choose you own adventure!
If you want to give us organized feedback about the demo, click here:
If you can't be bothered, and just WANT to play Steam Chain, click here:
If you want to publish our game, click here:
Spoilers: the correct path is the first one.


Call to action, fade to black, and we're done. As a last note, we are sincerely thankful if you, the reader, has been following this little project of ours, either since the begging (just, why? how?) or by any amount of time. While this is not the end, it can certainly count as an important mark, at least important enough to justify serious talk...
We can't miss those plugs though!


Social Media Links:
Twitter: Twitter.com
Instagram: Instagram.com
YouTube: Youtube.com