Welcome! In this article we're going to delve into what inspired SpaceShifter's mechanics and how they work!
The origin:
Inspired by concepts of bending space and time, as well as the team's growing interest in exploring puzzle games and unorthodox platforms of game development and how immersive and creative our wildest ideas can become within a VR environment where both visual and auditory cues can completely transport the player to a dimension unlike any they've ever experienced, the team set out for some research and took note of a portal riddle that allowed us to travel through time-space using 6 cubes of an unkown material.
---
Turning it into a reality:
The direction we took ended up leaning towards the exploration of time and space bending in science fiction, which has been around for decades. We decided to play with the immersion and possibilities that VR opens up as a platform to provide an experience where you have to think outside of the box and travel through the different stages of the portal-making process before the catastrophe hit.
Core mechanics:
Time cubes: which allow you to visit the past or future while frozen in your dimension, giving you glimpses of objects that can be used in new ways after aging or before they were destroyed, as well as your own notes on the experiment as it was being developed.
Space cubes: which allow you to go to a different dimension frozen in the same time you started off from, letting you see notes left by alternate versions of yourself where the experiment was saved and learn about the world you created.
Different combinations of the cubes result in different dimensions and times, all of these work by activating the portal on different slots and thus sending your entire spaceship and anything connected to you through the new reality you formulated, all of these combinations will ultimately lead you down the final answer.
---
Concept art for this stage:
Here are some concepts made by Joana Silva (our main artist) to illustrate the portal, cubes, hands and general sci-fi vibe of the initial game concept's lab: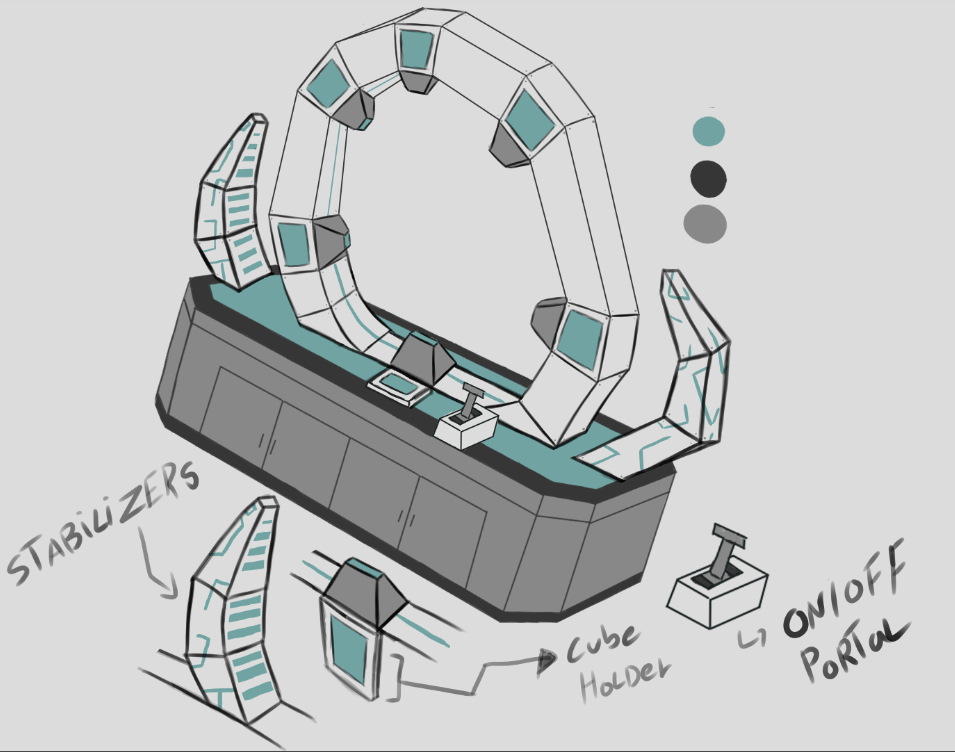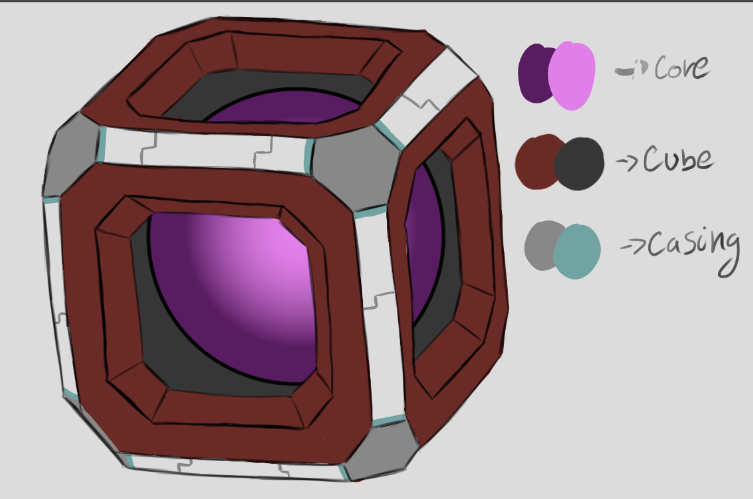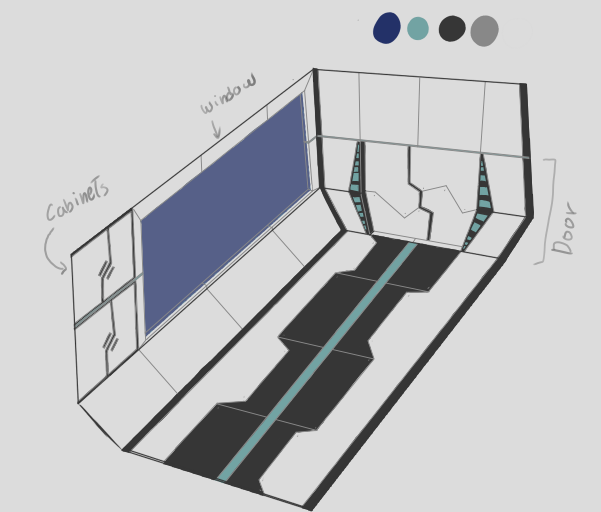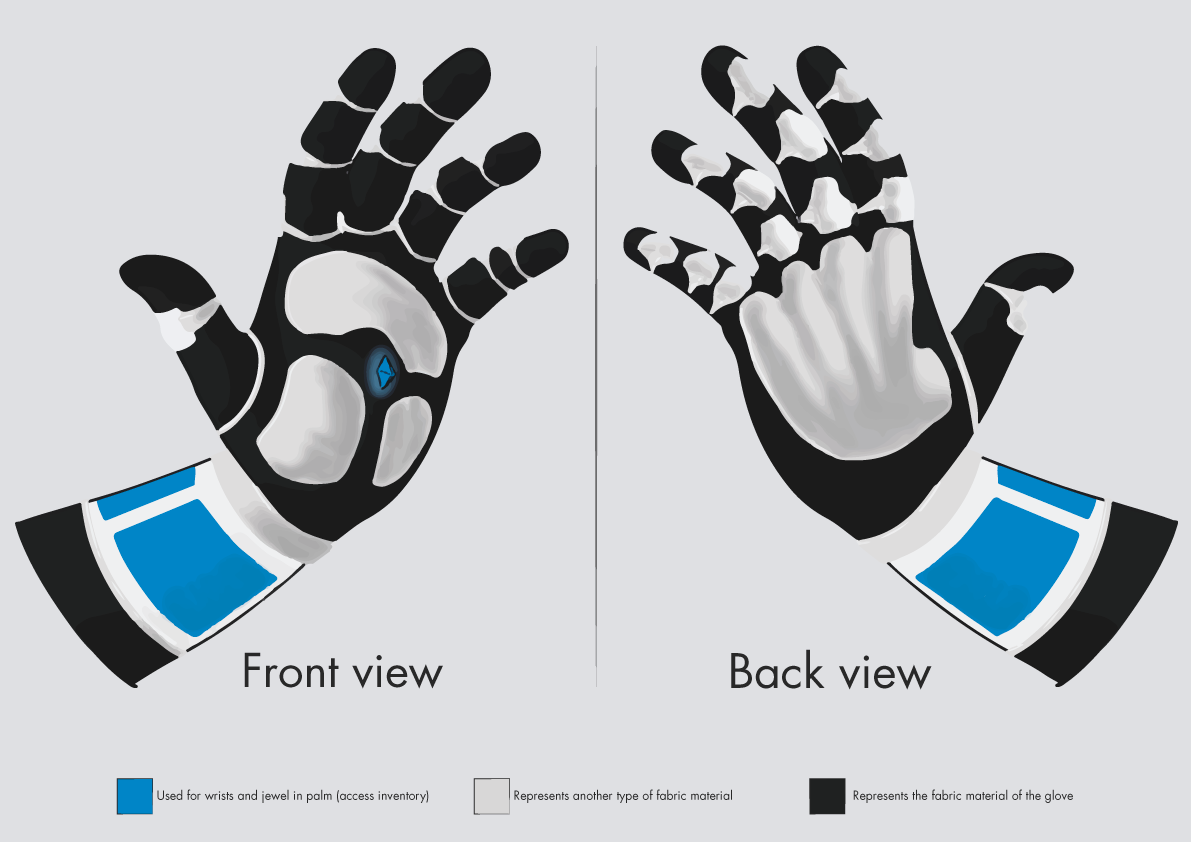 ---
Where to find us:
Lastly, we now have an instagram account at the.joes.co! Give it a follow if you're interested!
Twitter account: TheJoes7
See you next week!