So my holiday break is over, and I am back to working as hard as possible to finish Shardpunk!

And I actually have lots of data to work with, as a week of closed playtests of the game (announced on the Discord channel) has recently ended. I received lots of valuable feedback!

The most important thing is that the game is enjoyable and combat is fun! The players tend to like the game and they have fun. Great stuff!

Two key points that I know needed some attention are:

a) The game is pretty darn difficult,

b) The players had moments in which they were unsure how to proceed.

Here's how I addressed them:

Point a) was something that kept on appearing since the days of the first alpha demos, and I was hoping that I made the game easier since then. I adjusted the difficulty level yet again - hopefully, the game will provide a reasonable challenge now.

As for point b), I've introduced a tutorial level (which I mentioned about in my previous entry) and expanded the number of tutorial messages. Also, I've added many visual cues that will help the player with navigation. Here are some examples of the UI highlights:

Hint about unspent team skills - which are accessed from outside character details.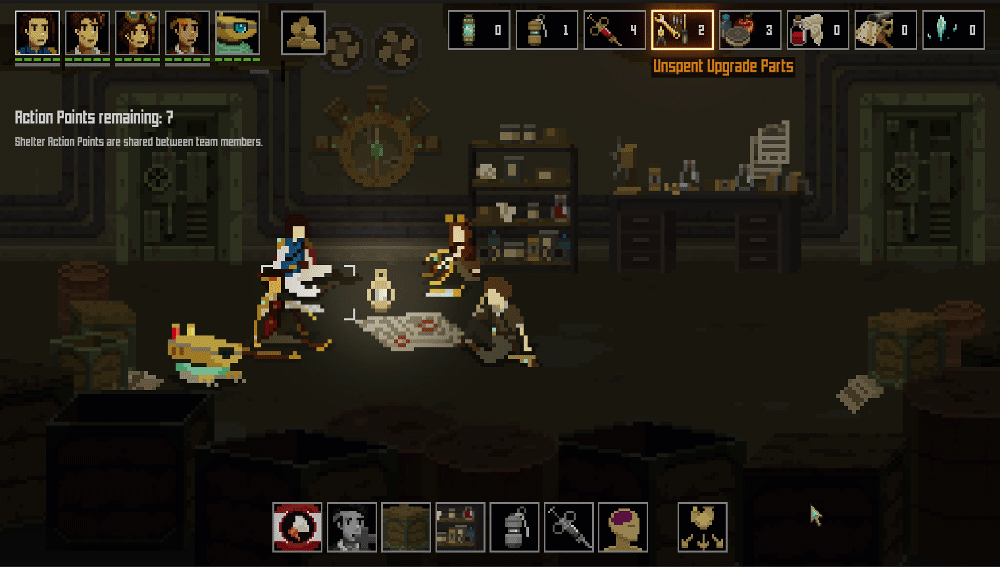 Information about the possibility to upgrade your gear and a new gear upgrades popup.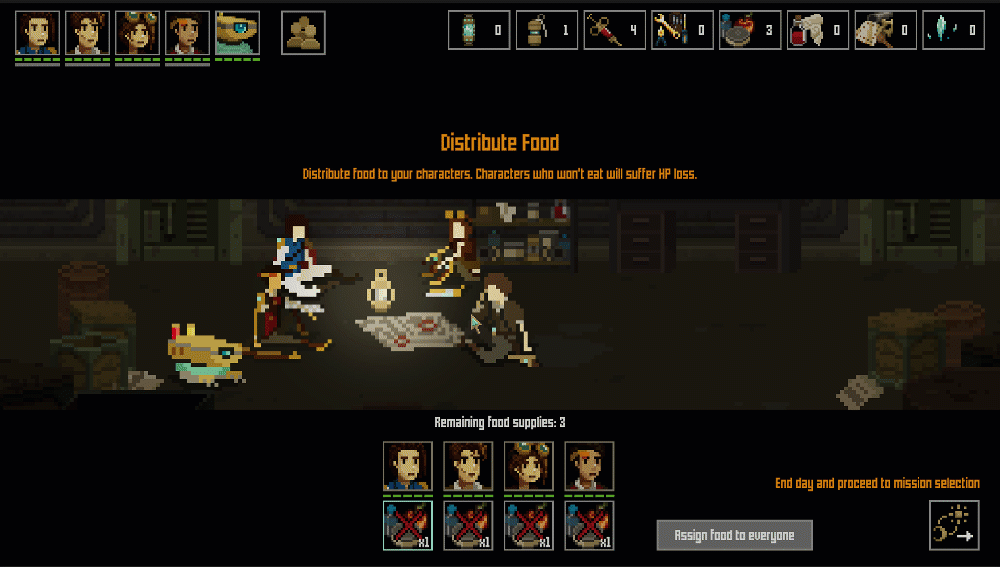 Food distribution screen is now actually saying what the lower right corner icon is all about.

There were a bunch of other elements that I've corrected/planning to correct in the upcoming weeks, and hopefully, I'll be able to write more about them in the previous entry. I'm gonna be wrapping this one already though, as I need to make sure I spend enough time polishing the game. I really want to release it this year!

Take care!