Hello everyone!
We're hoping you're having a nice day.
Today we're sharing the progress made throughout the week!
This past week we focused on two aspects: Gameplay and Story, so let's dive in!
---

---
Gameplay
Before, we had to manually place the notes according to the timing, which was very time consuming, and we quickly realized it wasn't going to work.
By manually placing them, they would follow the assigned speed and time, and depending on the size of the player's screen, that would either be too fast or too slow, and so, the notes wouldn't match the beat of the song.
Considering this is our key mechanic, it's a bit concerning.
Thankfully, with the help of one of our teachers, we have set up a recorder that allows us to press a key to create a note, and that note will be assigned to a specific second of the song, so when the song starts playing, the notes will spawn and reach the sides at that exact second!
Not only that method is more effective, it's also faster, so we're going to be able to create beatmaps in a shorter amount of time, so hopefully, we'll be able to produce even more!
---
Story
The story can be unlocked via task completion.
There won't be any text or dialogue explaining the lore, instead there will be illustrations.
The tasks will be created according to the story's development, so we've been focusing on developing the story, and working on the illustrations.
So far we have advanced on the prologue.
We're going to show some of the stuff we have worked on, and take the chance to explain our process with the game's art!
---
Sketch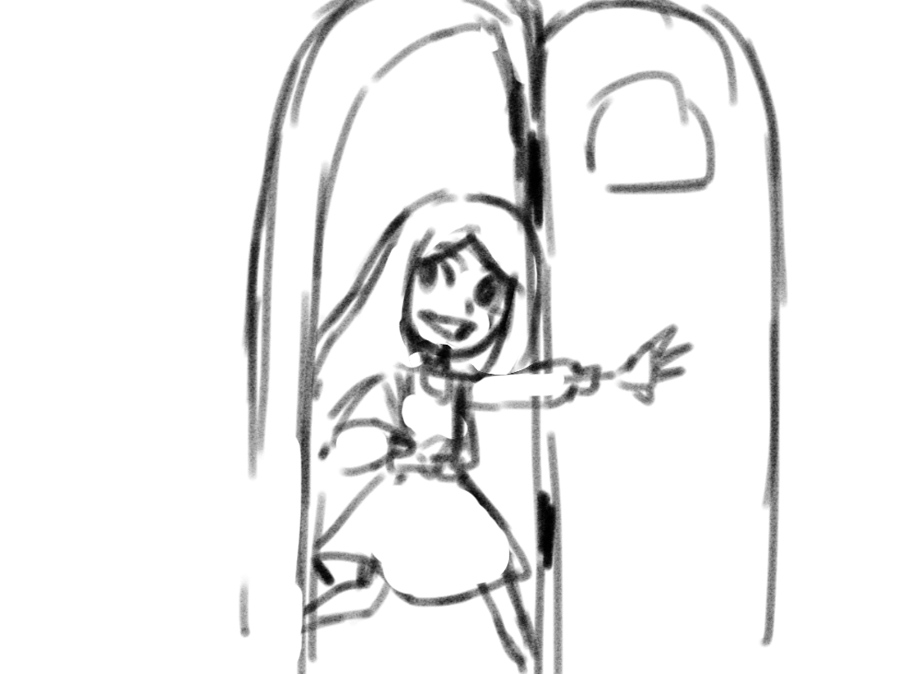 The sketches are made by Inês Nunes, they are usually quite rough and messy.
---
Lineart & Base color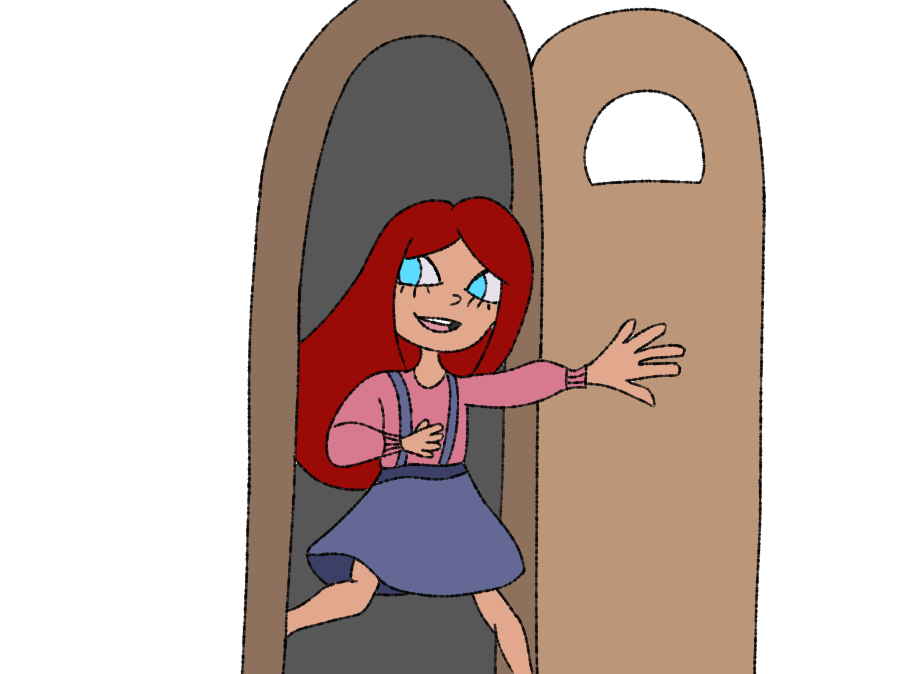 Inês Gonçalves then cleans the sketch, does the lineart and then applies base colors.
In the meanwhile Inês Nunes works on other sketches.
---
Final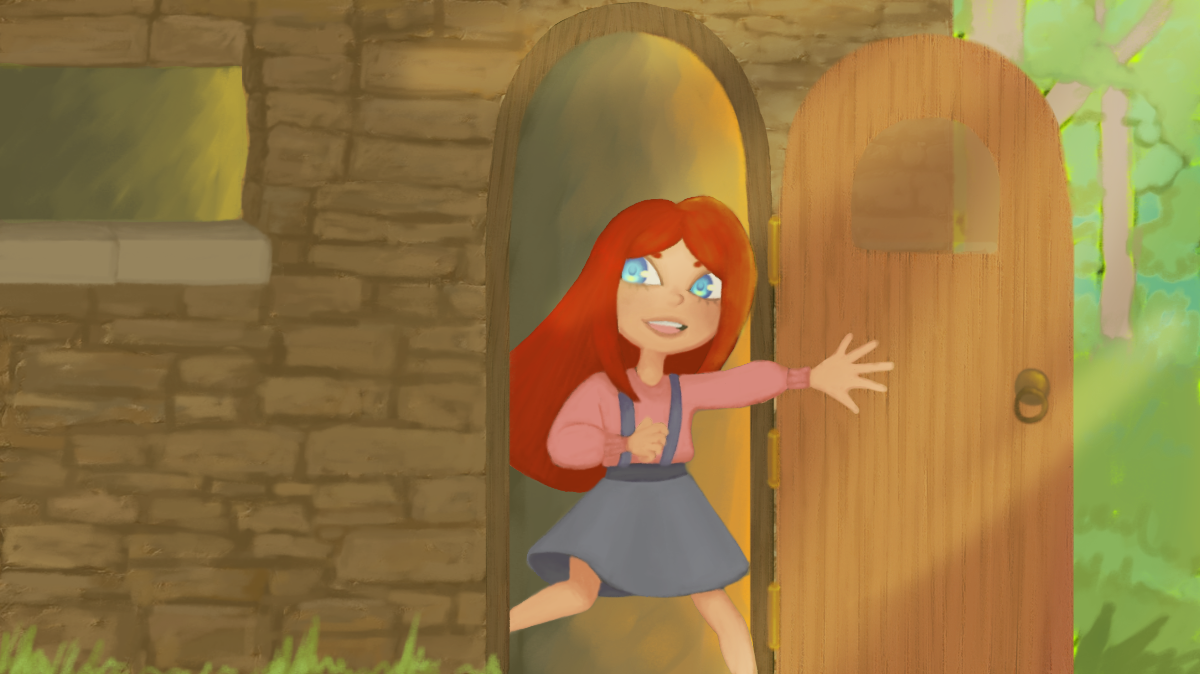 Inês Nunes then applies shadows and finishes the drawing (even though in this case, the inside of the house is still missing).
In the meanwhile, Inês Gonçalves cleans and linearts the other sketches.
---
While unfinished, we have started to work on this one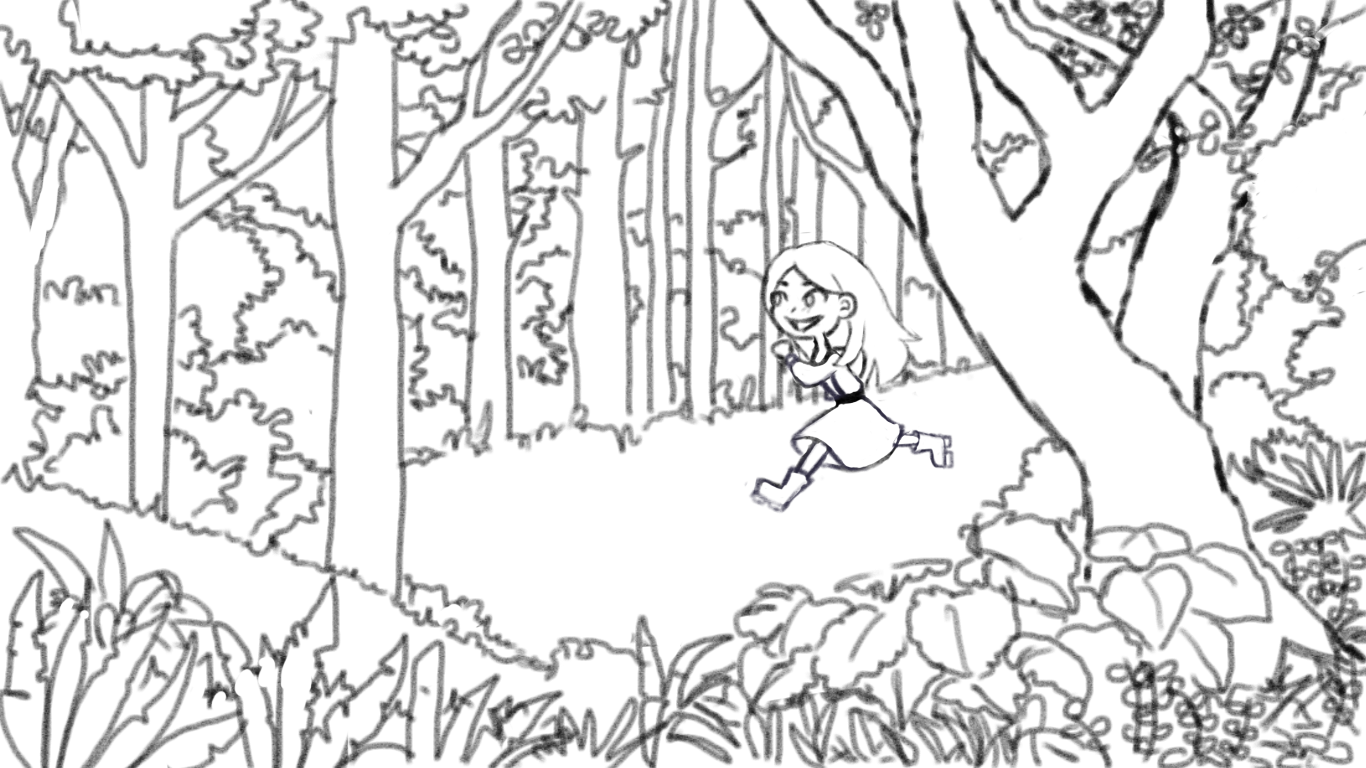 ---
With this method we have noted that we're much faster in producing the artwork needed for the game, as we can work on several things simultaneously!
---
And that's all the progress we have for this week!
We hope you enjoyed seeing what we have so far.
We're aiming to do these sort of update blogs whenever we can, so if you're interested, please stay tuned!


Thank you so much for reading,
We hope to see you next time!